Looking for ideas for cute pool party outfits to rock this summer? Here we've got five great pool outfit ideas, and of course, we've paired each look with the perfect robe to match!
RELATED: 15 Wardrobe Essentials That'll Make Dressing Up For Occasions Easier
In this article:
5 Summer Pool Party Outfits to Match Your Style
1. Patriotic Pool Party Outfit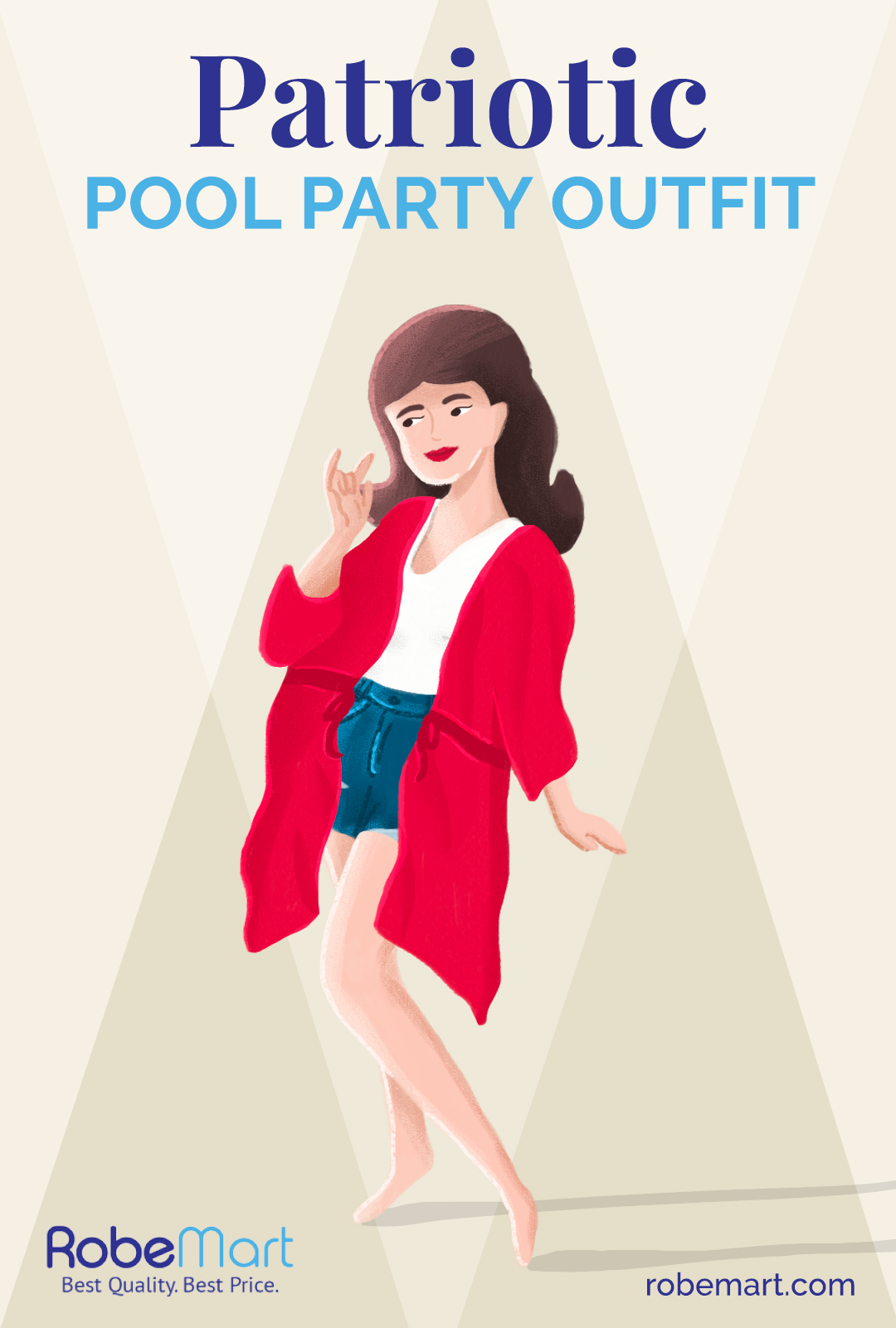 There's nothing more classic American than blue jeans paired with a white tee. Complete the patriotic look with a red satin robe so you can lounge poolside in comfort and style.
2. Boho By The Bay Outfit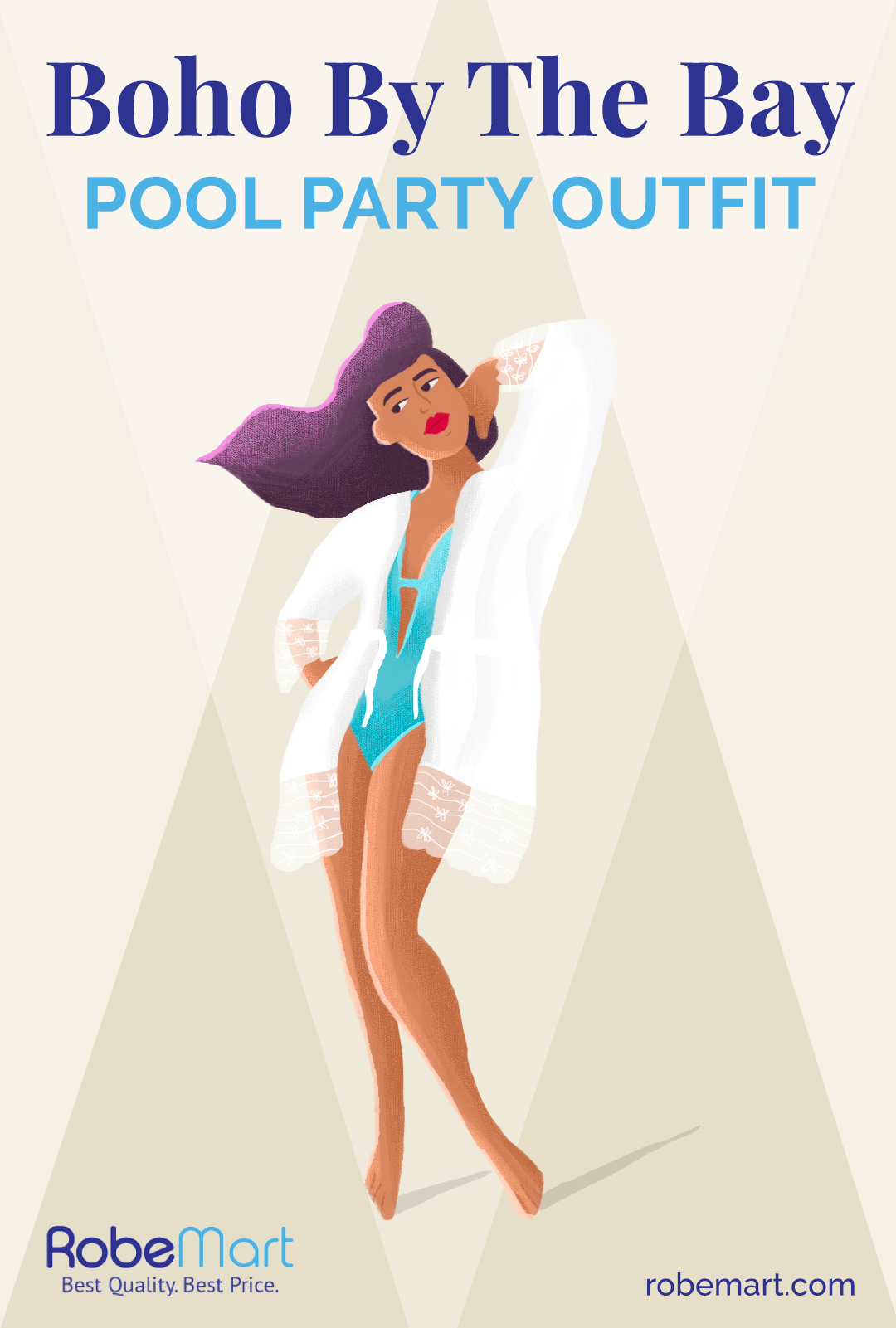 For a simple and stylish pool party outfit, pair a cute one piece with a lace robe to look relaxed and ready for a swim. The robe doubles as a cover-up so you can easily slip it on between dips.
3. Easy and Breezy Pool Outfit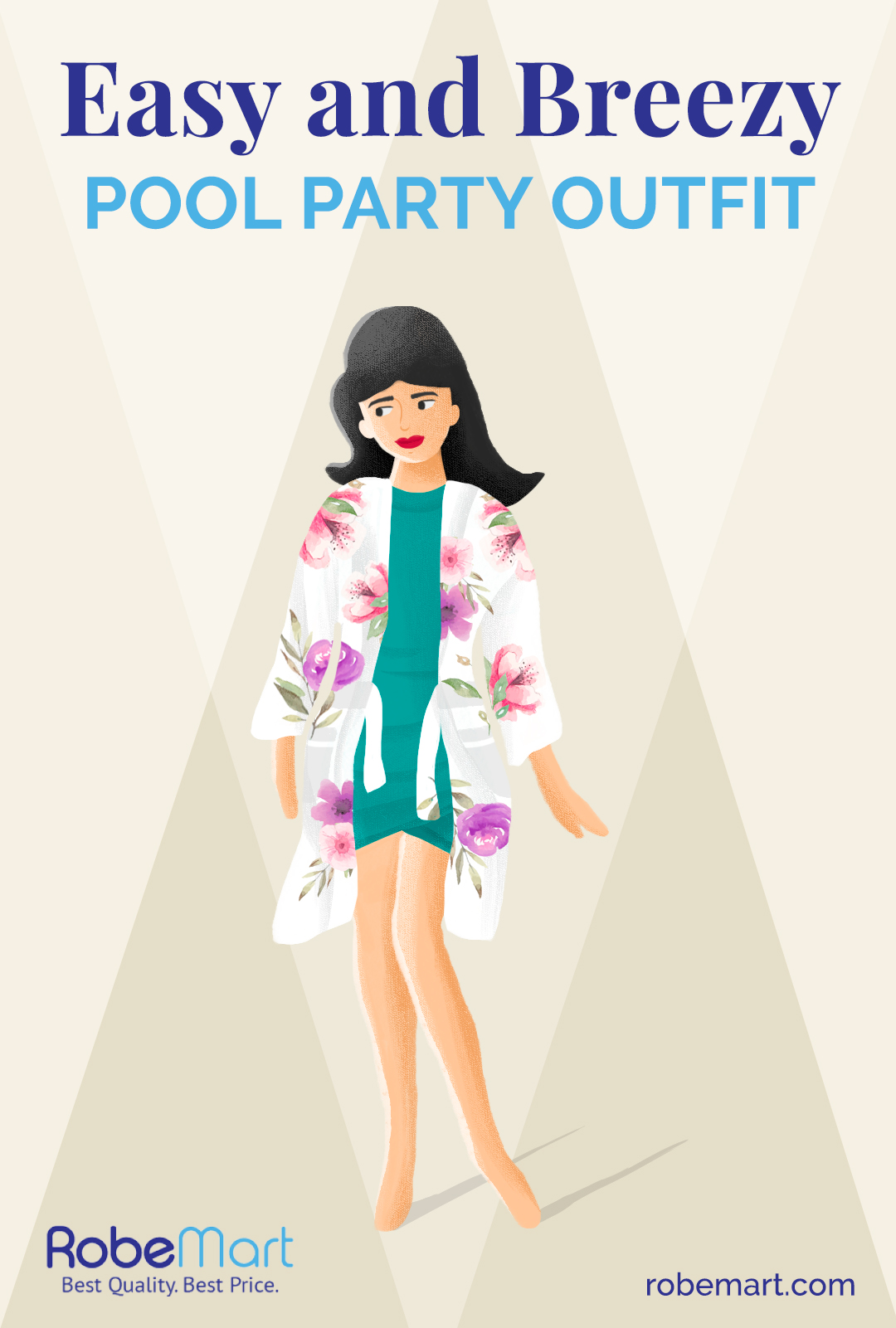 Interested in simple and stylish pool party outfits? Wear your plain t-shirt dress over your swimsuit, then throw on a floral robe. This look is easy, versatile, and comfortable.
RELATED: Follow These 7 Tips To Throw The Best Pool Party For Kids
4. Monochromatic Pool Party Outfit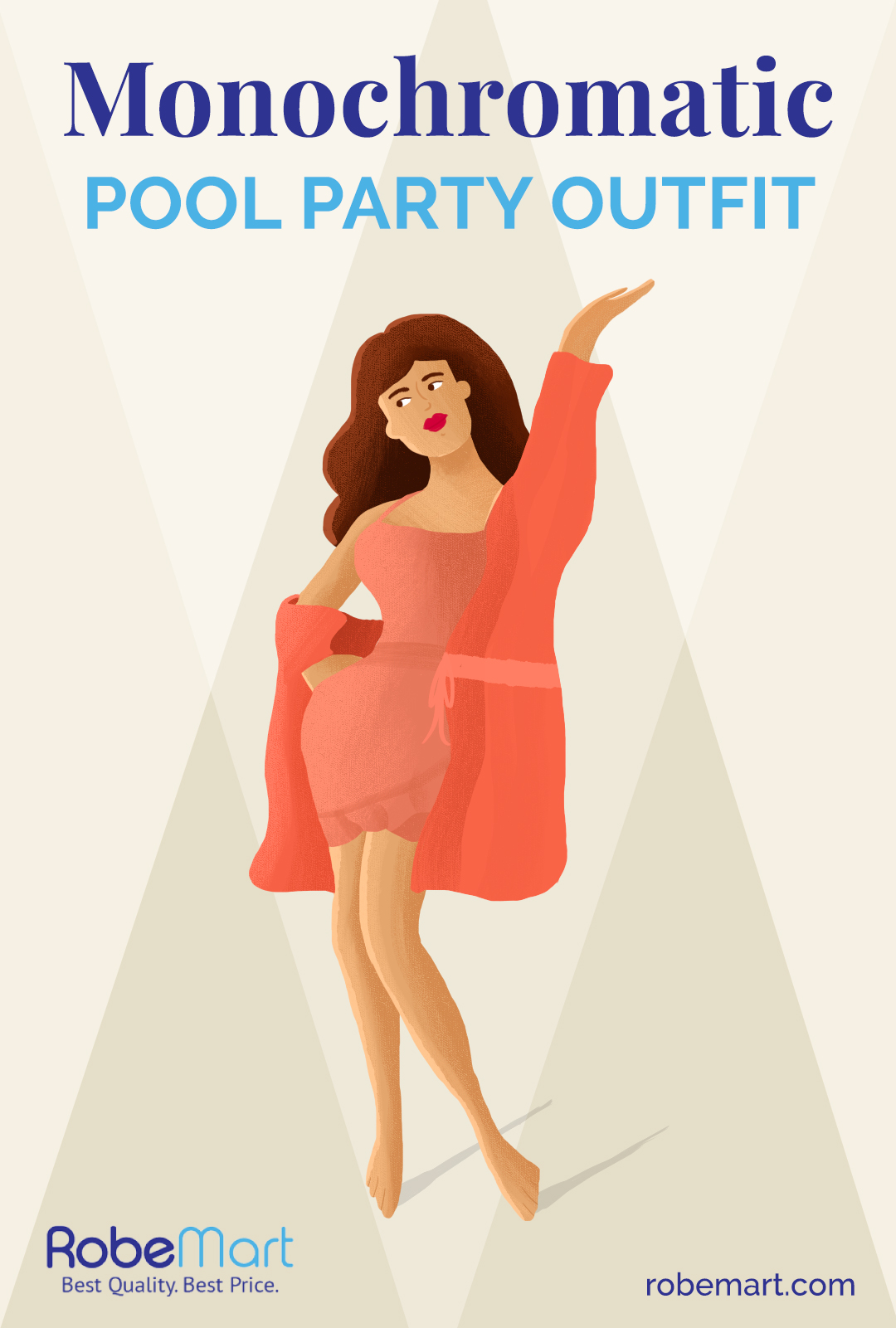 Try a monochromatic pool party outfit by wearing a satin or waffle robe in the same color as your outfit! We recommend a cute sleeveless summer dress, but really, any look will do. The matching robe will top it off, and the coordinating colors add an extra dose of style.
(Don't stop there! You can pair your outfit with contrasting complimentary colored robes too!)

5. The Resort Outfit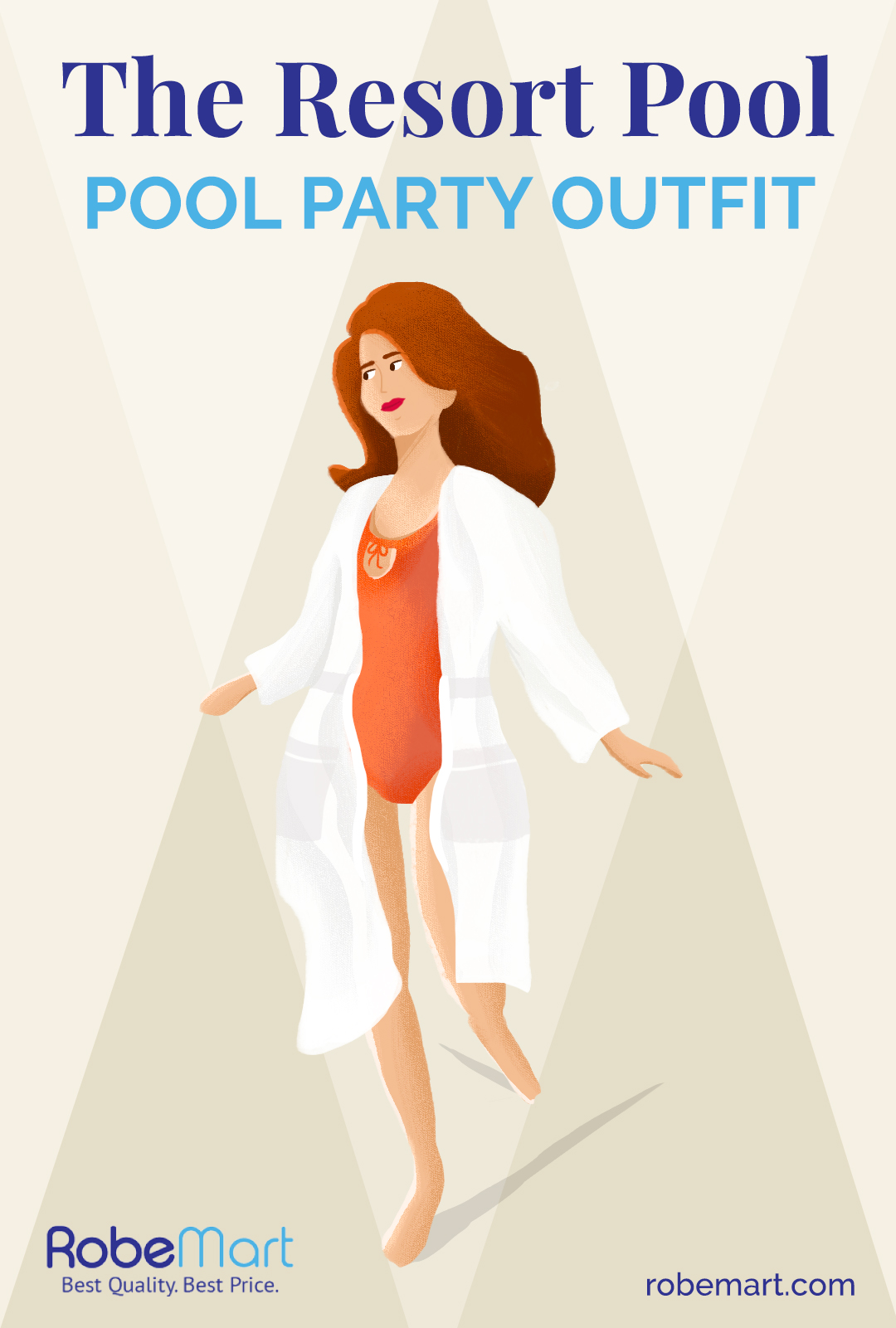 When you imagine going on vacation, what do you picture? Lounging oceanside on white sand beaches, a cocktail with an umbrella in your hand? To top it all off, if you're staying at a resort there's a good chance all you had on over your swimsuit to get from your room to your lounge chair was a luxurious Turkish Cotton Robe.
You don't have to wait for your next vacation to have that experience. You can get your own soft white robe and recreate that same moment at your next summertime pool party, or just about anytime you want.
Pairing your pool outfit with a robe is a fun and easy way to add extra style to your look, as well as an excuse to stay covered up from the sun, and to wrap up between splashes in the pool as you mingle and mix throughout the party.
Which look is your favorite? Let us know, and be sure to tag us in your own looks on Instagram @robemartofficial. 
UP NEXT: