Every daughter would love to give her mom a special mother of the bride robe she'll cherish forever. Get some awesome robe embroidery ideas for the most important woman in your life below!
RELATED: One-Stop Fall Wedding Planning Guide
7 Stylish Mother of the Bride Robe Embroidery Ideas
1. Ready-to-Wear Mother of the Bride Robe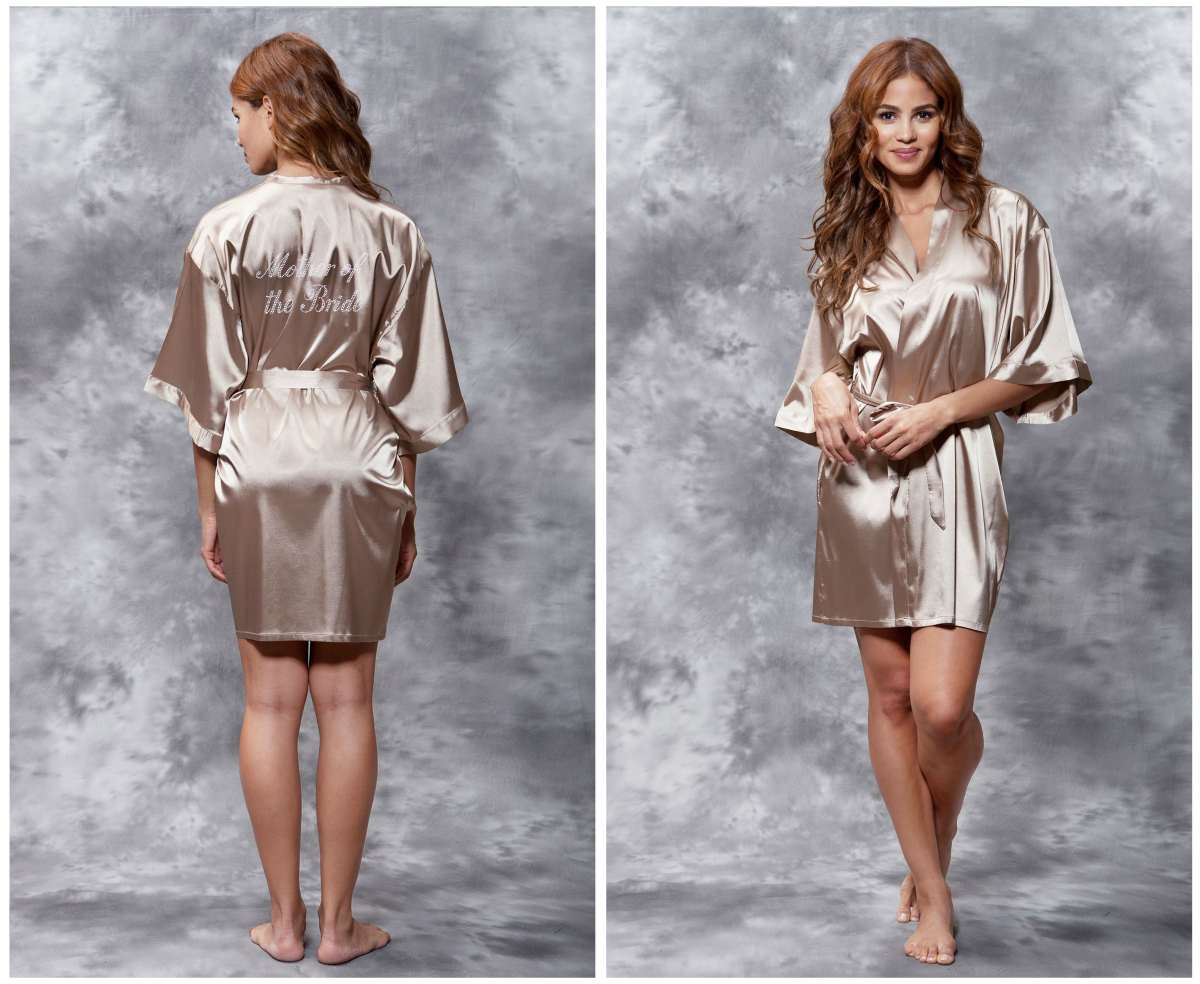 A rhinestone satin kimono robe that reads "Mother of the Bride" at the back is a priceless wedding memento for your favorite lady. Take it up a notch and have this chic robe embroidered with your mom's initials at the front.
Slick and comfy, RobeMart's ready-to-wear mother of the bride robes make a quality gift for moms with a classy taste. These robes come in different colors as well, so you can pick your mom's favorite shade.
Plus, these robes are not only stylish but functional. Apart from an inside tie, these rhinestone satin robes have a pocket, which your mom can use to hold her trinkets.
With a tailored collar and a self-tie wrap belt, these stylish robes will surely have your mom smiling from cheek to cheek. Even better, it's a personalized gift and keepsake rolled into one!
Tip: Don't forget your soon-to-be mother-in-law, too. RobeMart has excellent mother of the groom robes you can choose from.
2. Satin Robe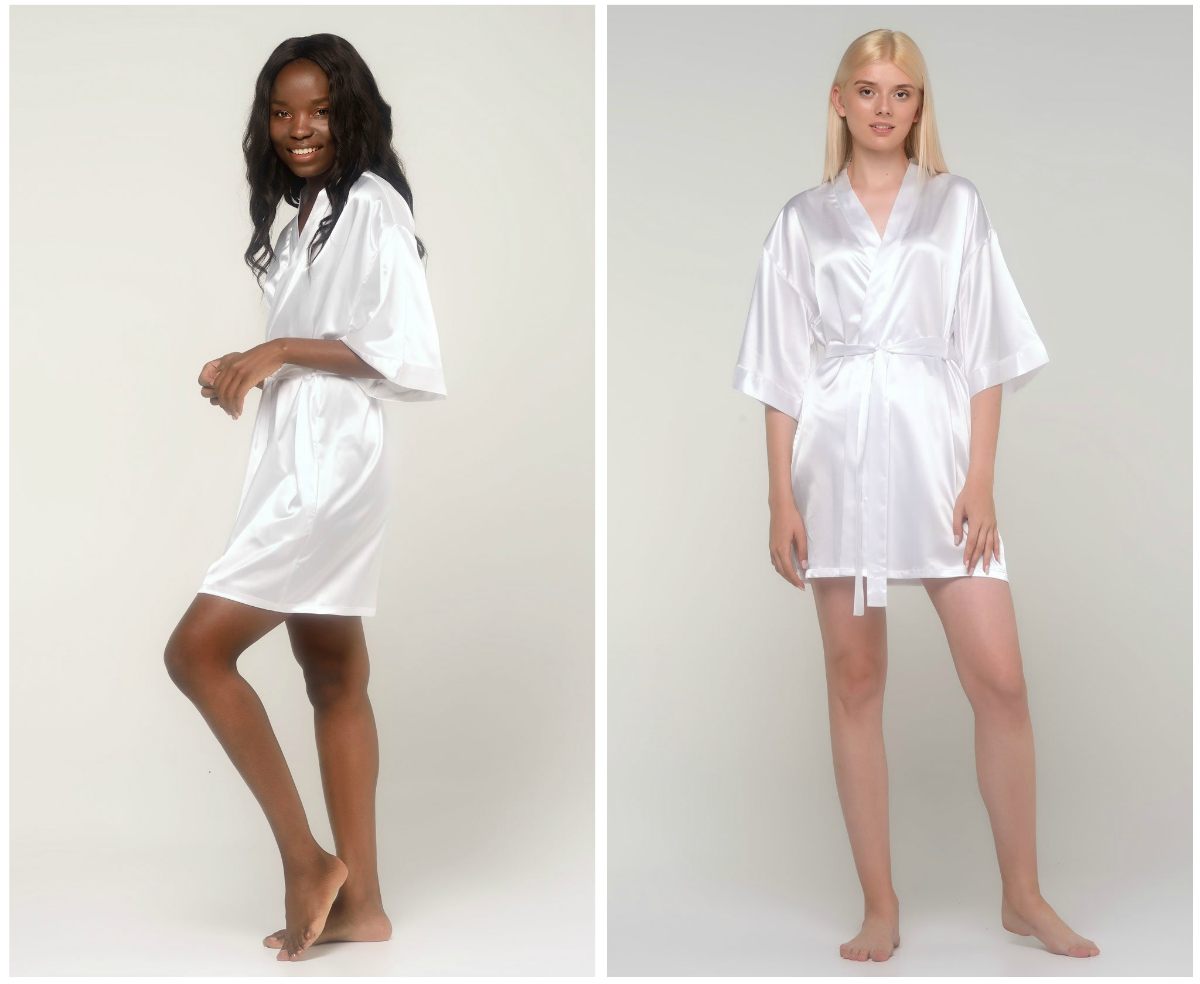 Satin robes are a popular option for bridal robes. Commonly worn during intimate occasions like weddings, they make a great choice for mother of the bride robes, as well.
While satin robes don't offer much warmth, they still make an awesome gift because they are soft, lightweight, and luxurious. They are also gentle on the skin, quick-drying, and odor-resistant.
Your mom will have no trouble moving around and looking classy with a customized mother of the bride satin robe. Instead of "mother of the bride," you can have your mom's initials embroidered at the front of this chic garment.
Choose a color that she loves and a font style that will show her unique personality. It's a gift she'll absolutely love using even beyond your wedding day.
3. Floral Robe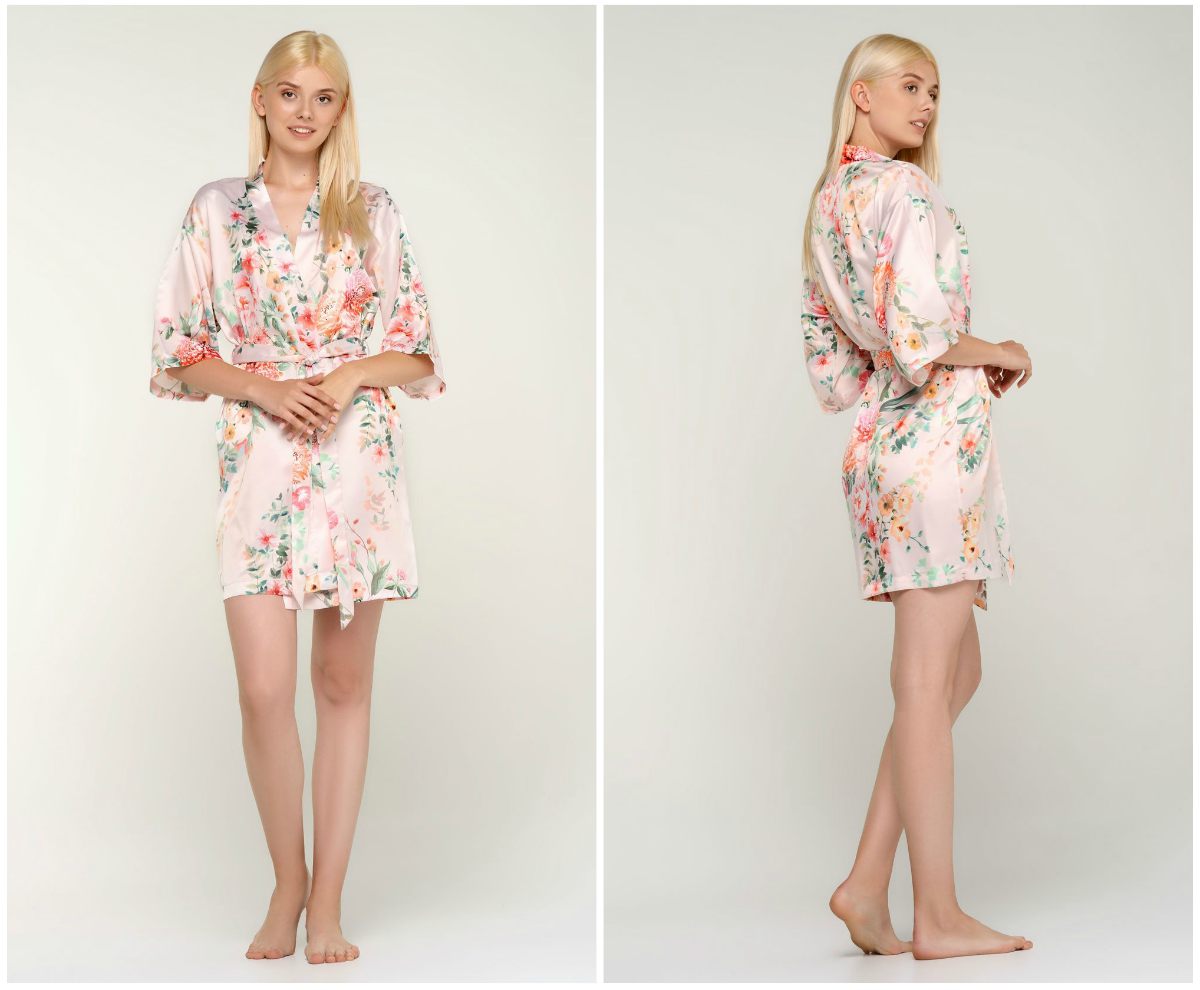 If your mom has a penchant for flowers, giving her an embroidered floral robe makes perfect sense. Floral satin robes drape beautifully on the body, giving off a smooth, slick look.
Soft to the touch, RobeMart's floral satin robes will give your mom the luxurious feeling she deserves. Its lightweight design also means she can be comfortable wearing it year-round.

Its maintenance is hassle-free since it is made with 95% polyester and 5% spandex. Made to meet both style and comfort, embroidered floral satin robes are an awesome present any mom will love to receive.
4. Plush Fleece Robe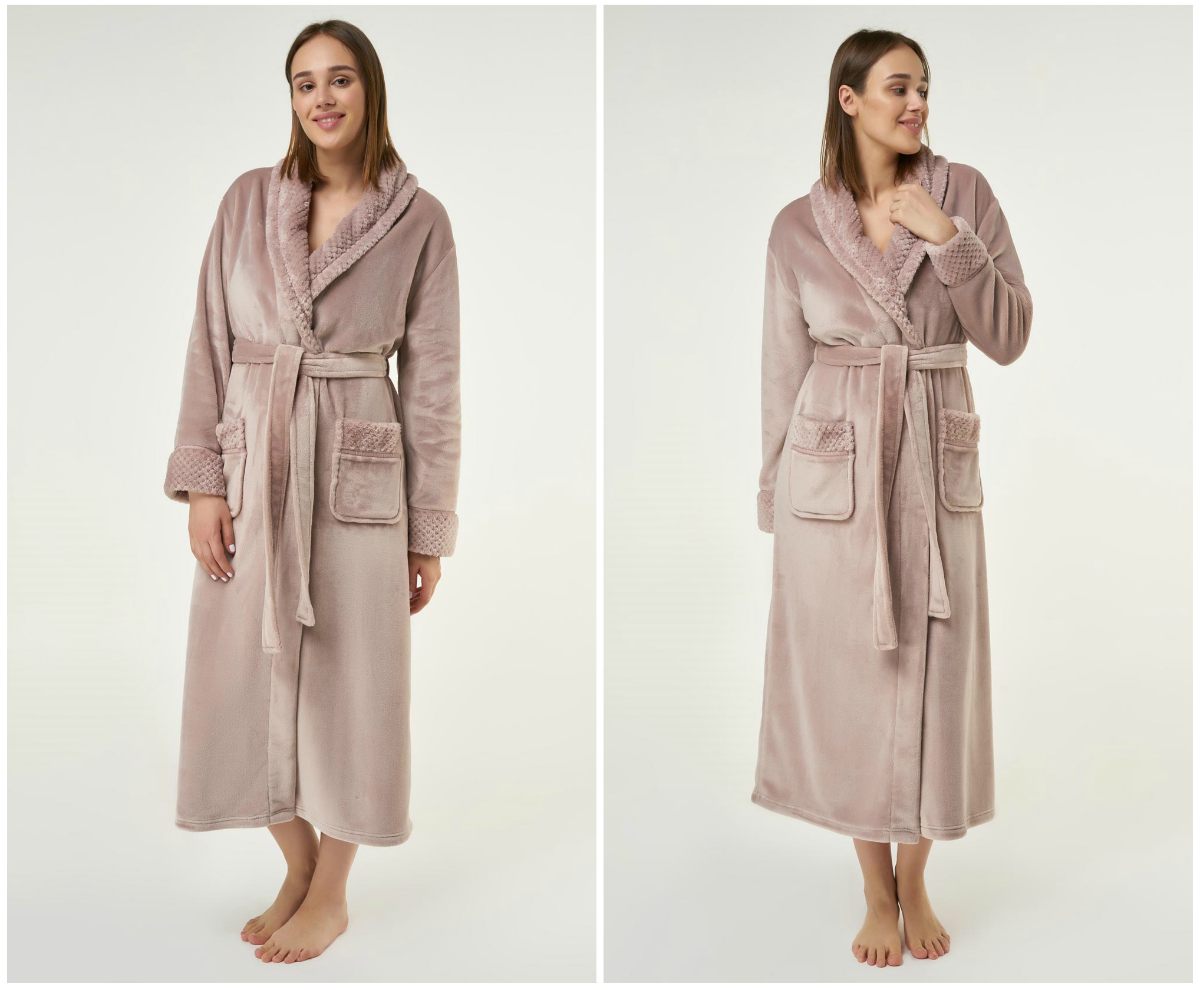 For all the pampering your mom showered you with, give her a plush fleece robe to return the favor. RobeMart's plush fleece robes are boasting with softness, warmth, and comfort.
Coming in six neutral shades, these fleece robes will envelop your mom in warmth during the chilly days. It will also give her the comfort she craves and the royal treatment she deserves.
Take advantage of RobeMart's embroidery option and have these plush fleece robes customized for your mom, too. Whether it's her name or initials or a monogram embroidered on it, your mom will surely look forward to using this personalized gift.
RELATED: What's The Difference Between Microfleece And Fleece Fabric?
5. Waffle Kimono Robe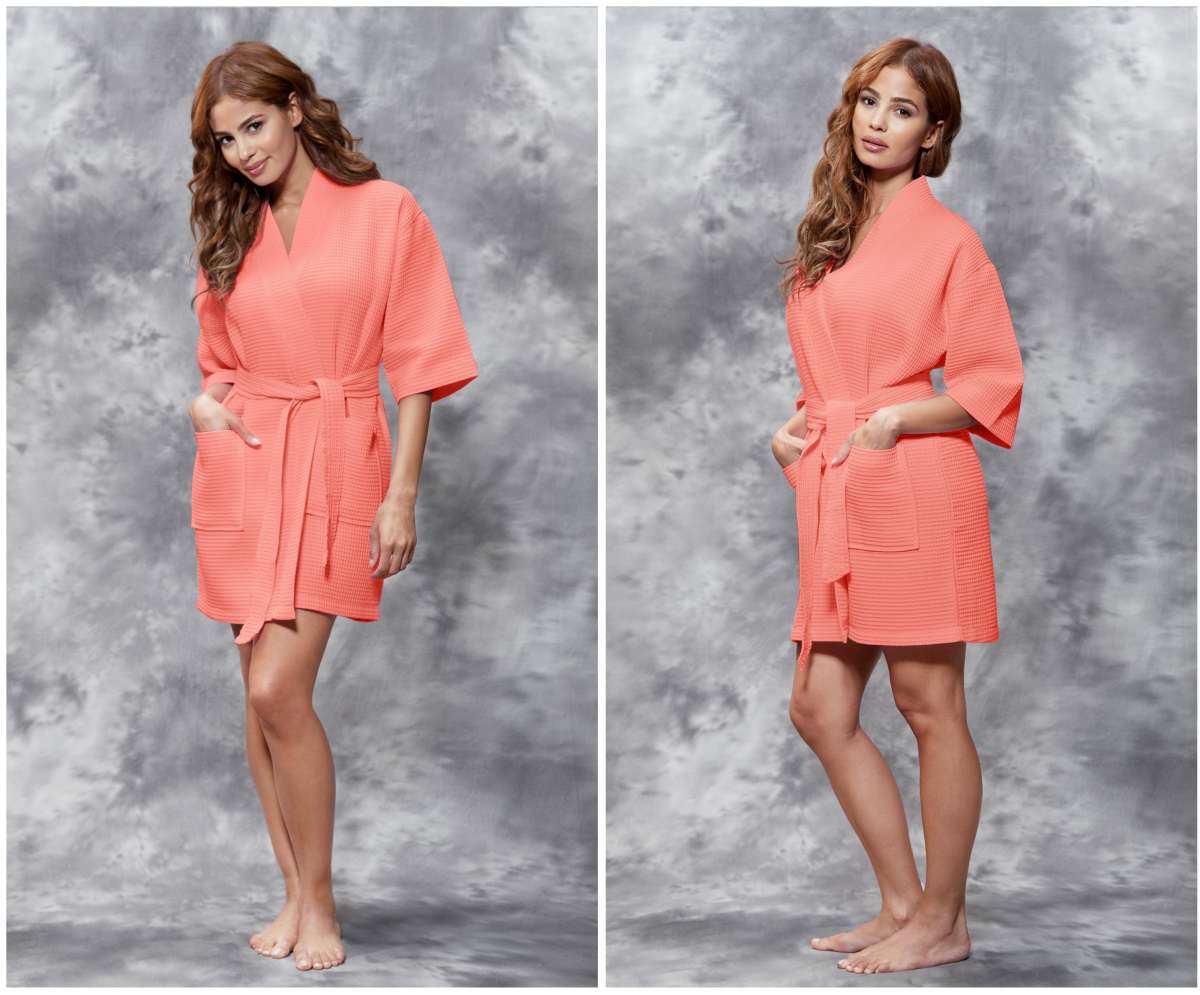 For moms with a simple taste, a mother of the bride waffle robe is the classic choice. She can bring her embroidered waffle robe to the spa or pool or use it as a nightwear cover.
Get your mom an embroidered waffle weave robe in a color scheme that matches your wedding's motif. Then, choose a font and a thread color that will complement the shade of the garment.

With your mom's name or initials embroidered carefully on the robe, there's no doubt she'll keep it for years. Double-stitched for extra durability, RobeMart's personalized waffle robes serve functionality and sentimental value as well.
6. Terry Kimono Robe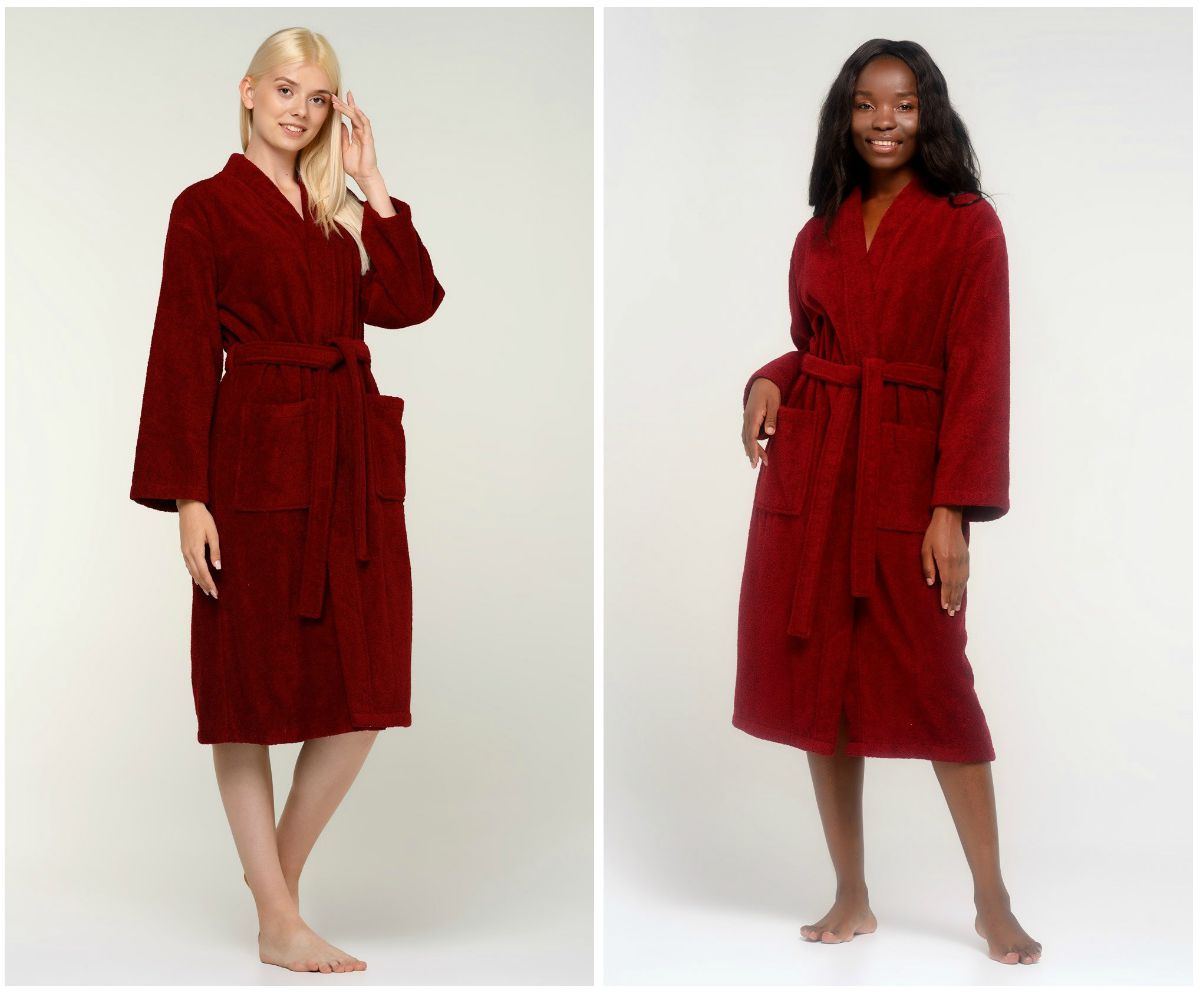 If you want to give your mom something she can use every day, consider a Turkish cotton kimono bathrobe. Combining comfort and functionality, this Japanese garment-inspired robe is thick enough to keep mom warm during the cold winters.
Terry robes are known for their water-absorbing properties, too. Because of this, terry robes make an ideal gift for moms who enjoy dips at the beach or pool.
Choose from a variety of neutral shades, navy blue, wine red, and an array of thread colors to match it. Embroider her initials in a nice font so she can use it even after the wedding is over.
7. Velour Hooded Robe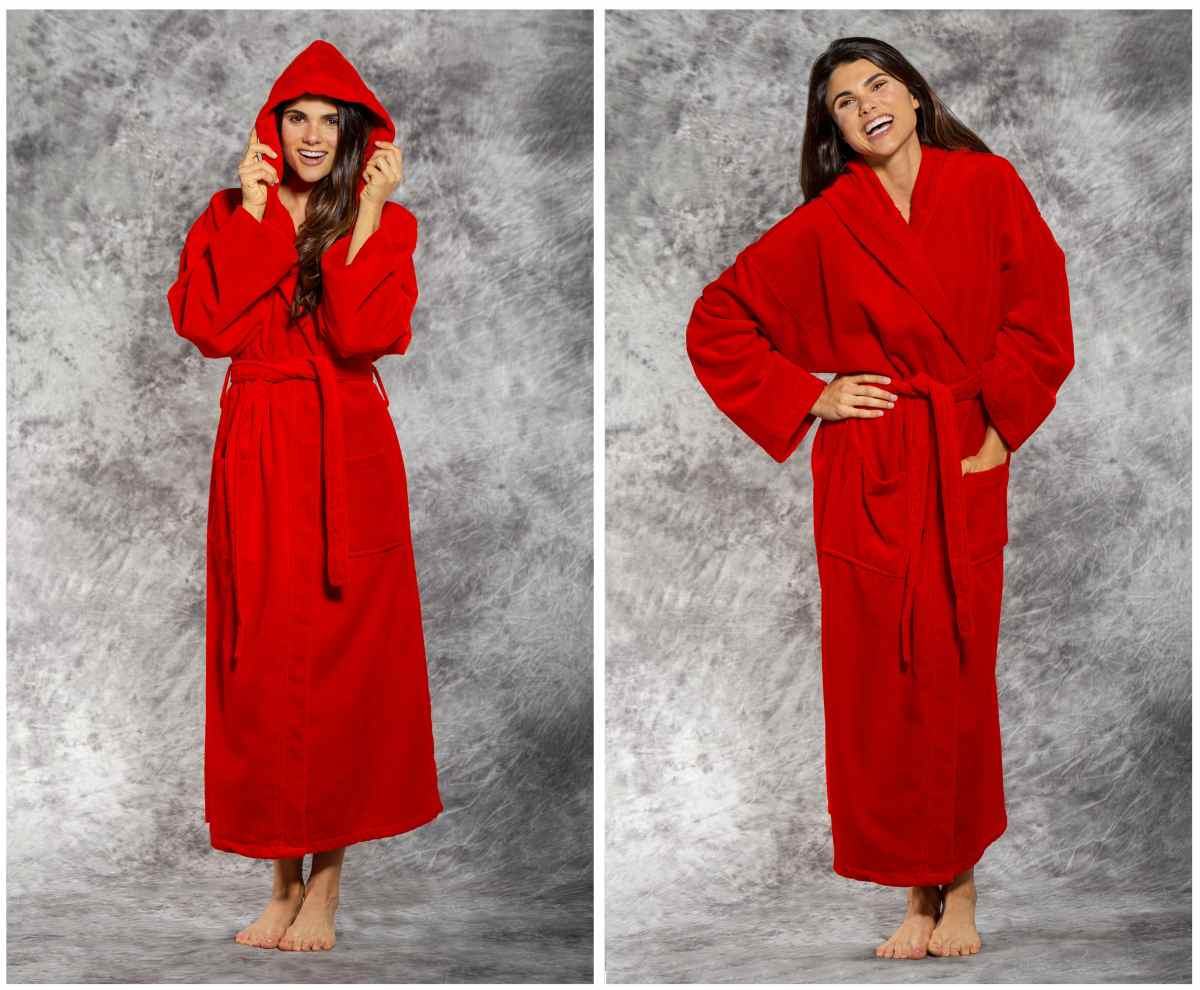 Velour hooded robes provide the ultimate warmth and coverage. If your mom is someone who likes to keep warm, this is the perfect gift for her.
Apart from warmth, these velour hooded robes also provide a luxurious, comfortable feel. Its soft drape is gentle on the skin, and its sheen fabric makes it look fabulous.
Just like the other robes, you can have her name embroidered on a velour hooded robe. With two deep, double-stitched pockets on both sides, these comfy robes are one of the most functional and sentimental mother of the bride gifts.
Getting the best mother of the bride robe for your favorite woman in the world may seem like a challenge. It is worth it, though, because who wouldn't want to make the most special lady in your life smile anyway?
The trick is to remember the things that she likes such as her favorite color and the material she likes best. Have the robe embroidered seamlessly with her name or initials to make her feel it is just as precious as her!
Have you chosen the perfect embroidered robe for your mom on your wedding day? What did you consider before getting it? We'd love to hear your thoughts on the comments section below!
UP NEXT: