How often should you replace your towels, linens, and other items in an Airbnb? Here's a guide to give you an idea.
RELATED: Types Of Fabric: How To Wash And Care For Your Towels, Robes, And Bathroom Textiles
In this article:
How Often Should You Replace Your Towels, Linens, and Other Items?
When to Replace Towels 
Bath Towels
You can get away with replacing your bath towels every three to six months. However, do note that lighter colored towels, like white towels, will show signs of wear and tear more easily, so you might want to replace these sooner.
Since bath towels are used very often, they accumulate bacteria and dirt quite faster. Plus, if they're not cleaned thoroughly, they can get mold and mildew and have a sour or musty smell.
Hand Towels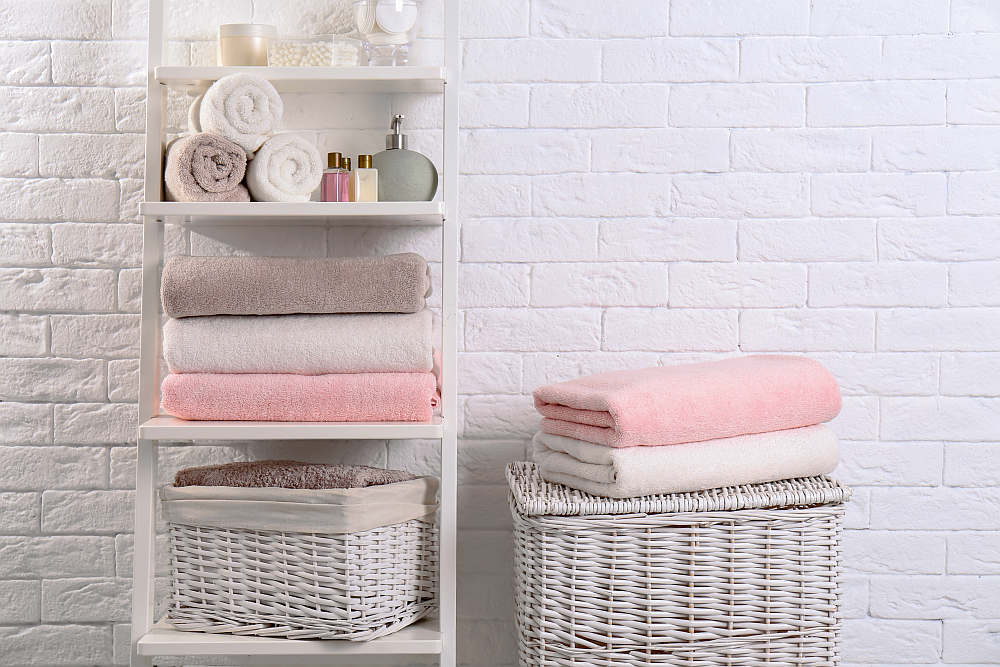 Since hand towels are a bit smaller, they'll go through the wringer faster than bath towels. Thus, it's ideal to buy hand towels in bulk so you'll always have a fresh supply.
You can replace these as often as the bath towels or even more frequently if they're a goner. Remember, damp towels can develop mold so it's essential to dry them properly.
Make sure the hand towel looks just as new as the bath towel. If one of them looks more worn down than the other, replace it immediately.
Kitchen Towels
Not all guests will be using your kitchen (if you have one in your rental). Therefore, you might not need to replace your kitchen towels as often.
You can go half a year to a full year before you replace the kitchen towels. Again, it depends on their condition and how often guests use them.
If your tea towels or dish towels are left damp, they can become moldy, so it's essential to dry them properly. Replace moldy towels immediately.
Another tip: Replace kitchen sponges regularly as well, especially with heavy use. This can prevent cross-contamination of bacteria in your kitchen that starts with your dish sponges.
When to Replace Linens
Sheets
If you get bookings left and right, you might need to replace bed sheets every six months. However, if the bookings tend to be sparse, then you can get away with getting replacements for your sheets once a year instead.
Also, if you find an unpleasant smell, stains, or tears on your sheets, you should replace them immediately. This proactive approach allows you to address issues promptly, ensuring the comfort and satisfaction of your guests.
Pillows and Pillowcases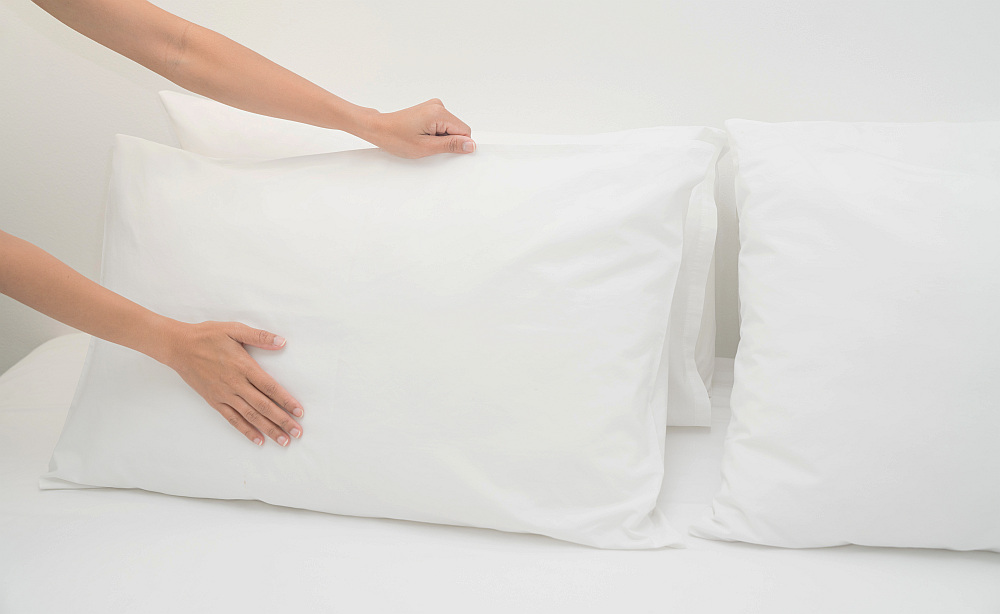 You can replace your pillowcases every one to two years, while your pillows should be replaced every six months since it'll be hard to remove dirty skin cells and germs on them even if you throw them in the washing machine.

Blankets
Blankets, duvets, and comforters can last longer than pillowcases and pillowcases. Typically, you can replace these between 15 and 25 years of use.
However, if your blankets get used often, you might want to replace these sooner than you usually would.
RELATED: 25 Airbnb Bathroom Essentials To Stock For Your Guests
When to Replace Other Items 
Major Appliances
When it comes to most, if not all, of your major appliances, there's no need to worry as much. When it comes to the frequency of replacements, they don't need to be too often as long as they work without causing potential harm to people.
Unless a guest manages to damage your appliances, then all you need to worry about is its maintenance. As long as you keep it clean and check on your appliances every so often, you should be fine.
You should keep a particular eye on your HVAC and make sure you clean it out and replace the filter every so often.
Carpeting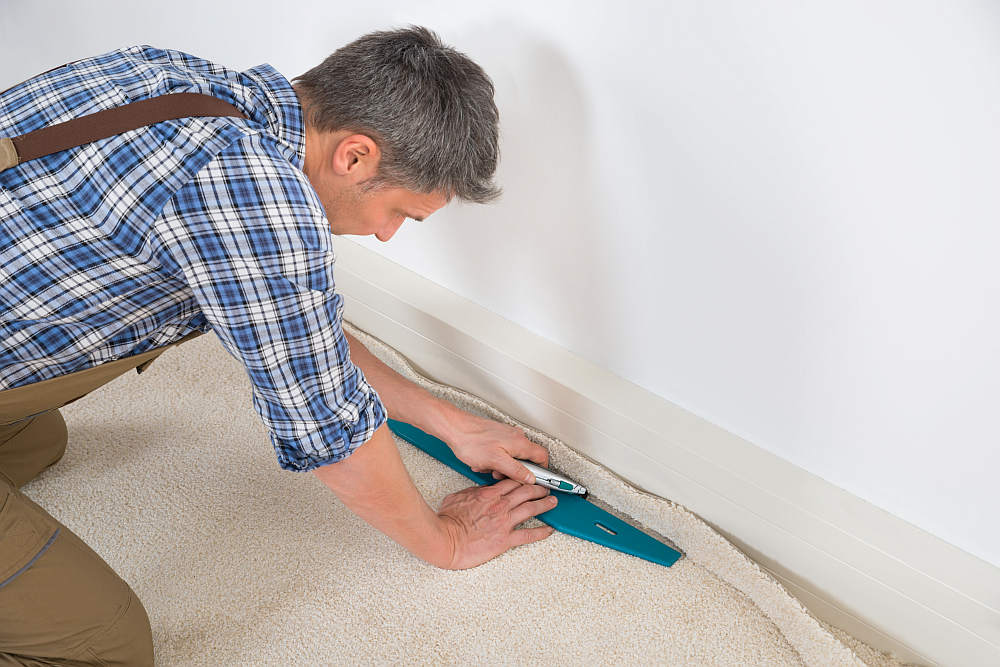 If you have wall-to-wall carpeting, then this is also something that doesn't require frequent replacements. Even smaller carpets and area rugs don't need frequent replacement.
At most, they can reach up to 15 years if you clean and maintain them well.
Consider rotating or repositioning your carpets or area rugs occasionally to ensure even wear and extend their lifespan.
One thing you should look out for is the uneven way your carpeting will get worn down, with the area with the most foot traffic being the part that'll get down faster.

Tips to Help You Preserve Your Carpeting
Consider Using Doormats
Dirt and debris from shoes can easily make the carpet dirty or worse, damage it. Having a doormat outside your Airbnb can help.
Make sure you also clean the doormats once in a while. Remember, first impressions count when it comes to reviews, so be sure to welcome guests with a clean, presentable doormat.
You don't need to replace doormats often as long as they still look good and do the job well. Replace doormats that have stains and signs of wear and tear.
You can also add a shoe rack beside the doormat along with bedroom slippers. In this way, guests can just leave their shoes near the door and just wear the bedroom slippers inside the Airbnb.
You can also provide flip flops for the bathroom since to keep your bedroom slippers hygienic. Don't forget to provide bath mats in the bathroom to keep your floors clean and avoid any accidents due to a slippery floor.
Don't Forget to Vacuum
If you have wall-to-wall carpeting, it's important to vacuum regularly to remove dust (or worse, dust mites) that could be lurking in your carpet. This could affect the guest experience since they can cause allergies.
Be sure to vacuum the entire place after each guest checks out.
You should also deep clean your carpets every year or bi-annually. Getting a cleaning service to shampoo and steam your carpets will make them look fresh and new.
Maintaining and keeping everything in your Airbnb clean is as important as replacing them, and even prolongs the latter. After all, if the item is still in good condition and still does the job, you can save a couple of pennies by not replacing them until it's necessary to do so.
Make sure to periodically check your sheets, towels, and other items for any signs of wear and tear. Be sure to replace anything that won't be presentable for guests since these can immediately make their way into a bad review.
In your experience or opinion, how often should you replace towels and other items in an Airbnb? Share your thoughts with us in the comments section below. 
Up Next: