You might have thought that the color of your towels doesn't matter but actually, keeping a white towel in your bathroom is a must. Find out why in this post.
RELATED: Use This Guide Next Time You Buy Bath Towels
In this article:
The Power of a White Towel Set: Why It's a Must-Have in Any Bathroom
The Common Misconception About the White Towel
Bath towels are known to be huge bacteria traps, which can make you sick. This is the reason why you should be particular about the cleanliness of your towels at home.
In line with this, a common misconception people have about keeping white bath towels is they tend to be dirtier. Since they're white, stains and dirt are more obvious on it.
The Problem with Keeping Colored Bath Towels
While some might prefer colored towels because stains aren't so visible on them, this could also mask the dirtiness of towels. Because of this, you might neglect washing towels regularly.
Your towels could develop a musty or sour smell. The towel could also become a hotbed of germs of bacteria over time.
This won't be a problem with towels since they require higher maintenance and regular washing. You won't forget to wash your towels since they'll show signs of use more easily.
The Reasons Why You Should Keep White Towels in Your Bathroom
1. They're Easier to Clean
With a white towel, you don't have to worry about colors fading after washing. You can wash white towels using bleach to remove stains with ease.
Aside from that, you can also use hot water to keep it clean without damaging the towel.

Hot water is crucial when washing towels because it kills bacteria more effectively. Therefore, it also sanitizes your great towels better.
This means your white towels won't be smelly, which is a reason why plenty of hotels and spas use white towels consistently.
RELATED: You Don't Need To Steal Hotel Towels To Own One
2. A White Towel Looks Stylish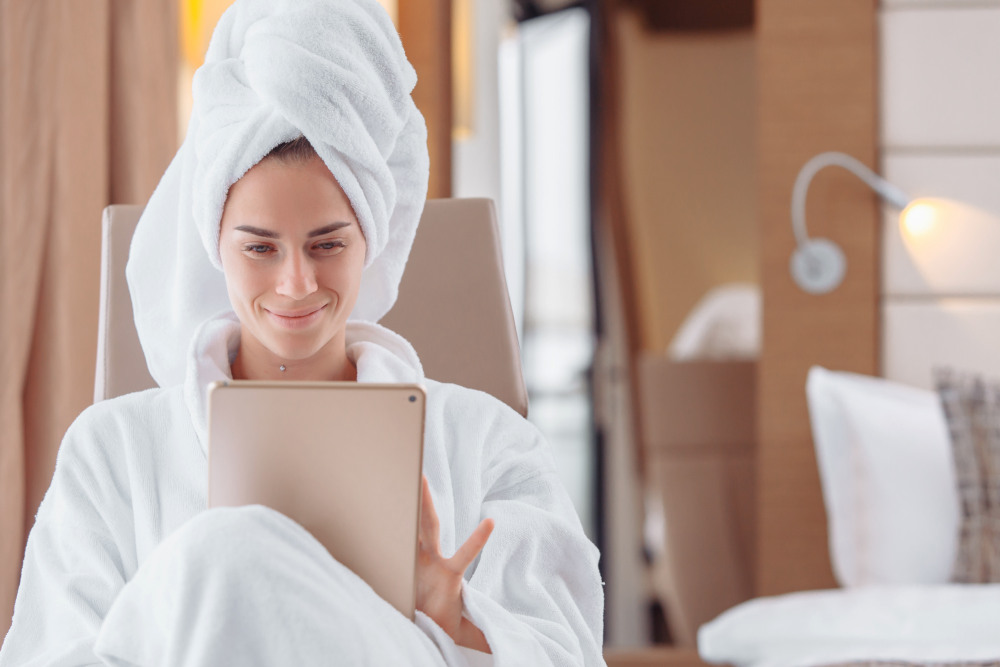 Another perk to having white towels is that they look stylish without being too much. No matter what the design of your bathroom is, a white towel will look right at home.
Soft towels of higher-quality look and feel great, too. At the end of the day, you can cover yourself in a luxurious white towel and imagine you're at a spa.
3. They're More Durable
Last but not least, white towels are typically more durable than colored towels. White towels don't fade, so you won't need to replace them as often as you would with colored towels.

Additionally, you don't have to worry about bleaching white towels to remove stains. You also don't have to keep them away from skincare products that contain Benzoyl Peroxide, which has bleaching properties that can stain colored towels.
Cotton towels and washcloths that are of lower quality will weaken faster because of the stress put on them by machine wash and tumble dry. Your towel collection might lose its softness and the absorbency of its cotton.
Luxury bath towels may come at a premium, but you check why they're more expensive. More often than not, the added price is due to better features, such as higher absorbency, a softer material, and durability.
How to Wash Your White Towels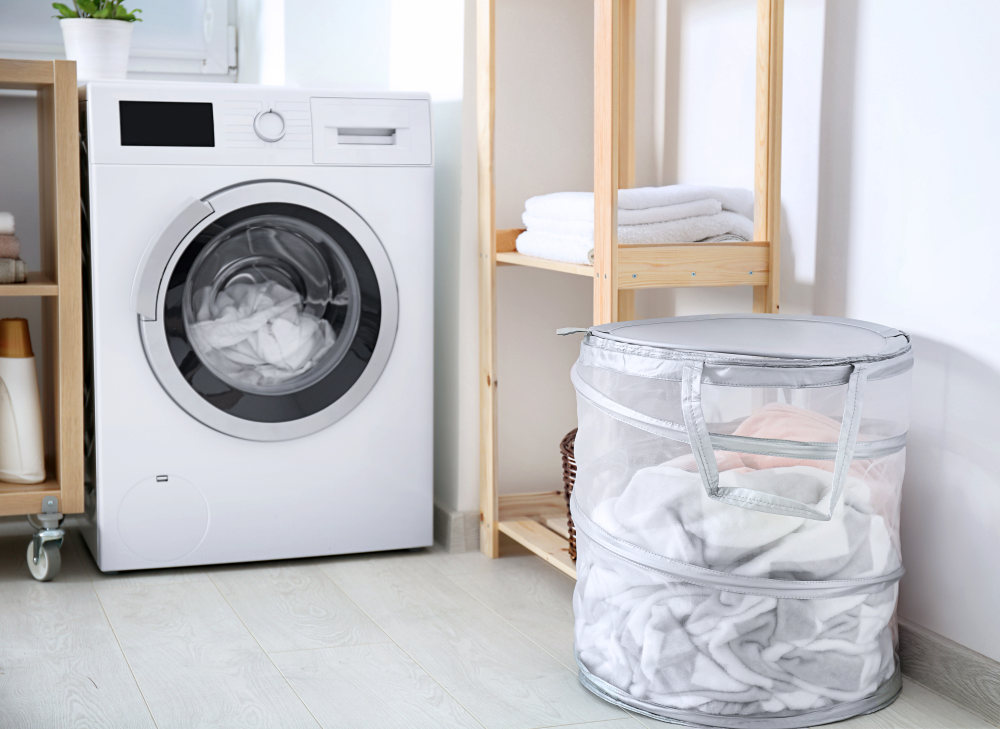 To ensure your white bath and hand towels last long, you have to follow certain wash and care guidelines. On that note, here are several tips to guide you when washing white towels.
Don't wait too long between washes. At the very least, you should be washing your towels and bath sheet every third use.
Don't use too much detergent. It can damage your towel set and reduce its lifespan.
Avoid using fabric softener. Fabric softeners contain a waxy substance that can reduce your towels' absorbent ability.
Although heat helps remove bacteria, don't overdo it. High heat and exposure to it for too long in the dryer will damage your softest towels' cotton fibers.
Try not to use white towels and other white bath linens to remove makeup. If it does end up happening, make sure you treat the stain before it goes in the wash, so it doesn't set.
If you can't use bleach with your towels based on the manufacturer's guidelines, use baking soda or white vinegar instead. Your white will last longer this way.
We hope this guide has answered some questions you may have about white towels and why they're the perfect addition to any bathroom.
What are some of your hesitations about using a white towel for your bathroom? Let us know by leaving a comment down below!
Up Next: