FAQ
Shipping:
Standard shipping takes around 3 to 9 business days to receive and we ship anywhere within the continental U.S. Shipping costs, along with options for expedited shipping, will be disclosed on the checkout page before placing your order. With orders that include embroidery, 2-5 businesses will be added on top of transit time.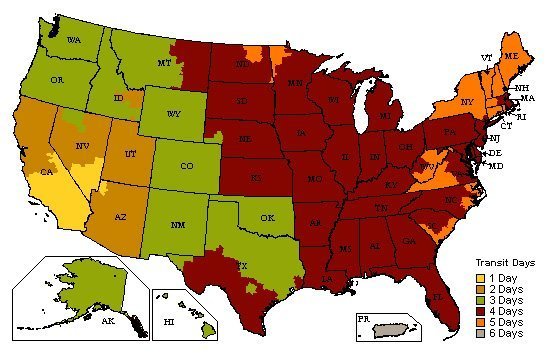 All non-embroidery orders will be shipped within 1 business day.. *Transit days does not include weekends or holidays.
For international orders, we only ship to Canada. U.S. territories, such as Puerto Rico, U.S. Virgin Islands, American Samoa, The Northern Marianas Islands, and Guam will be considered international shipping.The standard shipping time for international shipping is anywhere between 2 to 3 weeks. Please be advised that custom duties, charges, and brokerage fees may apply when shipping internationally. UPS will collect duties at your door upon delivery. Please contact your local UPS for details on custom duty rates.
---
Hassle-Free Returns and Free Exchanges
Our customers deserve the very best. If you're not completely satisfied with any product you have ordered, for any reason, you can return it for a full refund, or exchange it for a Robemart site credit in 30 days after the purchase.

Merchandise must be undamaged with original tag intact to receive a refund or merchandise exchange. Returns or exchanges of embroidered items, special-orders, final-sale items or other items damaged, used and/or laundered are not accepted.

If you exchange the product, the shipping cost of sending it back and shipping cost of the new item you order will be on us. Unfortunately, return shipping costs will not be refunded. Return shipping costs will only be refunded on returns due to defective merchandise or an error in shipping.

Returns and exchanges are available only for items shipped within the United States.
---
Cancelling/Adjusting Orders:
For cancelling or adjusting orders, please contact us at (844) 762-6278 or at [email protected] immediately. All cancellations will not be accepted after 12pm (Pacific Standard Time). Any adjustments must be made within 20 minutes of placing the order.
Once an order has been shipped out or in the process of being embroidered, it cannot be cancelled or adjusted.
---
Wholesalers:
For re-sellers or wholesalers located in California, please fill out the Seller's Permit Form listed below for tax exemptions and send it to us.
Be advised that the Seller's Permit Form must be updated every year and re-sent to us, for tax purposes. We will not accept and utilize a Seller's Permit Form until it has been updated and resent.
---
Discounts and Promotions:
Unless listed on our website, any promotions or discounts are in no way affiliated with our company nor did we approve any offers. We update our website weekly, therefore if any promotions or discounts were to be offered, all information and disclosures will be included on robemart.com.
---
Damaged / Defective Items
Please inspect the product upon receiving your package, after 30 days of the receipt we will not be initiating a replacement or a refund on a defective item due to unknown storage conditions.
If you have received a defective product, please send us pictures of all the defects and email them to [email protected] for a review. Upon confirming the damage, we will be replacing the products.