Looking for hosting tips to level up guest experience for your Airbnb? Then read on for several tips you can apply to be a Superhost and deliver a five-star experience to your guests.
RELATED: Complete Supplies Checklist For Any AirBnb Host To Gain Satisfied Guests
In this article:
Hosting Tips for Airbnb: 17 Expert Tricks to Be a Superhost
What is Superhost? Superhost is a status Airbnb gives to hosts who meet standards of excellence set by the company. These include an overall rating of at least 4.8* and a 90% response rate. Hosts who gain this status have access to certain benefits, including having a Superhost badge on their profile and higher visibility to potential guests.
1. Create a "Target Customer"
Although this isn't a requirement, thinking about the type of guests you'd prefer to have can help you figure out how to customize your Airbnb according to their needs. It'll also serve as a guide on how you can deliver great guest experience.
For example:
If you want to cater to families, you have to offer amenities parents would need during their stay. These include a crib and high chair, at the least. You should also make sure to baby-proof the house for the safety and peace of mind of guests with toddlers.
If you mostly attract business travelers, then you'd want to include a workspace and fast Internet.
2. Be Honest When Describing Your Listing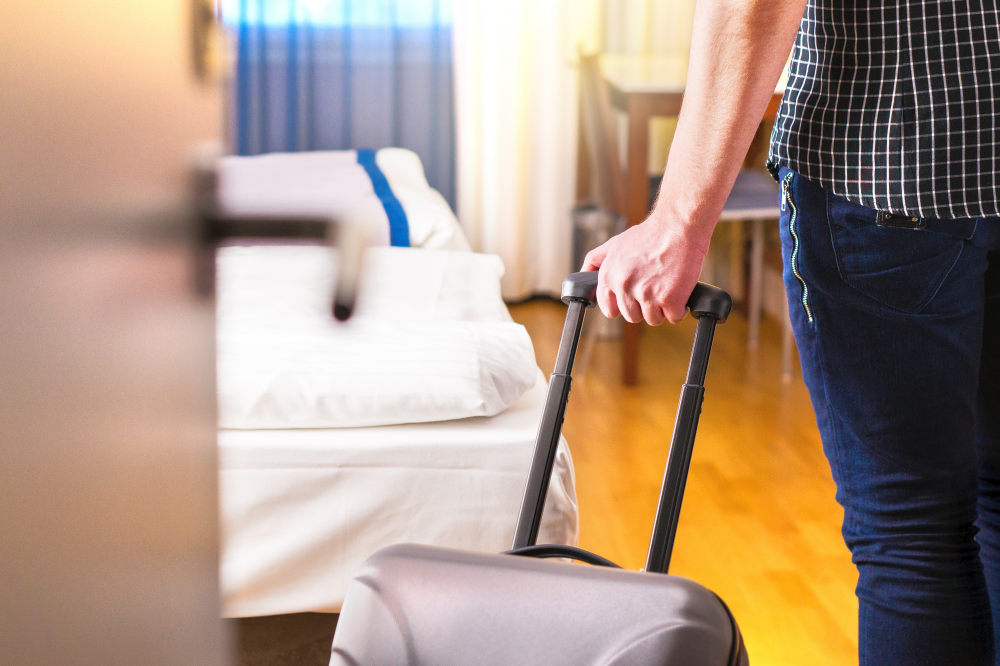 When describing your rental, avoid sounding like an ad. Make it honest and personal — one of the primary reasons people are staying with you is because they want the comforts of a house, not the generic feel of a hotel or motel.
Let potential guests know what they can expect from your Airbnb. List down its best features, but don't forget to include some less-than-ideal factors they should know ahead for them.
For example, if you're on a higher floor, but the building doesn't have an elevator, include that in the description. People with mobility issues would appreciate knowing about this beforehand and it also spares you from potentially negative experiences and reviews that may arise from this.
3. Include Plenty of Photos of Your Rental
There are several tricks that you should keep in mind when taking and posting photos of your rental. Here are a few vital Airbnb photo hosting tips to follow:
Although posting pictures of the surrounding area is alright, you should make sure that a majority of your photos are of your listing.
Make sure you take a photo of your listing in great lighting. Great lighting will make your rental look much more attractive.
Don't skimp out on the number of photos you take.
Take photos of critical amenities and areas in your rental.
4. Consider Having a Design Theme for Your Rental
If you want your listing to stand out and give guests a different experience, consider having a themed Airbnb. You can get inspiration from books, pop culture, movies, and TV shows, among others.
For example, you can have a Star Wars-themed rental. You can add little decor pieces that are inspired by Star Wars, or even go full-out and decorate your space as if you're in the fictional universe.
5. If You Can, Check-In Guests Personally
If you want to add that personal touch and have time for it, you can personally check-in guests.
You can help by giving them a quick tour around your rental. Point out particular quirks in your listing they should know about.
Since you're face-to-face with guests, this is also the best time to reiterate any house rules you're really particular about. Don't forget to remind them of how to contact you, should they need to.
6. Don't Forget to Have Extras for Supplies
Don't skimp on extra supplies, especially if your rental can fit a lot of guests.
One of the essential supplies you should keep extras of is toilet paper. While you may already have an idea of how many rolls guests will need, adding a couple of extras won't hurt.
You should also make sure that you have enough bathroom towels. This can be fewer if your rental has a washer/dryer, but if there aren't, be sure to leave extras.
7. Don't Forget the Basics of Airbnb Hosting
If you're just starting out to Airbnb hosting, take note of a few basic requirements you should know about.

Provide bathroom essentials for guests, including toiletries like shampoo and body wash. You can also provide extras like conditioner and lotion.
Leave your contact information somewhere guests can easily find.
Be responsive. If your guests have any inquiries, try to respond as fast as possible.
Don't forget to supply linens, pillows, and blankets enough for each guest.
8. Look for Hosting Tips From Fellow Airbnb Hosts
There are some specific issues you might encounter as an Airbnb host that you won't know how to solve. In that case, the Airbnb Community Center is the place to ask fellow hosts for help.
Some hosts might have had the same experience and can tell you what to do (or what not to do, which is equally as helpful).
You should also consider giving advice to fellow hosts in case they're struggling with an issue you've already faced in the past.
RELATED: 11 Ways To Improve Hotel Guest Experience
9. Provide Information on the Local Scene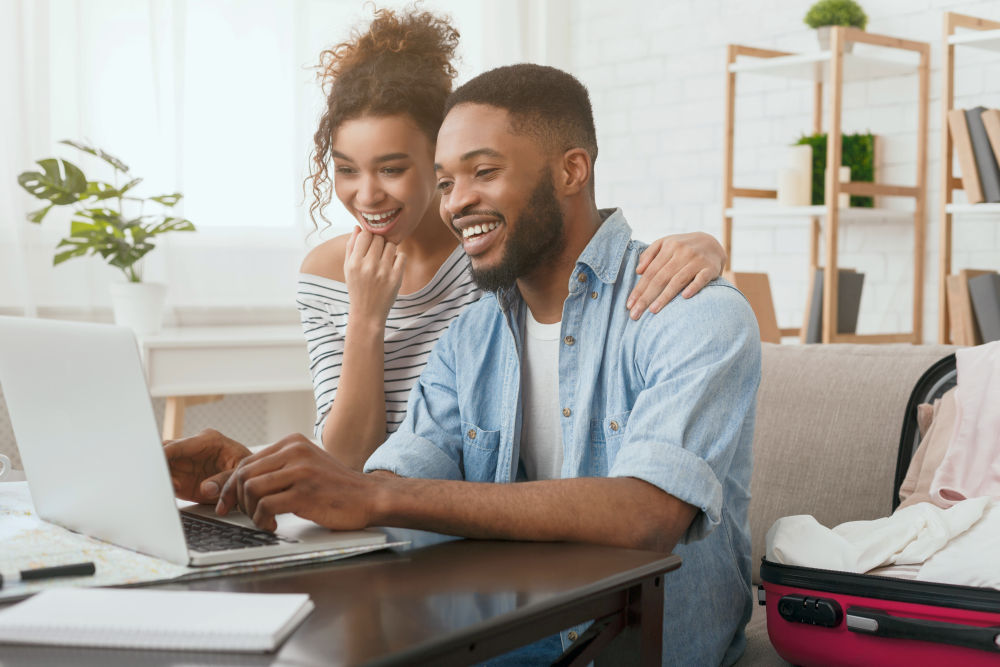 Consider providing local guidebooks in your Airbnb. This can help guests with no set plans to figure out what they can do in the area.
A guide is especially helpful for business travelers who have some time to spare. Since they likely didn't make any travel commitments outside work, a guide on the local scene can help them make the most of their stay.
10. Make Sure You Aren't Breaking Any Local Laws
Before you even become an Airbnb host, you should make sure that you aren't breaking any local laws about operating a rental in your area. Do yourself a favor and check so you don't put all your eggs in one basket.
11. Focus on Brightening up Your Space
Design is one thing, but lighting is another important factor to consider. Invest in brightening up your space with good lighting, especially if there isn't a lot of natural lighting in your Airbnb.
12. Leave a Welcome Basket
An extra touch you can leave behind for guests is a welcome basket. When it comes to choosing what to put in it, it's all up to you.
It can be a welcome basket filled with travel-sized toiletries, coffee, or tea, and maybe some local treats they can enjoy. This additional touch won't go unnoticed and will most probably find their way into reviews.

13. Create Easy to Understand Instructions for Your Rental
Include instructions for essential appliances that might be tricky for guests to operate. Preferably, you should have these instructions near the said appliance.
However, having a general instruction "manual" also works, but be sure it's easy to find.
14. Have Some Measures in Place to Protect Yourself as a Host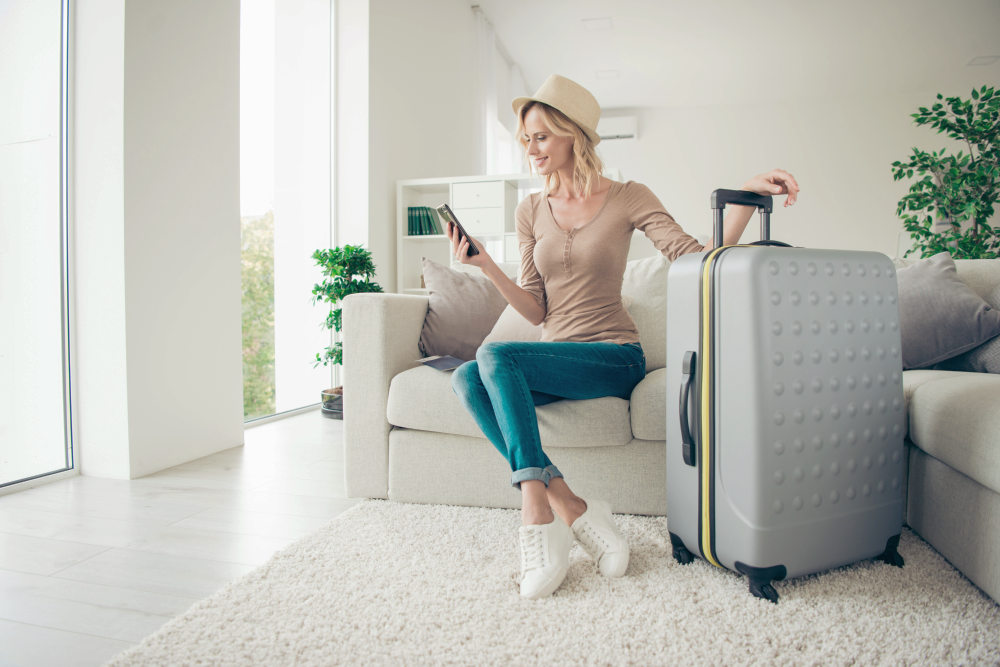 While you want to create high-quality service for guests, you should also learn how to protect yourself.
One way to do that is to assist your guests before they leave your rental. That way, you can check whether there are any damages to the property.
From there, you can bill them accordingly.
15. Get High-Quality Robes for Each of Your Guests
Are you looking for hosting tips that will make your Airbnb feel like a more luxurious stay? Then, you should leave some high-quality robes for each guest staying in your Airbnb.
Luxury robes will make your guests feel welcome, and they will feel right at home wearing them.
16. Listen to Customer Feedback and Adjust Accordingly
People don't like hearing criticism, but since you're running a business, you should welcome feedback of all forms. If you find a common issue your guests are experiencing, then you really have to address it.
Being able to adjust to customer feedback is a crucial skill for any business to grow, including Airbnbs.
17. Leave Your Guests Reviews as Well
Don't forget to leave reviews of your guests too. In this way, other hosts will know whether they're worth welcoming to their property.
Now that you know these expert hosting tips, it's time for you to apply them.
Researching and applying essential hosting tips is an investment you won't regret. Good luck and happy hosting!
What are other Airbnb hosting tips you can share with other hosts? Share them with us in the comments section below.
Up Next: