To stand out from the competition, make sure your Airbnb essentials are up to par. Here are ways to improve your Airbnb amenities to get more bookings.
RELATED: 17 Expert Hosting Tips For A Superb Airbnb Hosting
In this article:
Airbnb Essentials | 15 Ways to Ace Them to Get 5* Reviews
1. Ensure the Internet Connection Is Good
These days, an Internet connection is an expectation for any rental, and it has to be a good, stable one at that. Unless you're offering an off-the-grid experience, a good Internet connection is one of the Airbnb essentials you have to secure. Make sure to get a reliable connection.
This is especially true if you get a lot of business travelers since they might have to catch up on work from your rental.
2. Provide Extras in Your Airbnb Bathroom Amenities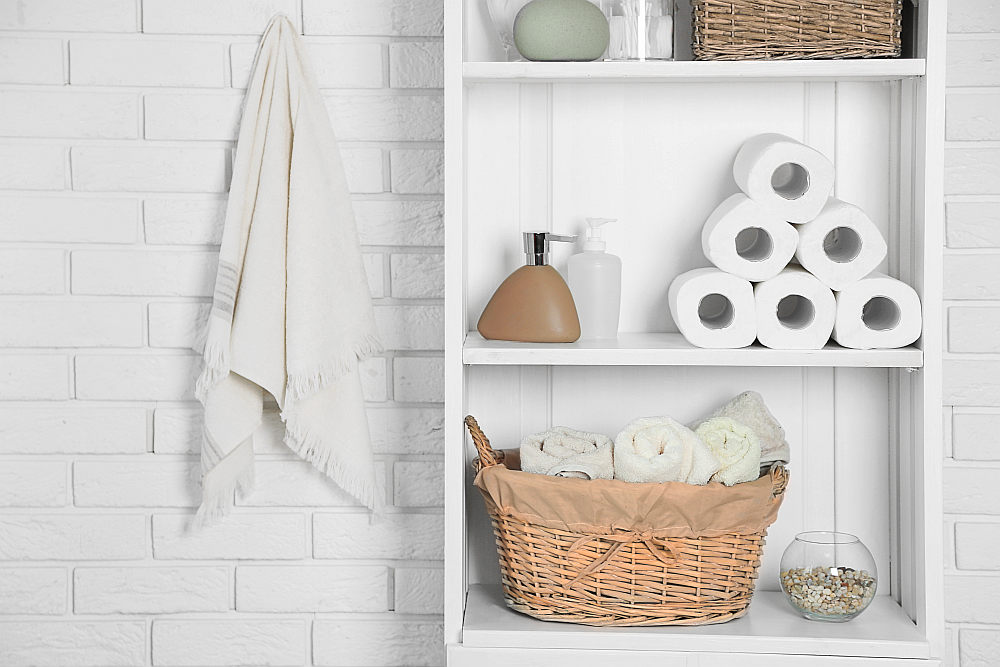 If you want to get your Airbnb essentials right, start with the bathroom.
A simple way to upgrade your bathroom essentials is by providing extras — don't be stingy with the toilet paper, towels, and toiletries you'll provide guests. You can also add other essentials one wouldn't normally find in other rentals, such as make-up wipes and tampons if you'll be hosting women.
3. Have a Charging Station With Universal Power Adapters
Since people are bound to bring several gadgets with them, you should have a charging station available. You should also provide universal power adapters in your charging station, especially if you're hosting guests who are arriving from abroad.
Although some travelers will probably have these adapters themselves, it's still a nice touch to have them ready. It shows you put in the effort to make the guest experience better.
4. Add a Luxurious Robe to Your Airbnb Amenities Essentials List
If you want your guests to feel as comfortable as possible in your Airbnb, then providing luxury robes is a good way to start. This also adds a classy touch to your place to make guests feel pampered.
Don't forget to provide each guest with their own bathrobe.
5. Provide Supplies Useful for Your Business Travelers
Adapting the supplies you provide based on who is staying in your rental will add that personal touch your guests will appreciate.
Aside from providing a laptop-friendly work area, provide other amenities that a business traveler might need. For example, have a printer (and ink) ready in case they need to print out any documents.
Having an extra-wide ironing board is also something business travelers will appreciate since their suit could've been wrinkled in transit.
6. Provide a Weighing or Luggage Scale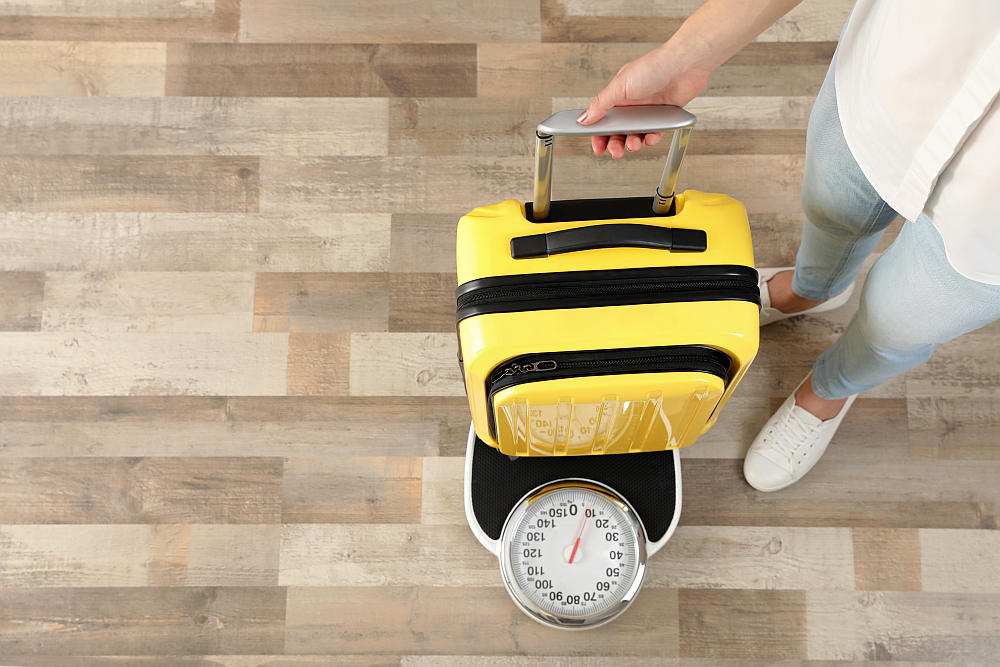 Tourists, especially those who are flying, would definitely appreciate a weighing or luggage scale. This can help them figure out whether their bags are already overweight even before they've reached the airport.
They'll certainly appreciate the gesture since it can save them a lot of time and money on surprise excess baggage fees.
7. Provide Entertainment Amenities
Sometimes, your guests might prefer to have a staycation instead of constantly going out. There are also cases when their original plans don't work out and guests are forced to stay at home.
Thus, you have to make sure they can also be entertained even if they stay all day in your Airbnb. Bored guests might talk about their experience in the reviews, which could deter potential guests from booking your Airbnb.

For this purpose, you can leave books and board games around the rental. You can also provide gaming consoles like an Xbox or PlayStation, but be sure to determine how much this will add to your electricity costs.
RELATED: 25 Airbnb Bathroom Essentials To Stock For Your Guests
8. Brighten up Your Bathroom Mirror
Although bathroom mirrors are a common fixture in Airbnbs, not all of them have good lighting. This makes your bathroom look drab, especially if guests take selfies and add them to reviews.
Make sure it's bright enough so your guests can see their features clearly, and for the ladies, so they can do their make-up right.
Aside from that, avoid placing the bathroom light directly above your guest. This is a no-no since it'll add downcast lighting that doesn't look flattering on anyone.
9. Get a Full-Length Mirror in the Bedroom
Speaking of mirrors, if you don't have a full-length mirror in your rental yet, then you should get one now. This might not seem like a big deal, but guests would require this to check their outfit, whether they're preparing for a big presentation or just for a night out.
Be sure to keep mirrors clean because dirty mirrors can instantly make the place feel unclean. People might assume the place hasn't been cleaned if something as simple as wiping down the mirror wasn't done.
10. Welcome Guests With a Welcome Basket Filled With Travel-Sized Airbnb Essentials
Welcome baskets aren't new, but if you don't do this yet, you might as well start doing it. You can choose what you'll put in the welcome basket as long as it makes guests feel right at home in your rental.
Here are some ideas:
Fill the basket with local goodies, such as food and other items from the area.
You can also welcome guests with a basket filled with the things they'd need for a DIY spa day.
Besides, if you aren't directly there to welcome them, the welcome basket can serve as your substitute. You can also add your house rules and guidelines in this basket since you're sure guests will gravitate towards this when they arrive.
11. Keep Plastic Containers in the Kitchen Cabinets
If you have a kitchen available in your rental, make sure you have clean plastic containers available in the kitchen cabinets.

Guests can use these for leftovers of food they made in your Airbnb or if they ordered in.
12. Connect Your TV to Streaming Sites
These days, streaming sites like Netflix, Hulu, and Amazon Prime Video are the norm. If you have a TV in your Airbnb, it would be wise to provide access to these streaming sites.
Guests will certainly appreciate having the opportunity to catch up on their favorite shows even when they're away from home. This can make their staycation even better, which will most certainly reflect in their stellar review of your Airbnb.
13. Prepare a Few Outdoor Items as Airbnb Essentials
Depending on your Airbnb's location, you might want to provide the appropriate outdoor items for your guests.
For example, if your rental is near a beach, you should provide a few beach essentials. This includes beach towels, sunblock, and even a beach ball.
14. Leave Behind a Guidebook and a Pre-Loaded Public Transit Card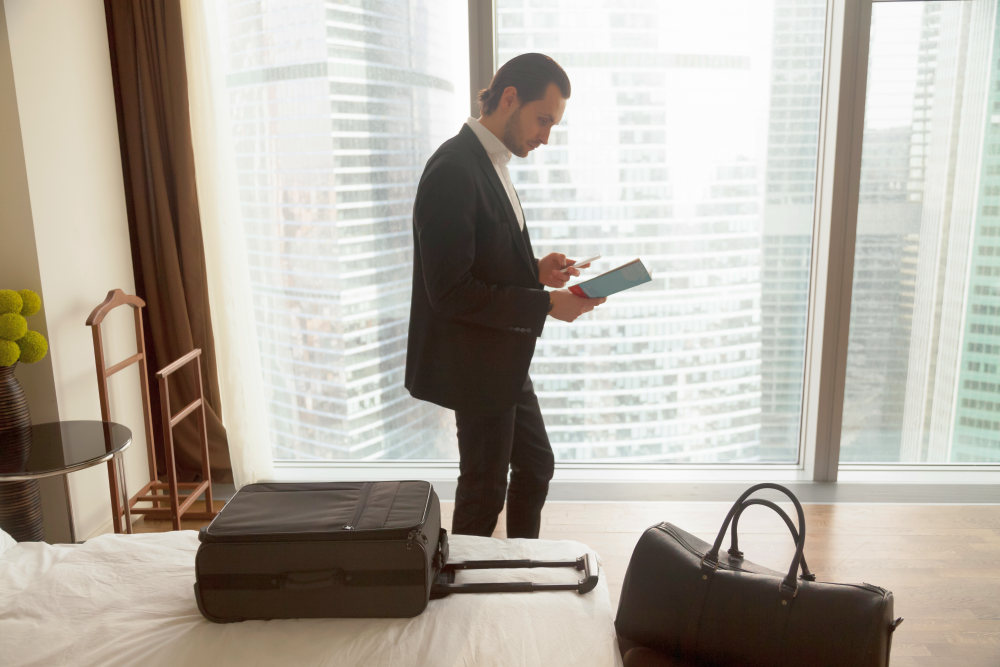 Since your guests are probably not locals, they'll need advice on the local scene. This includes information on what to do, where to go, and what to eat.
Make sure you provide an updated local guidebook on the local scene. In this way, your guests can make the most of their time there.
Remember, location is also an essential factor when it comes to bookings. You have a higher chance of bringing in new guests if they see your rental is in a good location that has activities and hangout spots around.
You can also leave behind a pre-loaded public transit card to help guests get around easier. You can factor this into the cost, but guests will certainly appreciate this "free" amenity.
15. Provide More Check-In Options
There are a lot of factors that can contribute to guests missing check-in time, such as an early or late flight arrival. Therefore, you should be more flexible with your check-in options.
As much as possible, consider having a 24-hour self-check-in option for your guests. 24-hour check-in is in case they have to check-in to your rental in the wee hours of the night, and nobody is there to open for them.
Instead of letting them wait outside in the cold, having a self-check-in option will make them more comfortable. Plus, the check-in time will be at your guests' convenience.
You don't need to apply drastic changes in your Airbnb rental to improve your guests' quality of stay. All you need is to upgrade a few of your Airbnb essentials so your guests are comfortable and entertained during their stay.
Which of these Airbnb essentials upgrades do you plan on incorporating in your rental? Let us know by leaving a comment below!
Up Next: