A great way to save money for your salon business is buying wholesale salon towels. Here are some buying tips to help you out.
RELATED: Use This Guide Next Time You Buy Bath Towels
In this article:
Wholesale Salon Towels: A Buyer's Guide
1. Learn About the Different Sizes of Towel You'll Need
Towels serve different purposes in a salon, depending on size. These range from drying a customer's hair after washing it and as a cleaning cloth to wipe down surfaces.
Here are the towel sizes  typically used in salons and their purposes:
Bath towels (27″ x 54″ ):  Bath towels are typically used during and after washing the client's hair. They're large enough to cover the client's shoulders during the process and can be used to wrap the client's hair to dry.
Hand towels (16″ x 29″): Hand towels can be used for massage and facial treatments. You can soak it in warm water and place it over the client's face to loosen up their pores and relax them. If you own a kid's salon or have young children as clients, you can also consider getting these as a hair wrap since it might offer a better, more comfortable fit for them.
Washcloths (12″ x 12″): Washcloths can be used in a variety of ways in a salon. You can use it to wipe down any spills on surfaces. You can also provide a washcloth for any facial treatments that would require the client to wash their face.
2. Discover Which Material Works Best for Your Purpose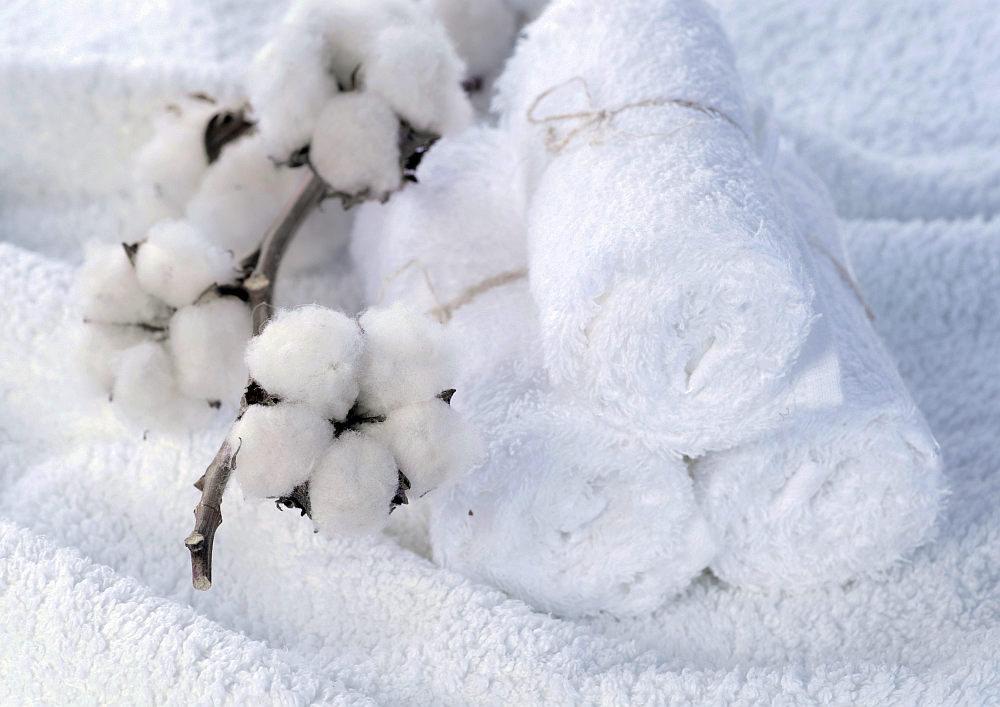 Aside from the sizes of the towels, you should also consider what material would suit your purpose best. There are different types of salon towels to invest in, which have specific material qualifications.
Cotton Towels
Cotton is ideal for salons because of its high absorbency. Cotton towels make a good head wrap to dry a client's hair after washing.
At RobeMart, we offer several options at various price points. Our economy option, which is our terry bath towel, is made from 100% cotton, while our premium line of towels is made from luxurious Turkish cotton.
Microfiber Towels
A lot more durable than cotton towels, microfiber towels are also a lot more absorbent. This type of towel is also better for people with curly hair because it decreases frizz.
Tip: To check the absorbency of towels, check the loops. The denser and longer the loops in the towel are, the more absorbent they are.
If you want a highly absorbent towel, go for those with 1000 loops or more.

3. Consider the Durability of the Towel
Once you've figured out which sizes and materials work well for your salon, it's also important to consider the durability of the towels you've chosen. After all, you'd want to go with wholesale salon towels that can withstand several uses and washes.
Higher prices usually translate to a higher quality, and towels are no exception. It's better to invest in pricier salon towels than having to replace them often.
No matter how durable your towels are, there might be instances when you'd have to replace them. It could be a permanent stain that couldn't be removed, or maybe the towel wore down from too much use.
This is normal, and it's best to consult with your supplier on what options they can provide when you need to reorder a fresh supply of towels. A good rule of thumb is to order a couple of extras so that you'd have replacements ready when you need them.
RELATED: How To Choose The Best Salon Towels And Robes
For Colored Towels, Consider Their Durability Against Chemicals
Interested in colored towels, but worried if they'll withstand the harsh chemicals in your salon? It's normal to be worried about this, especially since the towel can come in contact with hair lighteners and bleach.
Additionally, in some cases, you may need to use bleach when washing towels to remove dyes, make-up, or stains caused by other salon chemicals that can't be removed by detergent.

If you want a colored towel to match your branding that can withstand bleach, you can opt for bleach-proof towels.  Before making any decisions on the purchase of wholesale colored towels, ask your supplier for more information on how their towels stand up to bleach.
4. Check If Your Towel Supplier Offers Customization Options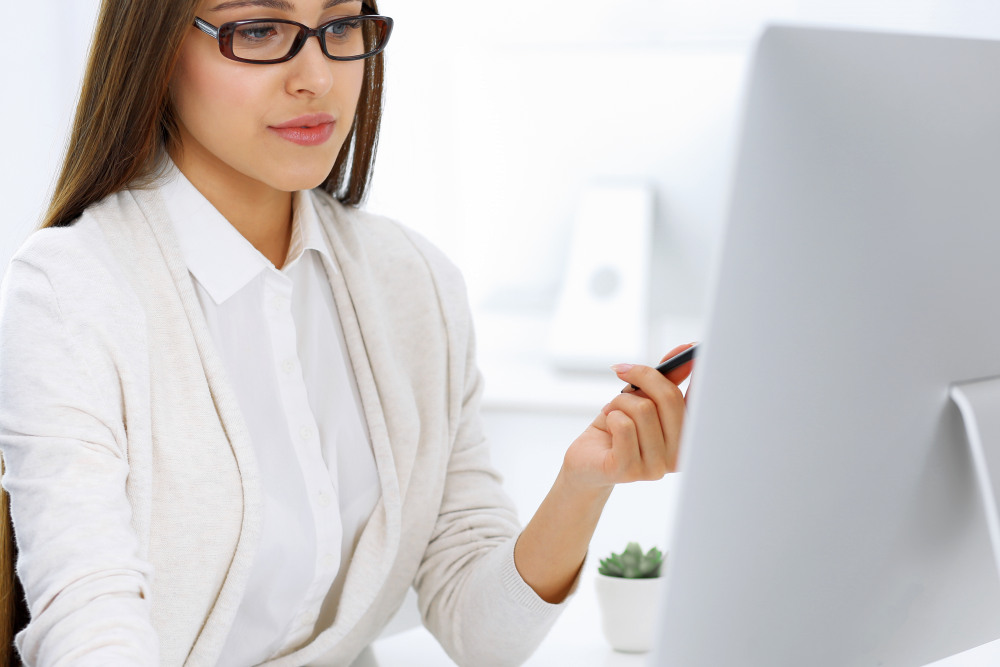 Having personalized towels make it easier to create and reinforce your salon's branding. You can customize your salon towels in various ways:
Color: You can choose a towel color based on your brand colors, the theme or interiors of your salon, or you can also rely on color theory. Just be sure to stay consistent with your branding. RobeMart offers various colors to suit different brands, ranging from the classic navy and black to trendier shades like purple and lime green.
Logo, Brand Name, or Monogram Embroidery: You can also choose to have your logo or brand name embroidered on the towels. If your salon is named after a specific person, you can also choose to have it monogrammed using their initials. Ask your supplier if they offer this kind of service since it may be more convenient to have it customized directly by the supplier.
5. Figure Out Your Supplier's Pricing and Discount Scheme for Wholesale Salon Towels
Each supplier has its own pricing scheme, especially for wholesale discounts. Usually, the bulk prices for towels start for a dozen towels.
At RobeMart, we offer quantity discounts — the more towels you buy, the larger the discount is and the more you save. We also offer other shopping incentives, such as free shipping for orders of at least $150.
There are a few things to keep track of when purchasing towels for a salon. We hope this guide helped you understand some of the most important things you have to consider when buying wholesale salon towels.
What are some of the things you look for in a salon towel? Let us know in the comments section below.
Up Next: