You're never too old to host a smashing slumber party! Read on, and check out this list of tips sure to make your slumber party a success!
RELATED: Bachelorette Party Ideas for a Weekend of Wellness [INFOGRAPHIC]
In this article:
Follow This Slumber Party Guide for a Perfect Get-Together
What You Need
1. Set a Date and Location Convenient for Everyone
Hosting your slumber party at home is really common, and can become boring at some point. Make it more memorable by hosting the pajama party at a different place, like in a charming B&B, a cabin in the mountains, or anywhere you and your friends might want to spend the night.
Scoring the right location for the party is important, especially if you have a larger group of friends and your place is too small for the gathering.
Upon choosing the date, you need to do your job in checking each one's schedule and come up with the date that's convenient for everyone. Weekends are usually a convenient schedule for many, as are public holidays.
2. Create a Guest List
Creating your guest list is one of the priorities if you are hosting a slumber party. This is where you'll pick the circle of friends you'd like to spend the special night with.
If you'll be inviting both men and women, make sure you have separate sleeping areas, bathrooms, and other necessities for both groups. This allows you and your guests to have a restful and stress-free morning after the big night, without worrying about these essentials. Consider stocking the bathrooms with towels, spare toiletries, bathrobes, even slippers.
You can make custom sleepwear for everyone, such as women's nightgowns and pajama sets, as they make great party favors.
3. Think About a Theme Everyone Can Relate To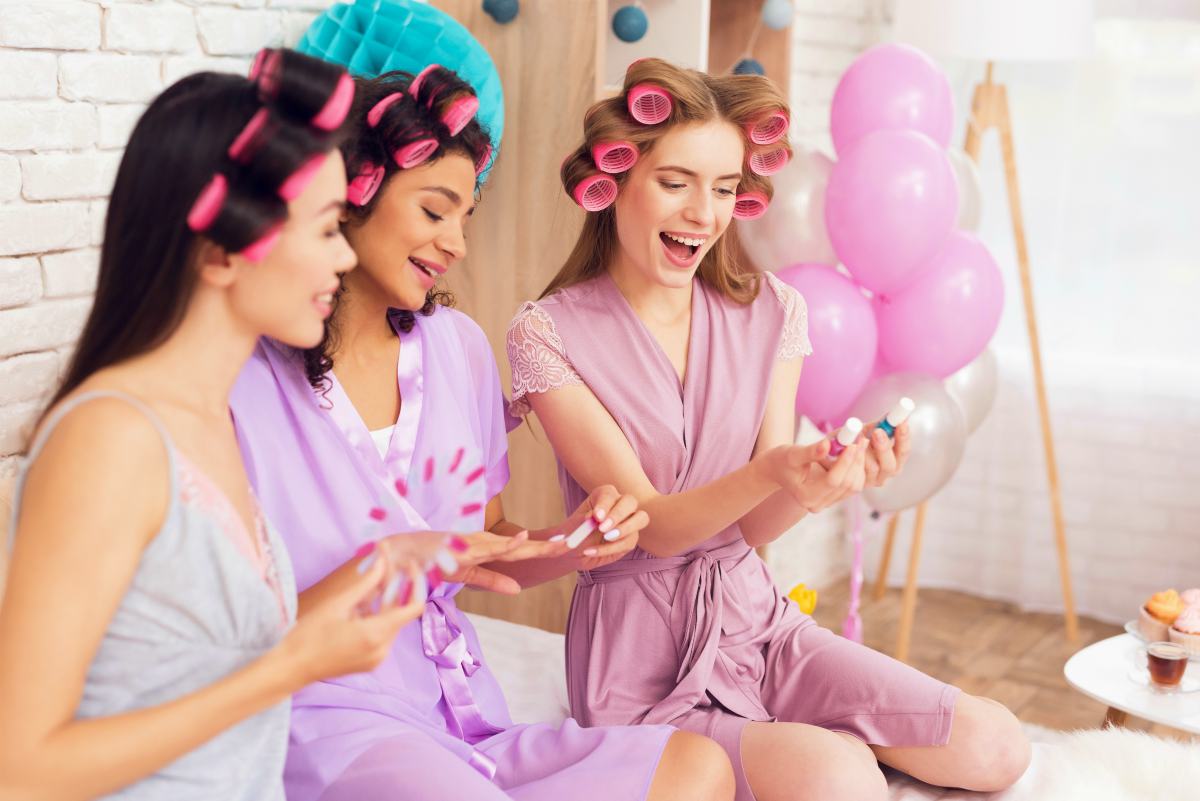 This is the most exciting part – creating a theme for the special night.
In planning about the theme, think about what is fun and unique for the group of friends you'll be inviting. It's also important to consider the theme that everyone can relate to and will eventually enjoy.
If you want a classy and fashionable event, you can go with a Hollywood theme where everyone can feel like a star – famous and elegant – by letting everyone wear fancy costume jewelry and bow ties over their pajamas.
You can also opt for a "throwback" theme where you'll spend the night playing board games, making s'mores, and reliving other old-school slumber party activities from your childhood. It's a great way to ensure a gadget-free evening!
4. Set the Tone With the Right Invitations
Whether you're sending printed invitations or going with an email invite, make sure they are personalized based on the theme of the party.

This will help your guests figure out what to expect on the big night, so they can also plan what they need to wear and bring accordingly.
5. Prepare Decorations and Food for the Slumber Party
Of course, if you have a theme, you'll have to do some décor, too, to match it. Make sure to list down the things you need for the décor so you won't forget anything.
If you choose not to have a theme for the party, you can simply make it traditional where you'll all be in sleeping attire. Set out more pillows and blankets for your friends so they feel at home.
For the food, you always have the option to have a sumptuous meal delivered. Pizza is just one of the classic crowd-pleasers, but you can also have finger foods and snacks set out, especially if you're hosting a movie marathon:
Chocolate candies
Potato chips
Popcorn
Cupcakes
Pretzels
Fruits and veggies with dip
And of course, don't forget breakfast the morning after! Plan ahead if you're doing pancakes or setting up an omelet station. Set out fresh fruit and veggies for smoothies and don't forget the coffee!
RELATED: Girls Night In – A Recipe For The Perfect Night!
6. Create a Party Program as a Guide for the Night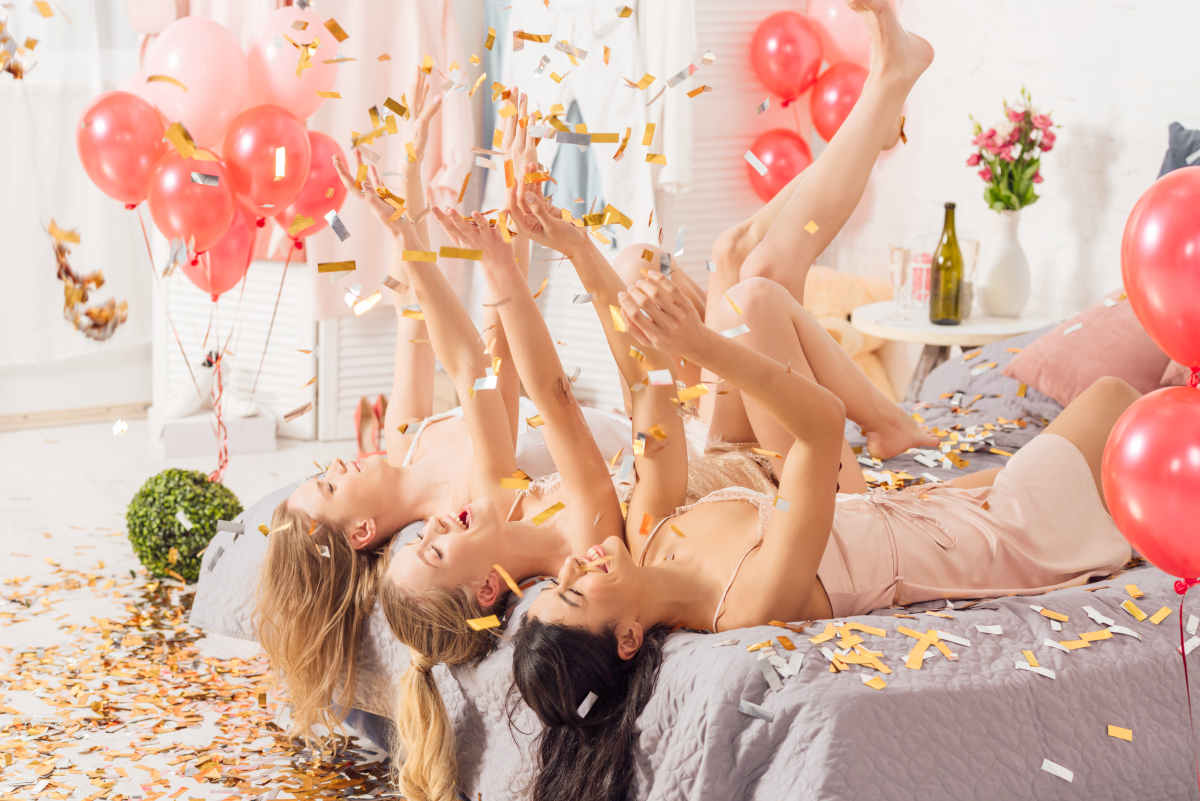 Go all out with your slumber party by creating a party program for the night. You can make a schedule for the night on what to do so everyone can maximize their time in enjoying your party.
You don't have to make it really formal though, because your goal is to make them feel at home at just have fun. The program is just a guide so you will have a smooth flow of the party.

What to Do
7. Watch Movies
Watching movies with the gang is one of the most common sleepover activities, but it's always enjoyable! You can choose from watching horror to comedy, depending on the preference of the majority.
Just make sure to prepare many genres of movies so everyone has many options to choose from. Eating popcorn while watching the group's favorite movie is just the perfect scenario for the get-together.
8. Play Board Games
If your friends want something challenging yet fun, playing board games is one of the best options. You have the whole night to play everything from Scrabble to Monopoly while eating your favorite snacks and having some quality time.
You can make the slumber party games more interesting and unique with more intriguing activities, like playing Truth or Dare or inviting a tarot reader or fortune teller over.
9. Experience a Spa-Like Night to Relax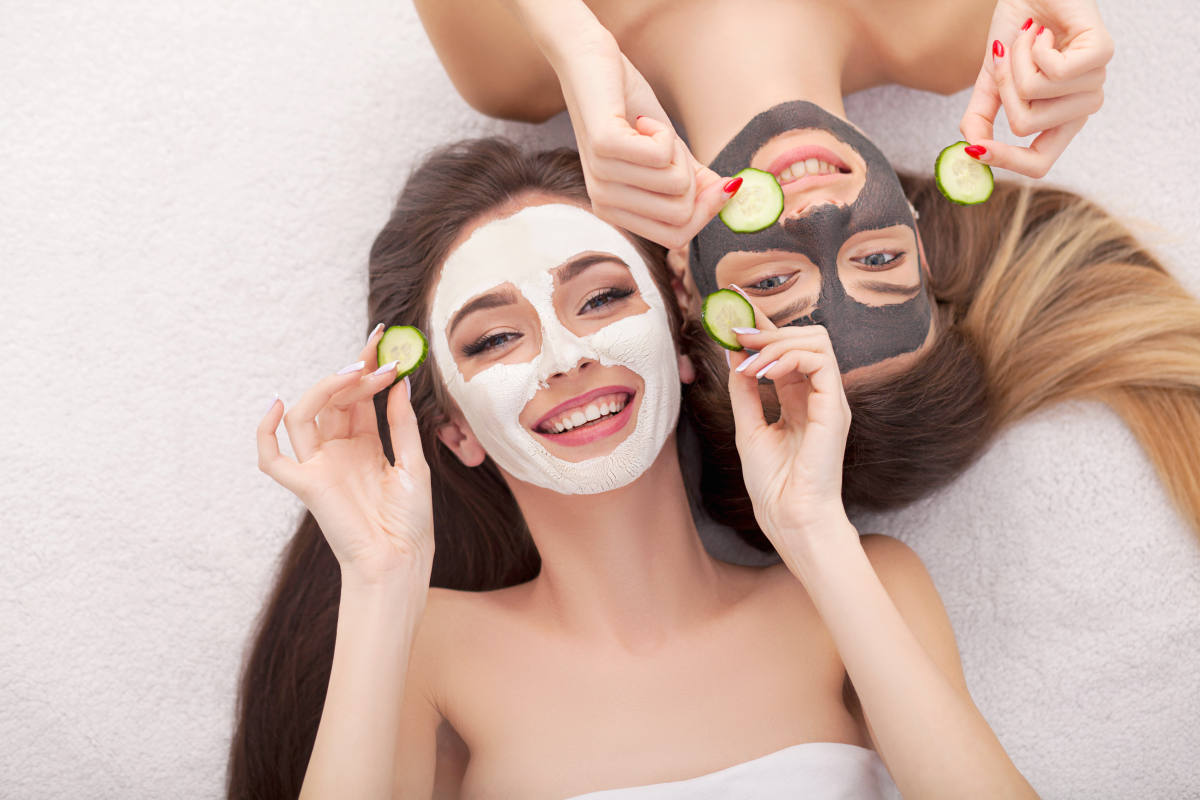 If you're having an all-girls slumber party, letting your girls experience a spa-like treatment for the night can make them feel so relaxing. This activity is helpful for working women, housewives, and businesswomen as it serves as their sweet escape from their tiring workweek.
They might even thank you for giving them this special night as a relaxing and soothing one. Your spa-like treatment can include skincare activities (like applying face masks), foot massages, and diffusing essential oils.
Don't forget to pop open a bottle of wine!
Now that you have a guide in planning the perfect slumber party, you'll know what things to work on first and what to do during the social gathering. Just make sure to plan early so you have enough time to prep and let your friends get ready for the special night.
Who said slumber parties are for only for children? Enjoy bonding all night long with your closest friends!
What other sleepover ideas or guide can you share with us? Tell us in the comments section below!
Up Next: