Matching family pajamas are perfect gifts, in a quirky way. They can be worn on special occasions throughout the year, such as the ones in this list. Don't forget to take a family photo!
RELATED: 15 Wardrobe Essentials That'll Make Dressing Up For Occasions Easier
9 Special Events that Call for Matching Family Pajamas
1. Valentine's Day
Contrary to popular belief, Valentine's Day is not all about romantic love. This day actually celebrates love in all its iterations, including that which is shared between family members.
And nothing says shared love and adoration more than matching family pajamas.
If you want to venture off the usual way of celebrating Valentine's, ditch the cards and chocolates and shop for matching pajamas for the whole family instead. While in uniform PJs, your entire household can binge watch the best romantic comedies on Netflix, saving the aptly titled Valentine's Day from 2010 for last.
2. St. Patrick's Day
Did you know that St. Patrick's Day originated in North America in the 18th century, and not in Ireland? Also, did you know that you don't need to be Irish to celebrate St. Patrick's Day? In fact, you can find a lot of reasons why this event appeals to you.
You can say you share the luck of the Irish, for instance. Or, you can say you drink like the Irish. Alternatively, you can forego excuses and simply admit to your intense devotion to the color green. Whatever reason you come up with, just make sure you do one thing.
That is to dress your entire family in matching pajamas! Of course, the greener, the better. The wackier, the more Irish!
3. Easter
Easter is a great time for families to express and practice their creativity. There are colorful decorations to be made. There are Easter eggs to paint and hide.
Yes, come Easter, you've got lots of reasons to get crafty. And if you wish to level up your Easter game, here's a recommendation. Why not dress up in matching family pajamas?
Whether you're celebrating Easter as a religious or secular family, the essence of this occasion remains. Either way, the whole event speaks of renewal.
And what better way to renew your family bond than with a set of fun printed matching family pajamas?
4. Mother's Day
You either love your mom, or you're kind of a horrible person. That's the rule. And there's no getting around it.
Kidding aside, most families look forward to Mother's Day, which happens in May. If you want to go down memory lane in celebrating this special occasion, wearing matching family pajamas is the way to go.
Why not? Most of your cherished memories of your mom from early childhood probably happened while you were in PJs. Wouldn't it be nice to remake those memories now that you're a little older, a little wiser and a little less of a pain in the neck? You can even hop on that trend of recreating old family photos years later!

And don't forget to give her a gift. Our sleepwear collection has great choices she'll love.
5. Father's Day
If you're a daddy's girl or a daddy's boy, there's no better time to express your appreciation for your old man than in the month of June, where Father's Day is celebrated worldwide.
The stereotypical dad is somewhat uptight. And this is the best time to loosen them up. How?
Shop for matching pajamas for your entire family and celebrate Dad's Day in uniform jammies. You can even go the extra mile and have those jammies tailor-made for you so you can choose your own design. We suggest just splattering your pop's face from his most self-serious photo all over those PJs.
Think of it as your dad's intro to camp aesthetic.
RELATED: Why Everybody Needs A Hotel Robe
6. Halloween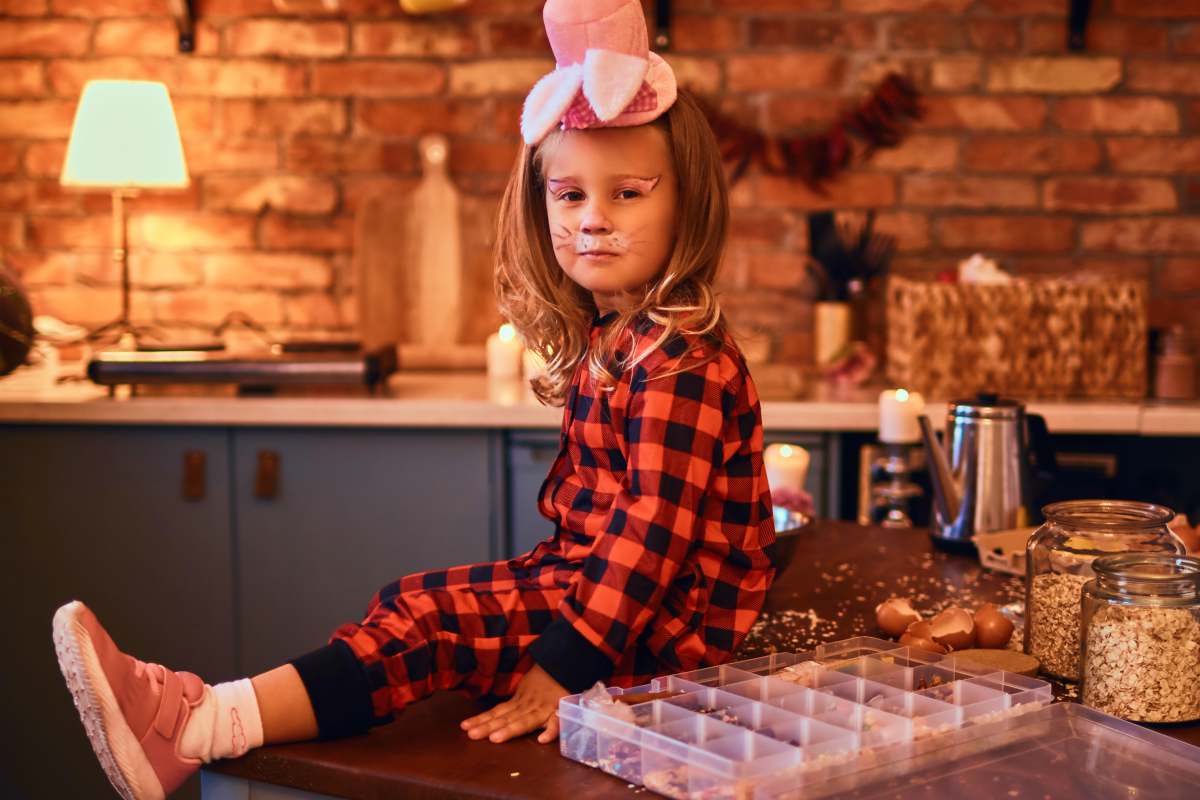 This is arguably the U.S of A's favorite holiday. Because, well, we simply love dressing up either scary or crazy. To shake things up a little, why not dress up normie for Halloween?
In a sea of overly-conceptualized costumes, a matching pajamas family will be the standout. When you are surrounded by vampires and fairies and werewolves, a group wearing matching family pajamas will be the most ghastly and sinister sight (especially with the popularity of the horror flick Us).

But if your family is not yet ready to go entirely normie for Halloween, you can still pursue jammies aesthetic. Just accentuate it with a store-bought or DIY-ed Halloween mask.
7. Thanksgiving Day
Thanksgiving Day dinners tend to be a little too formal. Families dress up nice. They share a traditional meal at a festive table, with everyone giving thanks for all their blessings.
The whole process can get mind-numbingly repetitive year after year. Hence, for this year's Thanksgiving, we suggest ditching the formal for the uber-casual. By that, we mean matching family pajamas.
The roast turkey will surely still taste as good even if you're not dressed in a dress or collared shirt. But who knows how fun the dinner convo could get while three generations of your family are wearing the same PJs? Think of it as a social experiment.
8. Christmas Day
Ugly Christmas sweaters are passe. We are in the era of ugly cheap matching family Christmas pajamas. There's nothing more endearingly sweet than a family opening Christmas Day presents under a tree in their crazy-wack PJs. Your followers are sure to hit that Like button hard!
But you don't really have to go ugly if that's not exactly your thing. There are nice-looking pajamas out there which could look flattering on all members of your family. Just make sure you pick the best fabric possible, to ensure everyone's comfort.
Remember, you can never go wrong with cotton. Silk and linen are also good options.
9. New Year's Eve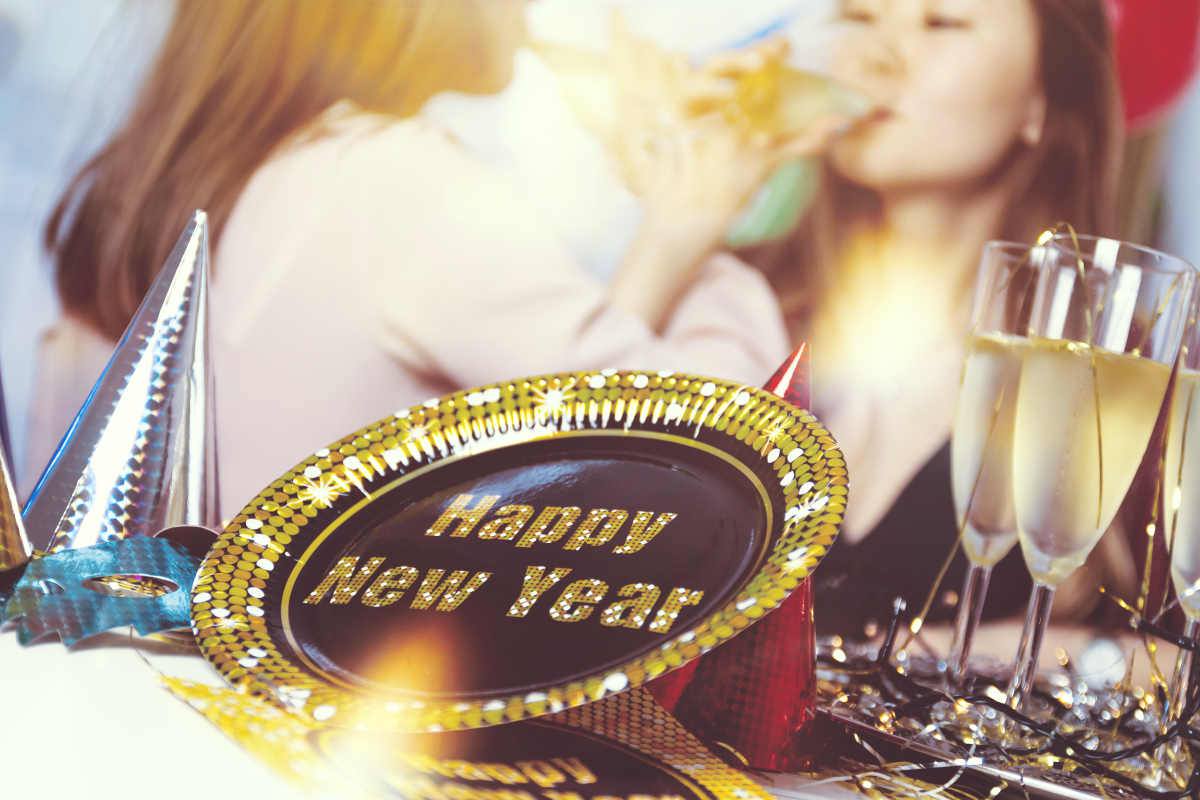 The good way to celebrate the New Year is with zero resentments in your heart. The better way to celebrate the New Year is with your family. The best way to celebrate the New Year is with your family, with all of you wearing matching pajamas.
If you're a bit superstitious, PJs for New Year's Eve is kind of auspicious. It translates to comfort, among other things. It's like you're welcoming a year with as little stress as possible and with a laidback and chill attitude.
Wearing matching family pajamas makes a special occasion even more fun and memorable. Do not miss out on this undeniably charming family tradition.
Do you have design ideas for matching family pajamas? Please share them in the comments section below.
Up Next: