Never underestimate the power of a high-quality beach towel when it comes to enjoying every trip to the beach! In today's article, learn how to find beach towels that can stay around for a long, long time.
RELATED: How to Prepare your Home for Guests this Holiday Season
In this article:
Beach Towels: Find The Perfect Towels For Sun and Sand
Beach Towel vs. Bath Towel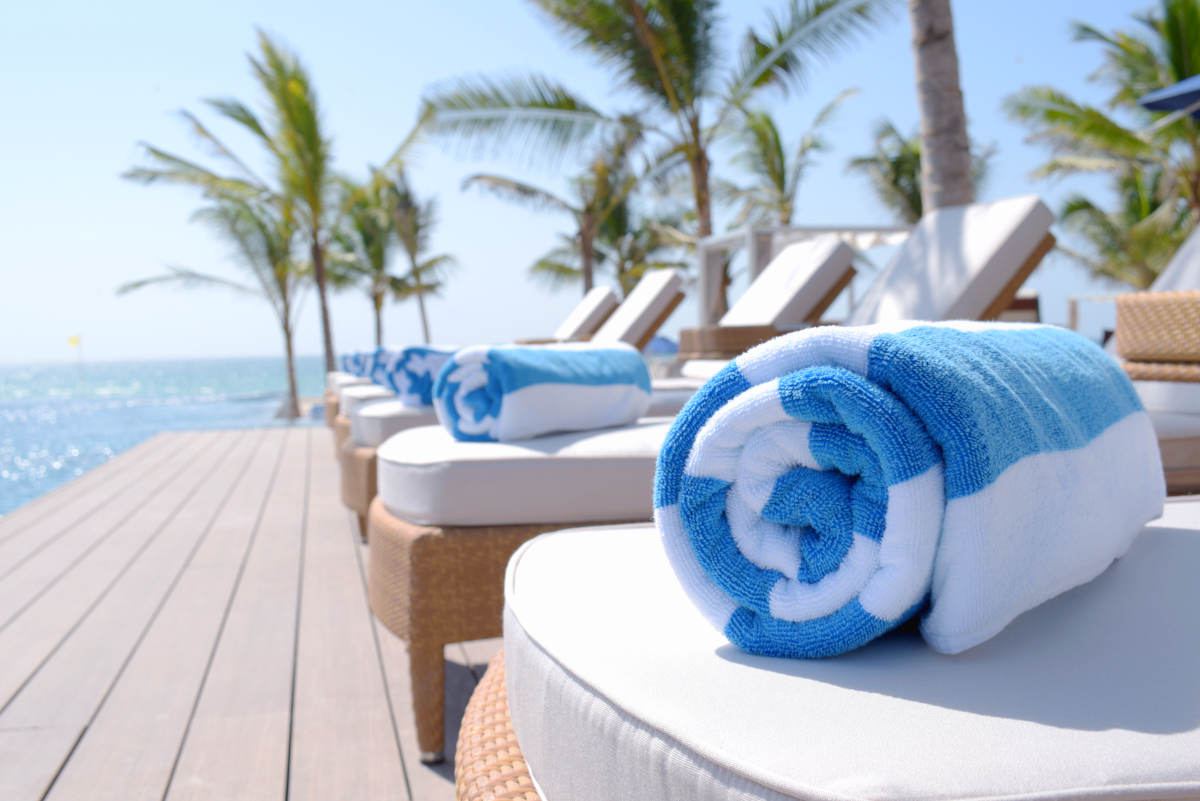 A mistake that many beach-loving people make when choosing towels for the beach is thinking a bath towel is akin to a beach towel. It definitely isn't the same, and using a bath towel on the sand can result in very unpleasant experiences.
A beach towel is one of the most important pieces of beach equipment many people take for granted. In fact, many people think that beach towels and bath towels can be one and the same.
But the truth is, beach towels and bath towels are as identical as steak and popcorn. While both are towels, they have different purposes and because of that, they have very significant differences.
For a pleasant time on the sand, using a beach towel is the right thing to do.
Here are some tips to find a high-quality beach towel that can help make beach trips fun and pleasant for a long, long time.
Tip #1: Look for Beach Towels in Cotton or Terry Cloth Mix
One of the differences between a beach towel and a bath towel is the ability to absorb water.
People use bath towels primarily to dry off after taking a shower, which means they're not expected to absorb a lot of water.
On the other hand, beachgoers use towels to dry off and to sit or lie on the sand. And anyone who has ever used a bath towel to do both will attest that a bath towel makes for a damp and muddy cushion to sit or lie on at the beach.
That being said, beach towels are designed to absorb much more water than bath towels, so they don't easily become damp and attract lots of sand. That makes them ideal towels and mats on the beach.
The longest-lasting beach towels are those that absorb the most water and dry quickly. Go for beach towels made from cotton or a terry cloth mix.
Tip #2: Prioritize Comfort over Price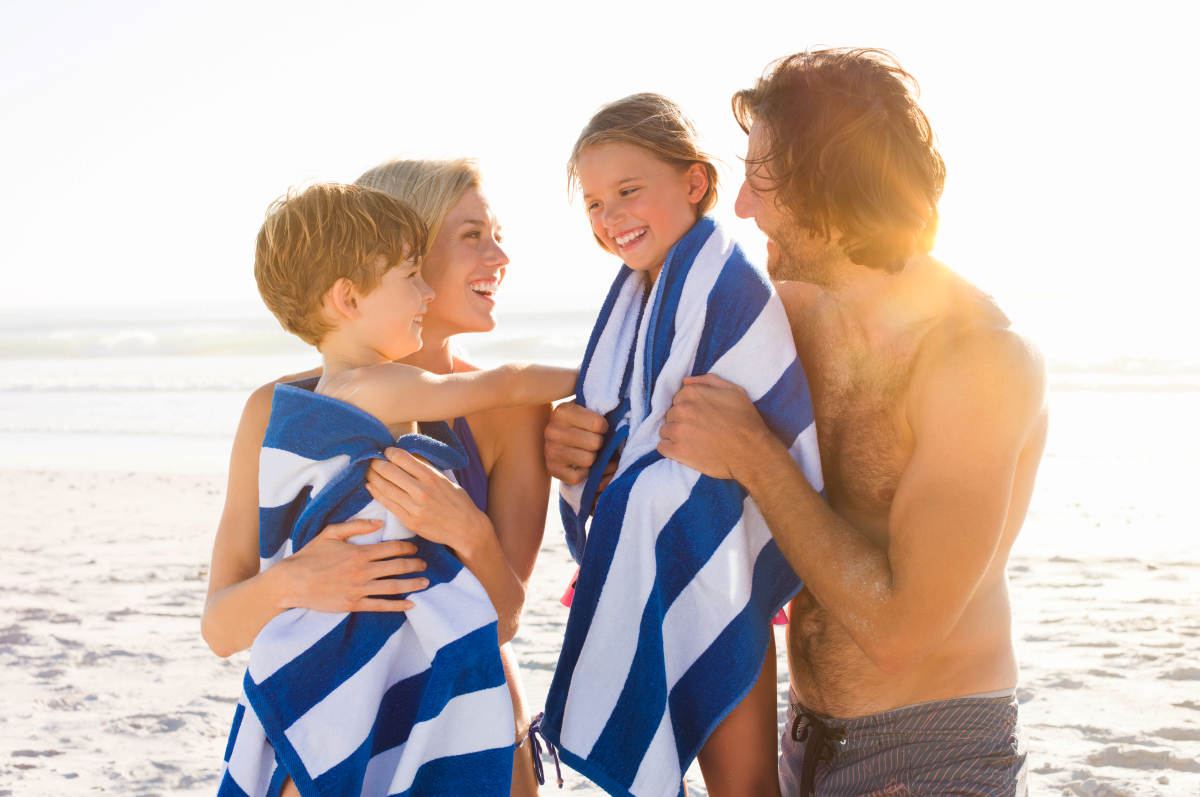 While cheap towels feel good on the pockets, they're often very uncomfortable on the back when they serve as protection against the hot sand or hard lounge chairs. It can feel like lying on a bag of staple wires or a bed of thorny roses.
Even if cheap beach towels are durable, their beach lives can be very short. Who'd want to keep and continue using them as mats on the beach if they're very uncomfortable?
Cheap towels can become costly when people ditch them shortly after buying them and buy softer ones. Buying a soft but pricier beach towel from the get-go can make sunbathing very pleasant and can help save money in the long run.
For habitual sunbathers, beach towels made from cotton and velour can provide the most comfortable lying and sitting experiences.

Tip #3: Avoid Very Thick Towels
To be comfortable, a beach towel doesn't necessarily have to be extra thick. An extra-thick beach towel can even be a hassle because it can take up a lot of packing space in the car.
It's tempting to cut the life of a very thick beach towel short by discarding it or replacing it when there's limited packing space for regular beach trips. That's why more than just providing enough comfort, a beach towel must also be compact when folded.
A beach towel that has the right thickness doesn't just save beach bag or car trunk space. It can also make shaking off trapped sand much easier.
RELATED: The Top 8 At-home Spa Practices
Tip #4: Go for the Bigger Towels
Another key difference between beach and bath towels is the size.
On average, bath towels are between 27 to 20 inches wide and 52 to 58 inches long.
On the other hand, beach towels have an average width and length of 40 inches and 70 inches, respectively. Some are even bigger.
There's a reason for the stark difference in size between bath and beach towels: their purpose. Beach towels often serve as the body's only line of defense against the hot sand and must be able to accommodate one or more people lying down, plus their beach gear.
Bigger beach towels can be more useful than average-sized ones because it can accommodate bigger/more people and bigger/more beach gear. And the more useful they are, the more likely their owners will keep them for the long haul.
Tip #5: Look for the Right Looks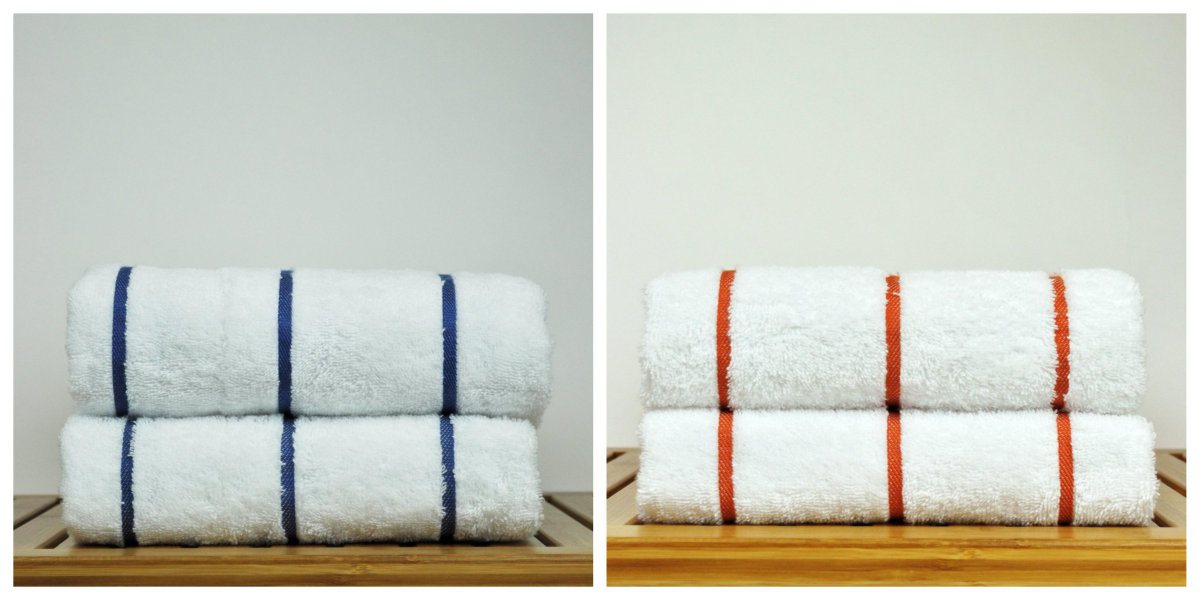 It may seem odd to consider looks as a basis for choosing a beach towel that will last. In fact, it may even seem to be very trivial.

Actually, looks aren't trivial. A beach towel's looks can determine whether people will continue using them over the long haul or ditch them after using once or twice.
First, consider a beach towel's color. If the colors are dark, like gray or black, it will absorb a lot of heat, making it very uncomfortable to lie or sit on.
Light-colored beach towels don't absorb as much heat as dark-colored ones because they reflect much of the sunlight. And that makes for more comfortable beach towels that people will probably use for a long time.
Another reason why looks matter is because who would want to be seen with an ugly-looking beach towel, right?
And finally, a uniquely-designed beach towel can last longer because you can more easily find yours on a crowded beach.
Go for uniquely-designed, light-colored beach towels. They'll be very nice to use and easier to spot over the long haul.
Tip #6: Strike a Balance Between High Quality and Low Price
Neither the cheapest nor the most expensive beach towels are the best-priced ones. It's because the cheapest ones may have quality issues and the most expensive ones may be over-priced for their quality.
The best-priced beach towels are the lowest-priced among a shortlist based on tips one to four. By considering water absorption, comfort, thickness, and size first, quality is prioritized.
Only after great quality is established should price become a factor for choosing a long-lasting beach towel. The lowest priced high-quality beach towels are the best-priced ones.
It's easy to find a long-lasting beach towel when one knows what to look for. With these five tips, finding a "forever" beach towel can be very, very easy.
Take a look at your beach towel. Does it look like it's going to hang around for a long time or not? If not, when will you use these tips to find a beach towel that will last? Let us know in the comments section below.
Up Next: