For a Halloween get-up that is absolutely "boo-tiful," all you need is a silk robe Halloween costume and a little creativity. Read on for some great ideas for you!
RELATED: 13 Best Robes For Every Occasion
How to Wear a Silk Robe Halloween Costume to Any Costume Party
7 Costume Ideas to Rock Your Silk Robes This Halloween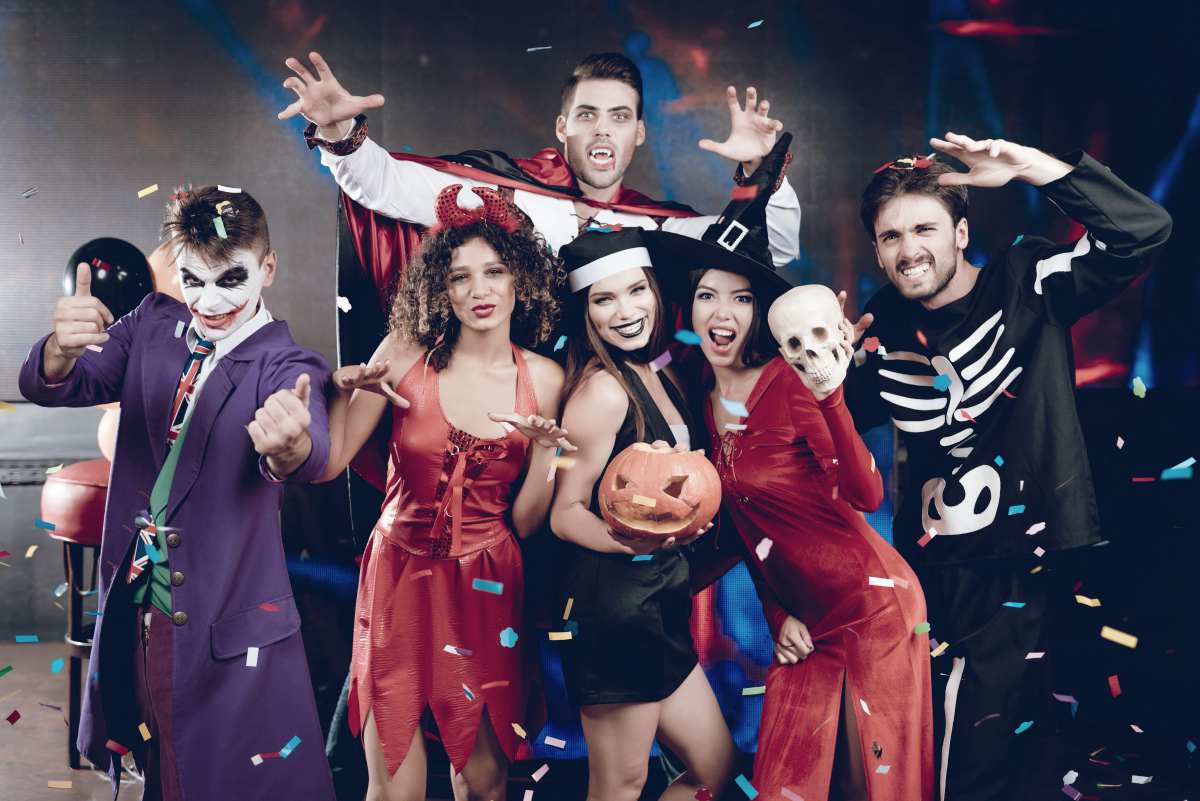 Choosing a Halloween costume is not an easy feat for anyone. Whether you're a middle-school student looking for the best pajama costume ideas or someone in their 20s planning to go to their first adult-themed party, you're bound to come across a few bumps in the road when browsing through costume ideas.
With Halloween creeping around the corner, it's time to find the perfect costume for expressing your alter ego. You don't have any time to waste!
Costume shopping can be expensive and time-consuming. So instead of spending money on a costume you'll only wear once, impress your "ghoulfriends" with a DIY costume that is truly epic (and super comfortable).
Why not give silk robe Halloween costumes a try? These robes can immediately turn your look into boring to sexy!
Plus, you can still make use of your silk robe even after Halloween is over. If that sounds interesting to you, here are some ideas you can go with:
1. Prize Fighter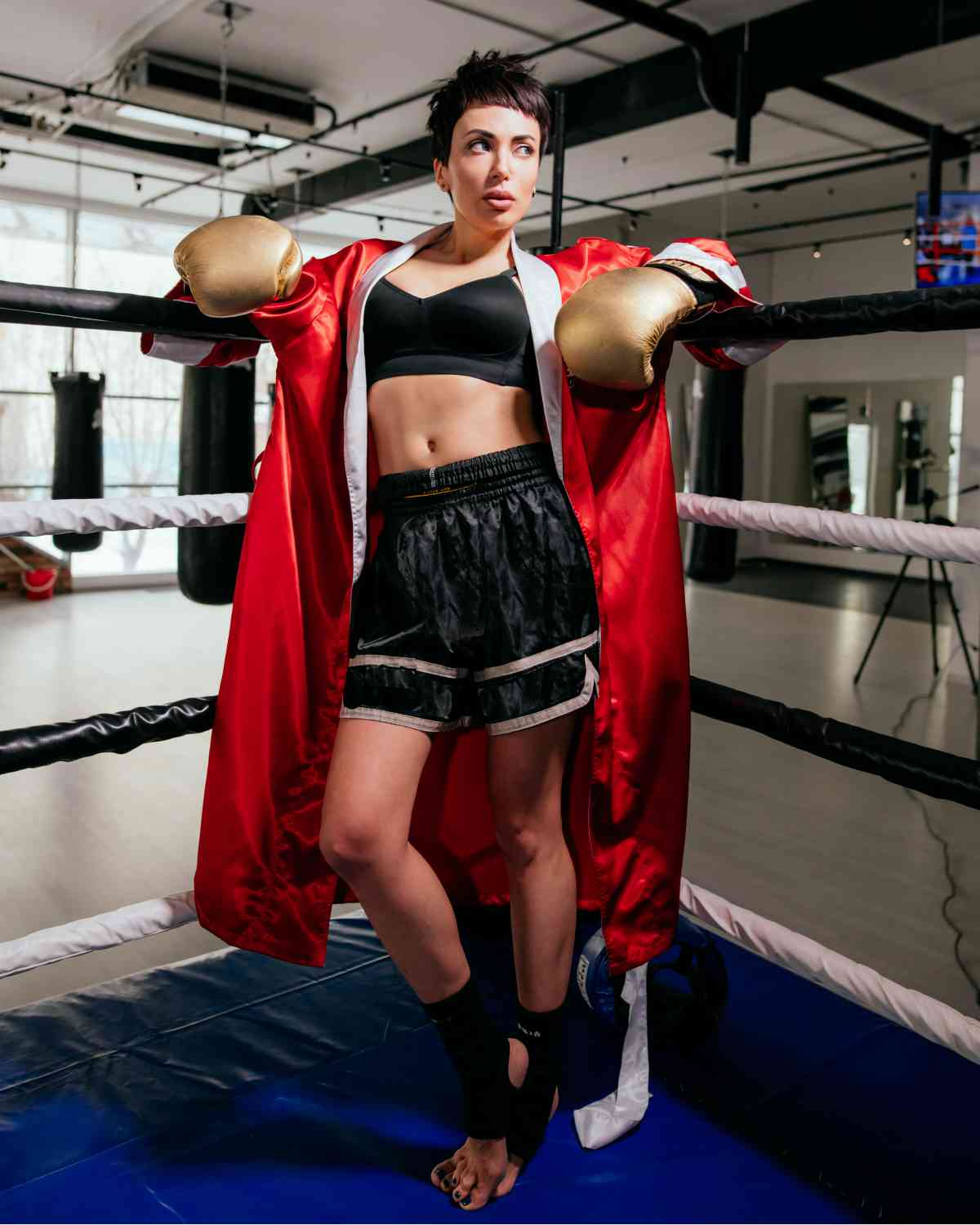 Channeling the fighting spirit of Muhammad Ali, be prepared to "float like a butterfly and sting like a bee" when you show up to the party dressed in a boxing outfit. Be an absolute knockout in the ring with a thigh-length satin robe or silk robe in a sporty color like red, black, or white.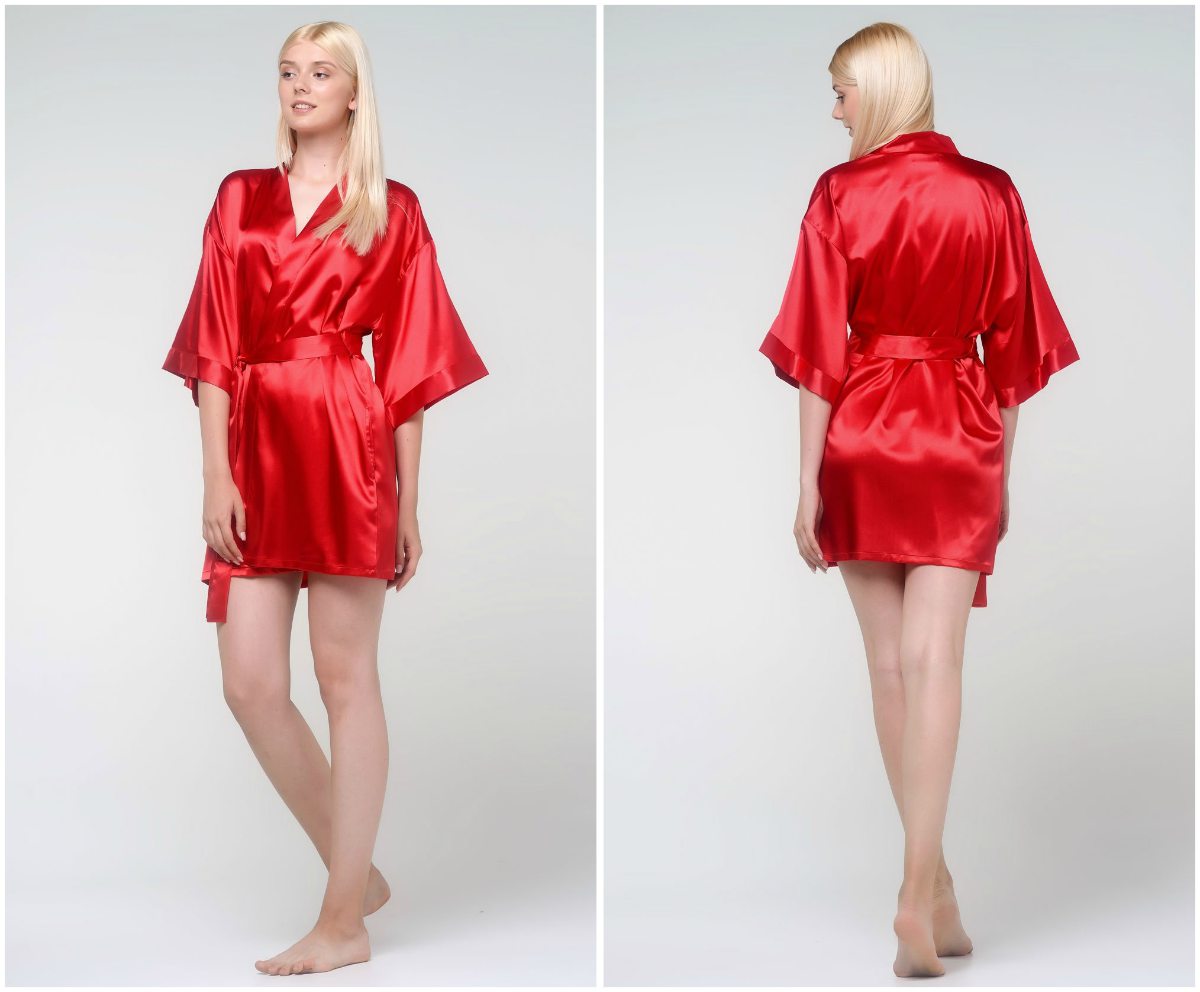 Pair it with baggy shorts in a matching color and get ready to rumble for the main event. Finish the outfit with all the essentials, including boxing gloves, a towel, and high tops for a hint of retro kitsch.
Tip: If you want to look like a bonafide boxer, you can use makeup on your face. Make your eye look bruised using some eyeshadow and eyeliner or put some fake blood on your ears to make it look wounded. That'll definitely make you look like a true fighter.
2. The Dude
It's not just the eccentric characters that make The Big Lebowski a cult classic; it's the legendary, iconic fashion of the Dude, Hollywood's all-time favorite slacker. So round up your bowling buddies and pour yourself a White Russian because the Dude abides!
The key to nailing the quintessential slacker uniform is a long, vintage waffle pattern robe or silk robe in beige, a distressed white t-shirt, a pair of oversized shorts, worn sandals, and a pair of sunglasses.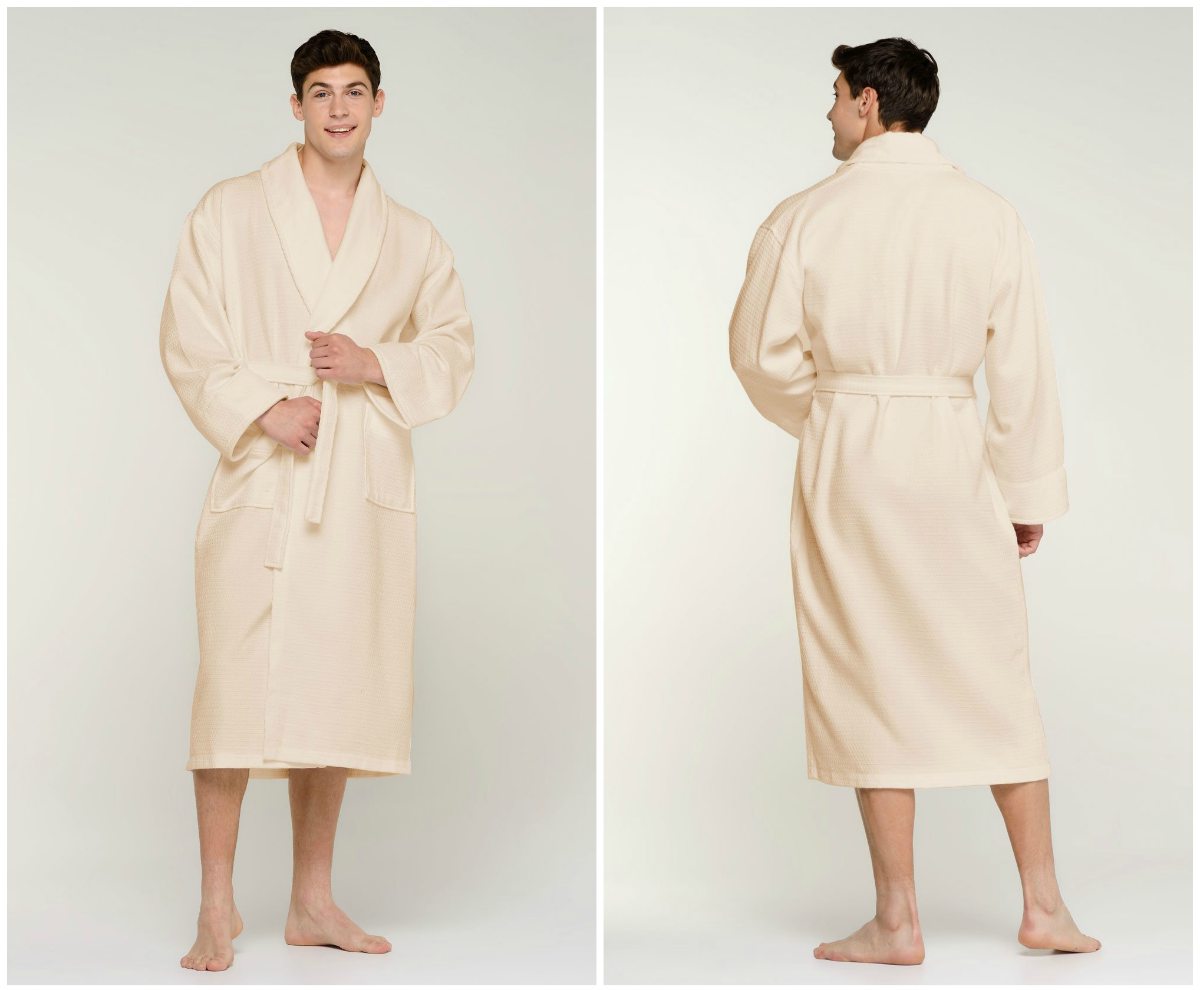 The beauty of this costume is that most of the items can be found in your everyday wardrobe, which makes it an easy outfit to throw together on a budget. Even better, the robe can be enjoyed long after the Halloween party.
3. Sexy Angels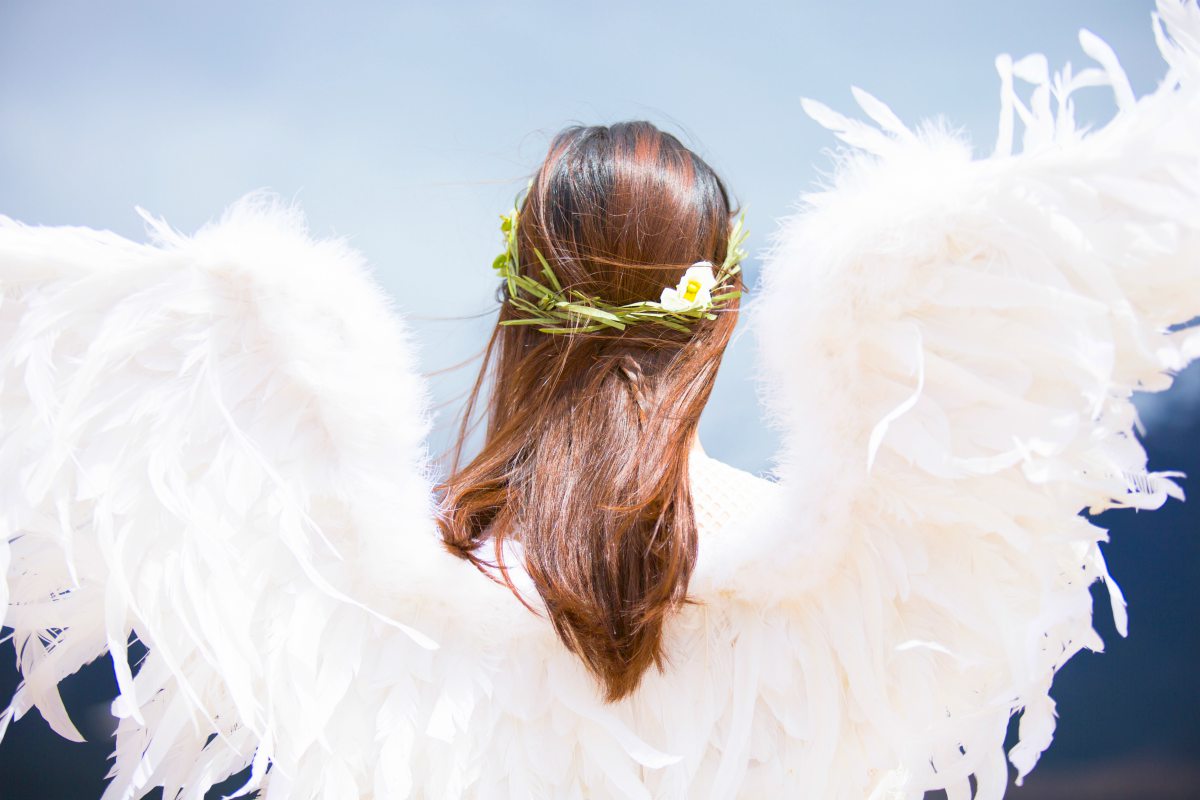 Gather your princess posse and make a dramatic entrance at the costume party when you show up as a group of angels indulging in a spa day.
It's not every day that you can take your ultra-luxe bedroom look out in public, so go big with luxurious loungewear like a satin or silk robe Halloween costume worn with a silky cami and shorts set. Make your Halloween wishes come true with the essential accessories for looking absolutely angelic, like angel wings, a magical wand, and a sparkly halo.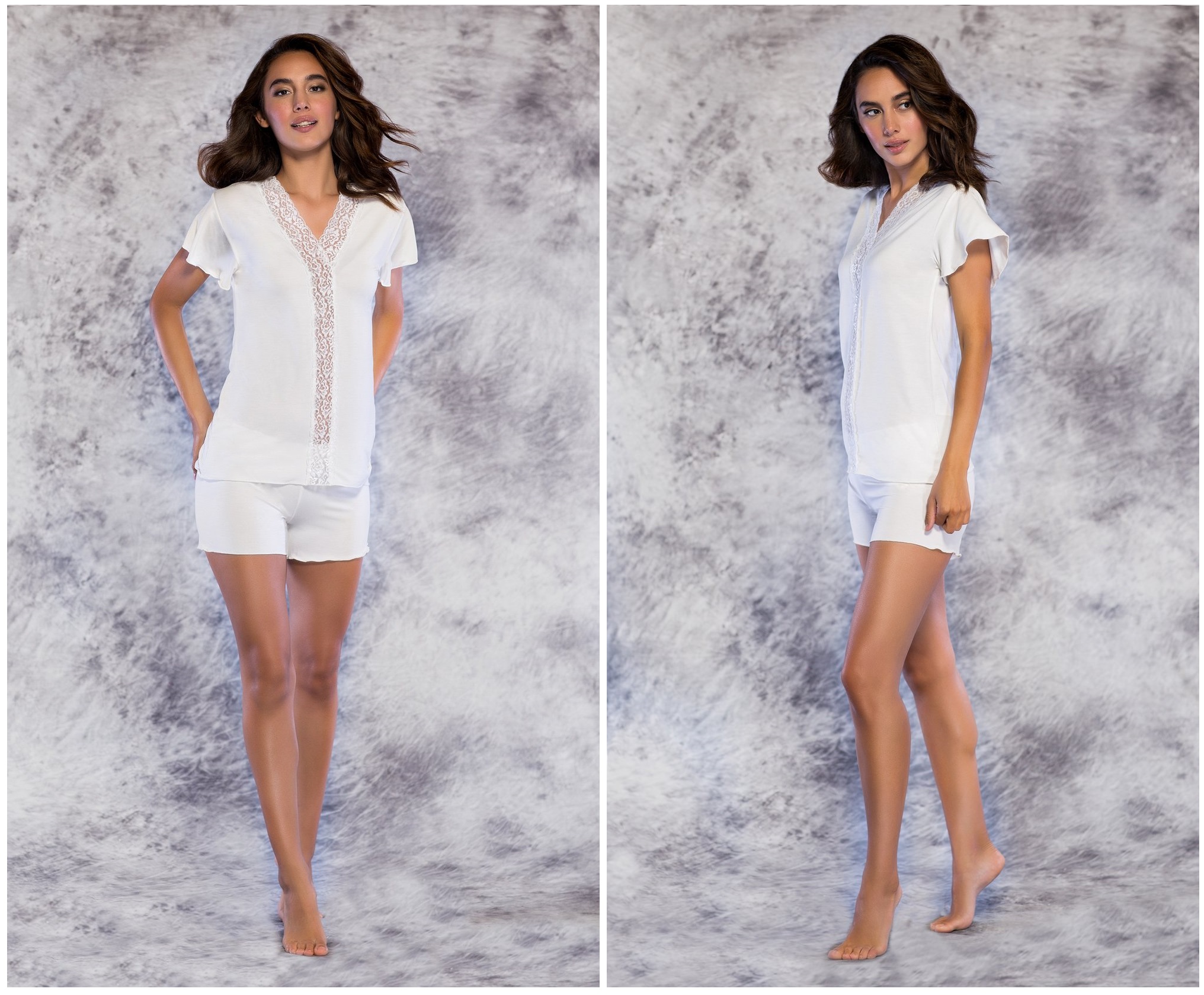 Finish the heavenly look with dainty kitten heels adorned with white feather trim and go save some sinners on the dance floor!
Tip: If you're feeling a bit naughty, you can wear a sexy lingerie robe. It's a bit showy, but it still covers the right spots and leaves plenty to the imagination.
4. A Jedi from Star Wars
Going to a party with a sci-fi theme? This Halloween, journey to a galaxy far, far away when you wear a DIY Jedi costume, the easiest get-up in the sector.

Starting with a dark hooded terry velour robe, this costume is super easy to throw together at the last minute. If a terry robe isn't your thing, try a black satin robe for the extra comfort.
Worn over plain white pants and a matching top, make this comfy robe costume complete with a lightsaber a laser blaster, and a healthy disdain for the evil empire.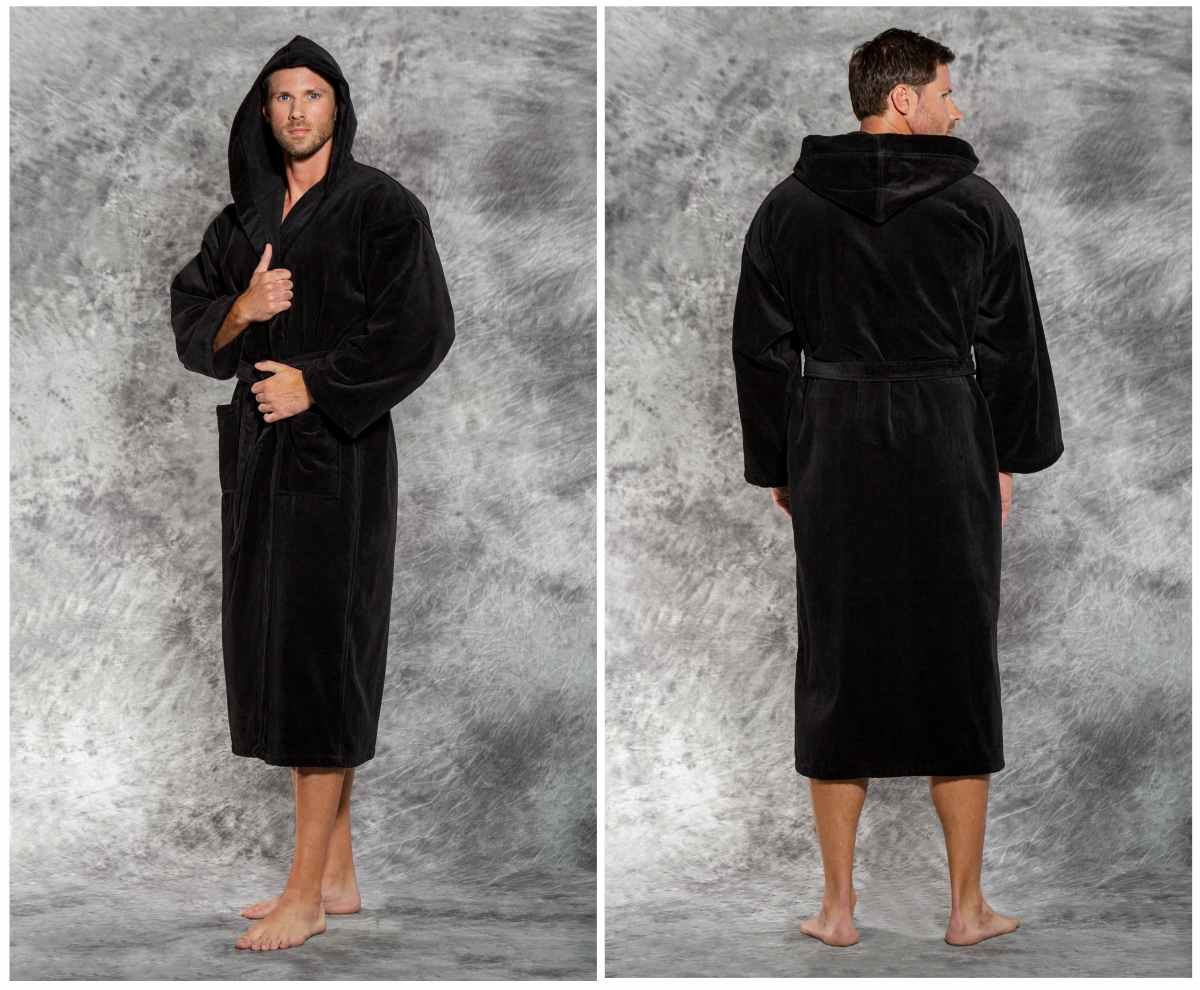 While perfect for the lone wolf, it's even better when you make it into a group costume ensemble with Princess Leia, Han Solo, and the rest of the gang by your side. May the force be with you!
RELATED: 5 Reasons Why Kimono Robes Are A Must-Have Accessory
5. The Desperate Housewife
Tired of the regular fairy costumes and girly, flower outfits? Then why not be the most scandalous housewife on the cul-de-sac with a hot, sexy outfit that is sure to turn some heads at the costume party!
For a Halloween outfit that's both luxurious and playful, turn up the heat when you flaunt the just-got-caught-getting-ready look with a satin robe in pink, a styled hairdo, and freshly manicured nails.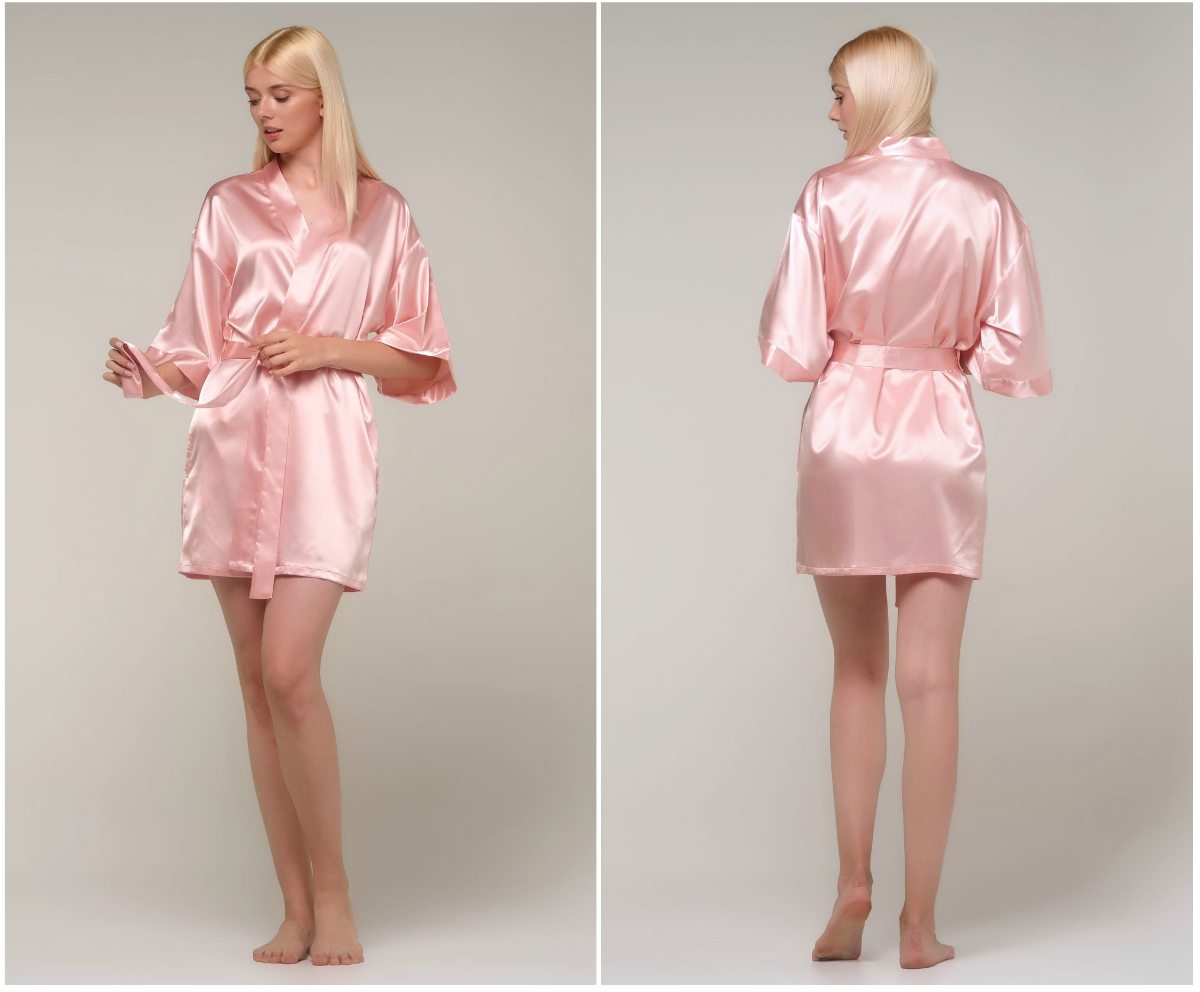 Kick the heat to 11 and accessorize your silk robe Halloween costume with a diamond tennis necklace and matching earrings, a V-neck nightie, and plush velour slippers. This complete set will definitely leave everyone in a state of awe, even those wearing expensive Leg Avenue costumes.
Watch out, ladies! You better hide your husbands and boyfriends because the desperate housewife is (almost) dressed and ready to break some hearts!
Tip: For absolutely stunning and sexy robes for women, check out RobeMart's collection! We offer an extensive line of lace robes that'll definitely help you become the sexiest, most eye-catching catching girl at any event.
6. Old Man/Woman
For a look that stands out among all the scantily clad Halloween beauties, geezer it up with an old man and woman couple's costume! Shimmy up to the early bird buffet at the retirement home in a plush and comfy robe and matching velour slippers.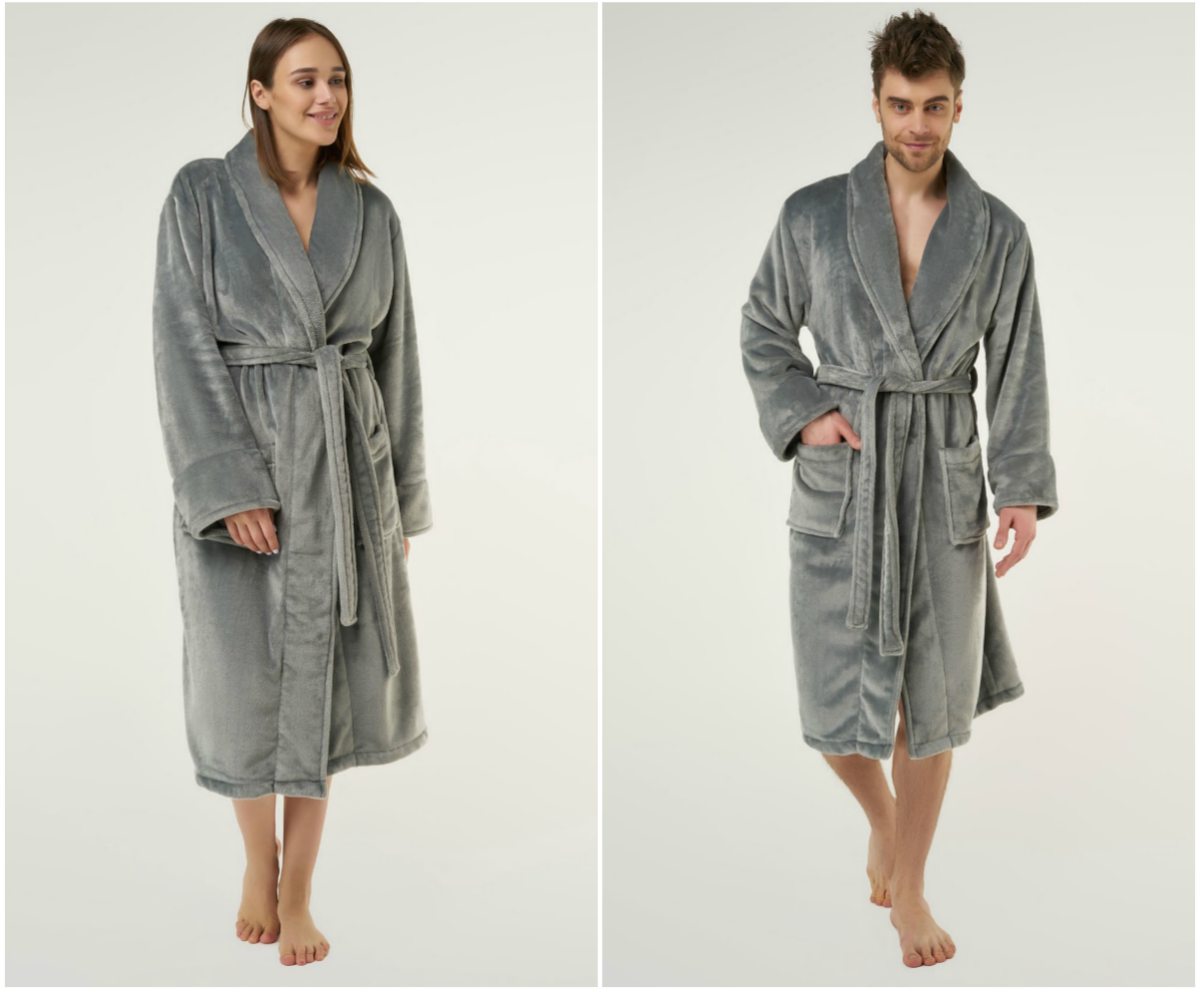 For the ladies, accessorize this costume with a shower cap over hair curlers or a big white hair wig. For the men, a classic pajama set under the robe, plus a pair of fake bifocals and a rolled-up newspaper will really get some attention.
Tip: If you want to add some sexiness into your look, opt for RobeMart's luxurious silk robes!
7. The Wizard
https://www.instagram.com/p/ByiN7hLHVkN/
Arrive at the party cloaked as the most powerful wizard of the realm. Whether you're from the Land of Oz, Middle Earth, Narnia, or another fantastical world, a mystical sage is always dressed in a long flowing robe.
Look for a hooded robe in terry velour or a black satin robe, which allows a comfortable amount of movement for all your sorcery moves. Get ready to cast your spells on the dance floor when you add a fantastical wizard hat, a wooden staff, and comfy sandals to finish the look.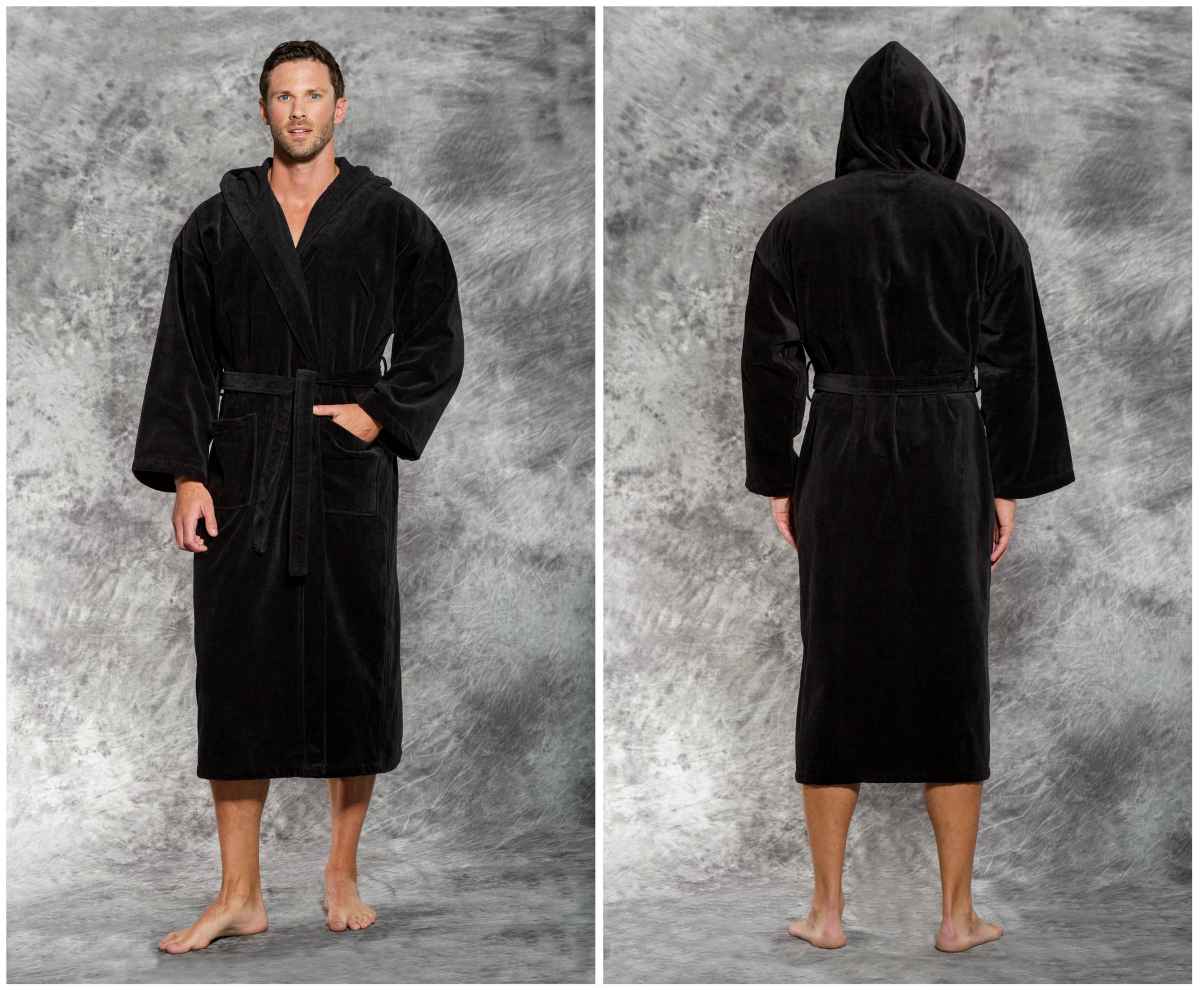 How to Wear a Robe in Public
Some people find it challenging to go out wearing a bathrobe. After all, it's a piece of garment that has always been associated with underwear, so conventions say it should only be worn at home.
However, recent shifts in pop culture and fashion trends allow anyone to wear a robe out in public without looking out of place. In fact, plenty of celebrities wear robes because it has become a fashion statement.
Also, there are plenty of ways to style bathrobes. They're not just some layer of clothing to cover your naked body when you're lounging at home.
You can place them over your regular clothes like a jacket, over some spicy undergarment, or you can simply choose a robe with a beautiful design and wear it as a dress.
If you feel it's too short, girls can wear a skirt or a pair of leggings underneath. Meanwhile, men can wear a button-down shirt with sleeves so the chest area and arms won't be too exposed.
Taking Care of Your Robe
Another advantage of choosing a silk robe Halloween costume is you can use it as many times as you want for various purposes. You can wear it when you're having a sleepover, going to the beach, or if you're just lounging around at home with your loved ones.
Now if you want your robe to last, you need to know how to take care of it. Otherwise, it'll break down right away, even if you use high-quality brands.
Keep in mind that different materials require different levels of care. Don't use the same cleaning techniques on all your robes.
Also, store them in a clean, dry cabinet when not in use. You wouldn't want it accumulating all kinds of dirt and bacteria.
This Halloween, you don't need to spend big bucks on super expensive costumes. You can look "spooktacular" with a simple robe and a little imagination!
Keep in mind that the fun you have on that holiday doesn't depend on the costume you're wearing. Rather, it depends on who you're with, what you do, and how you spend this spooky, exciting, and thrilling once-a-year event!
Will you wear a silk robe Halloween costume this Halloween? Share with us what character you'll be dressing up as in the comments section below!
Up Next:
Editor's Note: This post was originally published on October 8, 2018, and has been updated for quality and relevancy.