Your wardrobe isn't complete if you don't have something made of fleece fabric. Keep reading to learn why!
RELATED: How to Wash and Store Your Robe
In this article:
Everything You Need to Know About Fleece Fabric and Microfleece
What Is Fleece Fabric?
When you read the word fleece, the first thing you may think of is sheep. Interestingly, fleece fabric doesn't come from sheep's wool at all.
Rather than wool, fleece fabric is a form of synthetic fabric. This means these warm, soft, and cozy garments are man-made.
They're usually made from polyester. Sometimes, it's referred to as polar fleece or polyester fleece.
What is polyester?  Polyester is a type of textile that became popular in the 1970s. Its yarns and fibers are made from plastic (usually bottles).
Other kinds of fleece fabric include stretch fleece, French terry fleece, printed fleece, performance fleece, plaid fleece, and sweatshirt fleece. A lot of fabric store outlets carry these types of fabric fleece nowadays.
Fleece is a great alternative to wool. It can be warmer than wool during the cold weather, but it's not itchy, and it's also lighter!
There are four different types of fleece fabric:
Microfleece
Mid-weight fleece
Heavy-weight fleece
Textured fleece
The different types of fleece differ in weight and fabric finishes.
What Is Microfleece?
Microfleece is a special type of fleece fabric. If the fleece fabric weighs 200 grams per square meter (gsm) or less, then it's considered microfleece.
Microfleece is a popular fleece option. It's used to make shirts, gym clothes, sweaters, light outdoor clothing, lightweight jackets, throw blankets, and shawl collar bathrobes.
Tip: Feel like lycra spandex is too tight? For a breathable, warm, and cozy alternative, you can try outerwear and garments made of microfleece.
Microfleece vs Fleece: How Are They Different?
Microfleece isn't really different from fleece because it's still a type of fleece. They share the same fabric DNA—they're both synthetic and usually made from polyester.
You can, however, differentiate synthetic microfleece from the other types of fleece. This includes mid-weight fleece, heavyweight fleece, and textured fleece.
Mid-weight fleece weighs 200-300 gsm, while heavy-weight fleece weighs 300 gsm or more. On the other hand, textured fleece is a special type of heavy-weight fleece that has a special pattern or embossed design on one layer or side of the fabric.
Compared to the other types of fleece, microfleece is the lightest and thinnest. While it may not provide as much insulation as the other types of fleece, it makes up for it in terms of breathability.
Why Is Microfleece Special?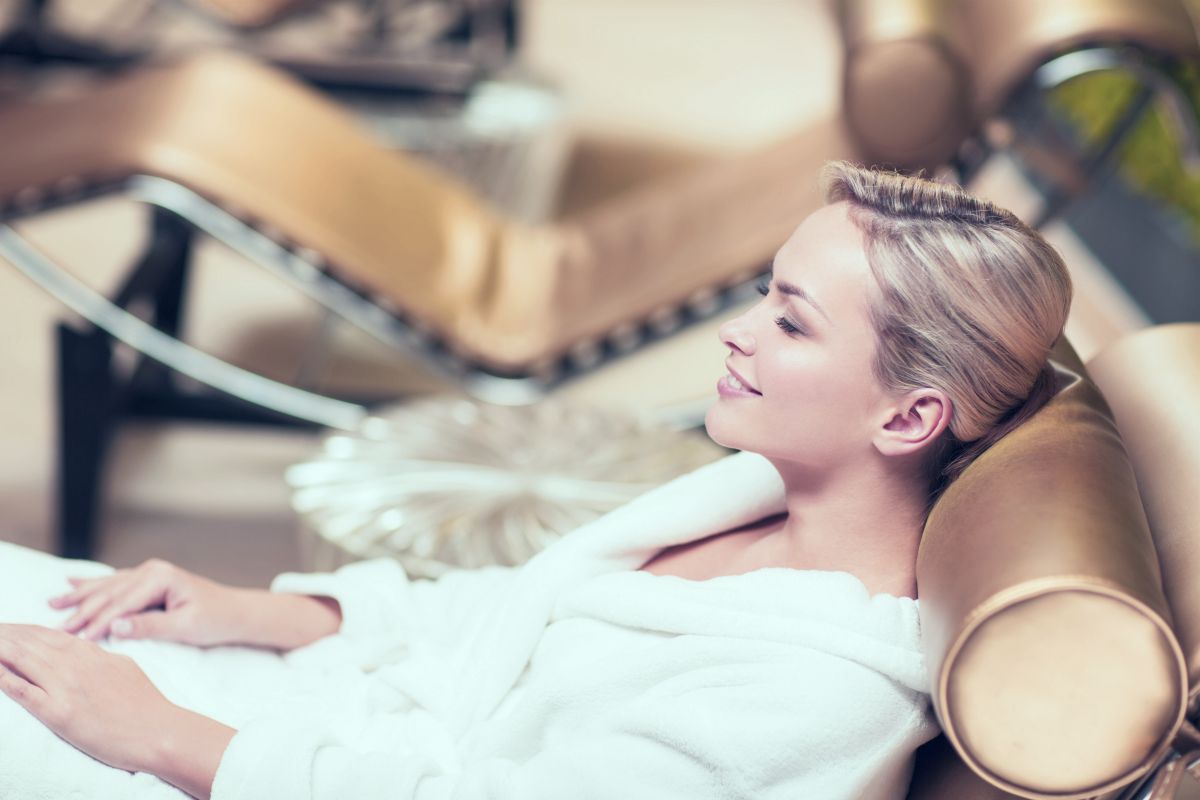 Microfleece offers a few advantages over other types of fabrics:
1. Super Soft and Comfortable
A lot of fashionistas have trouble deciding whether to prioritize style or comfortability.
For example, a tight dress might show off the right curves, but it also makes it hard for you to move around freely. The same goes for men who want to wear tight, body fit shirts.
With fleece fabric, you can have the best of both worlds! There are a lot of printed fleece options with great patterns and designs. Plus, they feel super soft, fluffy, and plush in texture, so they're cozy and comfortable.
2. Flexibility Isn't Compromised
This fabric is flexible, so it doesn't restrict movement, and you can stretch it as much as you want.
For maximum flexibility, you can use stretch fleece or performance fleece clothes. These are often used by athletes who want to train in both style and comfort.
Just make sure you wash and store them properly after every use. Otherwise, they might end up smelling sour.
3. Added Warmth and Comfort
Dressing up during the wintertime is quite a task. Wear too few layers of clothes, and you'll end up cold; layer on too many, and you'll feel hot.
Luckily, fleece fabric adds just the right amount of warmth during the cold weather. An extra layer of microfleece or sweatshirt fleece will keep you warm and cozy all the time.
4. Easy to Bring Around
Fleece fabric is lightweight, so it's easy to layer and travel with.
You can stuff it in your already full travel bag with ease. The space that one large jacket occupies is probably enough to fit around three to four fleece jackets.
Also, you can layer it on top of your clothes without feeling bulky or tight.
5. Doesn't Smell Bad
Microfleece is a breathable fabric, so natural odors don't build up over time. This makes it ideal for sweaty individuals who live in relatively warm areas.
If you want, you can even wear fleece jackets as a shirt. Even if you don't have an undershirt, you won't have to worry about smelling bad.

Of course, you should still make sure to wash both sides of whatever fleece garment you have properly. You might not smell bad, but bacteria still builds up if you refuse to clean your clothes.
6. No Pilling
Say goodbye to small balls of lint found on sweaters and jackets! These are small fuzzballs sweaters produce as they age or when you wash them.
Luckily, fleece is a very durable type of fabric, so it isn't prone to pilling. Even the thick fleece sweaters with a coarse texture don't shed or pill.
7. No Sweat Stains
Apart from smelling bad, another problem sweaty people living in places where there is a warm climate deal with is pit stains.
These are marks and stains formed when sweat builds up in a certain area of the body. They often appear on the chest, armpits, and lumbar.
If you don't want to have pit stains anymore but still want to wear sweaters, opt for fleece fabric. They are moisture- and water-resistant, so it will help seal in moisture on the skin.
If you really don't want sweat marks to build up, wear dark-colored plaid fleece shirts and jackets. Stains and marks aren't as visible on darker colors.
8. Quick Drying
Tired of waiting 24 hours for your clothes to dry? Then switch to fleece fabric garments!
Their resistance to water and moisture doesn't just make them the perfect outerwear for sweaty people. Since this fabric repels moisture, it also dries quickly, so you can use it more often.
Tip: Use fleece fabric bathrobes, so you don't have to dry your robes for too long.
9. Vegan Option
Fleece fabric is a vegan, cruelty-free type of clothing. They're made of 100% synthetic material, so there was no harm done to animals in the production of these garments.
Note: Some brands do not use fully synthetic materials. Keep in mind that it may only be considered vegan garment if it's made from 100% polyester.
On top of these advantages, microfleece is also widely available, and it's affordable to boot. No wonder it's used in so many ways!
How Do You Wash and Dry Microfleece Items?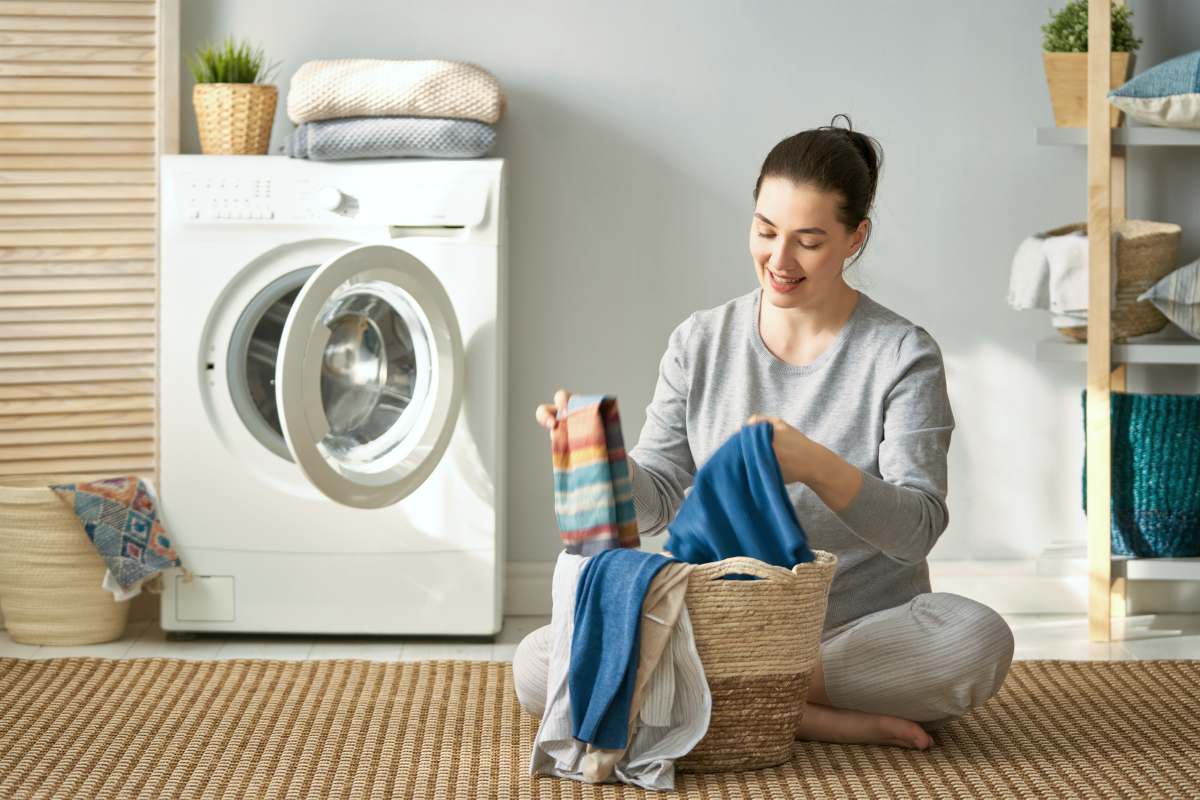 Just like any other fabric, it's important to know how to wash and dry microfleece items to ensure their longevity. Follow these simple washing instructions for microfleece:
Use a stain remover to pre-treat stains before putting the items in the washing machine.
Wash microfleece items separately from other clothes.
Turn microfleece clothing items inside out to help keep the fabric's colors from fading.
Use the appropriate amount of laundry detergent. Avoid using fabric softener, and do not use bleach.
Put the washing machine's cold water setting on low. Stronger settings may damage the fabric's fibers.
Microfleece is flammable and can't withstand a lot of heat so take extra care when drying it. Here's the recommended drying method for microfleece:
Air drying is the best method to dry microfleece. Since it's lightweight and breathable, it won't take too long to dry outdoors.
Use the gentle, tumble-dry option on the lowest heat setting on the dryer. After one cycle, remove the microfleece items right away and fold them.
Do not iron. The heat from an iron can melt the synthetic fibers of microfleece, and you may end up with unsightly burn stains.
Tip: If you intend on storing thicker microfleece items like bathrobes or microfleece sheets/blankets in a closet, you can keep it fresh by inserting a dryer sheet in one of the folds.
When Is It Best to Use Microfleece Items?
If your microfleece clothing item is for outdoor use, like a jacket or sportswear, then it's perfect for summertime use. For colder seasons, you can still use your microfleece clothing item because it's perfect for layering!
Since microfleece is thin, you can easily wear it under your clothes, or you can wear it as an outer layer, too. For instance, a French terry fleece jacket is warm and comfortable, but you can also use it during the warm weather since it's lightweight and breathable.
If the microfleece item was made for indoor use, like bathrobes or throw blankets, then you can actually use it year-round!
Who wouldn't want to envelop themselves in a comfortable microfleece hug while resting or relaxing all year long? Just imagine how wonderful your nap times would be with soft, plush blankets!

RELATED: Turkish Cotton vs Other Cotton
Where Can You Purchase Microfleece Robes?
Microfleece is soft, lightweight, breathable, and flexible—making it a great fabric for bathrobes. The best place to purchase your microfleece bathrobe is RobeMart.
RobeMart offers the best quality for the best prices! Apart from its other luxurious robe lines, RobeMart has a line of very soft microfleece bathrobes for both men and women.
Their luxurious bathrobes are made from durable 100% microfiber polyester inside and out. They also come in six rich colors:
White
Burgundy
Black
Grey
Purple
Navy
Each bathrobe has a double belt loop, so you can customize the position of the belt to suit your height. It also has two deep pockets in the front and hanger loops for easy storage!
Prices start at $29.99, but RobeMart offers discounts for five or more orders. They also offer free shipping for orders $150.00 and up within the contiguous United States.
Other Types of Fleece Fabric
Apart from microfiber fleece, here are some other types of  fleece fabric you might encounter at a local fabric store or shopping center:
1. Mid-Weight Fleece
Mid-weight fleece is any clothing made of 100- to 200-weight fleece fabric. This is ideal for health buffs who want to stay warm while working out in the cold weather.
If you're shopping for a robe made of mid-weight fleece, it's ideal to use at gym changing rooms, golf club lounges, pools, and other areas where you don't necessarily need heavy, plush outerwear.
2. Heavy-Weight Fleece
Stay warm and cozy no matter how harsh the weather gets with heavy-weight fleece. This fleece fabric is any clothing made of 300-weight fleece or heavier.
Heavy-weight fleece robes are perfect for everyday use during the winter. Just imagine how serene it'd be to sit by the fireplace while you're all snuggled up in your favorite heavy-weight fleece robe, right?
3. Textured Fleece
Textured fleece fabric is often used on garments such as shirts, sweaters, and coats. Its simple yet eye-catching details give off an exquisite, elegant vibe.
RobeMart offers plenty of options. Simply choose a design that perfectly expresses your style and personality and then flaunt it!
Tip: If fleece is not your thing, some alternatives you can try are floral robes. They're the perfect outerwear for pajama parties, intimate get-togethers, or stay-at-home date nights.
4. Stretch Fleece
As the name suggests, stretch fleece is a type of breathable fleece fabric that stretches along with your movement. This is often used for tight activewear, such as jackets and Dri-Fit shirts.
5. French Terry Fleece
The French terry fleece is an umbrella term for any thick, plush fleece fabric. This material is ideal for both male and female bathrobes because it absorbs extra moisture and provides the relaxing comfort you seek after a nice bath.
For a complete post-shower experience, make sure you use a fluffy towel as well. The combination of a fluffy robe and towel can make you feel as if two clouds are hugging you.
6. Printed Fleece
Printed fleece is basically any kind of fleece fabric with a print or design on it. You commonly spot these on sweaters and hoodies.
If you're looking for robes with beautiful designs you can show off at a pool party, then check out RobeMart's collection of waffle robes. Whether you're looking for a loud, extravagant design or a simple, elegant one, RobeMart has it!
7. Performance Fleece
Performance fleece is a specific kind of mid-weight fleece fabric used on activewear, such as shirts, sweaters, and hoodies. It's light and easy to move around in, but it still provides the warmth and comfort you need during the cold weather.
Microfleece is undoubtedly a very versatile fabric. While it makes excellent outdoor wear, it also makes the perfect bathrobe.
It's ideal for all kinds of events whether you need outdoor clothing to wear to a camping trip or a very soft, breathable garment to take a nap in. Who can resist its combination of functionality and comfort?
With just a few clicks, you can complete your wardrobe with this microfleece essential. So order yours today!
Do you have any microfleece clothing items in your wardrobe? What do you think of RobeMart's very soft microfleece bathrobes? Let us know in the comments section! 
Up Next:
Editor's Note: This post was originally published on June 18, 2019, and has been updated for quality and relevancy.