Are you planning to start your own cryotherapy spa? Learn everything you need to know about the business and what you can do to make it a hit with the customers!
RELATED: 7 Best Luxury Hotel-Quality Bathrobes That Won't Break The Bank
In this article:
What You Need to Start Your Own Cryotherapy Spa
What Is Cryotherapy?
Cryotherapy translates to cold therapy. It's a type of non-invasive treatment or procedure that involves exposing the body to extremely cold temperatures.
It's often used for medical therapy, but you can also use it for relaxation purposes. Other reasons why athletes and health buffs love cryotherapy is it helps to reduce swelling and inflammation, stimulate blood flow, speed up muscle recovery, regulate blood pressure, and promote overall wellness.
You can start by exposing just one part of the body, or you can entirely submerge yourself in a cryo chamber. Either way, the process you should choose entirely depends on what your goal is.
If you don't have a cryotherapy chamber, you can achieve the same results at home with an ice bath, ice massage, ice sprays, or ice compression therapy. Of course, if you plan to create your own cryotherapy spa, you'll need to invest in a few cryo chambers.
Cryotherapy Benefits
If you're going to open a cryotherapy spa, then you should fully understand the benefits of cryotherapy treatment so you'll know how to offer this service better for your customers to enjoy:
1. Reduces Inflammation
One of the main benefits of cryotherapy is it reduces inflammation. That's why some patients who have rheumatoid arthritis are advised to get cryotherapy sessions.
Even if you don't have an inflammatory disease, you can still use cryotherapy to reduce swelling in various parts of your body such as your limbs, knee, wrist, and other joints and muscles. It's a natural form of treatment that offers no side effects, unlike other supplements.
2. Helps Numb Nerve Irritation
Athletes who play contact sports know their nervous systems are at risk. Luckily, the same athletes use cryotherapy treatment to numb an irritated nerve.
Apart from removing short-term pain, it reduces the chances of developing long-term fatal diseases such as multiple sclerosis.
Tip: Serious central nervous system diseases can only be avoided through the help of a specialist. So as a cryotherapy spa owner, you shouldn't advise how they should approach nerve treatment unless you're a licensed medical professional yourself.
3. Soothe Skin Rashes and Allergies
The anti-inflammatory effects of cryotherapy can help in the reduction of various skin conditions. This includes everything from acne breakouts to the more complicated atopic dermatitis.
You can also use cryotherapy to naturally reverse the signs of aging and restore your youthful glow by getting rid of the lines and wrinkles on the body.

4. Improves Mood
Exposing the body to super cold temperatures has a relaxing effect that forces the system to release endorphins, which are hormones that stimulate positive emotions. In the long run, a study showed that cryotherapy spa can help in alleviating the symptoms of anxiety and depression.
5 Essentials Any Decent Cryotherapy Spa Needs to Have
1. Cryotherapy Chamber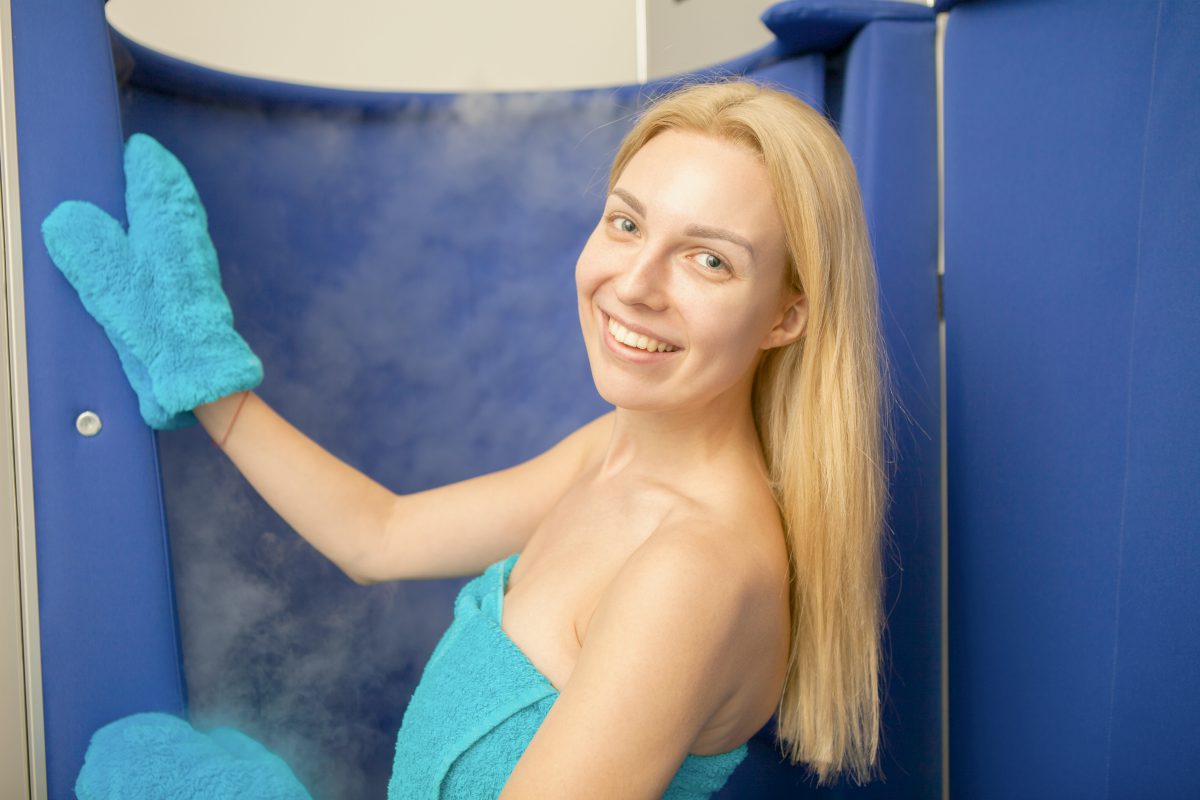 The first things you need to invest in are cryo chambers. These are modern machines that enclose the entire body from the neck down to the toes in a chamber where the temperature drops to 200 to 300 degrees Fahrenheit.
As compared to other forms of cryotherapy, this is much faster and more efficient in healing inflamed areas, improving muscle endurance for your workouts, and alleviating chronic or traumatic pain.
2. Male and Female Bathrobes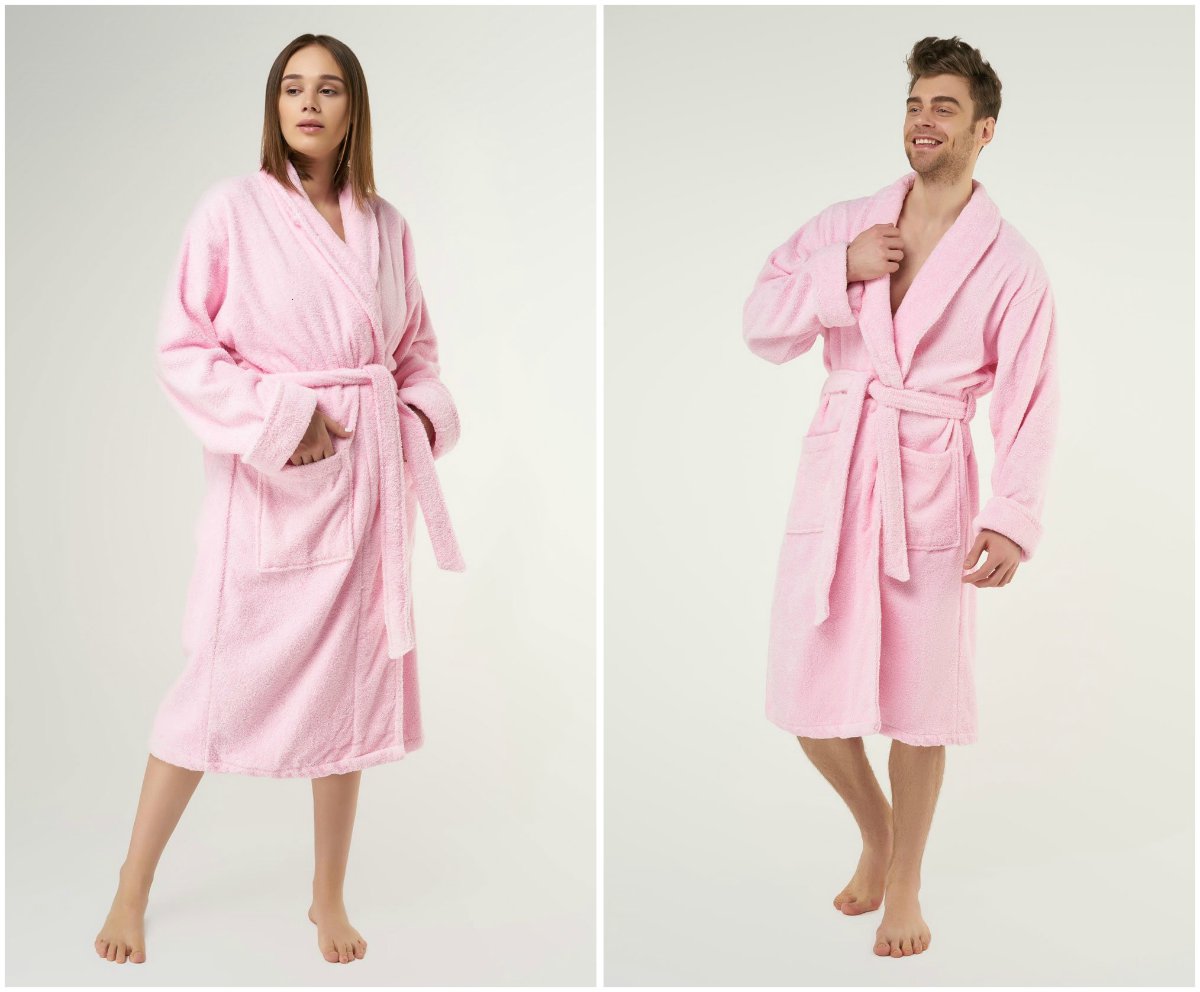 Establishments need to provide customers with comfortable bathrobes. Make sure to choose a cute yet conservative design that will represent your brand's color theme.
Also, customers will appreciate it if you used warm and cozy plush bathrobes. Let your customers enjoy the feeling of stepping out of the cryo chamber and enveloping themselves in the warmth of your soft, comfy bathrobe.
3. Cozy Slippers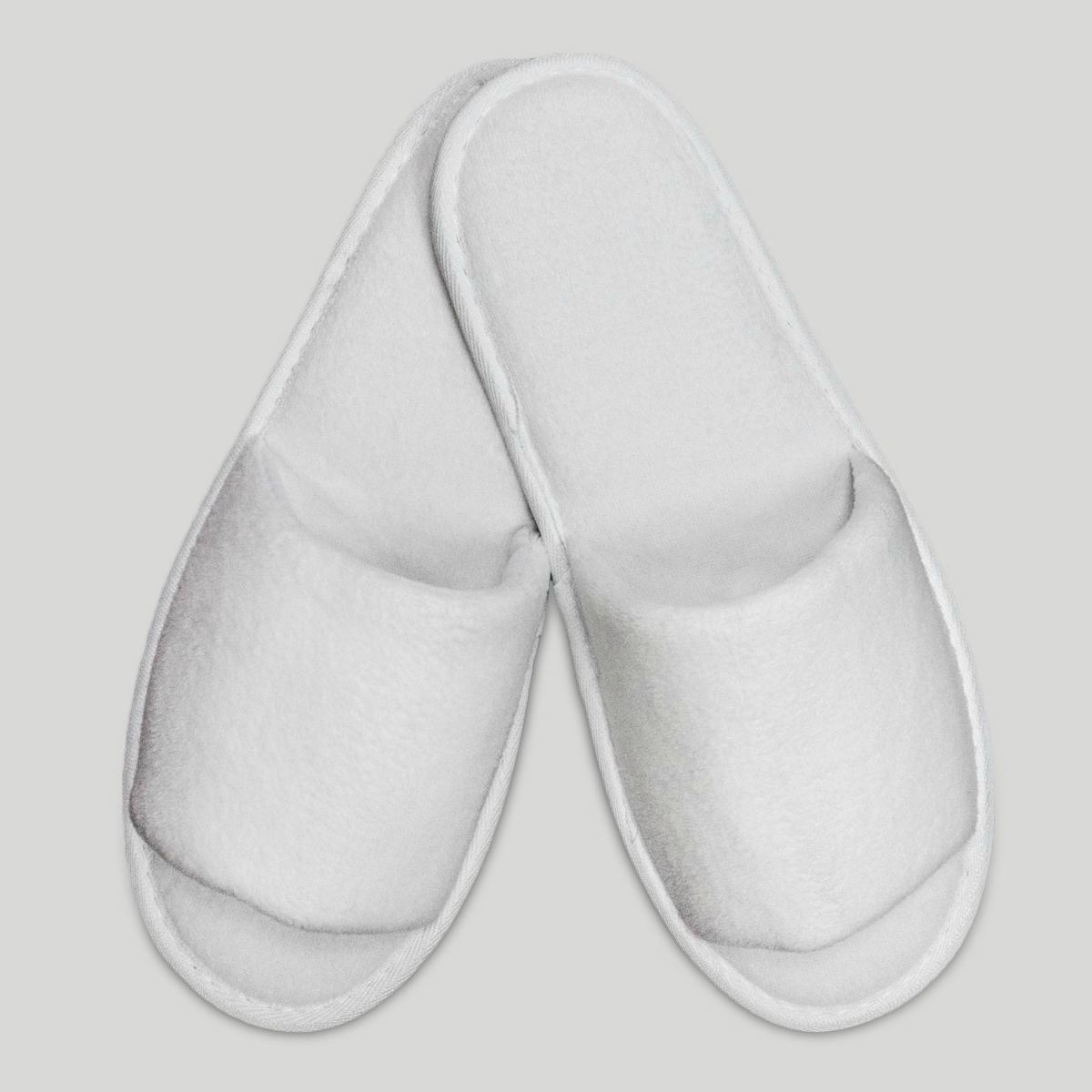 Cozy slippers are important for two reasons. Firstly, it keeps the floors clean and free of outside dirt. Secondly, it protects your customers' feet from the bacteria and contaminants on the floor.
Some good options to try are RobeMart's open-toe velour slippers. They're neat, comfortable, and cost less than $2!

Tip: For sanitary purposes, it might be best if each customer got their own pair of slippers. You can let them keep it after the treatment is done. It'll also make their overall experience a bit better.
4. Hand Towels
Make sure you provide your customers with hand towels. RobeMart's terry hand towels are made of 100% Turkish cotton, which is as soft as a cloud when you touch them.
5. Headbands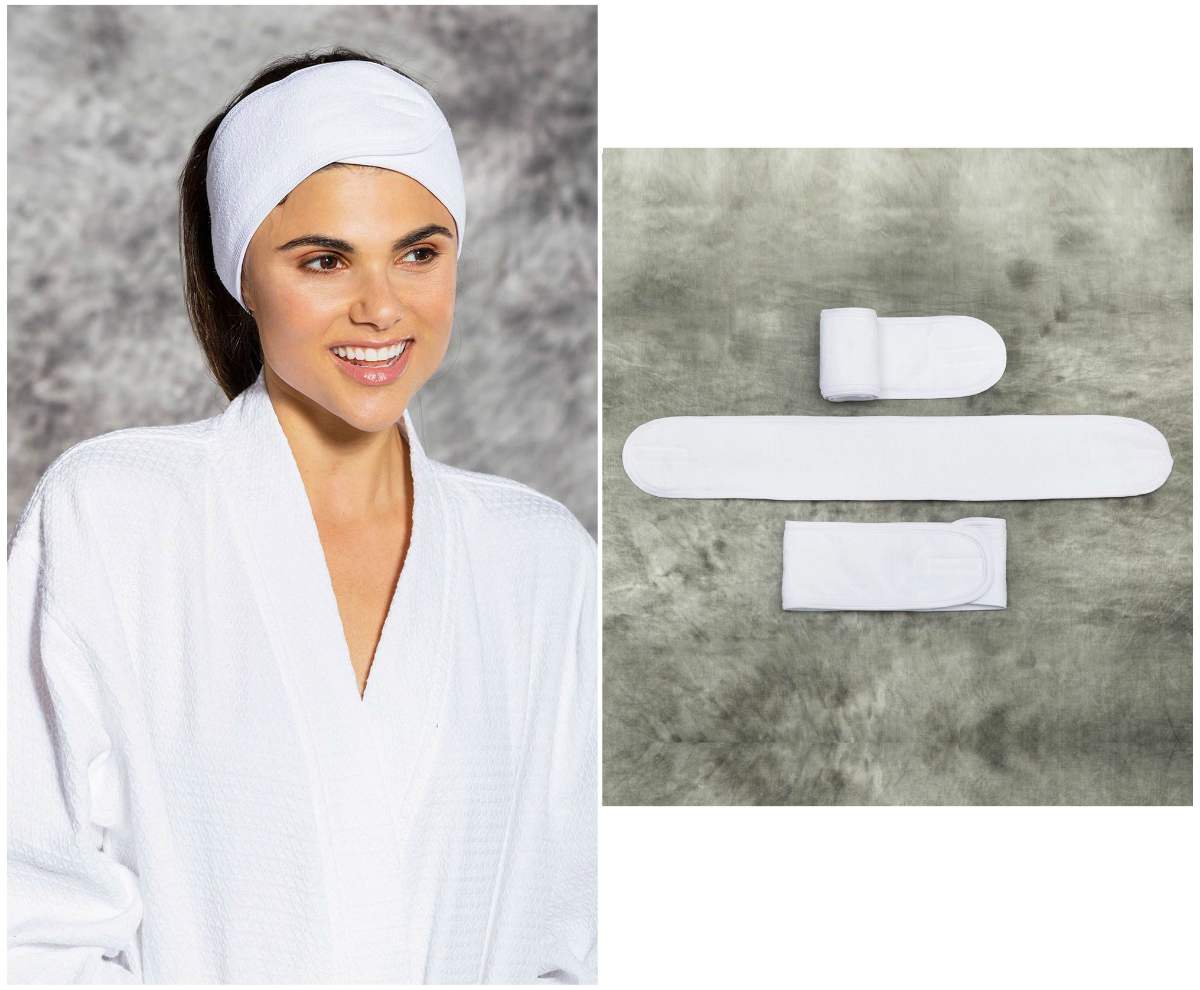 Headbands are important because they keep the hair out of the way while protecting the ears as well. Choose a one-size-fits-all brand and store a few of them for your long-haired customers.
RELATED: Towel Warmer: The Bath Accessory You Didn't Know You Needed
Choosing a Bathrobe
If you want your cryotherapy spa business to be a hit, you need to provide the right bathrobes to your customers. Using cheap, low-quality ones can ruin the overall experience.
Here are some important tips on choosing your cryotherapy spa bathrobes:
Consider the material used. Since you're running a spa, you'd probably want to go with something comfortable like cotton or plush microfleece. To add, it is also important to pick a high-quality material that's sturdy enough to withstand multiple washes.
Think of the design. Choose a design that matches the color palette of your business. Also, since you're running a cryotherapy spa, you might want to go with relaxing colors such as white, pink, and light blue.
Learn how to clean them. We cannot stress how important proper hygiene and sanitation is for the business. Know the proper way of cleaning and caring for your robes after your customers use them.
Replace the bathrobes once they're stained or show signs of irreparable damage.
These are basically everything you need to know about what a cryotherapy spa is. You can use your newfound knowledge to create your own business or a make-shift one at home for your personal use.
Whatever the case, just make sure you prioritize the sanitation and cleanliness of your facility. Clean your robes and towels regularly, maintain your cryo chambers properly, and ensure there are enough essentials to go around.
Are you thinking of setting up your own cryotherapy spa? Tell us your concerns in the comments section down below!
Up Next: