Most salons make the mistake of buying the wrong salon towels for their business. Check out this simple guideline on choosing the best towel for your salon and spa!
RELATED: 6 Tips To Find A Beach Towel That Will Last
In this article:
7 Things to Keep In Mind When Choosing the Best Salon Towels
1. Thread Quality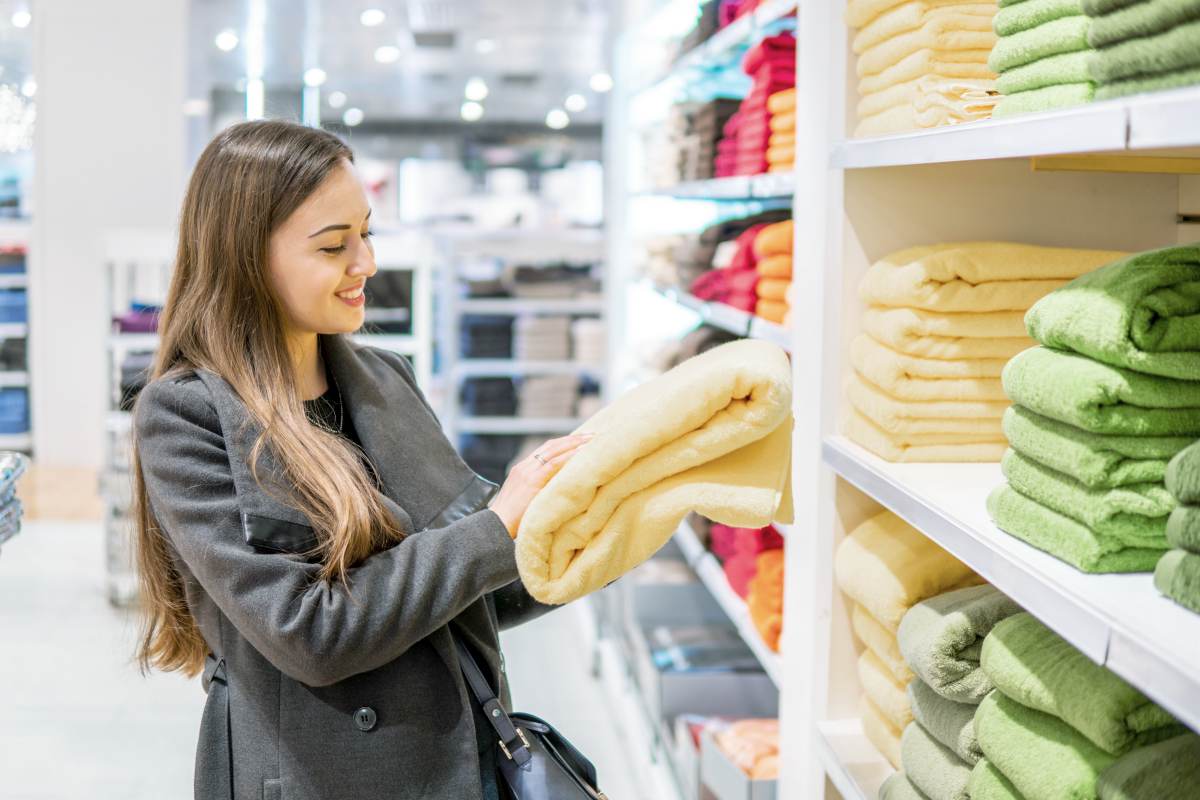 When it comes to your business requirements and essentials, quality is non-negotiable. Quality is an important consideration for salon towels since they are more prone to replacement due to frequent use.
Apart from multiple uses, salon towels are also exposed to harsh chemicals like bleach. This is why it is important to consider the thread quality of your salon towels.
When choosing the best salon towel, look for one that has excellent weave density and a minimum amount of lint. This will help ensure your salon towels are in good shape and won't wear out fast.
Low-quality towels not only thin out quickly but are highly susceptible to holes, too. Simply put, choose a towel with an outstanding thread quality, so you can use it for a long time.
2. Towel Construction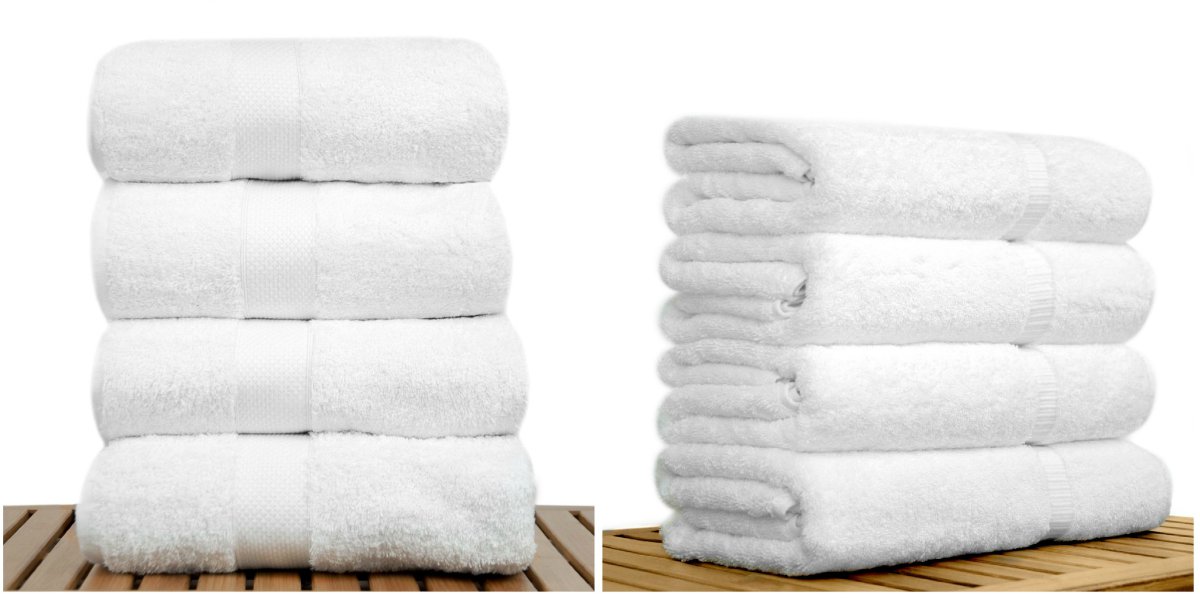 Many beauty suppliers will provide you with options to meet your towel requirements and budget. While having options is good, consider the value of a more expensive towel.
Pricier towels often boast of higher quality materials and better construction. Well-constructed salon and spa towels have double-stitched edges and advanced hemming.
This kind of construction makes towels more durable against the repeated washer and dryer cycles. If you're looking for well-constructed salon towels that won't break the bank, though, consider RobeMart's bath towels.
With its edges double-stitched for durability, RobeMart's towels are perfect for salon and spa use. They also feel softer with every wash.
3. Appropriate Size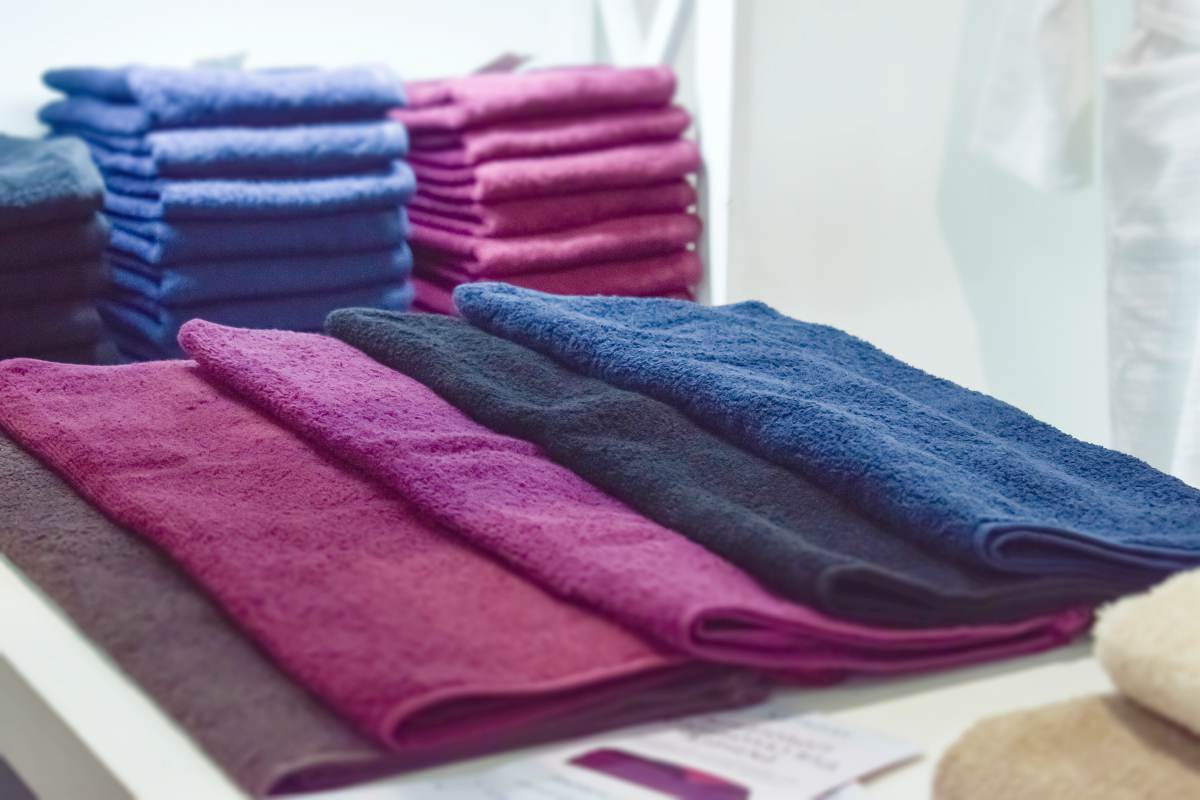 The size of your towels will vary by the stations in your salon. Hair and nail towels are usually smaller compared to spa towels.
It is important to keep in mind that the size of cotton-made towels shrinks considerably in the wash. After the first wash, cotton towels usually shrink by 10% in size.
Ideally, hair coloring towels should be at least 24 inches long. Considering the shrinkage, aim for hair coloring towels that are 27 to 28 inches in length.
Also, look for tightly woven towels unless you want your spa and salon towels to shrink beyond 2 to 2.5 inches. Bleach-proof towels also make an excellent option as they have a sustained thickness, making them last longer.
When it comes to bathrobes, size matters, too. Men's bathrobes ideally fall anywhere from mid-calf to ankle.

Women, on the other hand, have more length options. They can pick bathrobes with lengths ranging from mid-thigh to ankle.
4. Absorbency Power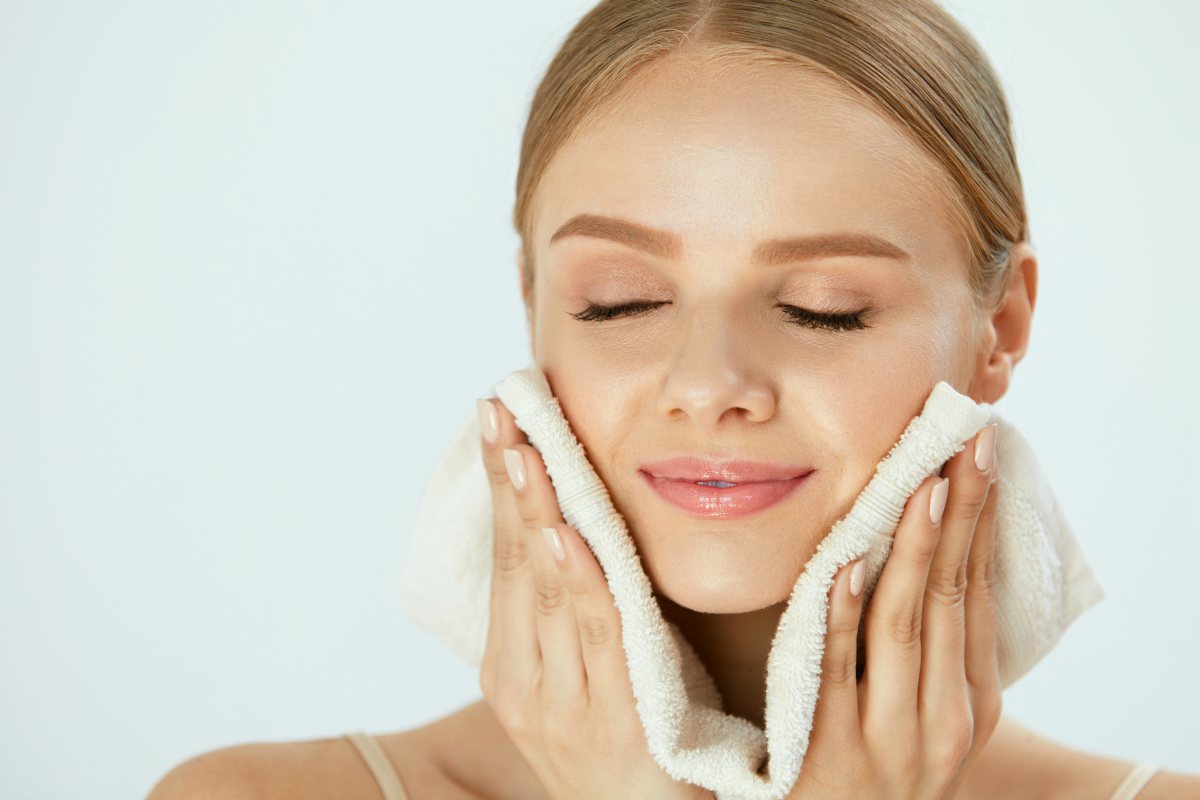 The loops of a towel also play a role in its absorbency power. Better-absorbing and more durable towels usually have more loops per square inch.
Meantime, more expensive, premium linens have thick, plentiful loops. They give you more bang for the buck, though, as they have superior absorbency and durability.
RELATED: Why Does Bathrobe And Towel Absorbency Matter?
5. Right Material
When buying salon towels, you also need to consider the material. Cotton towels are classified into two: pure cotton and cotton blends.
Pure cotton towels have better absorbency and durability than cotton blends. However, cotton blends are better in terms of maintaining their shape over a longer period.
Salon owners typically go for cotton towels but do beware of poorly manufactured ones. Some suppliers use recycled cotton that affects the absorbency power and lifespan of the towels.
If you want to cop ultra-absorbent, long-lasting, durable salon towels, consider going for microfiber. Compared to regular cotton towels, microfiber towels perform better and are also quick-drying and resistant to shrinkage.
Apart from boasting superior softness, microfiber towels are also chemical and stain-resistant. Plus, you can use them at different stations in your salon.
Robes vary in material, too. You can choose from a wide range of materials including Turkish cotton, satin, cotton waffle weave, and silk robes.

If you want to keep your customers warm during chilly days, consider fleece or micro plush fabrics. Lightweight options like satin and waffle-knit bathrobes, meantime, make an ideal choice during humid seasons.
If you're uncertain which spa robe to get, you can refer to RobeMart's wide array of bathrobe options. Whether you prefer a microfleece, Turkish cotton or waffle-knit robe, there's a perfect product for you!
6. Color-Safe Linen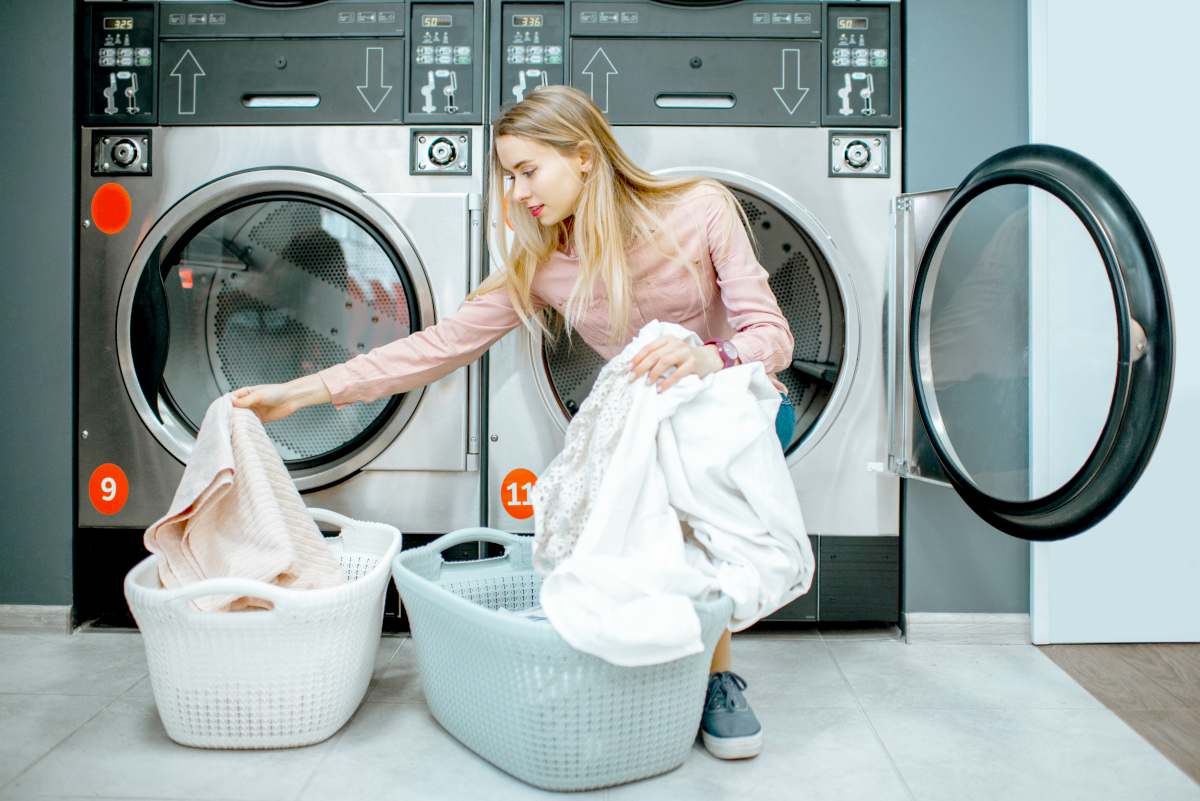 Stained or faded towels are a major turnoff for customers. Luckily, you can avoid this by following the care instructions that usually go with the towels.
Some towels are harder to maintain than others, though, so you may want to consider color-safe linens. Ideally, these linens should not fade nor lose their vibrancy after being washed in hot water and bleach.
If you want to know whether your salon towels are bleach-safe, you can perform a quick bleachability test. Mix two teaspoons of bleach in a ¼ cup water, then apply a small drop to a hidden area.
Blot your towel dry after a minute and see if there are any changes in color. If nothing significant happens, it means you can bleach the towel safely.
To ensure your towels are getting the best clean, sort it by white, light, and dark. Adjust the cycle and temperature based on the type of towels you will wash to get the best results.
7. Resistance to Bleach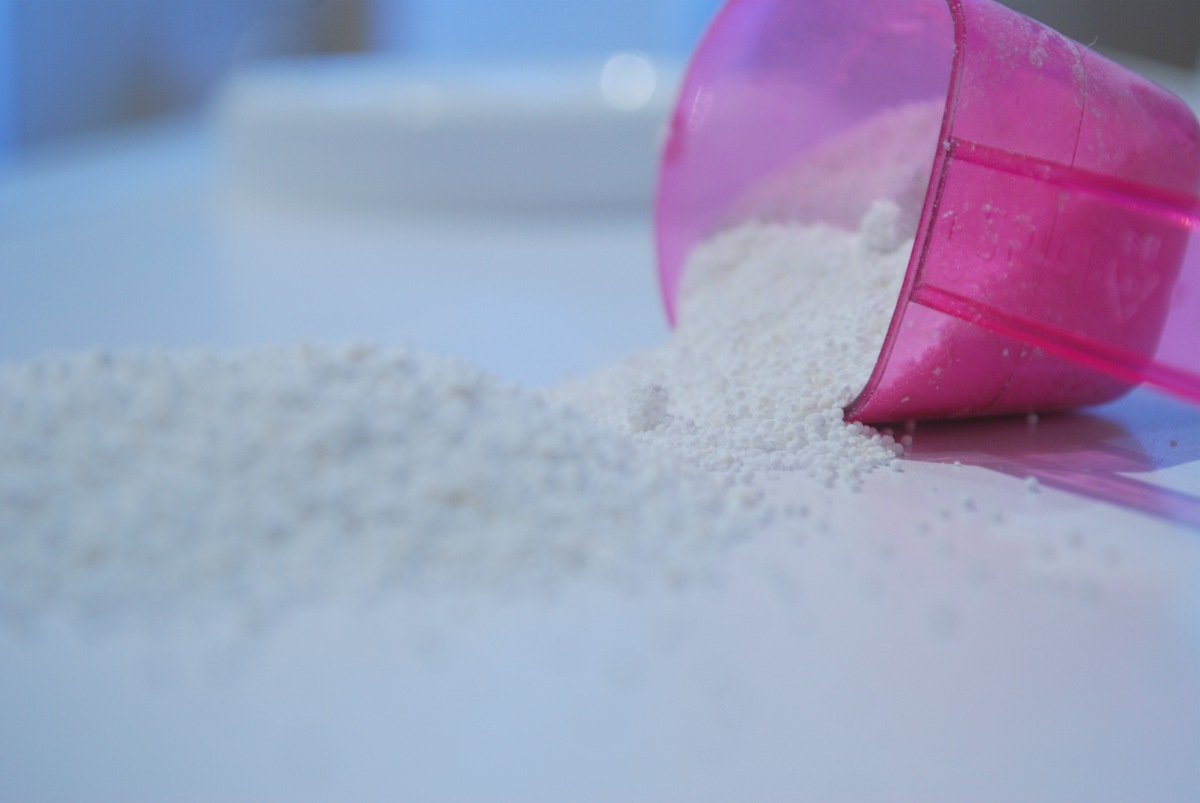 Harsh chemicals are inevitable in the salon business so consider buying bleach-resistant towels as well. Look for wholesale salon towels made of materials resistant to harsh chemicals like bleach, dye, peroxide, chlorine, acetone, and other harsh salon compounds.
These chemicals not only weaken linen fibers but also shorten the towels' lifespan. Remember, though, that while resistance to harsh chemicals is important, your towels still need to be super soft and comfy.
Just like in any purchase decision, you need to have certain guidelines to make sure you are getting your money's worth. As a rule of thumb, think about what will make your customers happy even if it means spending a little more.
Remember that your business is an investment. If you provide your customers with quality service, they will remain loyal and even spread the word about their experience.
Have you found the best spa towels and robes? How did you know they will give you value for your money? Let us know in the comments section below!
UP NEXT: