Add these girls night in ideas and essential spa accessories to your shopping list, gather your A-list gal pals, and get ready for some pampering!
RELATED: Bachelorette Party Ideas for a Weekend of Wellness
In this article:
What You Need for a Girls Night In
Click here to jump to the infographic
Ingredients for a Girls Night In
1. Set the Mood
Relaxing music playlist
Aromatherapy lamp
Essential oils
Candles
Hot towels
2. Care from Head to Toe
Nail polish
Hand cream
Mani-pedi kit
Foot scrub
Foot soaking tub
Epsom salts and Himalayan sea salt
Bubble bath
3. What You Need to Glow
Face mask
Moisturizer
Eye cream
Facial cleanser
Face scrub
Facial toner
Terry-cloth headband
4. Snacks and Entertainment
Feel-good comedies and rom-coms
Chocolate
Popcorn
Pro-tip: Include healthy snacks as well, like a fresh fruit platter, and refreshing smoothies (try watermelon and cucumber with mint and crushed ice).
5. Loungewear
100% Turkish cotton robe
Matching PJ set or nightgown
Slippers in a complementary color
Pro Tip: If you're celebrating an upcoming wedding or other big events, get matching satin robes with embroidered initials to make the evening extra special.
Directions for a Girls Night In Spa Therapy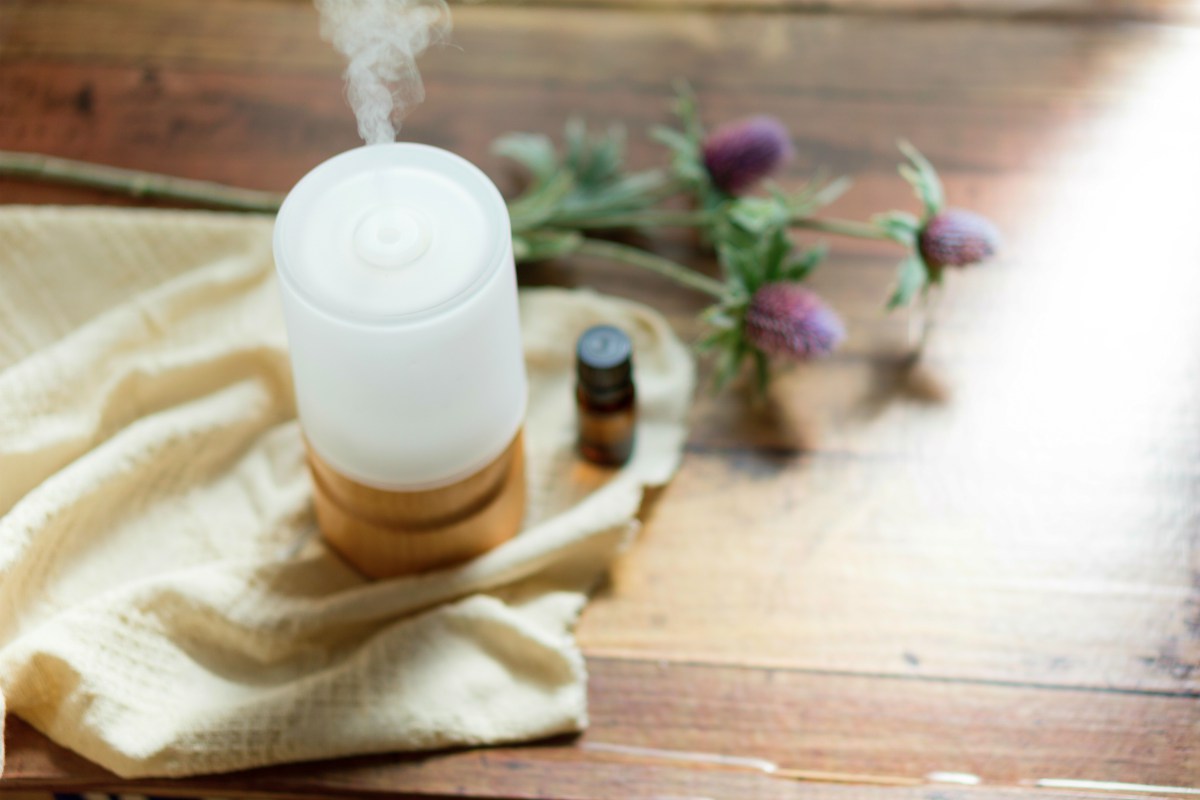 1. Set the mood with candles and music.
2. Wash your face with an appropriate cleanser for your skin type.
3. Gently exfoliate with a facial scrub, and then mist your face with toner.
4. Run the hot water to create steam in the bathroom, which will open pores and help detox the skin.
5. Place a hot towel around your neck and apply a facial mask. Leave it on for 10 minutes or until it dries. Rinse off.
6. Apply moisturizer and eye cream.
Pro Tip: When applying eye cream, gently dot underneath the eyes instead of rubbing it in. This gentler motion helps protect this delicate area of the face.
7. Head to the lounge area for a mani/pedi.
8. Soak your feet in a small tub of warm water. Add Epsom salt and Himalayan sea salt, plus a few drops of bubble bath.
9. After your feet are soft and clean (about 10 minutes), dry them off with a towel.
10. Apply a cleansing scrub, paying close attention to dry areas like the heels.
11. Wash off the scrub and dry thoroughly.
12. Using your mani/pedi kit, prepare your toes by clipping the nails and filing down rough edges. Rinse off excess nail residue with soap and water.
13. Apply nail polish as directed.

14. Once the nail polish has thoroughly dried, repeat directions 8–13 for the manicure.
Pro Tip:
Before you apply polish, keep your toes separated with small pieces of rolled-up toilet paper weaved in between each toe, or invest in a foam toe separator
Use quick-drying nail polish to speed up drying and avoid any smudges.
15. After your nails dry, apply moisturizer to your hands and feet.
16. Put on your favorite movie or TV show, break out the food and drinks, and indulge in some R&R with the girls.
Pro Tip: Make the theme more Zen with a few energy-cleansing essentials:
Large healing crystals placed around the room, like amethyst and quartz.
Aromatherapy spray with Palo Santo and sage essential oils.
RELATED: The Best Underrated Bachelorette Getaways in the Fall
Why You Need a Girls Night In
Just like your usual girls night out, there are also many health benefits to a girls night in. Letting yourself enjoy the company of your girlfriends while chilling out and relaxing indoors is a welcome change of pace from frequently hitting the mall or the clubs.
Here are the benefits you and the girls can take advantage of from holding a girls night in:
1. Lets You Loosen Up
Loosening up at a girls night means taking a break from your tight schedule and busy work and just doing your thing—without the pressure of having to dress up and interact with strangers.
A girls night in wakes up your inner kid, allowing you to do what you want with people you're already comfortable with, without worrying about what others may be thinking of you. It's a break from the stresses of work.
2. Allows Personal Face Time
With today's technology, we can always reach out to our best friends online through social media, calls, and texts. But, it's often at the expense of talking to each other face-to-face.
A girls night in allows you to spend quality time with your best girls IRL. No emoji can beat a good laugh or a tight hug from your girlfriends, especially if you've been feeling down.
3. Reminds You That You Need Other People in Your Life, Too, Aside from a Significant Other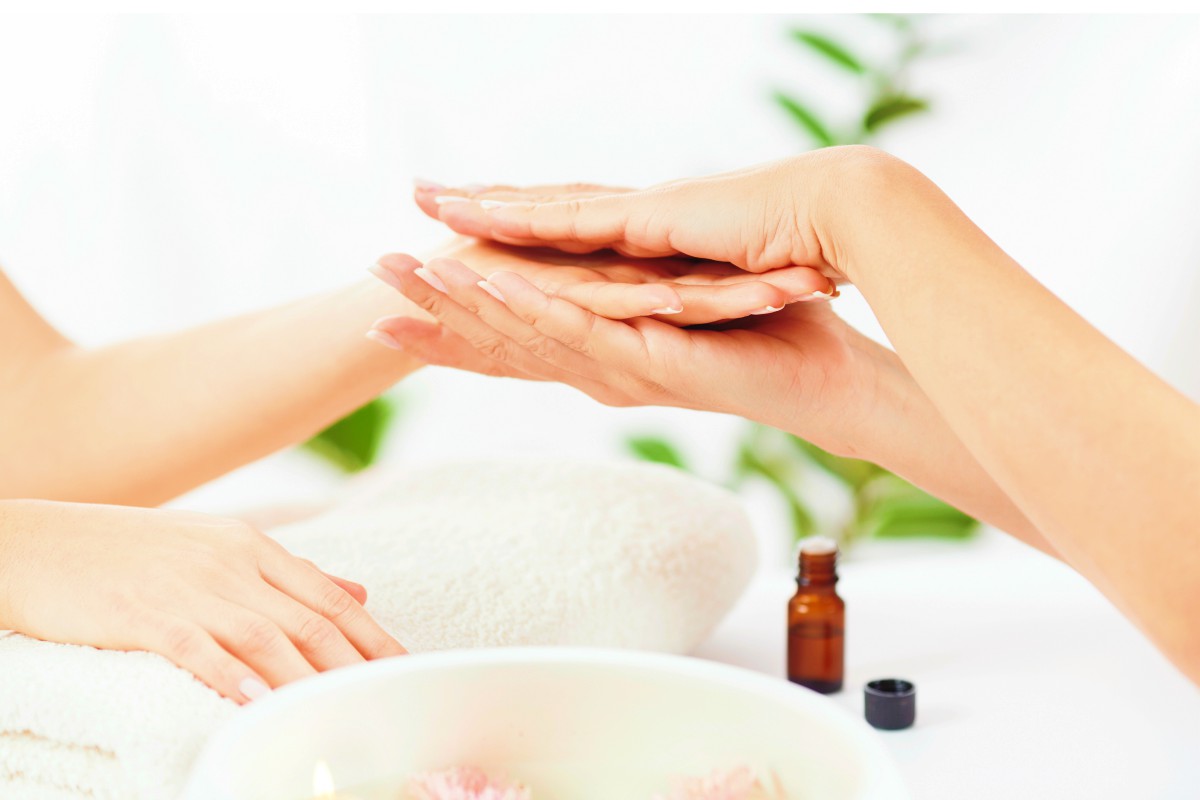 This is an important reminder to women who are about to get married Before the big day, it's always essential to remind yourself that you should never let go of healthy relationships, social bonds, and friendships with your kindred spirits.
A healthy romantic relationship also requires a good balance of time spent with other people around you. It's also fun doing crazy things with the people closest to you, even if "crazy" just means trying a funky face mask or a new bottle of wine at your home spa.
4. Your Girls Keep You True to Yourself
The people who know and understand you most, aside from your family, are your close friends.
Your best gal pals keep you grounded because they accept and love you for who you are. You won't worry about holding back what you truly feel around your girls, and that honesty is refreshing.

5. Strengthens Your Bond Even More
Having a girls night in from time to time grounds and strengthens your bond t This special night allows you to have a deeper conversation with your girlfriends.
That free-flowing conversation lets you share your life stories and learn from others' experiences as well. With just a simple conversation, you are effortlessly e reinforcing that special bond you and the girls alone have.
All that chatting is sure to make you hungry and thirsty, so make sure you have healthy snack platters and fruit smoothies on hand.
Some Unique and Fun Girls Night In Ideas to Try
Although we have already presented the perfect recipe for a girls night in, you can also try these other ideas or tips that might be more up your alley:
1. Girls Night In Games
Getting a little competitive on a special night with the girls is just as fun as it sounds. If you are surrounded by smart gals, you can always play trivia games mixed with some enjoyable twists.
You can try traditional party games like charades, but with unique twists, like acting out scenarios only you and your girls would know about. You can also make trivia games around your friendship and memories you have of each other. Losers have to share a secret or do a fun dare!
Charades Definition: A word-guessing game that lets a single person act out each syllable of a word or phrase to let others guess the terms or phrase.
2. Cooking Contest
If you're with gals who love to hang out in the kitchen and cook, a cooking contest on a girls night in is a wonderful idea! But, to make it even more challenging, you can set a rule to only cook original recipes, or to only use a handful of selected ingredients.
You can rent a cozy place that can perfectly host this event and probably invite a few selected friends with a culinary background to judge the contest.
After deciding who's the best, all of you can share the food you prepared and have fun. Don't forget to bring champagne to toast the winner!
3. Craft Night
Hosting a craft night for your girls can also be enjoyable, especially if you are all the artistic type.
Candle making, jewelry-making, or painting are all excellent crafting ideas the girls can spend a fun night doing, with a glass of wine in hand.
Just make sure to plan ahead and secure all the materials you need to make this project happen.
With our recipe for a girls night in, you can treat yourself and your besties to a luxurious DIY spa treatment. But, don't limit yourself to this because you can always explore more ideas to make the girls' night more memorable.
Enjoy relaxing, renewing, and refreshing yourself while spending quality time with the girls you love most!
Have you tried a spa-like treatment with besties on a girls night in? How was your experience? Tell us in the comments section.
Up Next:
Editor's Note: This post was originally published on November 29, 2018, and has been updated for quality and relevancy.