Be the pool party master you're ought to be by following these 7 tips below. Keep reading to find out more.
RELATED: 9 Morning Routine Tips To Jumpstart Your Day
In this article:
7 Tips For A Memorable Pool Party For Moms With Kids
1. Set the Guestlist, Pick a Theme, and Conceptualize the Invitations
Make a list of the lucky invitees with the help of your little one/s. Depending on how many co-parents can lend a hand during the party, keep the guest list manageable—a bunch of hyped-up kiddos having the most summer fun they can will be a handful.
You can get a little crazy and follow or mix up themes—this can be a fun creative exercise for you and your kids. Their favorite movies or cartoons are usually a very good start.
Once you have settled the theme, conceptualize the invitations and decide how you want to send them out.
One of the best ways to send out party invitations today is through Facebook Private Events. It's quick and easy to create and it's pretty customizable.
If you want to go the traditional route you can always send the invitations out through the mail or hand them out personally.
2. Up Your Decoration Game
Decorations aren't necessarily a requirement for pool parties, but if you want to make a big splash in more ways than one, in-theme decor is the way to go. Balloons and inflatable pool toys are a good start, but you can still take your decorating game up a notch with add-ons like tiki torches or some glow sticks for the pool.
3. Make an Exciting Menu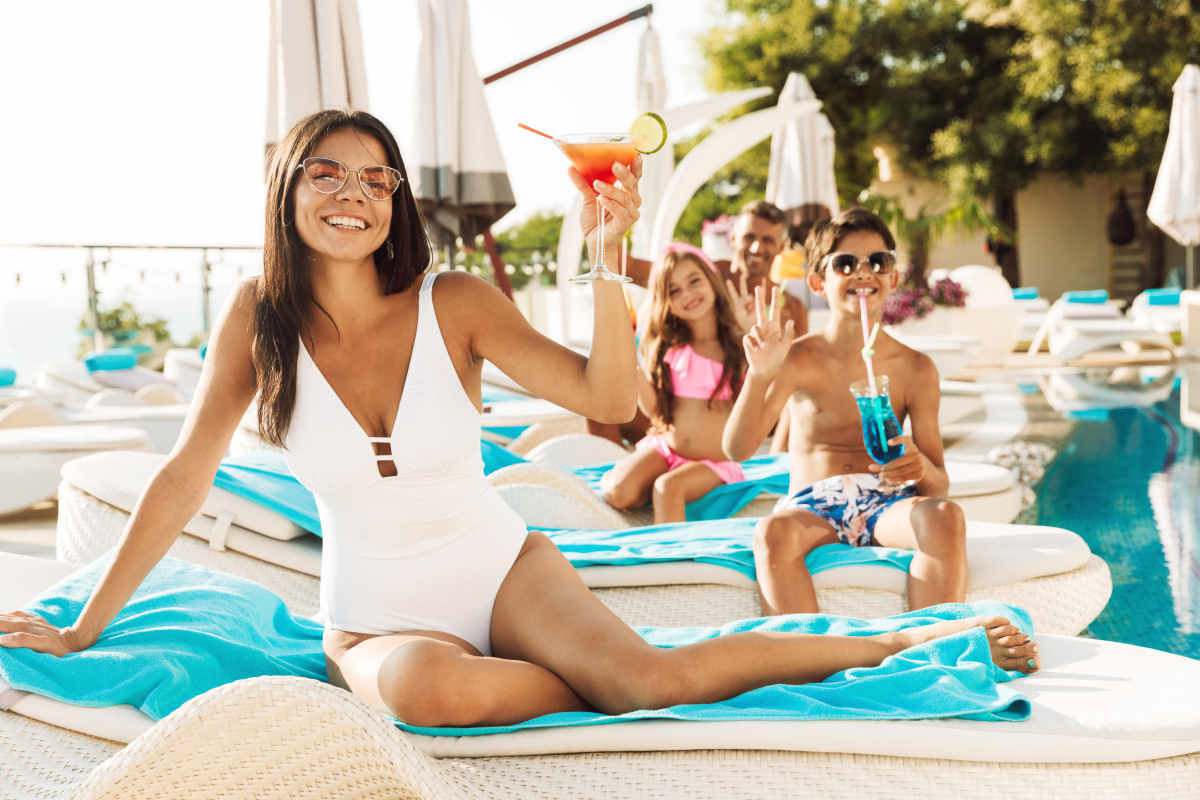 Keeping up with a flock of amped-up party kiddos calls for the channeling of the ingenious mommy/daddy chef in you. You've already made the theme and venue interesting, make a trifecta by serving your little guests with exciting snacks and treats.
We've listed a few recommendations and a couple of pool party food ideas below:
Stock Up On Refreshing Drinks
The kids will be spending many hours under the sun, so having a big enough stash of hydrating drinks is a must. Keeping things simple, you can fill a cooler some ice and bottled water and soda.
Having a lemonade or juice punch station is always a winner. The grown-ups, on the other hand, can go classic with cans of beer and cocktails.
A Balance of Healthy and Junk Food
Preparing food for kids, as many parents would attest, is quite tricky. To give them a blast without ultimately neglecting their health, it's best to serve a good balance of healthy and junk food.
Since everyone will be sweating under the sun, salty treats, for example, may help replenish electrolytes.
For those salty snacks, they'll love potato chips, pretzels, and corn chips, especially if partnered with healthy dips like hummus, salsa, and guacamole.
You'll also never go wrong with serving fresh fruits and the usual party foods like chips and dips. However, if you want to be the ultimate pool party host, you can create an amazing fruit salad.
4. Give Away Cool After-Party Mementos
Show your gratitude with style by giving away cool after-party mementos. How about personalized towels or bathrobes embroidered with each guest's name as party favors to make your 2019 summer pool party memorable?

If towels sound cool to you, make them more special and on-theme, by placing them in cone-shaped gift wrappers to make them look like ice cream cones or seashells.
If, on the other hand, you'd like to give way bathrobes instead, you can distribute them early in the party and have a game where the kids can bedazzle and personalize theirs. Have a mini crafts station with stickers, trinkets, and other summer-related accessories.
To make things more exciting, you can organize a mini summer fashion show for the kids at the end of the party, too.
Now that's just ingenious party hosting, isn't it?
Check out RobeMart's ultra soft towels here and kids bathrobes here.
5. Add Fun Pool and Water Activities
Your itinerary doesn't have to be just swimming for the whole day. After all, there's more to a pool than just simply splashing and swimming laps.
Liven up the afternoon with pool party games and other water activities. Surprise your guests with any of these fun and exciting ideas.
Water Balloon Piñata
Water-filled piñatas sound more fitting for the summer, don't they? Simply hang water balloons in a tree or play structure and let the kids take turns in hitting them with a paper tube or plastic bat.
Squirt Gun Cup Races
The heat's up and so will the competition be with this fun obstacle course. The kids will have fun using squirt guns to move cups across the pool.
Pool Master Toss 'N Splash

This is a fun activity for kids not yet ready for the deep end of the pool. The game requires them to toss a ball into an inflatable target and hit holes with the highest point value.
The Lost Bottle
Have the kids team up and race to find a water-filled clear bottle under the pool. This unique scavenger hunt is best for older, more experienced swimmers, as it's harder than it looks!
Floating Ring Toss (Spongeball)
Make a DIY spongeball and add a couple of upside down Frisbees with scores on the pool to play this floating ring toss game.
RELATED: How To Wash And Store Your Robe
6. Set Up a Pool Party Essentials Station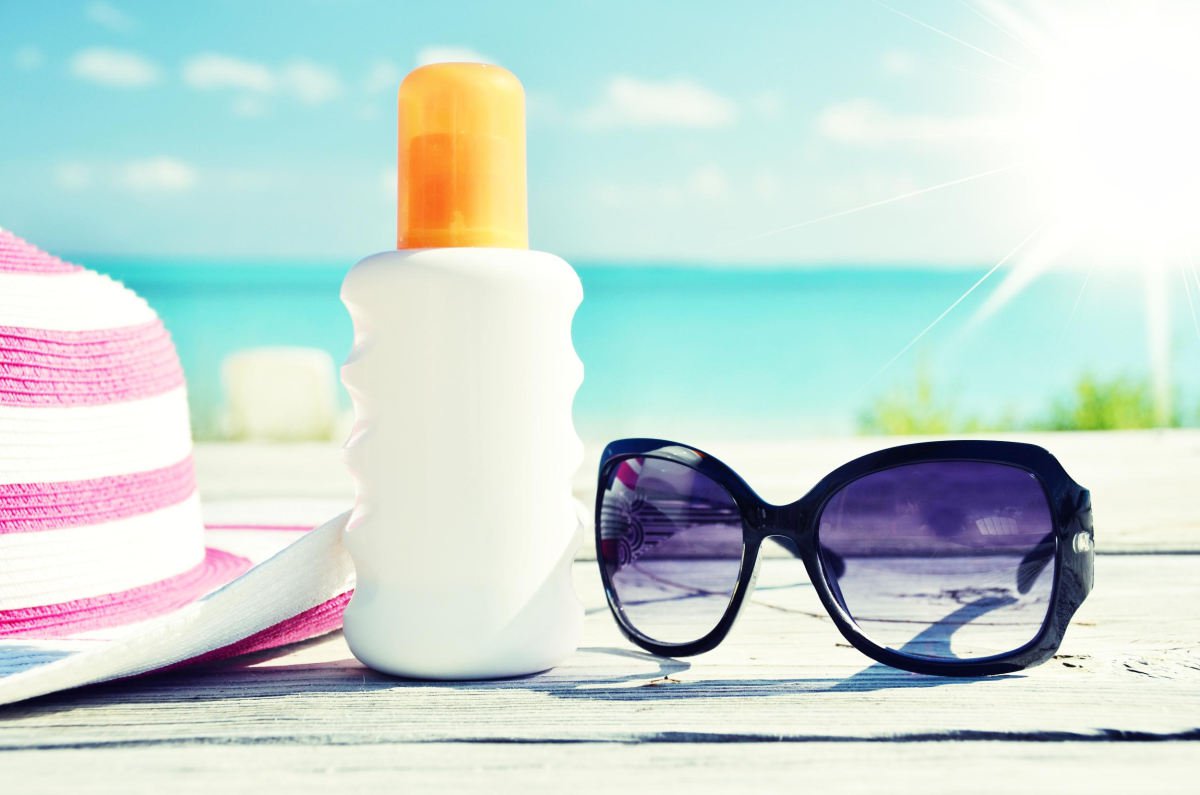 While some guests will bring their own pool party essentials, some might forget to bring their own sunscreen, towels, or slippers.
Since the kids will be going in and out of the pool, their towels will most likely be totally soaked after a few hours. It's a great idea to provide some extra towels, because it's no fun drying yourself with damp towels, and they can be a breeding ground for bacteria. You don't want your party to be Ground Zero for a bacterial infection!
Additionally, skin care experts also recommend reapplying sunscreen every two hours since all the sweating and swimming will wash the sunscreen off.
Set up a small table with a few different kinds of sunscreen, rolled-up towels, slippers, and goggles. For the best protection, choose products with SPF 25 or higher.
Your party guests will love you for setting up such a station, and you'll cement your status as the hostess with the mostest.
7. Be on the Watch or Hire a Lifeguard
Never leave the kids unattended during the party. Since you will inevitably go into the house from time to time, it's best to ask for help from some friends or other parents.
You may also hire a local lifeguard to watch over the kids. Many local lifeguards are actually high school or college students who'd love to earn some extra bucks.
Pool parties are one of the best ways to enjoy the summer sun. While we've listed a few helpful ideas above, the possibilities are actually limitless—you can go big and crazy.
Do you have any pool party tips you might want to share? Let us know in the comments section below!
Up Next: