Looking to personalize your robes and towels? Custom embroidery has a clear edge over other types of printing methods, especially when it comes to your bath linen. Keep reading for a closer look at some of the benefits of embroidery.
RELATED: 9 Tips Before Washing A Terry Cloth Robe
In this article:
Custom Embroidery Advantages You Should Know
What is Custom Embroidery?
It is a popular method of ornamenting or personalizing fabric, from clothing and linens to bath towels and robes. A special design or monogram is stitched into the fabric with polyester thread, either by machine or by hand. Other ornamental details, like beads and other textiles, may be used to embellish the embroidered design.
Embroidery custom designs can be woven onto any type of fabric. It is especially recommended to opt for custom embroidery for towels and robes, which are fabrics that typically do not hold screen printing (another method of customizing fabric) well.
1. Embroidery Looks More Professional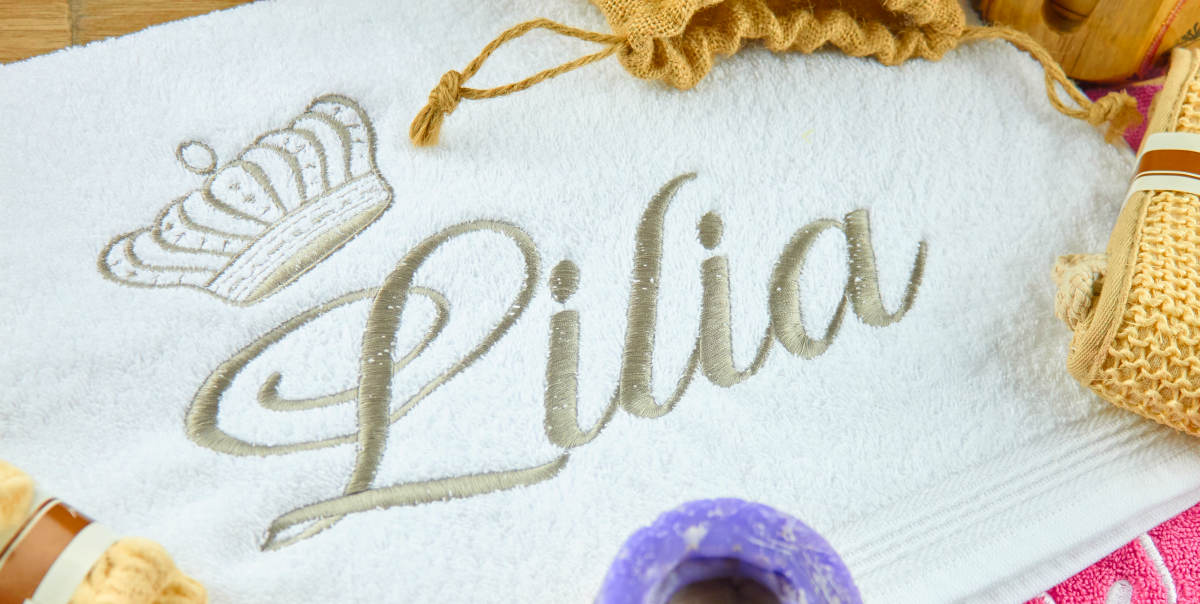 So, why should you choose embroidery instead of screen printing for your next customization job? First, custom embroidery gives your final product a more professional appearance.
It looks like you put more time and effort into the overall design. This creates better branding for your company or a more premium gift for your recipient. The stitched finish gives the product a more elegant look compared to other printing methods.
2. Custom Embroidery Lasts Longer Than Screen Printing
Compared to screen printing, embroidery may deliver similar results, but the processes are very different.
Screen printing uses a mesh screen and textile paints to apply an image on the fabric. In this process, the printer places the screen on top of the fabric and then applies the inked image on top.
A squeegee pushes the ink through the screen and onto the fabric. Typically, this happens in a machine, not by hand, especially for large-scale orders.

With this process, large images are easily applied to shirts, jackets, and other apparel. However, it does not work well for towels and robes, because the printing wears off over time due to the constant wear and tear your bath linens endure. Repeated washing will cause the design to fade or crack.
On the other hand, embroidery sews designs directly onto fabric using thread. This creates a professional, finished look that does not fade or crack with repeated washing. You can wash and dry the robe or towel as you normally would, without fear of damaging the design.
Also, you can wash embroidered products in warm or hot water, while screen-printed products typically don't do well. This benefit helps with custom robes and towels, which require frequent washing at high temperatures.
RELATED: Use This Guide Next Time You Buy Bath Towels
3. Embroidery Gives a Greater Room for Creativity
Embroidery also offers a greater variety when it comes to design options, because it does not have to adhere to the fabric you are using. Instead, embroidery sews the design into place.
It is possible on almost any type of fabric, which is not true for screen printing. This keeps the branding of promotional items with custom logo designs consistent.
If you want to customize a variety of items with matching designs to hand out for branding needs, you want custom logo embroidery. Also, embroidery allows the use of any color of the rainbow for the final design.

4. Custom Embroidery Has Many Uses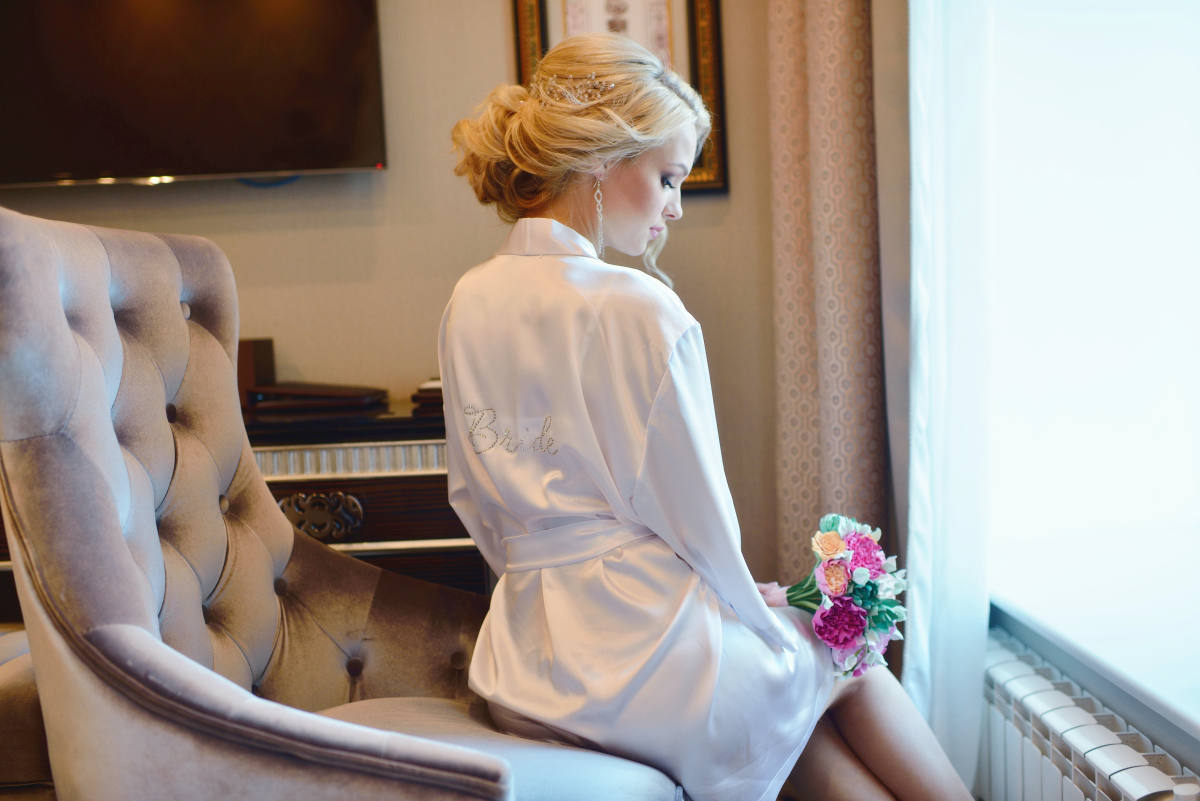 Embroidered products are versatile enough for use in a wide range of products and projects. Companies often use custom embroidery on towels to match other promotional items used as gifts or incentives at trade shows and fairs.
Custom embroidery on a robe creates a personalized gift that shows you care. Embroidered towel designs can also give a bathroom or kitchen a personalized touch.
Spas use embroidered robe designs for branding purposes as they pamper clients.
Find Custom Embroidery on Robe and Towel Designs at RobeMart
If you've been searching for "custom embroidery near me" and are looking for an embroidered robe, RobeMart is ready to help. With a wide range of sizes, colors, fabrics, and lengths, RobeMart can customize an embroidered robe for your needs.
Whether you're looking to use custom embroidered robes for yourself or hand them out as presents to family or corporate giveaways, these robes are luxurious, comfortable, and attractive. Reach out to RobeMart today to start creating your custom robe.
It's clear from the mentioned advantages that embroidery is the most beneficial over screen printing for towels and robes. Embroidered designs last longer and do not easily get damaged in washing. You'll definitely get more mileage out of your robe, whether you're just using it at home or gifting it to someone special.
What other custom embroidery advantages can you share with us? Leave them in the comments section below!
Up Next: