To get the best set of bride and bridesmaid robes for your big day, here are some useful tips to remember to make sure you and the girls will look and feel your best.
RELATED: Why Everybody Needs a Hotel Robe
In this article:
Smart Tips in Choosing the Bride and Bridesmaid Robes
1. Select a Style That Suits Your Personality or Theme
In choosing the style for your bride and bridesmaid robes, you may encounter these basic ones: spa, wrap, and kimono robes.
Spa robes are usually the champions in wedding parties primarily because of their looser, more comfortable fit. These robes are typically made of cotton, and the size commonly fits all.
Wrap robes are more tailored than spa robes. They are often made of a thinner and lighter material, like polyester.
An important thing to remember with wrap robes though, is to be mindful of ones made of acetate and rayon, as they may need dry cleaning and may wrinkle easily — not ideal when you're aiming for Instagram-worthy pre-wedding prep photos
Kimono robes are the happy medium between wrap and spa robes. They usually fall above the knee, and their loose sleeves drop a few inches below the elbow.
All these styles have their merits, so it really boils down in what you know you and your girls will feel comfortable and confident in.
2. Consider Your Budget and the Robes' Cost
You can't forget this essential factor in choosing the bride and bridesmaid robes, right? Wedding budgets are serious stuff!
You can spend as little as $25 for each robe, or as much as $200. Just remember though a high price tag does not always assure a high-quality robe.
If you decide to shop online, you can always check for discounted offers, or buy in bulk to save money without compromising quality.
3. Choose a Color the Bridesmaids Can Wear Not Just on the Wedding Day
It's always been the tradition to match the color of the bride and bridesmaid robes to the wedding's motif, but it's more practical to choose a color the girls can wear for years, beyond the wedding day. Of course, the color should also look good in pictures, too.
You can even have different, complementary colors for the bride, bridesmaids, maid of honor, and other special members of the entourage. The option primarily depends on which you see fit for the big day.
Tip: Whatever color you choose for your wedding party, make sure to set aside a distinct color for yourself! This will help distinguish you from the other girls in the photo.
4. Check the Length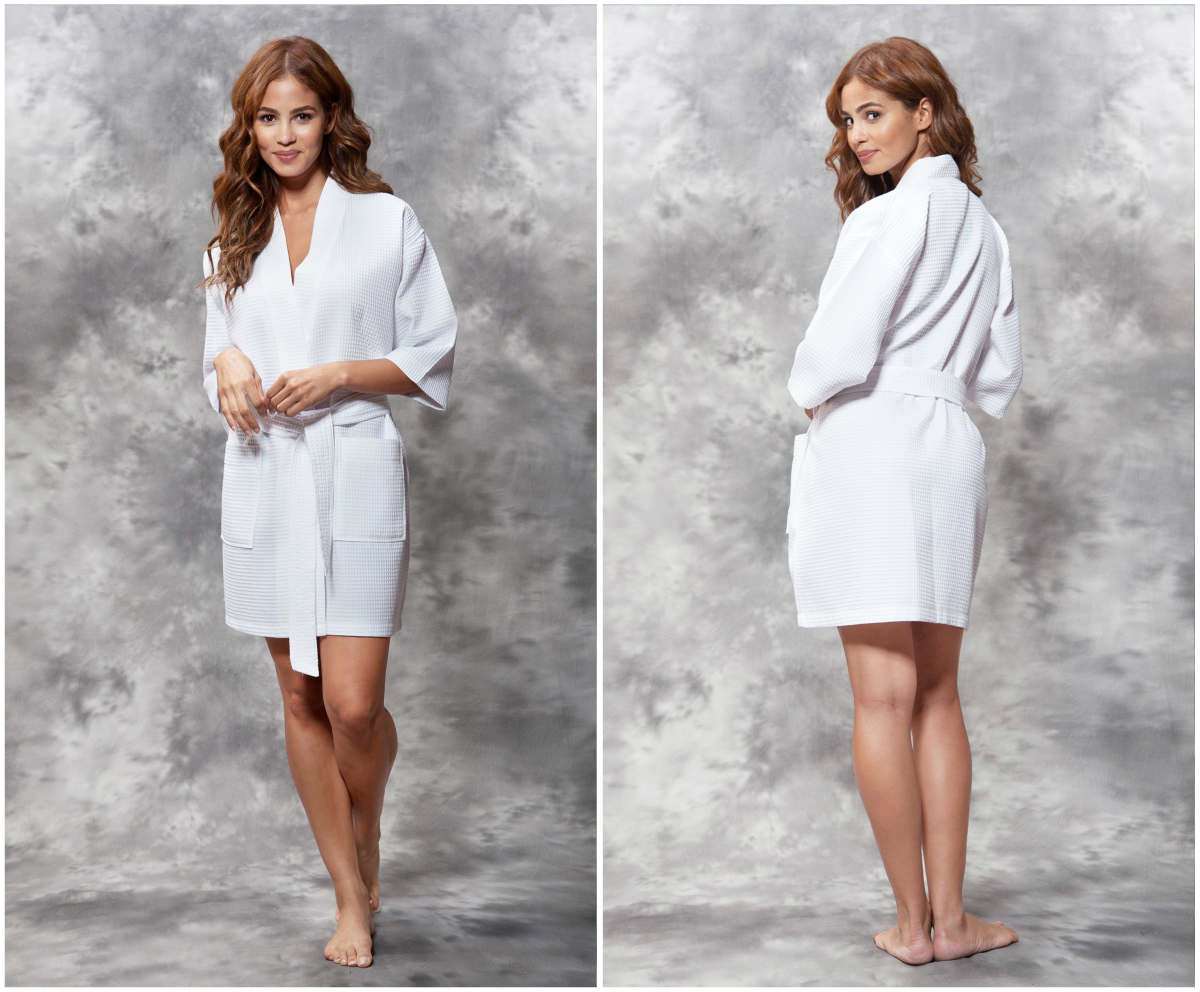 Nobody likes bridal party robes that are too long, dragging along the ground, or those that can barely cover the backside.
It may be best to get those that are lengthier than the shorter ones and consider those that shorten up when wrapped around the body and secured with the belt. Ensure to have at least 32 inches from the base of the neck to the bottom hem.
Usually, a small size measures 32 to 33 inches long, so robes shorter than that might become problematic.
Tip: If you can, try to get a list of your bridesmaid sizes before you order your bridesmaids robes! That way, you're sure you're getting the perfect fit!
5. Consider the Details of the Robes
Generally, robes are simple, but there are a few added features you'd want to look for in them. One great feature is pockets as they are useful for keeping small and important things, like tissues and coins, in one place that's easily accessible.
Belt loops are also another feature that's really helpful for the robe's user. Having these loops helps keep the sash in place.
If you're purchasing online, read customer reviews about the extra features of the robe, especially about belt loops, so you will know if the sash you'll be using is too short.

Tip: Isn't it annoying when you have let go of a robe because you lost its belt? Choose a retailer that sells replacement bathrobe belts separately!
RELATED: Bachelorette Party Ideas for a Weekend of Wellness
6. Think About Having a Monogram
Embroidery on the bride and bridesmaid robes is optional, but it's the monogram that makes the outer garment more meaningful and personalized. You may have a monogram of your initials or just your first name.
Monogram Definition: A stylized design of letters or initials. It is traditionally utilized to personalize an item and is commonly seen in linens, glassware, and even luggage.
You can also choose to stitch the names of the bridesmaids, opting to gift them with customized and personalized bridesmaid robes. Again, the robes are not only intended for the big day, but also for long-term use.
Tip: Don't forget to showcase the personalized details on the robes when you wrap them up for gifting. Try incorporating your wedding colors in the wrapping paper you use for the robes—it will make the bridesmaid gift look more cohesive and picture-perfect!
7. Don't Forget About Mom!
When you order a robe for you and your besties, don't forget about your mom! It isn't unusual for moms to have their hair and makeup done with their daughters, and you wouldn't want to leave her out.
Consider purchasing a special, ready-made mother-of-the-bride kimono robe along with your customized bridesmaid robes. And while you're ordering one for your mom, you may want to get one for your soon-to-be mother-in-law as well!
There are also ready-made mother-of-the-groom kimono robes available. These pretty robes come in a variety of sizes and colors, so you can make sure the proud moms are beautiful and comfortable while they're getting ready.
Getting your mom and mother-in-law a personalized gift, like a robe, on your wedding day is thoughtful gesture. It's a great way to show them how much you appreciate them being present on your big day.
Tip: Don't forget the tissues for your photoshoot! There won't be a dry eye in the room as you pose for photos with your mom in matching robes.
8. Consider Purchasing Matching Lingerie
Don't think of your gorgeous bridal robe as a one use garment. It's actually an investment because you can use it for years after your wedding.
In fact, your bridal robe may even make a great companion during your honeymoon! To make the most out of your bridal robe after your wedding, you may want to consider purchasing lingerie, pajama set, or a classic nightgown to go with it.
Apart from that, you can even use your bridal robe and matching undergarments during your pre-wedding photoshoot. Bridal boudoir pre-wedding photos are all the rage these days!

9. Complement With Accessories
This is the most fun part of choosing the bride and bridesmaid robes. Matching slippers or sandals might be the best accessories to add to match the robes.
Like bathrobes, slippers and sandals are also wonderful to use long-term, not just on the wedding day.
Other nice accessories to add are hair clips and ties, jewelry, temporary glitter tattoos, and even coordinating nail polish. You don't have to stress yourself out with accessories, but they do a little something more to the overall effect.
Tip: If you're thinking of gifting your bridesmaids with a few accessories, you may want to place them in a handy little pouch or make-up bag.
10. Prioritize the Delivery Time of the Robes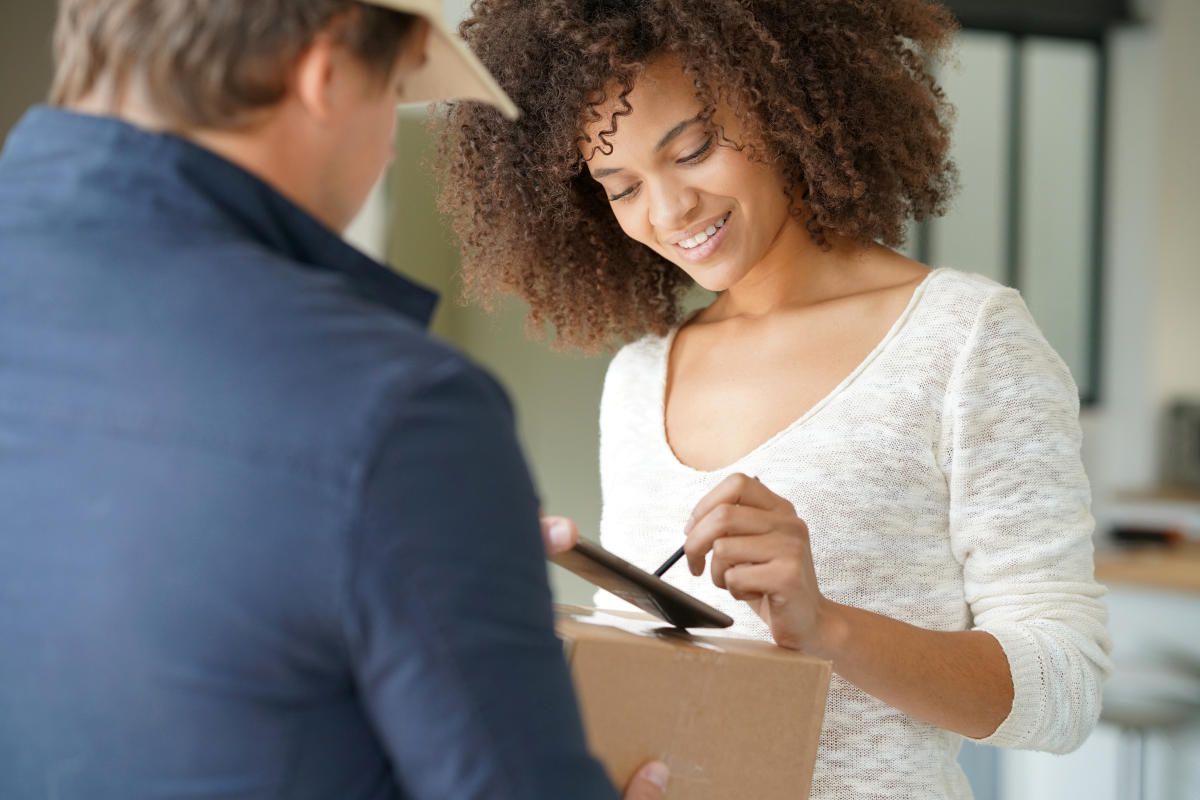 This factor in choosing the bride and bridesmaid robes is usually underrated, but should be a priority, especially if you are purchasing online or customizing them. Make sure the turnaround or delivery time set by the manufacturer makes it before the big day.
It's best to allocate a longer period when planning to buy custom bridal robes, so you won't have to worry about the delivery not making it in time.
Tip: Save yourself from a logistics nightmare and try to have your robes in one month before your big day! That way, you have enough time to wrap them and send them back in case you need to make any alterations.
11. Choose Comfort Over Style
Although the appearance of bridal robes matters during the big day, it's also essential to consider the convenience and comfort it provides to the users. The key to this is choosing the right fabric that can best give maximum comfort.
You can choose those made of cotton as this fabric is known for its ability to provide great comfort and it is also durable. There are other types of fabric you can also select like satin, microfiber, wool, and nylon.
Pick the fabric you think will give the comfort you and the girls deserve.
Tip: You may want to consider the season or weather when choosing the right robe for your bridal party. If you're having your wedding during winter, you may want to purchase personalized bridesmaid robes which can offer more warmth
Having a difficult time choosing the perfect bride and bridesmaid robes? Check out the best tips in the video below so you and the girls will look stunning on your big day!
These tips to choose the bride and bridesmaid robes will guide you in getting the best outer garment for you and the ladies on the wedding day. Aside from considering the robes' features and benefits, try checking customer feedback and asking your friends about the ones they've tried so you have a better idea of what is right for you and the girls.
Choose wisely and enjoy your photoshoot on the wedding day!
What other tips in choosing the bride and bridesmaid robes can you share with us? Have you tried using bathrobes on your wedding day? How was the experience? Tell us in the comments section below.
Up Next:
Editor's Note: This post was originally published on May 24, 2019, and has been updated for quality and relevancy.