Mother's Day only comes once a year, so make it extra special when you treat your mom to an afternoon of enriching activities.
Gift Basket For At-home Spa Treatments
Treat your mom to everyday luxury and pampering with a basket filled with everything she needs for at-home spa treatments. Depending on what type of beauty products your mother likes, you can include a variety of products in the gift basket such as body scrubs, face masks, body wash, essential oils, bath salts, etc. You can also add candles and beautiful crystals like rose quartz and amethyst, which will help set the mood for rest and relaxation.
Along with her favorite beauty products, your mom will feel luxurious and pampered in a waffle kimono robe in coral, a best-selling item at Robemart. The short length provides a balanced amount of coverage while the soft, lightweight fabric feels comfortable in any temperature. The waffle pattern is made from an ultra-soft blend of cotton knits that get softer and fluffier with every wash. A popular style robe for luxury spas, the hatched fabric of the classic waffle has an absorbent quality that keeps you warm and cozy. For the complete lounging set, pamper your mom with cushy velour slippers, which will provide head to toe comfort at home or on the go.
Luxury Vacation
If you have the time and money for a major splurge, your mom will be thrilled when you take her on a luxury vacation. With pleasant spring temperatures and fewer crowds, May is an excellent time for traveling with your mom. Together, you can go on an adventure and make special memories that will be remembered fondly for years to come.
Shopping Spree
Another way to bond with Mom on Mother's Day is by taking her on a shopping spree at her favorite stores. You could always buy her a gift certificate instead, but going along for the shopping trip is a lot more fun because you have a chance to help your mom pick out the most stylish options for her new wardrobe.
Gift Certificates
If you don't have time for an all-day shopping spree with your mom, buying her a gift certificate is the next best thing. She'll have the convenience of being able to do her shopping either at the store or online. Also, she can pick out exactly what she wants; and if it doesn't fit, many companies offer free returns and exchanges, so your mom is guaranteed to be satisfied with her purchase.
Picnic in the Park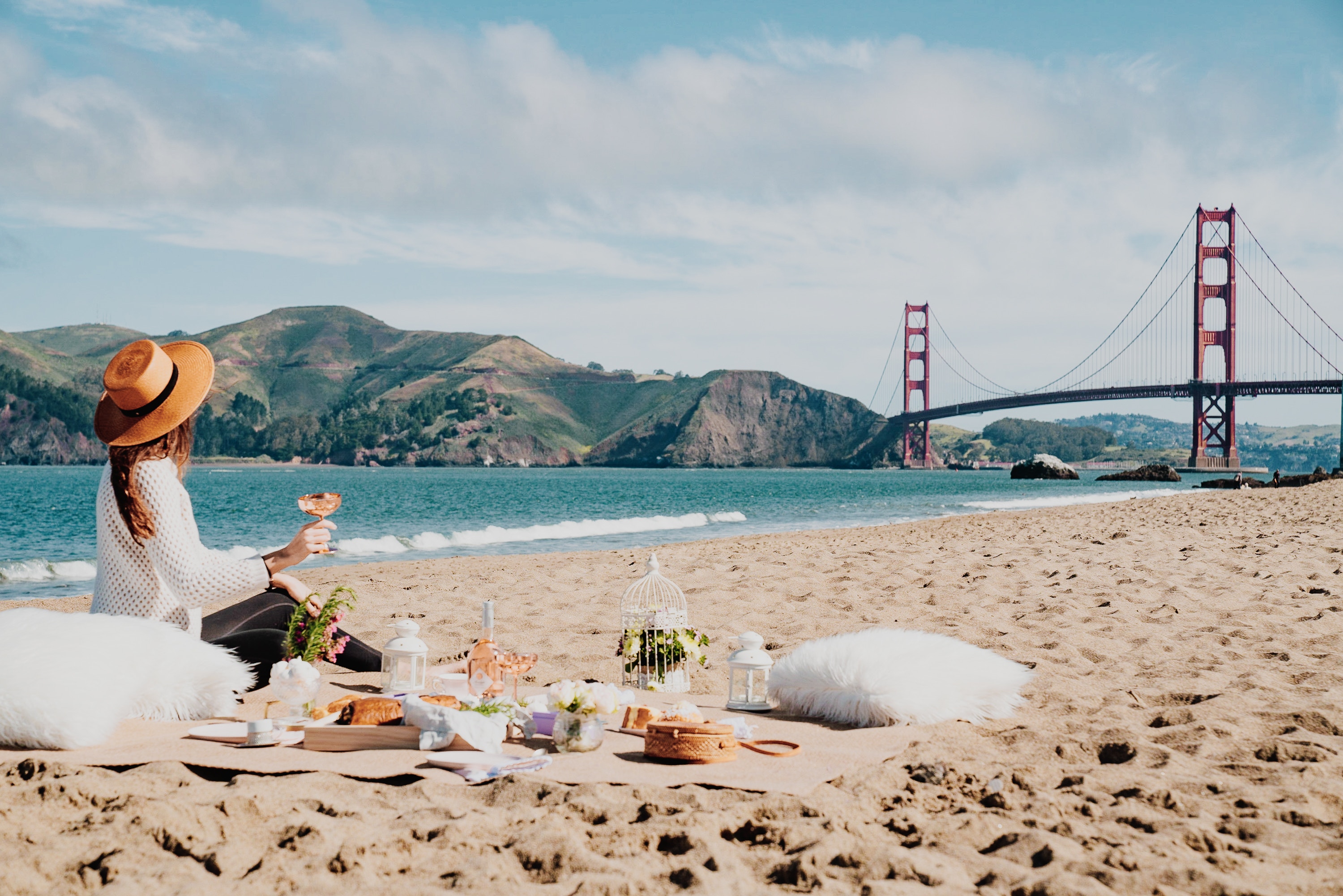 This Mother's Day, make it an all-day event with a picnic in the park, a fun activity that the whole family can enjoy. Make it even sweeter when you pack your mom's favorite treats in the picnic basket. She'll appreciate the extra effort it took for you to pick out all of her favorite on-the-go snacks.
A Day at the Spa
Spa treatments at home are always nice, but sometimes it takes professional techniques to get significant results. In this case, your mom will appreciate a day of state-of-the-art treatments at a luxury spa or beauty clinic. Going beyond the standard facial and other natural treatments, a med spa offers more advanced options for restoring youth and vitality, from collagen fillers and Botox to lasers, micro-needling and more. The great thing about a med spa is that it gives your mom a long list of different beauty treatments to choose from, depending on her needs.
Nature Hike
If your mom loves the outdoors, a nature hike after a special meal is the perfect way to end the day. In fact, you can beat the intensity of warm May weather by starting your hike an hour before sunset. If your trail leads to a summit, even better because once you arrive at the top, it should be perfectly timed for you and your mom to experience the sun setting over the horizon.

Brunch
A traditional way to celebrate the joys of motherhood, brunch is the perfect option if you don't want to cook a meal at home. Many brunch menus also come with added perks like bottomless mimosas and Bloody Mary's, which can easily extend the festivities for several hours. A Mother's Day brunch also gives you and your mom an excuse to dress in your best outfits, allowing for lots of opportunities to take Instagrammable photos throughout the day.
Amusement Parks
Make Mother's Day an event for the whole family when you take Mom to a popular amusement park. Having a special Mother's Day is all about making memories that will last a lifetime, and a place of thrills and excitement is a good place to start.
Breakfast in Bed
Make your mom feel like royalty when you surprise her on Mother's Day with breakfast in bed. Try to include all of her favorite breakfast foods on a serving tray, along with a small vase of fresh cut flowers. Show her how much you care by making heart-shaped waffles with fresh berries and maple syrup.
This Mother's Day, make your mom feel special with a day of gifts, pampering, and once in a lifetime experiences.