Whether you're at the office, out of town, or lounging at home, it's easy to dress for any occasion when you stock up on these wardrobe essentials.
RELATED: Style Stories: Summer to Fall Transition
In this article:
Wardrobe Essentials for All Occasions and Seasons
1. Camel Coat and Blazer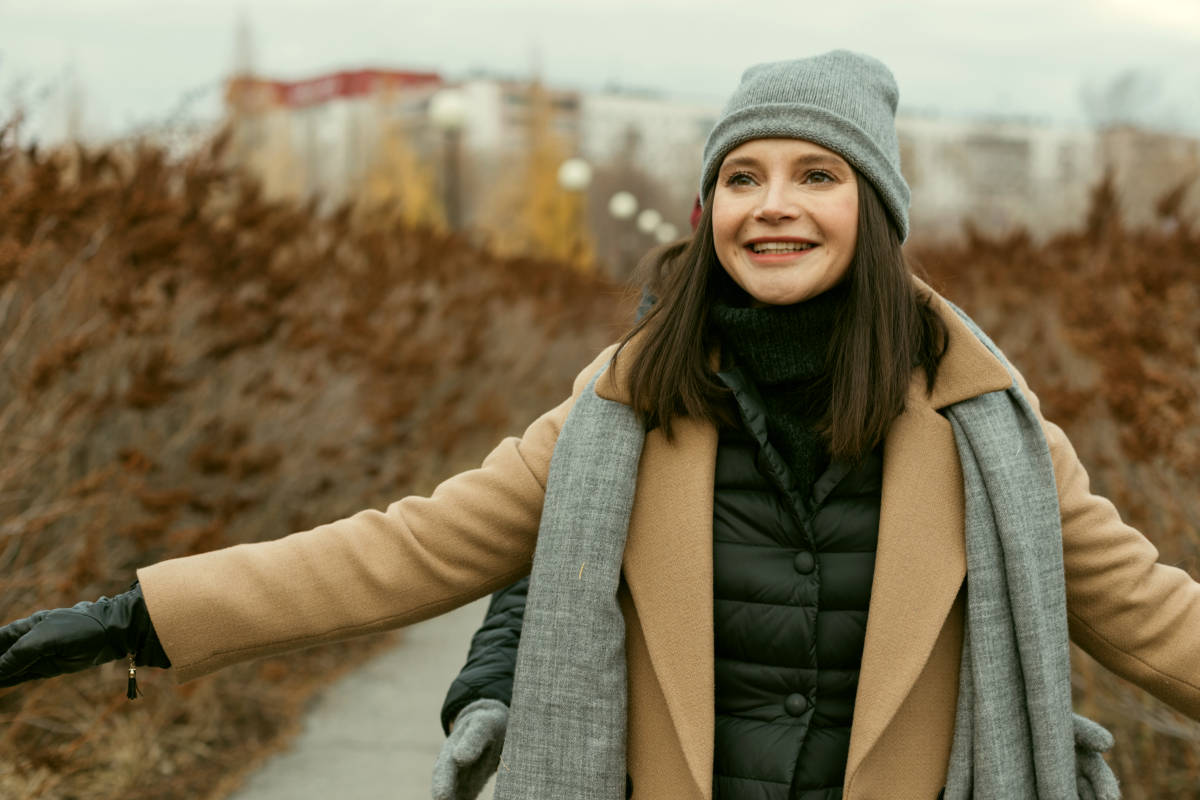 According to the style editors at The Everygirl fashion blog, this classic winter coat is a must-have for your minimalist wardrobe: "It's a neutral that feels warm and cozy for braving the cold…"
Look for styles with a self-tie wrap belt, which is perfect for cinching in the waist and layering over winter outfits. Along with the winter-ready wool coat, the camel blazer is another winter staple clothing ideal for the winter-to-spring transition.
Lisa Graves, the fashion editor at StyleBlueprint, loves the style mileage you can get out of the neutrally toned blazer: "You can wear your camel blazer casually, professionally, or even belted."
2. White T-Shirt
The idea of having a plain white t-shirt as one of your capsule wardrobe essentials might not be exciting, but it assures versatility regardless of the season. Partner your classic white tee with almost anything, like plain and printed pants, skirts, and even underneath sundresses.
3. Cable Knit Sweater
A favorite winter piece of Grace Kelly's, the cable knit sweater will keep you warm and cozy during the next few months of cold weather. Look for chunky woven knits, which can be paired with second skin leggings for a stylish contrast that balances a boxy and relaxed fit.
Cable knit sweaters are also incredibly versatile, so keep a few styles in your versatile wardrobe for a chic and comfy winter outfit that can be effortlessly put together. With a selection of turtlenecks, crewnecks, and cropped styles, you'll have a lot of mix and match opportunities with this winter essential.
4. Denim Jacket
Although you may need thin essentials clothing for summer because of the hot weather, trusty outerwear, like a denim jean jacket, is still essential. Why? This cool-looking piece is perfect for morning and evening events, when the weather is a bit nippier.
Achieve a more laid-back, casual look with a denim jacket. A jean jacket can be left open in the front, keeping you fresh and cool in hotter weather.
5. White Sneakers
It's time you include a pair of classic white sneakers to your list of wardrobe essentials. Clean, white sneakers make a wonderful footwear option whether you're out running errands in the heat of the summer or trying to keep your feet warm as the weather turns.
Sneakers are excellent if you want to look chic and classy. They can snazz up basic dresses and other summer wear, and can also make casual work outfits a little more street-stylish.
6. Dark-Colored Jeans and Trousers

For a stylish look that flatters any body type, a pair of dark bootcut jeans or trousers can be dressed up with a structured blazer or casually styled with your favorite graphic tee and a comfy hoodie. However you decide to wear them, dark-colored pants or dark jeans are the perfect choice for winter because they help create a sleek and elongated silhouette.
Skinny ankle or straight-leg jeans might be your jean du jour, especially since you never have to worry about the hem length, but you should also include a few dark bootcut styles when you're having trouble deciding what to wear because this style can be suitable for any type of occasion.
7. Two-Strap Sandals
Nobody wants to experience sweaty feet in the summer. That's why these classic two-strap sandals make the perfect footwear for hot weather.
You can pair the sandals with your favorite jeans, denim skirts, and even comfy square pants.

8. White Button-Down Blouse
Whether you wear it untucked with jeans for a casual daytime look or tucked into a pencil skirt for a smart workday outfit, you'll get lots of style leverage from the white button-down, a wardrobe basic for any kind of personal style.
Give your white blouse collection a little variety with the chambray button-down, a favorite look for celebrities like Rihanna, Julianne Moore, and supermodel Gigi Hadid. Just like the white variety, you can wear the chambray on its own, layered under a V-neck sweater, or tucked into a fit and flare skirt The possibilities are endless!
RELATED: Style Stories: Thanksgiving Style
9. Midi Skirt
A midi skirt for the fall hits the right spot as the temperature goes down, covering most of your legs just enough to warm them, and exposing a portion that allows you to enjoy the weather. The skirt comes in plain and printed designs, with fitted and loose styles.
You can also pair it with flat sandals, other types of flats, or high heels, depending on your mood and how you want to look for the occasion.
10. Black Boots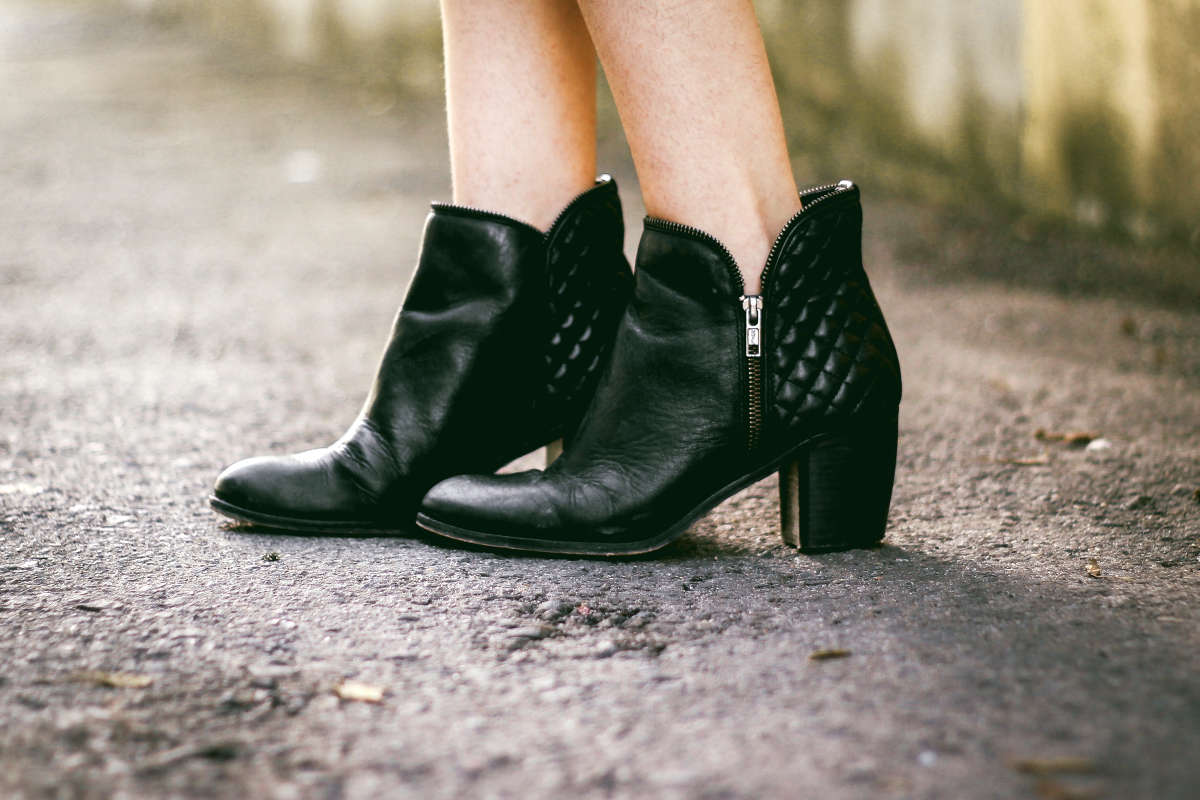 The leather jacket of footwear, a pair of chic boots in matches-everything black is perfect for dressing up any outfit, from your jeans-and-blouse uniform to skirts, dresses, and so much more. To get the most style options, we recommend keeping several different styles in your closet, including ankle length for bootcut bottoms and mid-calf styles, which give you a sleek fit over leggings and skinny jeans.
11. Sweater Blazer
Here's another type of blazer you can add to your collection of wardrobe essentials that's perfect for spring. The sweater blazer looks simple yet luxurious, which gives you that formal-informal feel.
This outerwear has a little bit more structure than a cardigan and provides the right comfort and care for the season. You can buy two sizes, a type with a slightly slouchy feel and a type with a fitted or tailored look, so you have options.
A classic cami, for example, is awesome for layering under it.
12. Long-Sleeved Dress
When the weather turns, swap the sundress for a long-sleeved dress, enough to keep you warm while still keeping you stylish. This dress makes a stunning complement to your ankle boots and your trendy sling bag, just great for the season.

13. Retro Tops
What about a retro top for spring? That's something interesting to be worn for this season, regardless of the occasion.
You can go for a polka-dot top or something with ruffles if you really want to be unique and feminine. A vintage-inspired blouse, for example, makes it an easy way to get into this tried-and-true classic style.
14. 100% Turkish Cotton Bathrobe
Now that your minimalist closet is stocked with cozy and stylish wardrobe essentials, it's time to think about indulging in a little rest and relaxation. Take your lounging to the next level of comfort, luxury, and style with an ultra soft Turkish bathrobe.
The plush terry will keep you warm and comfortable, especially a full-length silhouette, which provides plenty of coverage. For classic style pampering from top to bottom, make it a complete lounging set when you wear it with velour slippers.
15. Bamboo Lace Pajama Set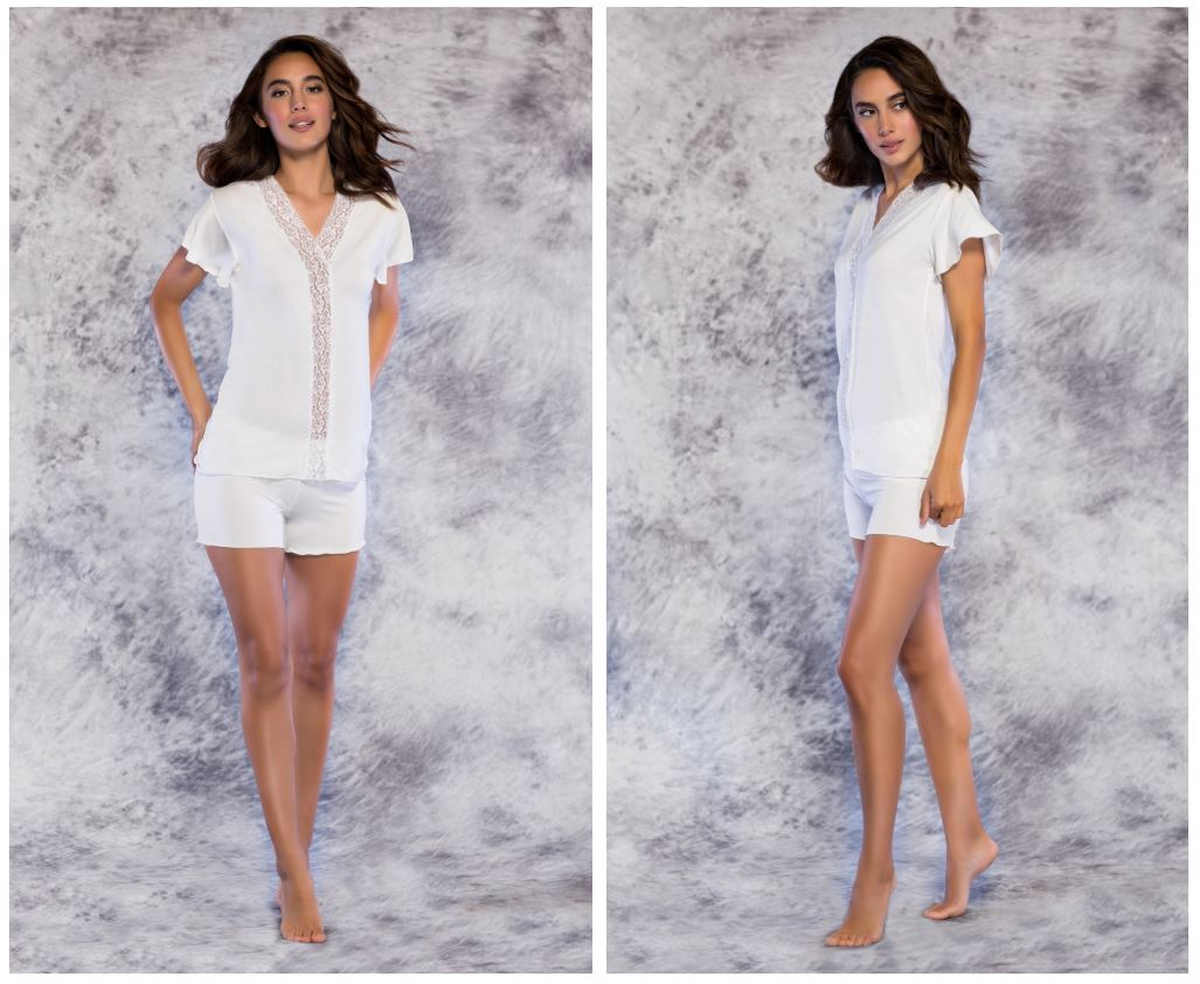 Regardless of the season, our 100% bamboo lace pajama set is made of silky and soft fabric that allows you to have a comfy and satisfying sleep. Its relaxed top fit drapes stunningly across your shoulders and torso, keeping you cool and comfy as you sleep.
The set comes in black and other neutral colors that suit the preference of many women. It's even elegant to wear when you are on a vacation or visiting a friend's place.
With these wardrobe essentials, you have a wide range of clothes to alternately wear for different occasions and during all the seasons. So, make 2019 a year to be proud of when you dress for success with these clothing essentials!
Which of these basic wardrobe essentials is your favorite? What other wardrobe staples can you add to the list above? Tell us in the comments section below!
Up Next:
Editor's Note: This post was originally published on January 30, 2019, and has been updated for quality and relevancy.