Spice things up in the bedroom by wearing the perfect lingerie robe.
RELATED: 7 Ways To Style A Kimono Robe
Rock Your Lingerie Robe in 5 Simple Steps
Step 1: Choose the Fabric
The first thing you need to do when picking out your lingerie robe is to consider the type of fabric you want. Lingerie robes usually use the same fabric as lingerie.
Most lingerie feature delicate fabrics such as lace, silk, and satin. These fabrics aren't only comfortable, but they also drape beautifully.
They can hug your body in the right places to accentuate your form. There are two types of robes that will work well as lingerie robes:
The lace trim kimono robes epitomize elegance, luxury, and comfort. This dreamy and romantic robe uses silk chiffon made from 100% bamboo.
The satin kimono robe is made with lightweight and baby-soft fabric. The shimmery finish is both eye-catching and elegant.
Step 2: Pick Out a Color or Design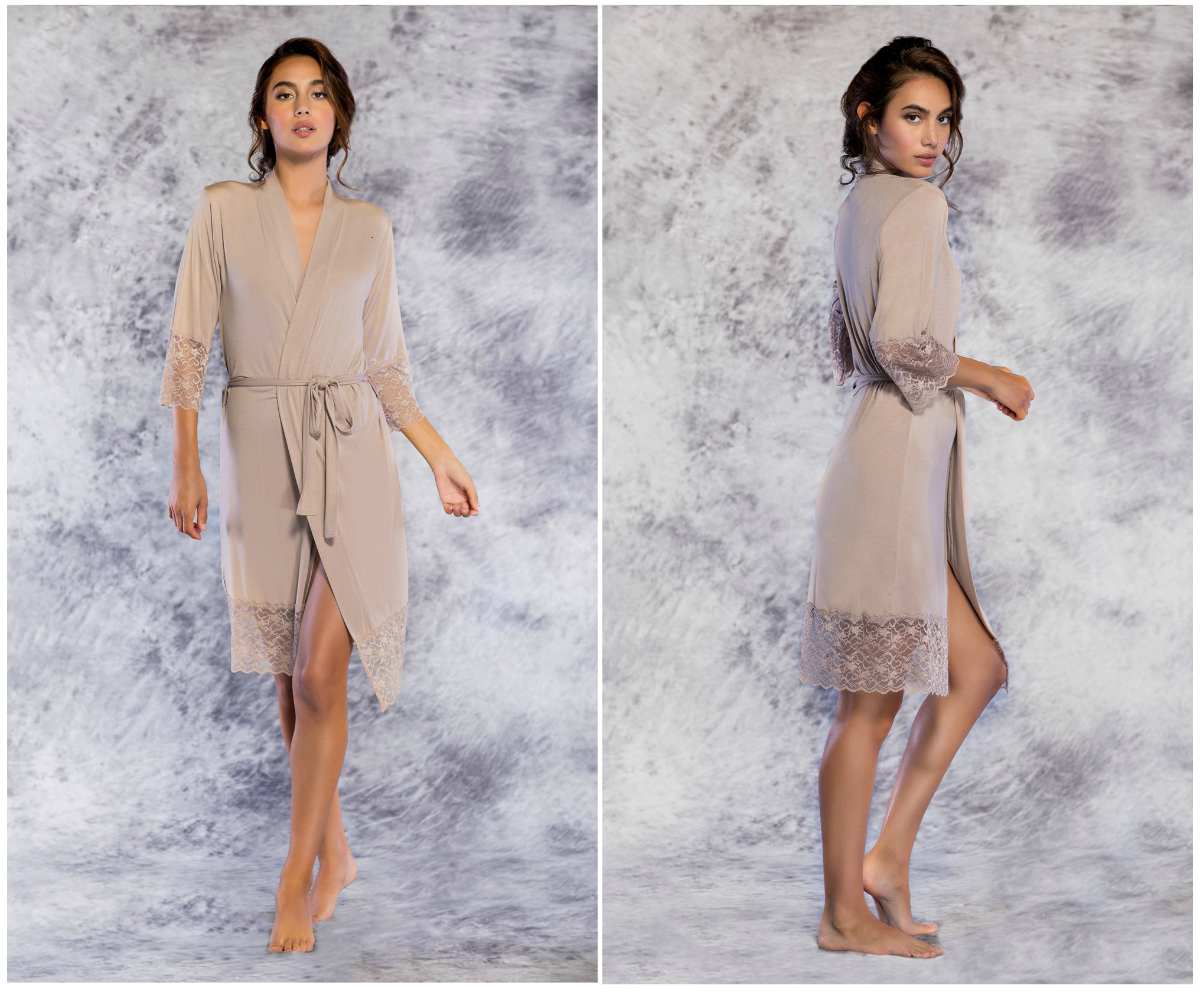 After choosing your fabric, the next thing you need to do is decide on a color or design. Remember, you're only as sexy as you feel—so choose a color that you feel good in!
The lace lingerie robe comes in four classic colors:
With these classic colors, it's no surprise these lingerie robes easily become wardrobe staples. But if you're looking for something trendier, the satin lingerie robe comes in a variety of colors and patterns.
It comes in 22 colors which includes classic shades, subtle pastels, and bright colors. It also comes in the following designs:
floral satin robe – This short robe showcases feminine, pastel color blooms. These blooms are set against a backdrop that comes in five colors (navy blue, white, wine red, black, and pink).
leopard satin robe – If you want to turn heads, you can't go wrong with this robe. This short robe features the leopard's earth-toned spots and it'll definitely make you stand out in the bedroom.
tropical satin robe – This short and refreshing robe highlights vibrant tropical accents. It comes in two shades: white and navy.
With the options available, you're sure to find the perfect color or design for your lingerie robe. You may even end up choosing more than one design!

Step 3: Select the Right Size
There are some robes you can comfortably wear even if they're oversized. But when it comes to lingerie robes, you need to make sure to find the perfect fit.
If your robe is too small, it won't look right or feel comfortable. If your robe is too big, it may not accentuate your body's shape.
So, it's best to choose a manufacturer which offers a variety of sizes. Most of RobeMart's robes comes in a range of sizes that can fit most body types.
They usually offer robes that come in the following sizes:
small
medium
small/medium
large
extra large
Some designs, like the satin kimono robes, even comesin double extra large. RobeMart's website also features a detailed size chart.
It contains the exact measurement of the length, sweep, sleeves, cuffs, and armpit holes of the robe. So even if you can't try the robe on, you're sure to find the perfect fit!
Tip: Remember that your robe usually goes on top of your lingerie. So you want it to loosely drape over your body rather than having a snug fit.
RELATED: 5 Best Maternity Robes That Are Perfect For Stylish Moms-To-Be

Step 4: Pair It with Your Favorite Lingerie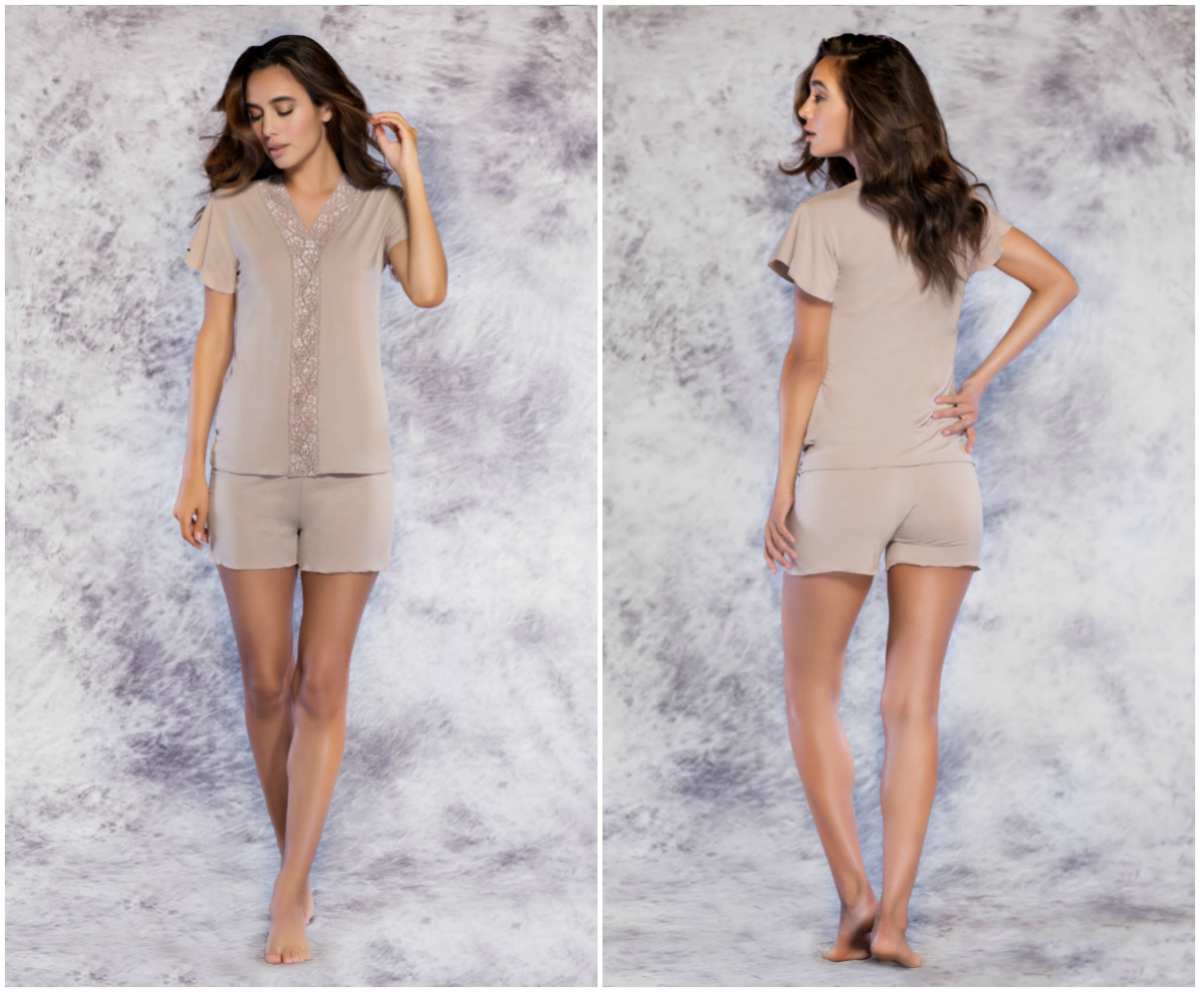 After picking out and ordering your perfect lingerie robe, it should arrive on your doorstep in no time! While you're waiting for it to arrive, you may want to think of the lingerie you intend to wear with it.
When you think of lingerie, most people normally associate it with sexy underwear—the type someone normally receives as a gift during their bridal shower. But did you know that lingerie also includes sleepwear?
So if you're not in the mood to lounge around in your revealing undergarments, pair your robe with your favorite nightgown or matching pajama set instead. For a more cohesive look, make sure to choose nightwear made from a similar fabric.
Step 5: Style It!
Once your robe arrives and you've found the perfect undergarments to go with it, you can start using your sexy lingerie robe. To make the most out of it, you may want to try styling it.
There are different ways you can style your robe, even if you're just wearing it in your bedroom or around the house. Here are a few styling tips you can try:
Fully wrapped up and completely closed – Put the robe on and wrap it completely around yourself with the belt. With the stunning lingerie robe fabric, it'll almost look like you're wearing a dress.
Loosely tied – Drape your robe strategically and loosely tie the belt so that it showcases parts of your undergarments or nightwear. For example, you may want to leave the collar open to expose your neckline.
No belt – If you want to leave little to the imagination or if you're just really digging your nightwear, you can also use your robe without the belt. Simply put on the robe and let it hang loosely on your frame.
Wear sexy shoes – A pair of heels can instantly transform an outfit—and this includes your lingerie.  If you're comfortable in a pair of heels, go ahead and put them on to give your look some extra oomph.
Remember, not only does a great lingerie robe feel comfortable, but it also looks amazing. So don't forget to flaunt it—even if it's just for yourself.
You deserve to be draped in luxury and elegance. So, level up your nightwear with the perfect lingerie robe!
Are you interested in leveling up your nightwear with a lingerie robe? Let us know in the comments section below. 
Up Next: