How many guest towels should an Airbnb room have? Learn everything you need to know about giving your clients the perfect experience with soft, luxurious, and absorbent guest towels!
RELATED: 5 Reasons Why Turkish Towels Are A Must For Your Hotel
In this article:
Everything Airbnb Owners Need to Know About Guest Towels
The Importance of Guest Towels
What makes a good guest towel for your Airbnb room? For most owners, they usually choose personalized guest towels or embroidered guest towels then lay them flat on the bed like some sort of decor.
While there's nothing wrong with using an elegant, luxury towels set, you should understand that there are other factors to consider apart from its design. For example, the thickness and absorbency are very important when choosing what guest towels to use.
If you're looking for towels your clients can use in the restroom, then go with thick, absorbent fabrics with a GSM of around 400 to 600. Meanwhile, for beach/pool towels, use light linen guest towels with a GSM of around 300 to 400.
Choose the wrong towel products and you might end up ruining the guests' experience. No Airbnb owner or host wants a bad review just because of poor quality towels.
Frequently Asked Questions About Getting Airbnb Guest Towels
Some of the most common questions about Airbnb guest towels are:
How Many Guest Towels Should You Offer per Guest?
Generally, you should provide every guest with two bath towels: one washcloth and one hand towel. If you don't have a washing machine, then make sure to add extra guest towels for every extra night exceeding two nights.
Note: Make sure to use guest towels that are safe for machine wash if you want your guests to reuse the towels you provide them.
What Are the Best Airbnb Towels to Use?
1. 100% Eco White Hand Towels
Hang a variety of these hand towels in the powder rooms. They're perfect for wiping off sweat, cleaning the hands, or patting the face dry after washing it.
2. 100% Eco White Bath Towel
These bath towels are large, absorbent, and very comfortable. Your guests will better appreciate these warm, comfortable towels over impractical, expensive designer guest towels with coarse, itchy textures.
3. 100% Cotton Washcloths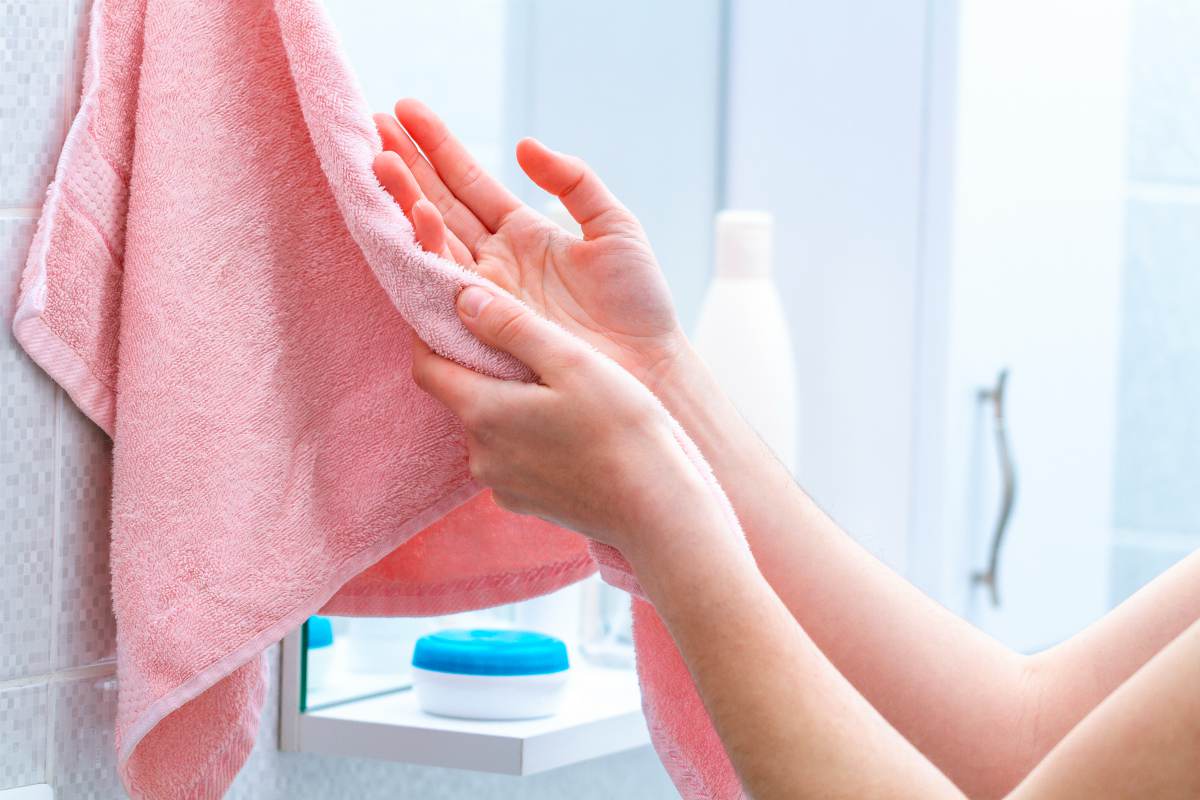 Rather than bombarding the room with disposable paper guest towels, opt to use washcloths. They're absorbent, functional, and eco-friendly.
Just imagine how wasteful it'll be if you replaced washcloths with cocktail and dinner napkins. Apart from your increased paper consumption, you'll also end up spending a lot more money.
How to Clean Towels?
It's very important for Airbnb owners to know how to properly clean their guest towels. Your guests won't stay with you again if you provide dirty, unwashed ones.
Some cleaning tips you need to remember are:
1. Not Using Too Much Detergent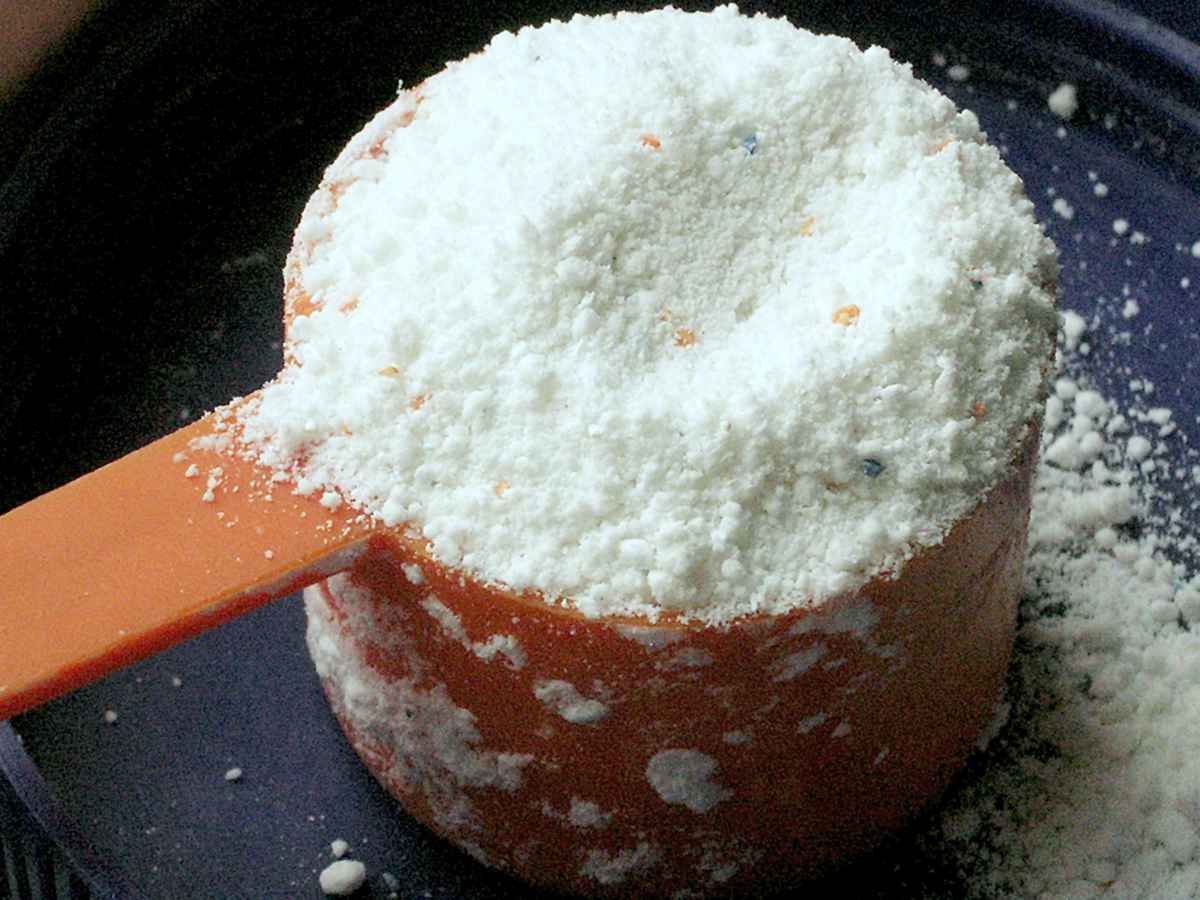 A very common mistake Airbnb owners commit is using too much detergent. They think doing so will clean the towels much better, but it actually won't.

What happens is your towels will eventually stiffen up and become rough and coarse. So instead, cut back on your detergent and add half a cup of white vinegar to the first wash as this will retain the softness.
Also, remember to wash the towels at 40- to 60-degrees Celsius. This is the ideal temperature to kill off bacteria and germs.
Tip: For towels with makeup stains, wipe them down with a makeup remover before throwing them in the wash. The stains will be much easier to remove if they haven't set yet.
2. Cut Back on Fabric Softener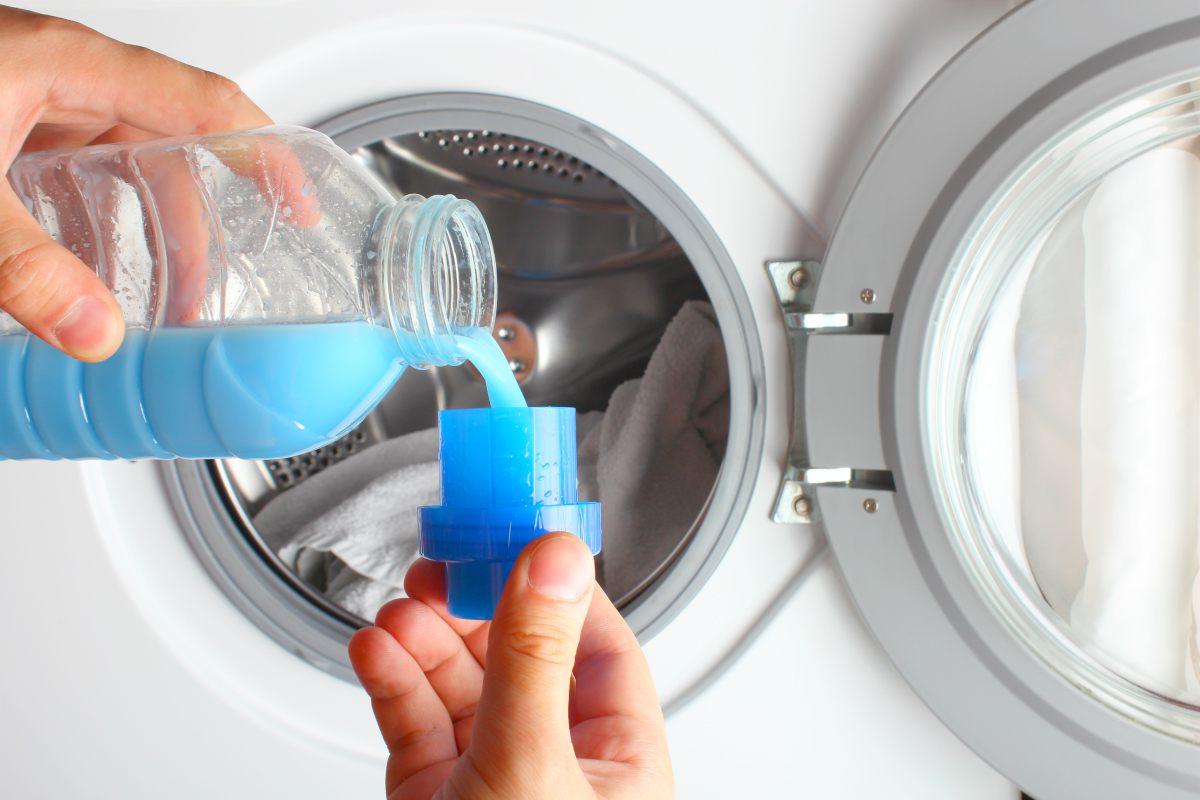 In an attempt to bring back the towel's softness and fluffiness, some Airbnb owners overload on fabric softener. This becomes counterproductive because using too much reduces the towel's absorbency, fades the color, and feels like its waxy when you touch it.
Rather than using too much fabric softener, opt to throw in a clean tennis ball in the wash. The bouncing will bring back your towels' softness and fluff without sacrificing durability, absorbency, and quality.
3. Overdrying Towels
Do not overdry your towels because it will negatively affect its lifespan. You can use the high heat setting at 150 to 160 degrees Celsius, but do not leave it for too long.
Also, if you have extra funds, invest in a towel warmer. It's a bathroom accessory that heats towels up 24/7.
That way, they'll feel warm and cozy when your guests use them.
RELATED: Why Everybody Needs a Hotel Robe
Overall Appearance and Design of Airbnb Guest Towels
1. What Size Should Your Airbnb Towels Be?

The size of your guest towels will depend on the purpose of usage:
Bath Towels: They should be 20 to 30 inches wide and 30 to 60 inches long.
Bath Sheets: These usually come in a standard size—35 inches wide and 60 inches long.
Hand Towels: A 12×12 square washcloth or hand towel should suffice.
2. What Are the Best Airbnb Towels to Use?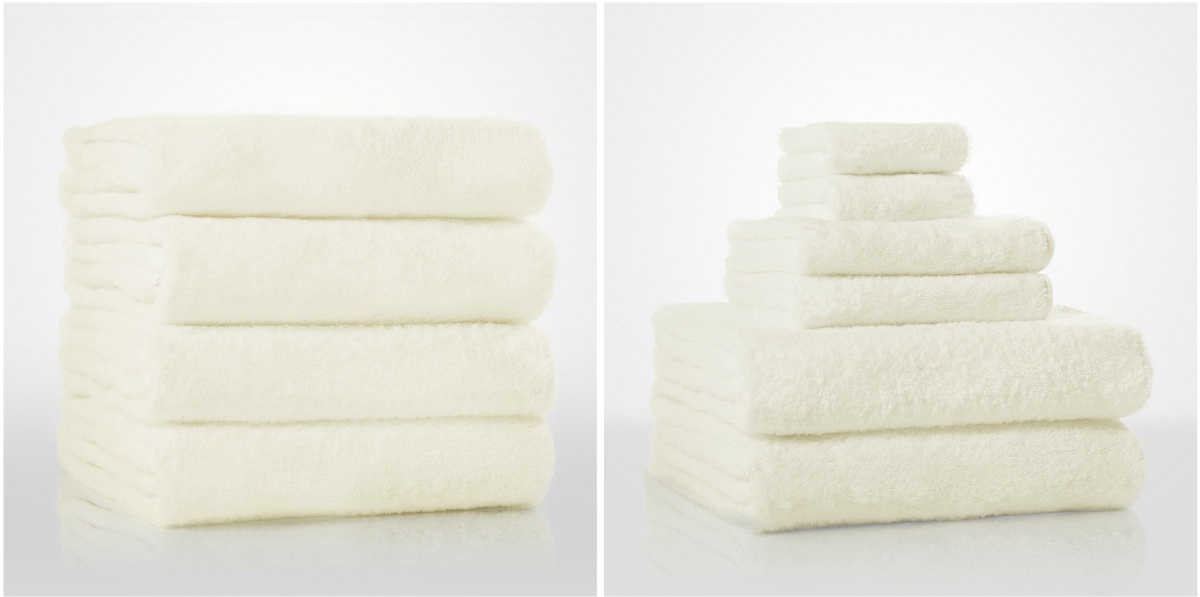 Different fabrics have varying absorbency, durability, and appearances. Some of the most common materials Airbnb owners choose for their guest towels are:
Turkish Cotton: Guest towels made of Turkish cotton have very long fibers and dry very quickly.
Bamboo: Towels made of bamboo are thick and absorbent. It also has natural anti-bacterial properties that fend off contaminants despite being very dense.
Egyptian Cotton: This is high-grade cotton that's not very thick so it dries easily, but it's also absorbent at the same time.
3. What Color to Use?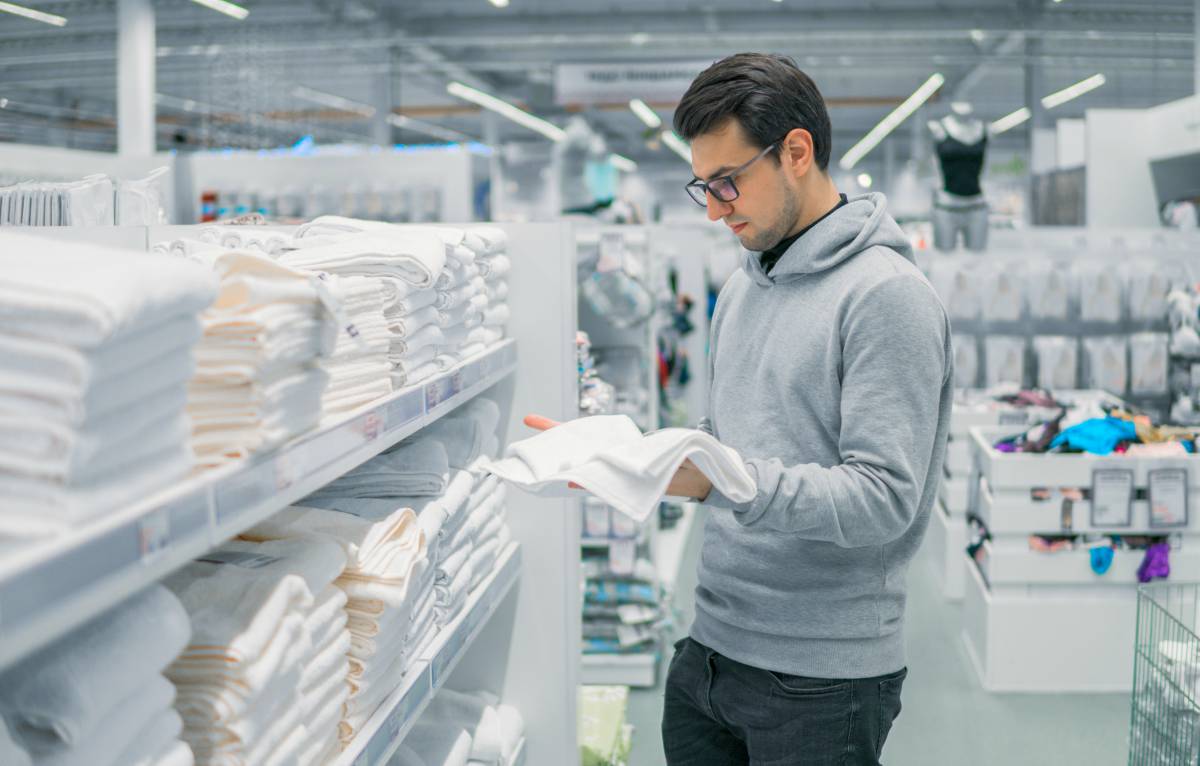 There's a wide selection of colors and styles to choose from when you shop for guest towels. They range from simple, plain colors to rare designer color palettes.
Now, if you're an Airbnb owner, the best color to go with is white. The stains might be more noticeable, but bleach is also more effective on white fabrics.
Also, colored towels tend to fade in the long run. This will make the towels seem old and dirty even if you had just bought them.
Presentation and Maintenance
1. Should You Clean Your Guests' Towels?
Most Airbnb hosts do not clean their clients' towels while they are checked in. That's primarily because Airbnb guests paid for the room, not the cleaning services.
If you want, you can go the extra mile and offer to clean it for them. However, you should consider having guests pay an extra fee for this.
Perhaps the best solution here is to place extra towels if your guests plan to stay for more than just a couple of days. If not, make sure there's a usable washing machine where they can clean the towels themselves for longer stays.
2. How to Prevent Stains?
To prevent food and makeup stains, provide guests with a good supply of disposable paper towels and napkins. That way, they won't have to use wipe sauce, makeup, or dirt on your guest towels.
3. Should Airbnb Owners Hang or Fold Their Guest Towels?
Either is fine, it all depends on the aesthetic you're trying to achieve.
For a homely, welcoming vibe, you can put up a towel rack and just hang the towels there. If you want the room to look like a hotel, you can opt to fold them on top of the bedding.
These are the basics of what Airbnb owners need to know about guest towels. Overall, the key is to provide the right amount and kind of towels for your clients to use.
Supplying too few will make them feel uncomfortable, and low-quality towels will make you look cheap. On the other hand, using too many designer towels all at once will hurt your profits and may not be ideal for long-term use.
As an Airbnb owner, what are your biggest questions on guest towels? Post them in the comments section below!
Up Next: