Read on, and learn to prolong the lifespan of your luxurious terry cloth robe with these simple care tips!
RELATED: The Ultimate Guide to Bridal Robes and Why you NEED Them
In this article:
9 Ways to Keep Your Terry Cloth Robe Looking New
What is terry cloth? It is a woven fabric made up of loops that can absorb large amounts of water. It is often used for towels, bathrobes, and various kinds of athletic wear.
1. Prepare Your New Robe
Don't just put on your robe once it arrives! It's important to wash your robe before using it for the first time because it may be coated with certain chemicals to maintain its texture while in storage.
These chemicals may also hamper the fabric's ability to absorb water. Make sure to wash your robe once it arrives so you can maximize your experience with it.
Tip: Instead of using detergent for the first wash, use two cups of vinegar. Vinegar can dissolve the chemical build-up, soften the robe, and (ironically) remove any unpleasant odors.
2. Understand Your New Robe's Washing Instructions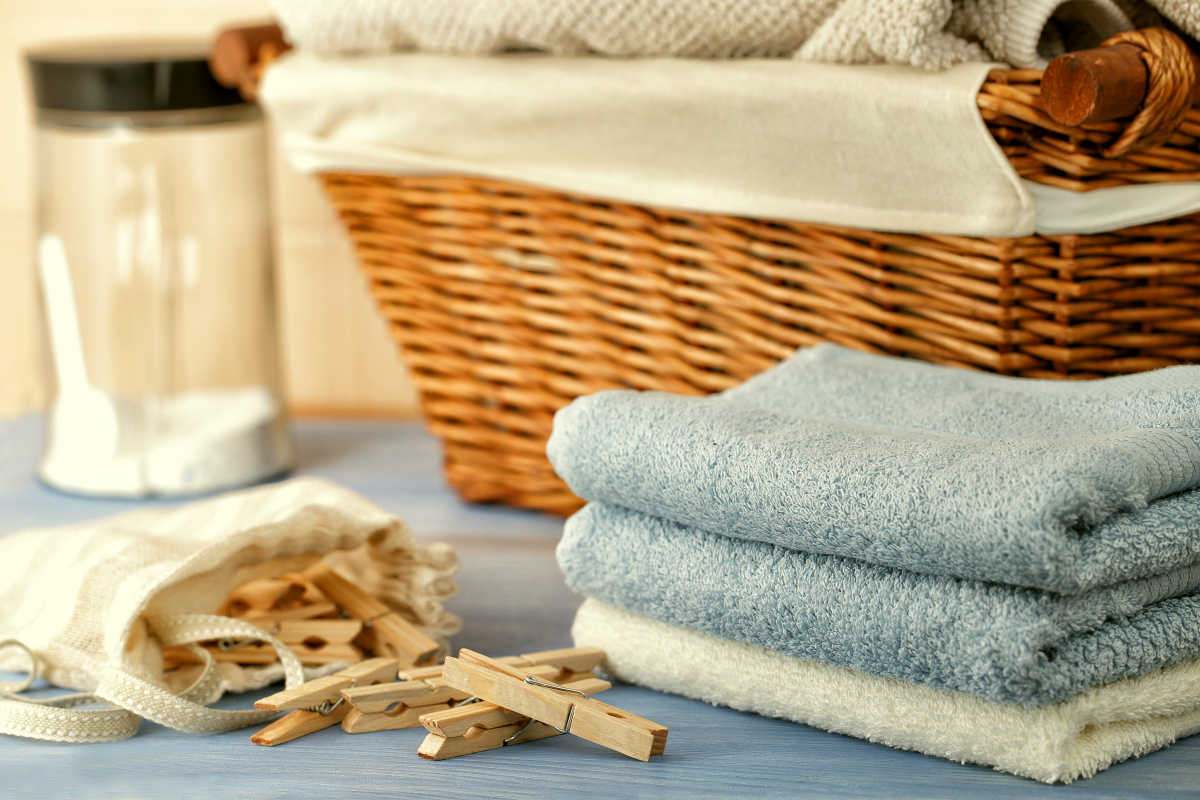 Before you throw your terry cloth robe into the washing machine, check the label. Most manufacturers will indicate the optimal washing conditions on a tag attached to the garment.
The labels will usually include symbols that indicate washing, bleaching, drying, ironing, and dry cleaning instructions. Follow the manufacturer's washing and drying instructions to avoid damaging your robe.
3. Keep it Gentle!
To prolong your terry cloth robe's life, think of it as delicate fabric. Avoid using harsh chemicals on your terry cloth robe.
Bleach is usually used as an antibacterial and whitening agent for laundry. While it can be tough on germs, it can be even tougher on your terry cloth robe.
To maintain the integrity of the terry cloth fabric, it's best to avoid using bleach regularly. Bleach actually accelerates the breakdown of terry cloth fiber.
When the fibers break down, the robe becomes more fragile with each wash. Eventually, the robe will begin to look worn out.
Tip: If you're trying to remove a stain from your robe, pre-treat it with a stain remover before throwing it into the washing machine.
The soap residue from regular laundry detergents can make the fabric feel harder and stiffer than it actually is. Whenever possible, use a mild laundry detergent to wash your terry cloth robe.
A few examples of mild laundry detergents are:

Baby laundry detergent
Delicate wash detergents
Free and clear detergents
Eco-friendly detergents
A robe doesn't normally get as dirty or as much outdoor exposure as other clothes, so it won't usually require the same heavy- duty cleaning process.
Tip: Even when you're using mild laundry detergent, only use half of the recommended quantity for your robe. This should be enough to clean a full load of terry cloth items.
RELATED: 7 Tips For a Great Bedtime Routine
4. Avoid Fabric Softener to Maintain Absorbency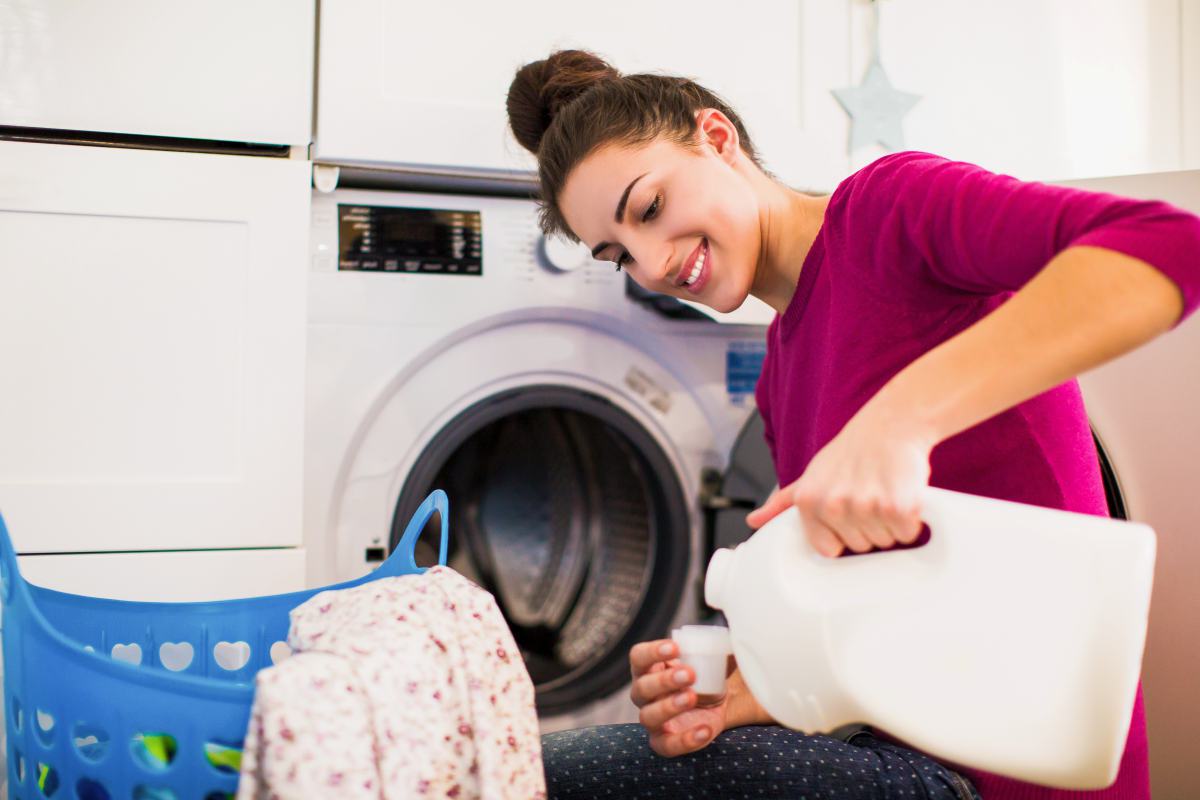 Fabric softeners can make your robes feel extra soft and smooth, but it comes at a price. With regular use, it can reduce the water absorbency of terry cloth fabric.
Fabric softeners work by coating the fibers of the fabric, so that they feel more plump and bouncy. Over time, the chemical build up can hamper the robe's absorbency.
You don't have to give up fabric softeners completely. Here are some things you can do to minimize the long-term effects of fabric softener on your robe:
Only use fabric softener once a month, or every other wash.
If you intend to use fabric softener regularly, add a cup and a half of baking soda with each wash. Baking soda helps soften the water and prevents it from making the fabric even tougher.
To remove fabric softener build up, add a cup of vinegar to the final wash cycle.
5. Use the Inside-Out Technique
When washing or drying your terry cloth robe, always turn it inside out before throwing it into the washing machine. By using the inside-out technique, you protect the front of the robe from discoloration or color fading
This technique also allows your washing machine to clean the inside of your robe more thoroughly. After all, isn't it more important to clean the part of your robe that's in direct contact with your skin?
6. Use the Appropriate Wash Settings on the Washing Machine
Using the regular cycle to wash your robe is an easy way to wear it out quickly. Instead, use the gentle, delicate, or hand wash cycle to limit the wear and tear of your robe.
The gentle cycle cleans garments using slower spin cycles. This less abrasive method prevents the unnecessary breakdown of fabric.

7. Avoid Color Contamination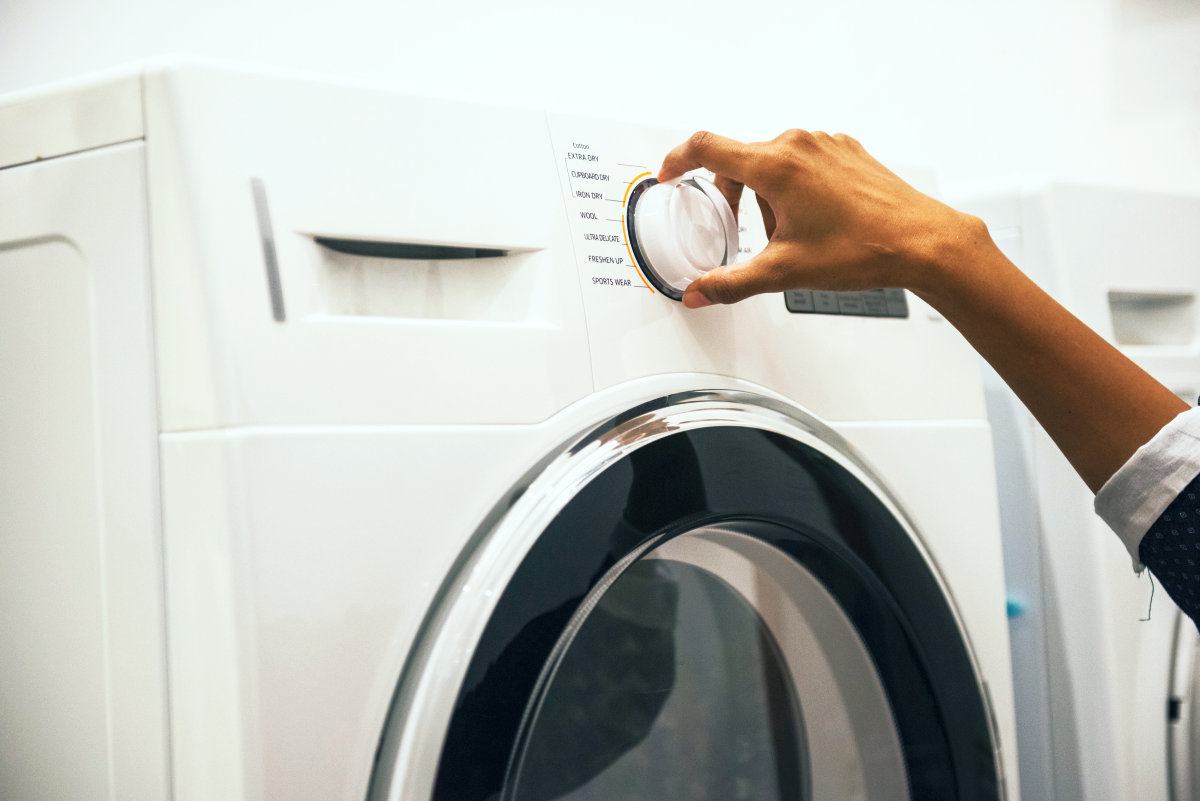 Don't you just hate it when the colors of your clothes bleed into one another? It's even worse when it happens with terry cloth, because it ends up looking like stains or blotches.
When washing different colored terry cloth items in one load, it's best to pick the cold wash option in your washing machine. This will prevent color contamination.
An added bonus: most laundry detergents work better when they're used with cold water!
8. Use Appropriate Drying Settings to Prevent Shrinkage
The best way to dry your terry cloth robe is in a dryer. Use the low heat tumble dry setting to get the best results.
Unlike most cotton clothing, terry cloth does not have the tendency to shrink in low heat. In fact, the low heat prevents it from shrinking and maintains the fabric's fluffiness at the same time.
Try to avoid drying your robe under the sun. Exposing your terry cloth robe to the sun's harsh rays for extended periods can make its colors fade.
Tip: If you have to dry your robe outdoors, use the inside-out technique to protect the outside of the robe from fading.
9. Avoid Direct Heat to Maintain Its Fluffiness
One of the most comforting features of your terry cloth robe is its natural pile and fluffiness.
Terry cloth has the tendency to hold its shape. Dry ironing terry cloth will compress the fibers, leaving you with a flat robe.
Tip: If your robe is still wrinkled after washing and drying, you use a steam iron instead of a dry iron.
Even the most expensive and luxurious robe can succumb to the effects of improper washing and drying practices. It's definitely worth it to take some time and understand the proper way of washing and drying your favorite terry cloth robe!
Do you have any tips for taking care of terry cloth robes? Let us know in the comments section.
Up Next: