Whether you are hosting for 22 family and friends this Thanksgiving or attending an intimate gathering, there is always so much to do! Even after shopping and cooking for a week, there is the morning prep, the last minute dash(es) for forgotten ingredients, the fabulous meal, cleaning up afterward and collapsing – and that doesn't even include Black Friday!
You'll be on the go and in demand. To be sure you'll look and feel your very best, we have consulted with some of our favorite fashion bloggers to come up with a recipe for no-fail, fuss-free fashion – Thanksgiving style!
Fall Fashion Basics
As Mara of M Loves M reminds us, fall fashion is all about the luxe – think rich, deep jewel-toned colors and sumptuous, luxurious textures, like leather, suede, cashmere, chenille, and shearling – textures you crave to touch and feel against your skin. Rather than investing in an entirely new wardrobe, Mara recommends freshening your classic fall pieces with fun new fashion accessories. Reach for scarves and wraps in cuddly soft textiles and glorious color. Chunky jewelry in rich gold tones is always stylish and perfect for fall, with an emphasis on oversized chains for 2018. Try stacking mismatched bangles for a note of careless glam. Boots are simply a must-have for fall, from kicky ankle boots to knee- or even thigh-high styles. Ever versatile, your boots will pair well with everything from jeans to mini skirts, keeping you warm and on-trend.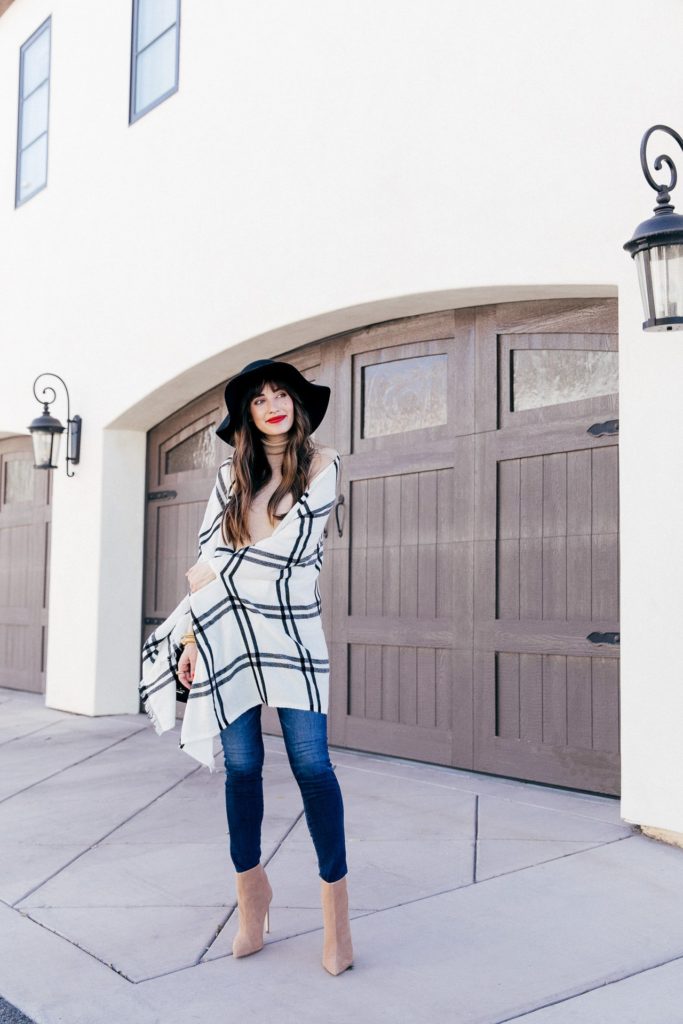 Thanksgiving Day Prep
The morning of Thanksgiving starts early and just doesn't let up. You'll be on the move cleaning, chopping, mixing, roasting, and baking. And, because you love tradition, you'll make a dash (or three) to the local supermarket for something essential, but overlooked. Don your favorite pair of well worn skinny jeans, the ones that fit so well and feel just right. They're the perfect foundation for the busy day ahead.
Shelby of Pretty in the Pines is celebrating the return of sweater weather, and we are toasting it, too! Add a cozy pullover in rich jewel tones and cozy soft texture. Keeping the bottom slim with jeans lets you go oversized or extra roomy with the top. Explore beautiful knits, structures, and stitches like cable knit patterns or popcorn stitches. Slip on a pair of ankle boots, and toss your hair into a careless updo, and your look is effortlessly chic. Grab a cross-body bag in a spicy hue, and you are good to go. You'll be comfortable and looking great as you run last minute errands, check on the bird, crimp the pie crusts, and greet your guests.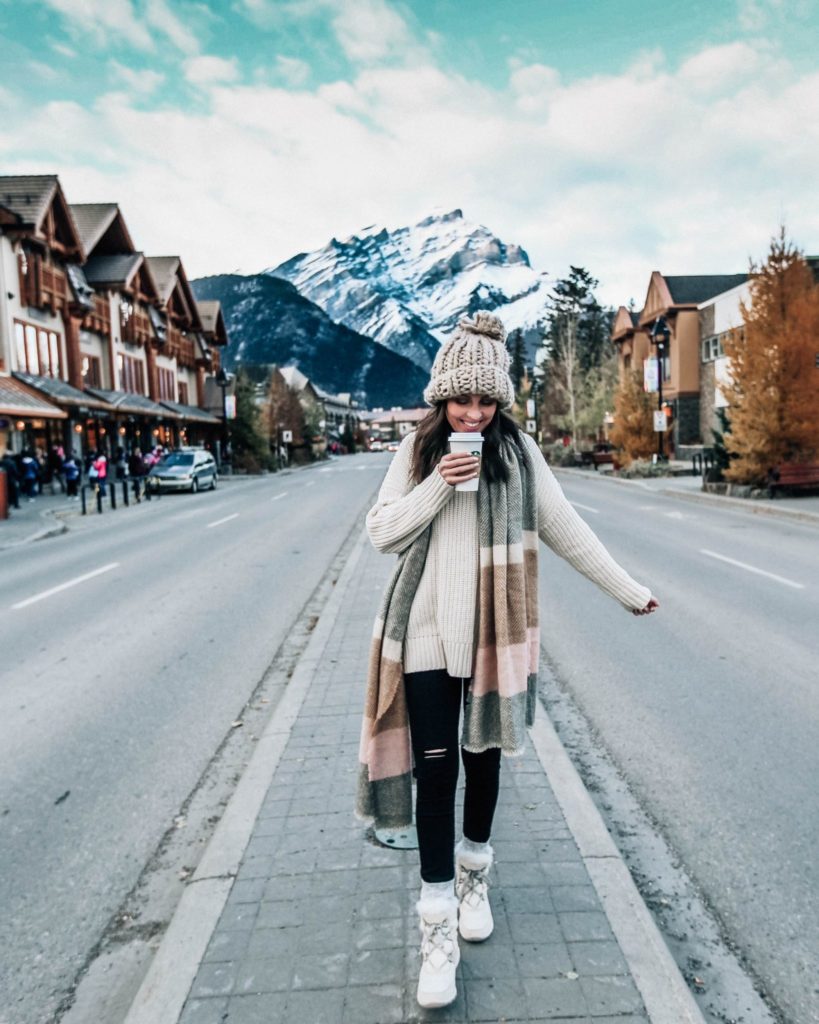 Thanksgiving Dinner
Taking a minute or two to change clothes for dinner is a great way to signal to your mind and body, as well as your guests, that the rush and the fussing are now over. Now it is time to slow down, relax, and enjoy the fruits of your labor and the people you have brought together.

Take a tip from Ashley Fultz, The Style Editrix, and choose a romantic dress in fall florals. As feminine as their spring counterparts, fall florals are generally more sophisticated and typically rendered in deeper, richer tones. This look is always so flattering. Keep your ensemble current with ankle boots, and give it a trendy, casual twist with a jean jacket. Finish with simple gold jewelry and let your hair down to softly frame your face. The look is both polished and poised, yet relaxed and inviting. You will be comfortable lingering over dinner as you visit with your nearest and dearest.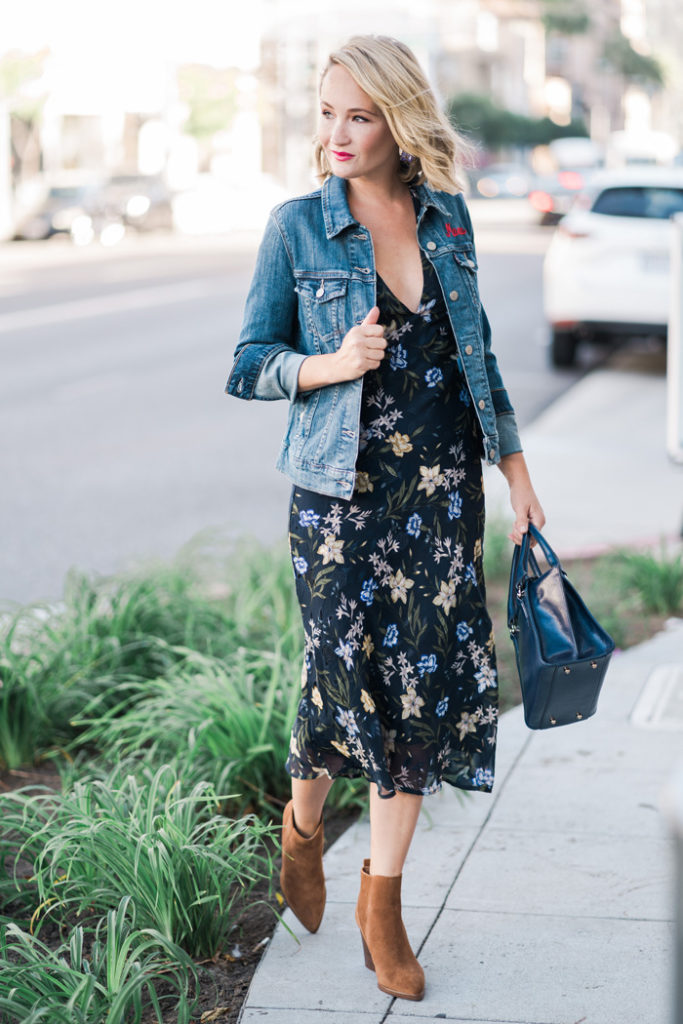 Thanksgiving Evening
When the final cup of coffee is finished, and the pies have been reduced to crumbs, your guests will soon be departing. After the last tail lights have faded into the distance, fight the urge to just drop into bed. Instead, change into your bamboo sleepwear, which is silky soft and oh so comfortable. Slide your tired feet into cozy slippers that both warm and protect you while you get the dishes done and the leftovers squared away. You will be well set for the following day. Then, when you slip between the sheets, your mind will be ready to let you truly rest. Utterly comfortable, enjoy the day's success and let the stresses fade away as you drift off to a restorative slumber.
Black Friday Fierce or Family Time?
What are your plans for the Friday after? Have you been scouting the hottest Black Friday deals? Will you be up and out before dawn, ready to score big savings? Or will you build a fire and lounge with your family over spiced cider and Netflix, and get a start on those yummy leftovers?

For the bargain hunter hitting the trail before dawn, dress as if preparing for battle. Steals and deals are prizes for the swift and the dedicated. Comfort is critical, and the fashion must be fierce. Acid washed or distressed skinny jeans set the tone. A lightweight sweater gives you full freedom of movement without becoming overly warm. A bright, colorful scarf gives you plenty of versatility and makes you easy to spot by the rest of your posse. Add an oversized bag for stashing your smaller finds, as well as carrying your bottle of water.
To really pull the look together, and give it a fabulous, take-no-prisoners vibe, choose a pair of stylish cognac knee-high boots, a la Jo-Lynne Shane. These fashion staples impart a lean, long line to your legs, with a dash of edgy glam. Be sure to find a pair that fit your legs well; this is crucial to the look and feel you are aiming for. For a wide calf, many styles come in broader cuts or sizes. Look for stacked or wide heels to provide balance to your look. If your calves are on the thin side, select boots with belts or buckle details at the ankle to draw attention to your sassy style. If you are petite of stature, rounded or pointed toe boots will give your legs a longer look than will a boxy, square-toed shoe.
Your confident stride will carry the day when you are questing for the best deals and discounts. Be sure to pick up a few pieces to wear with your boots – these fashion essentials are highly versatile. They're an excellent choice for both work and play, whether you are dressing up or keeping it casual. You'll rock your knee-high boots with pants, jeans, dresses, and skirts.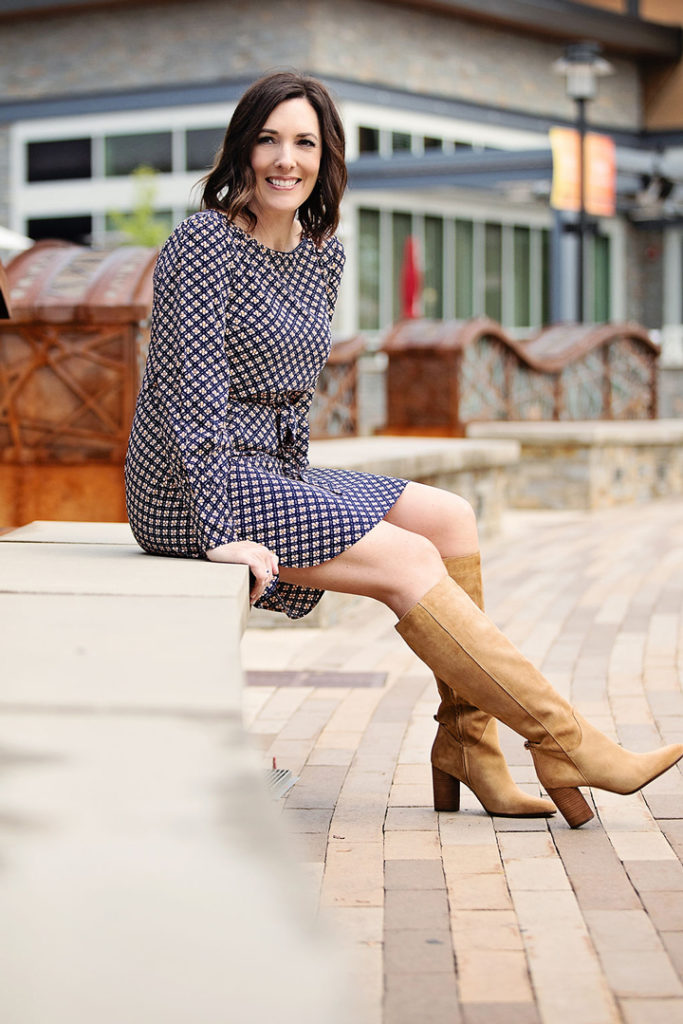 The Home Front
Whether you forgo the spoils of Black Friday altogether by staying home to bask in the glow of your gathered family, or you return home after a hard-fought day at the mall, you have earned your rest! Slip into your comfiest clothes like yoga pants and an oversized tee, or climb right into your jammies. It's lounging time! Wrap yourself in warmth and luxury with a plush terry cloth robe. Cuddling on the sofa with the kids, watching silly shows together, playing games… This is the time that forges and deepens family bonds. This time is fleeting. This time is precious. Embrace it. It is for times like this that we all give thanks.