Fashion trends come and go, so it's important build your wardrobe around staple clothing pieces that will never go out of style.
RELATED: 5 Reasons Why Kimono Robes Are A Must Have Accessory
11 Timeless Staple Clothing Pieces
1. Crisp White T-shirt
You can't go wrong with a well-fitting, crisp, white t-shirt. You can wear it on its own or layer it with other pieces.
It's an inexpensive and versatile piece that you can use year-round. Make sure to get a white t-shirt that fits well—not too loose and not too tight, with a neckline that complements your body type.
Pick out a length that you can wear comfortably, whether you decide to tuck it in or not. Don't forget to stock up once you find a brand and style that you like—the possibilities are endless when it comes to styling this clothing item, and you don't want to wear it out before you've tried them all!
2. Dress Shirt
What is a dress shirt? It's a button-down shirt with a collar. It usually has long sleeves with cuffs.
You can use a well-tailored dress shirt for work and play. Pair it with jeans if you're going for a more casual look.
For a more professional or corporate look, pair it with a pencil skirt or slacks and top it off with a blazer. Dress shirts come in a variety of fabrics including cotton, silk, and a poly-cotton blend.
Tip: If you're building your wardrobe, stick with basic colors for your dress shirt first. White, navy blue, and black are versatile and timeless colors.
3. Wrap Dress
Wrap dresses are great because they are flattering on practically all body types. On its own, it's almost an entire outfit—all you have to add is a nice pair of heels and a purse.
If you want to shake things up a little, you can also layer it with other items of clothing. You'll achieve a completely different look if you wear your wrap dress over skinny jeans or throw a blazer over it.
Tip: A knee-length wrap dress works great for both work and casual days.
4. Little Black Dress
Every woman needs a little black dress or LBD. Here are a few ways you can kill it with a LBD:
Wear it on its own with sexy heels.
Layer a blouse on top of it for more professional events.
Wear it with more casual shoes like sneakers or sandals, for a dressed-down vibe.
Sport an edgier look by slipping on some leather boots or suede boots.
Wear a shirt or turtleneck under it for a preppier style.
Ironically, the most versatile LBDs aren't really that little. A knee-length LBD with a high neckline can easily go from day to night.
5. Flattering Jeans
Everyone needs a good pair of denim jeans. It's important to take your time in choosing the right pair so you can  find something that is both flattering and comfortable.
Here's a quick guide on choosing a flattering cut for different body types:

Hourglass figure – high-waist jeans or jeans with a contoured waistband
Petite – straight leg jeans, high-waist jeans with flares, or cropped cuts in dark colors
Pear-shaped – boyfriend jeans or high-rise jean
Tall – jeans with flares or low-rise jeans
Plus-size – high-waist jeans, skinny jeans, or jeans with a stretch (ex: Lycra)
Flat behind – short-mid rise jeans or jeans with large back pockets
Long torso – high-rise jeans or jeans with long inseams
Short torso – hip-hugging jeans or low-waist jeans
This guide is helpful in narrowing down your choices, but it's important to try on your jeans to get the best fit. Don't be afraid to invest in your jeans—remember, you can use a good pair of denims for years.
Tip: Darker-wash jeans are versatile because it's easy to dress them up or dress them down.
RELATED: How To Choose The Right Spa Robes For The Ultimate Luxury Experience
6. Knee-length Skirt
If you're not big on skirts and only want a few of them in your wardrobe, a knee-length skirt is the way to go. Knee length skirts can be casual, work-appropriate, and formal—you just need to know what to pair them with!
Here are a few ways to dress down and dress up your skirt:
Casual – pair it with a t-shirt and sneakers.
Work – pair it with a dress shirt, blazer, and pumps.
Formal – top it off with a blouse and heels.
7. Black Slacks
Black slacks are great alternatives to jeans when you need to look more dressed up. They allow you to blend in well in professional and formal settings.
It isn't just for work though; it's also a fashion staple! Just think of Audrey Hepburn and her classic outfits featured well-tailored pieces.
Tip: If you're not a fan of black trousers, black leggings are a great alternative too.
8. Bathrobe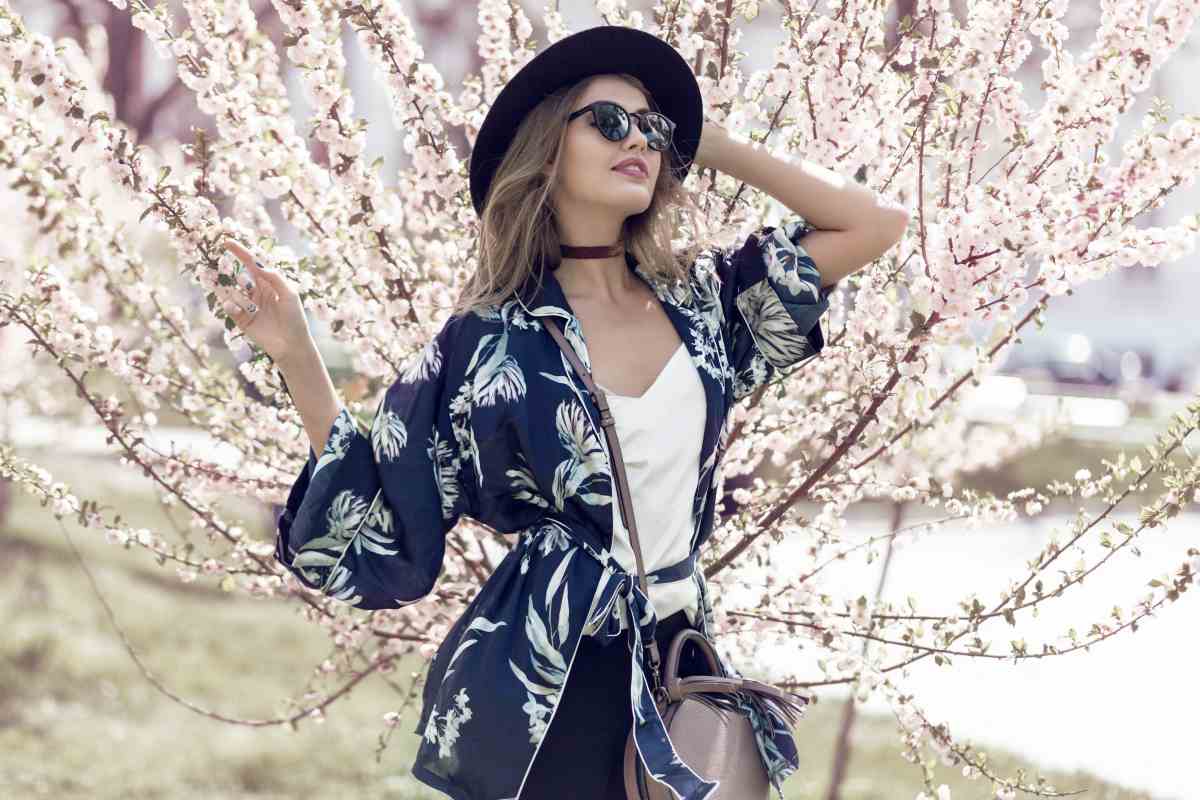 You shouldn't only feel great when you're out and about. It's equally important to invest in the wardrobe you use at home—like a luxurious bathrobe.

Functionally, a bathrobe can keep you dry and warm after you take a bath. But it also serves other purposes throughout the day, such as:
A good bathrobe is a wardrobe essential. When you invest in a good bathrobe, you're investing in the rest and relaxation you deserve.
9. Blazer
Even if you don't work in an office, a blazer is a wardrobe basic which works in every season. Using a blazer instantly adds a level of sophistication to an outfit.
You can wear it with jeans, a skirt, or even a dress. It'll also go really well with pumps, flats, or sneakers.
Tip: If you're buying a blazer off the rack and it doesn't fit you perfectly, go to your favorite tailor and have it altered.
10. Sensible Flats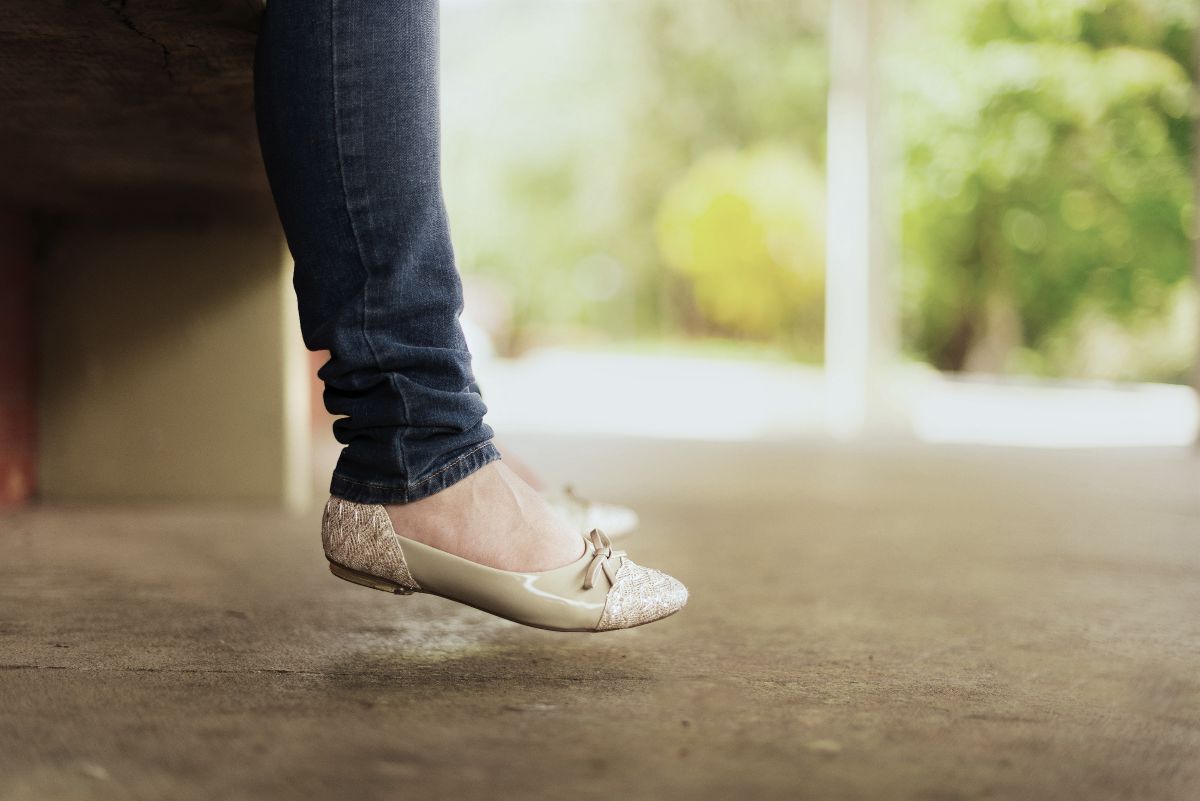 It's important to have a few pairs of sensible flats that you can take you from work to your chores. These days, there are so many flats to choose from!
You can try ballet flats, mules, or loafers. Pick neutral colors so that they'll be easy to incorporate into your outfits.
Tip: Always leave a pair of sensible flats in your car or at work. That way, if your feet want a break from heels, you'll have a comfortable yet fashionable alternative!
11. White Sneakers
White sneakers go with everything! You can wear them with your favorite pair of jeans, your LBD, and even with office outfits on Casual Fridays.
All-white sneakers are subtle, so they won't clash with too many outfits. Unlike other regular running shoes, white sneakers still have that put-together look that allows for more versatility.
Clothing staples are versatile pieces that you can wear in different ways and in different situations. That's why they never go out of style—you can easily add trendier pieces to these wardrobe basics.
As you build your closet, remember: quality is better than quantity. These are pieces that you'll be able to wear for a long time, so choose well.
Which staple clothing items do you need in your closet? Let us know in the comments section below. 
Up Next: