There's a reason why so many brides choose to wear a satin robe as they get ready for their big day (and wear them more and more after). Keep reading to learn more!
RELATED: Bachelorette Party Ideas for a Weekend of Wellness
In this article:
Make Every Day Special: Satin Robe Guide
What Is a Satin Robe?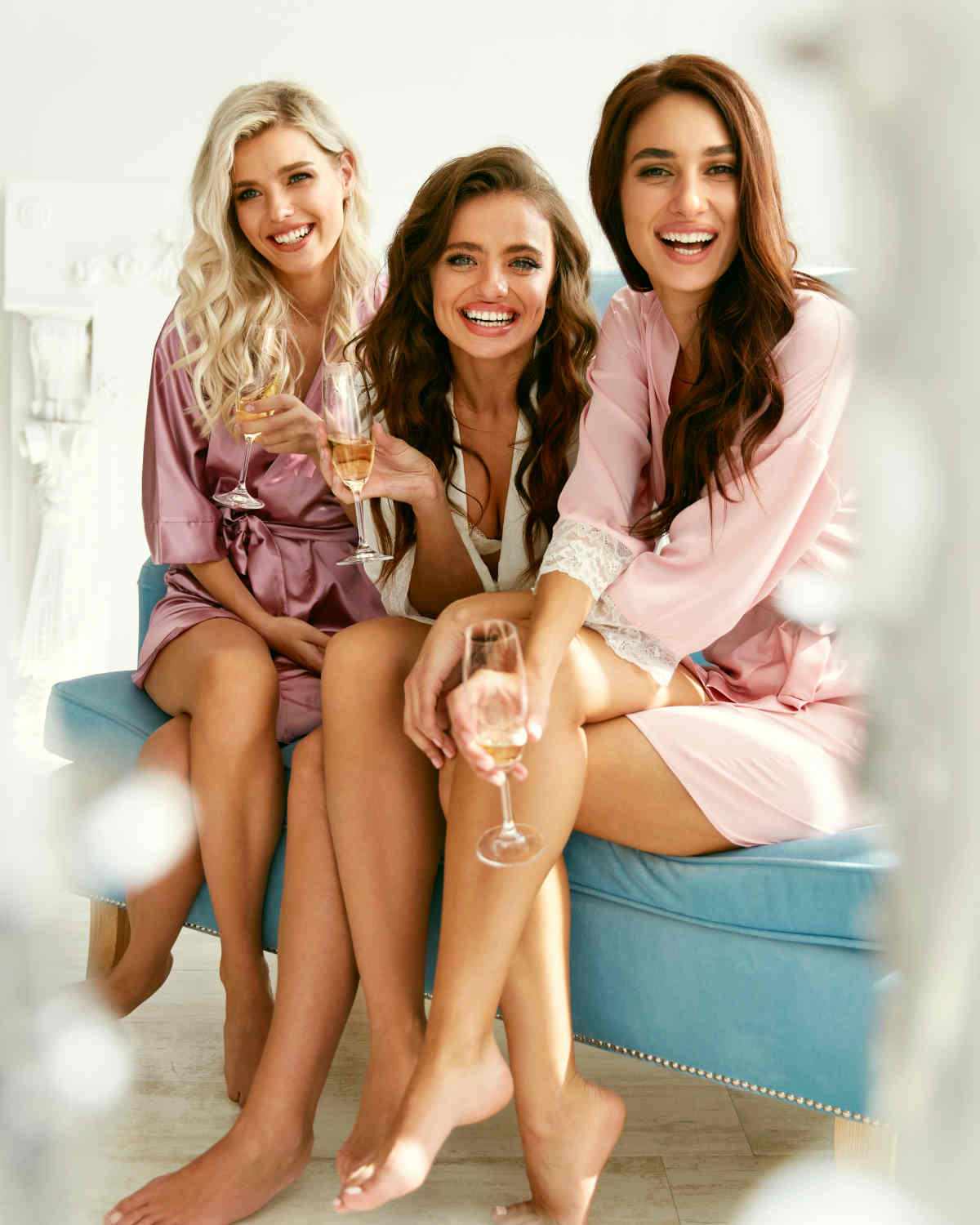 A satin robe is a robe commonly worn by people during intimate or special occasions. It is made out of satin, a light and smooth fabric.
In the Middle Ages, satin was a luxurious fabric made out of pure silk fibers. It became popular in Europe during the 12th century, but only the upper class could afford it.
These days, satin is more affordable and easily accessible. It's commonly used to make dresses, lingerie, nightwear, bedsheets, and robes. So while they're often earmarked as special, there's no reason why you shouldn't treat yourself and wear one daily.
What is satin? It is a fabric made out of acetate, nylon, polyester, rayon, silk, or a blend. It's usually smooth and glossy on at least one side of the fabric.
Who Should Wear Satin Robes?
Anyone who appreciates the unique combination of luxury and comfort may enjoy a satin robe, but it's even better for people who are prone to allergies! Another benefit of a satin robe is that it's hypoallergenic.
The protein structure of satin robes differentiates it from other fabrics. Thanks to the glossy finish, it's less likely to trap allergens in its fibers.
So if you're already prone to allergies, trade in your regular robe for a satin one!
Hypoallergenic definition: Any substance that is unlikely to cause an allergic reaction. It is often used as a descriptor for cosmetics or textiles.
Why Choose a Satin Robe?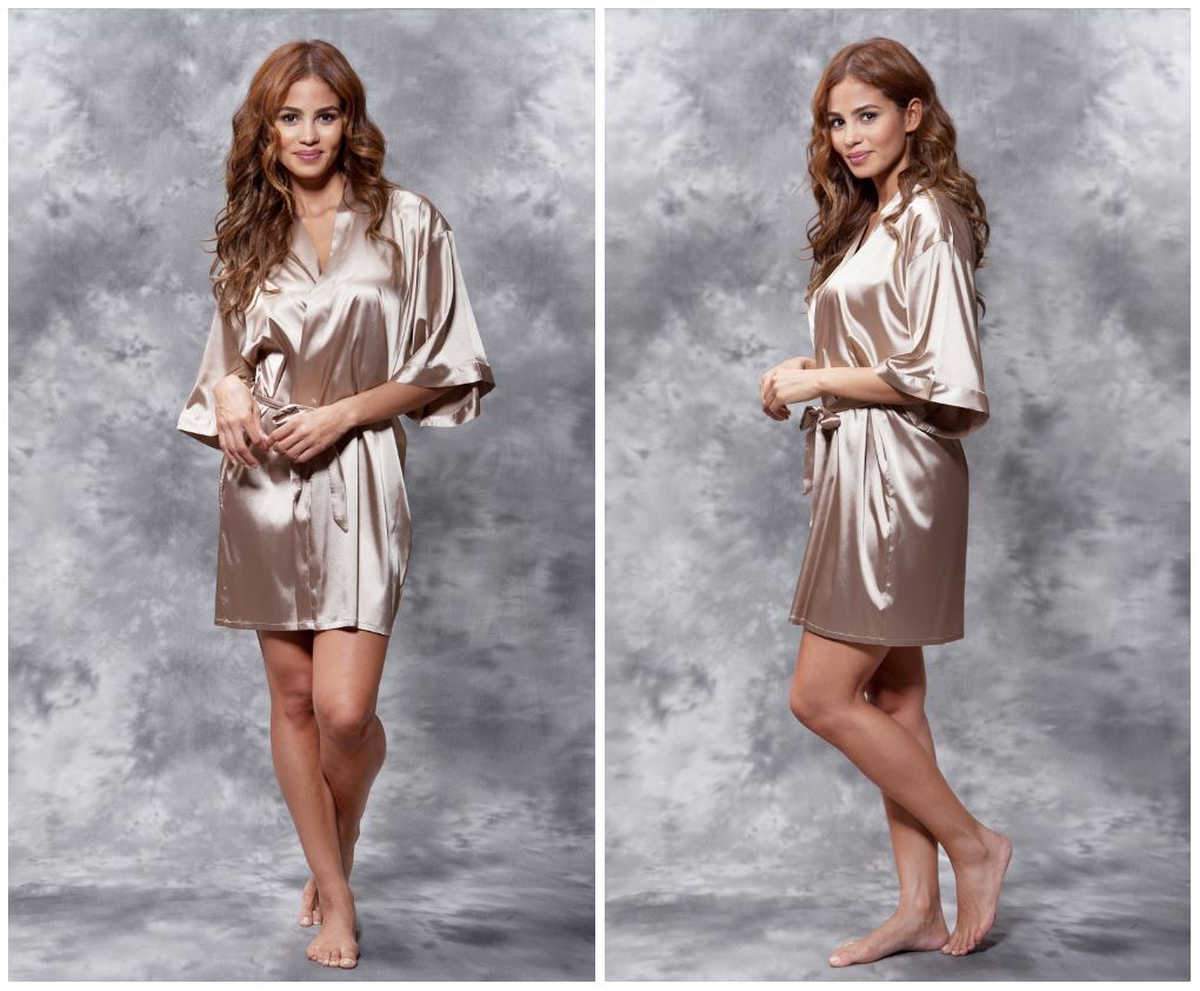 Apart from its luxurious look and feel, many choose satin robes because of the following reasons:
Absorbent quality – This lightweight fabric can actually absorb 30% of its weight.
Quick drying feature – The fabric tends to air-dry quicker than other robes, such as terry cloth or cotton robes.
Soil and odor-resistant – The smooth surface of the fabric allows it to naturally repel soil and keep from absorbing odors.
Variety of colors and designs – Satin robes come in a wide range of colors. They are also customizable for special occasions!
The absorbent quality, quick drying feature, and lightweight feel make for a very comfortable and stylish robe.
RELATED: The Best Underrated Bachelorette Getaways in the Fall
When Is It Best To Wear a Satin Robe?
While it has become customary for brides and bridesmaids to don them as they prep for the wedding, a satin robe can be worn by anyone on a daily basis. One of the great things about satin robes is they can be worn in a variety of climates.
It's easy to layer with other clothing when you're at home. This makes it a great addition to your wardrobe during the cooler seasons.
You can also comfortably wear it when it's warm because the fabric is lightweight and soft. So, it's always a good idea to have a satin robe on hand whenever you feel like leveling up your look, or need a little extra comfort.
Apart from daily use, satin robes are also great for extra special occasions! Customized satin robes don't only feel great, but they look great too—that's why it has become the standard pre-wedding wear for many brides (and their bridesmaids).
Satin robes are an easy way to create a cohesive yet classy look for a bride and her bridal party. They drape beautifully and they're easy to move around in during all of that pre-wedding chaos.

Brides can turn the satin robes into a more meaningful keepsake by customizing them. They can have words like bride, maid of honor, bridesmaids, or mother of the bride spelled out in rhinestones on the back of the robe.
Where Can You Buy a Satin Robe?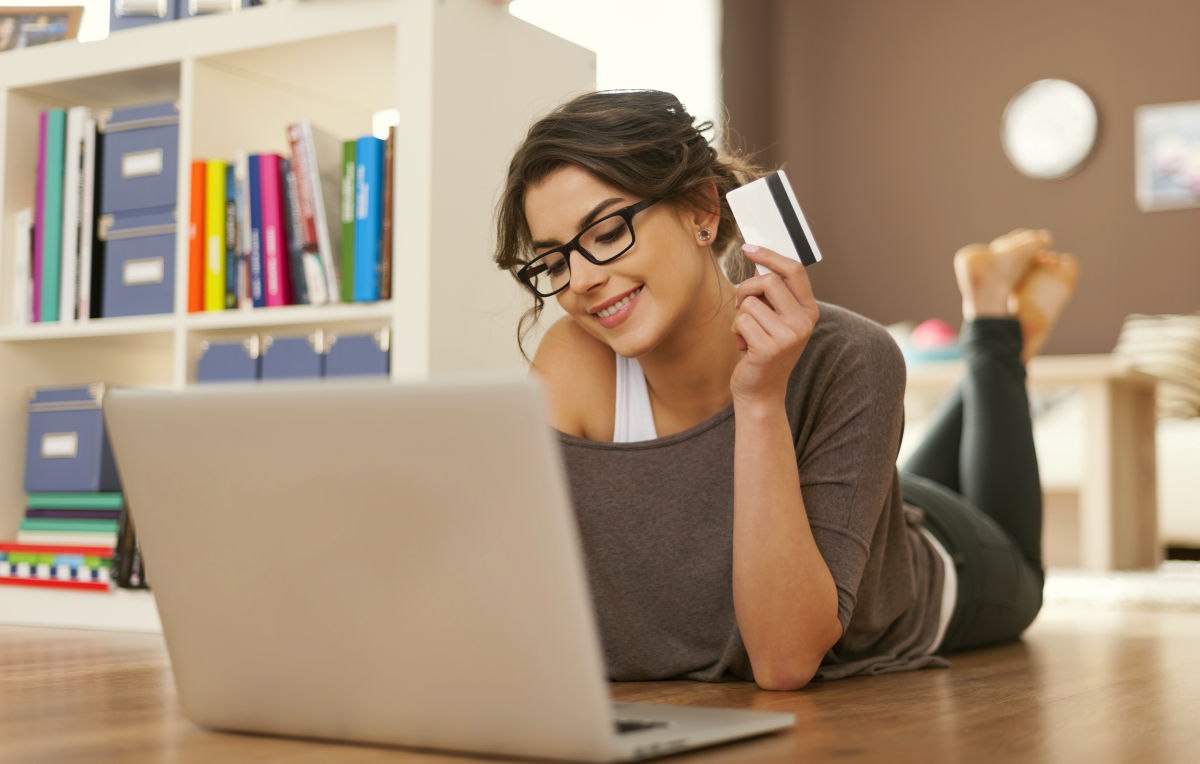 If you're looking for a satin kimono robe that comes in a variety of sizes and colors, RobeMart is the best place to look! RobeMart also has a plus size satin robe option—their sizes go all the way up to double XL.
RobeMart offers great discounts for bulk purchases. They also throw in free standard shipping within the contiguous United States if you spend a minimum of $150.00.
While some people may be wary of online shopping, RobeMart has a hassle-free return and exchange policy for your convenience. In a few simple clicks, your satin robe could be on your doorstep in no time!
How Do You Wash Satin Robes?
Already have an old satin robe languishing in your wardrobe? Follow these simple tips to prolong the life of your satin robe.
Read the care labels carefully and follow the manufacturer's instructions for washing and drying.
Treat stains immediately to avoid permanent damage. Use a stain remover to spot-treat stains.
For blood stains, soak the stain in cold water for 30 minutes before using a stain remover.
Don't use stain removers with bleach. Bleach can weaken the fabric's fibers and make them more prone to damage.
Always use cold water to wash satin robes.
Use detergent made for delicate clothing.
If you can, hand wash satin robes instead of using a washing machine.
When hand washing, avoid twisting and wringing the fabric. Instead, carefully swish the fabric in the water.
If you can't hand wash the robe, use the washing machine's delicate cycle on low.
Avoid using the dryer to dry your satin robe. Instead, lay it out on a drying rack and air dry your robe away from direct sunlight.
If it's still wrinkled after air drying, use a steam iron.
If all you have is a flat iron, turn your robe inside out and place a cloth on top of it. Put your iron on low and iron the cloth on top of your robe.
Be careful about using clothes clips and plastic hangers to hang up your robe. Satin can easily take the form of objects, and using certain hangers or clothes clips can lead to permanent damage.
Don't store your satin robe in plastic for too long. Plastic encourages discoloration of satin.
If you're still not sure about how to wash your satin robe and you don't want to damage it, a professional dry cleaner should be able to take care of it for you.
Whether you're preparing for a special occasion or looking for something to spruce up your daily wardrobe, a satin robe definitely has a place in your closet.
Go ahead and check out RobeMart's satin robe collection. You're sure to find something for you or your girlfriends — whether you're gearing up for that Big Day or not.
Are you interested in wearing a satin robe on your special day or every day? What kind of robe did you envision? Let us know in the comments section!
Up Next: