Planning to give personalized robes to your loved ones? Learn the reasons why unique, personalized robes are the perfect gift to give to anyone on any occasion!
RELATED: 11 Gifts To Give To Your Sorority Sisters
In this article:
7 Reasons Personalized Robes Are the Perfect Gift for Any Event
1. Personalized Gifts Are Always Extra Special
When handing out presents for special occasions, you'd want your recipient to think of you when they see your gift. And what better way to achieve that than by giving them personalized bathrobes!
On their own, bathrobes are already a unique item not many people give as a gift. So, there's a good chance you might be the first person to give them a beautiful bathrobe for a present.
Also, by personalizing them, you add a personal touch to your gift, making it truly special. After all, it was custom-made specifically for your loved one!
Tip: To make your gift even more special, make sure to design it according to the preferences of whomever you plan to give a gift to.
For example, if she likes girly, dainty items, then you can choose a beautiful kimono robe that suits her style. Meanwhile, you can opt to get a comfortable, functional robe if the recipient of your gift is a practical man who values efficiency over unnecessary aesthetic.
2. Robes Are Now More Stylish Than Ever
Contrary to popular belief, the use of bathrobes is no longer limited to indoor lounging. Recent trends have turned it into a fashion statement people wear to various occasions!
In fact, you can use it as an alternative to the traditional coat or jacket when going to semi-formal events. Of course, you can also wear it to overnight pajama parties.
There are dozens of ways to style and use bathrobes nowadays, so don't limit yourself. Let your creativity run wild!
Tip: Planning a bachelorette party? Then you definitely need a set of personalized bridesmaid robes! Choose a cute, uniform set your girls can wear at the spa, pool, or even at the main party.
If you want to have a wholesome bachelorette party, then go with some comfortable terry cloth robes. But if the party's going to be a little naughty, you can wear bold, daring lace robes.
 3. They Can Use It in Different Ways
Bathrobes are stylish pieces of clothing anyone can use to achieve whatever aesthetic they're going for. In fact, you can completely change the way your robe looks depending on the accessories you use.
For example, if you're going to a semi-formal event, you can wear it as a coat on top of your dress or button-down shirt. On the other hand, you can use it as a sexy cover-up while you're at the beach.

Just remember to choose the right robe based on what activities the recipient of your gift usually does. You won't wear an absorbent cotton-based bathrobe to the beach, would you?
After all, a beautiful kimono lace robe might be wasted if you simply plan to use it as your nighttime pajamas.
Tip: Can't find the right robe for your loved one? Don't worry!
Recent fashion trends have pushed big brands like RobeMart to create a diverse, stylish line of bathrobes suitable for men and women of all ages. So no matter what style you're looking for, there's bound to be one available!
RELATED: 7 Things To Consider When Purchasing A Men's Robe
4. Robes Are Durable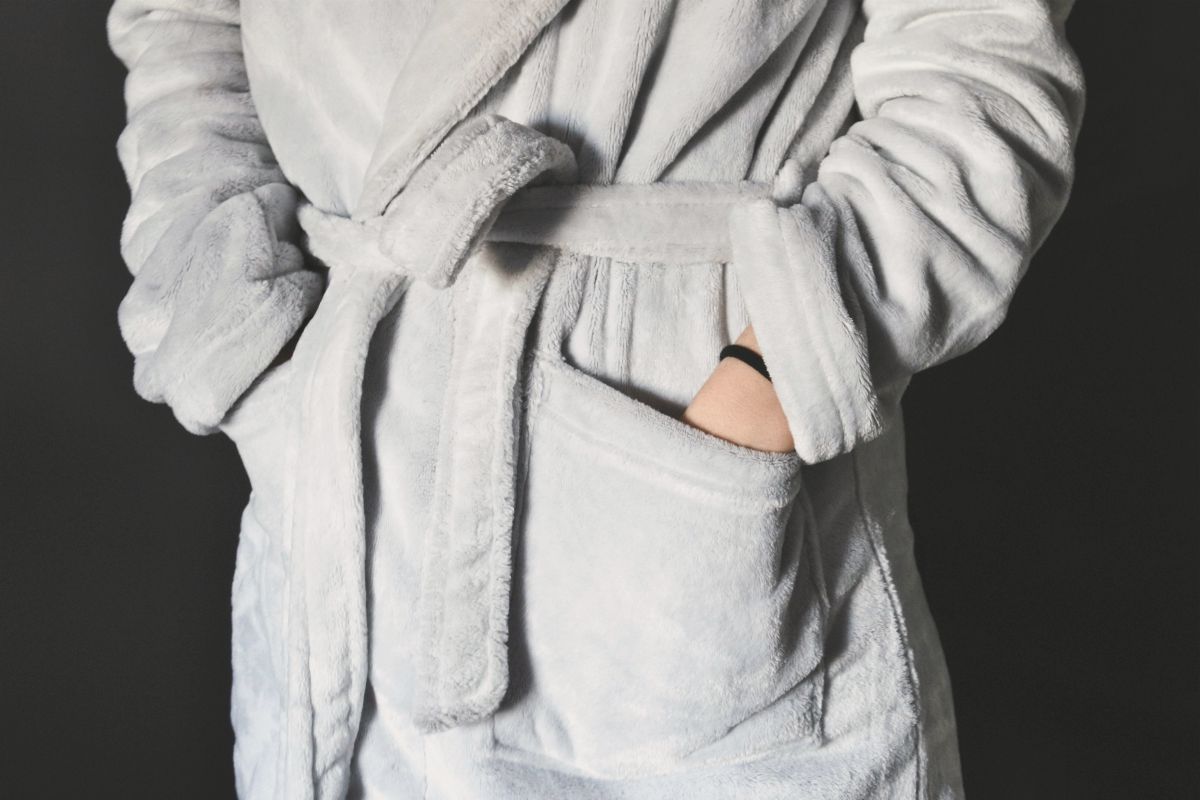 The best gifts to give are those durable enough to last at least a few years. Rather than giving your loved ones wine, which they can easily finish or clothes that they'll probably grow out of, give them something durable and long-lasting like a robe!
Robes are very durable pieces of clothing that don't easily tear, shed, or fade. Plus, you won't easily grow too big or small for them since they're made of loose materials.
If you take good care of it, a single robe might even last you around a decade! We guarantee that if you give someone personalized robes, they'll be able to hold and cherish that gift for a very long time.
5. They Are Affordable But Quality Gifts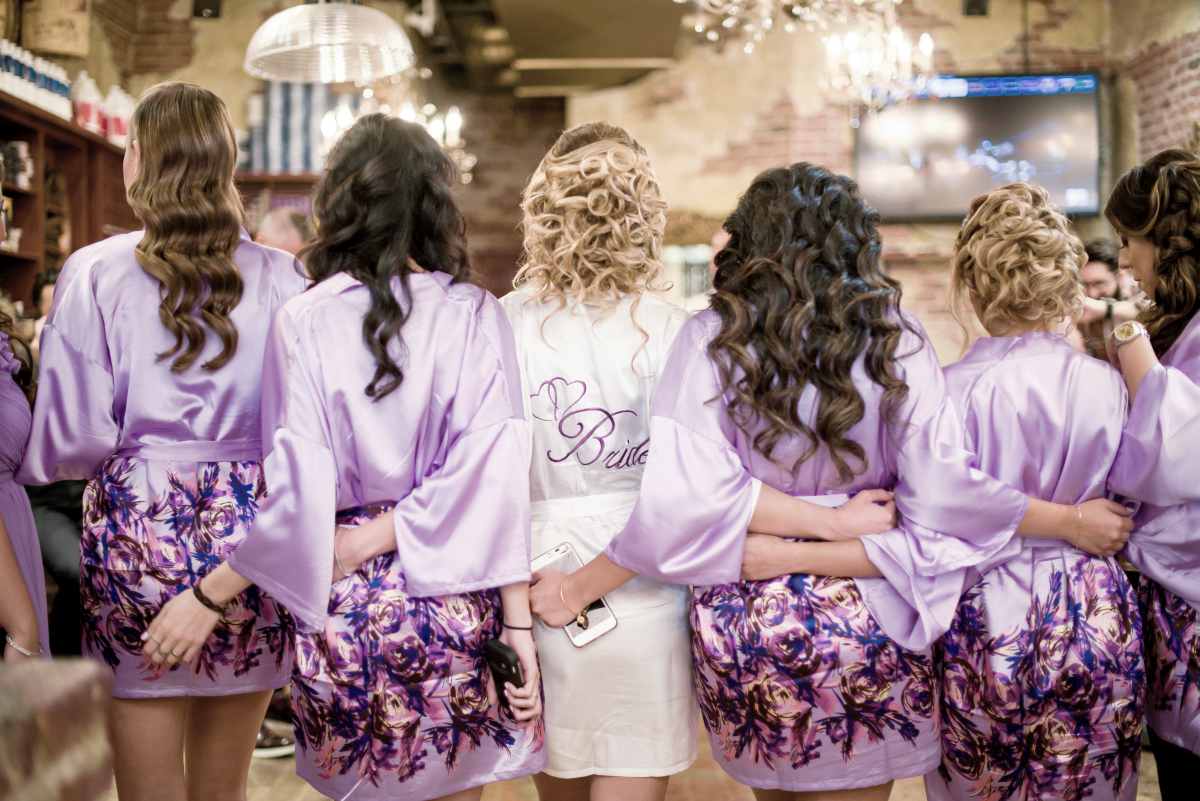 Personalized bathrobes might look expensive, but they're actually pretty cost-efficient. They make great gifts to hand out at events like bridal showers, weddings, and bachelorette parties because they're affordable enough to get in bulk.

Now, while saving money is a good thing, you must never sacrifice quality. Only buy from reputable, trusted brands you can trust to provide efficient, long-lasting robes.
For example, if you're in the market for some high-grade personalized bridal robes and bridesmaid robes, you can check out RobeMart's collection. We offer an array of kimono and satin robes at great prices.
6. Robes Can Be Stylish
Bathrobes are never out of style! If you take the right accessories and have the right attitude, you can wear them anywhere, which is why a lot of celebrities wear robes in public.
If you're going to give it as a gift, it might be a good idea to throw in some accessories. Earrings, sandals, or terry slippers are much appreciated.
Plus, it'll give your loved one an idea on how to wear and style a bathrobe. Think of it as some kind of DIY robe fashion starters' kit.
7. Robes Are Comfortable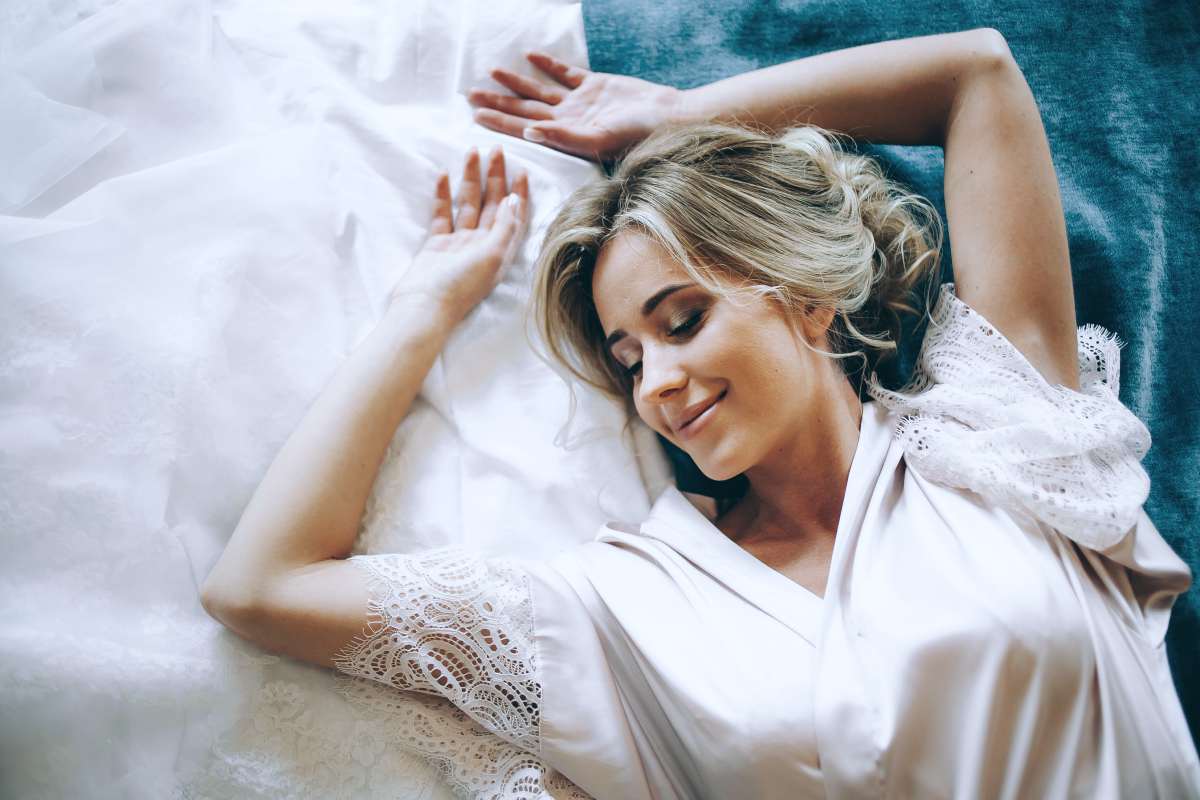 Do you know what makes a good gift? Something that sparks positive emotions.
When it comes down to it, the main reason people think robes are awesome is they are very comfortable. They're so comfortable that you can literally sleep in them!
Now, if you give someone personalized robes, they'll associate you with warmth, comfort, and security.
Overall, the best gift to give someone is something that will make them feel loved and special, and that's exactly what personalized robes do! It gives them warmth and protection during cold, rainy nights.
Meanwhile, it also serves as a stylish accessory your loved one can use to complete their outfit.
Whatever kind of robe you choose, just make sure it's something you truly want them to have. After all, nothing feels better than to receive a gift chosen out of love, sincerity, and compassion.
What kind of personalized robes do you want to receive from your friends and family? Share your wish list with us in the comments section below!
Up Next: