Read on for an easy guide to help you choose the best men's robe for you (or your partner!)
RELATED: 5 Coziest And Most Stylish Men's Bathrobes
In this article:
7 Questions You Need to Ask Before Buying a Men's Robe
1. Purpose: What Are You Going to Use It For?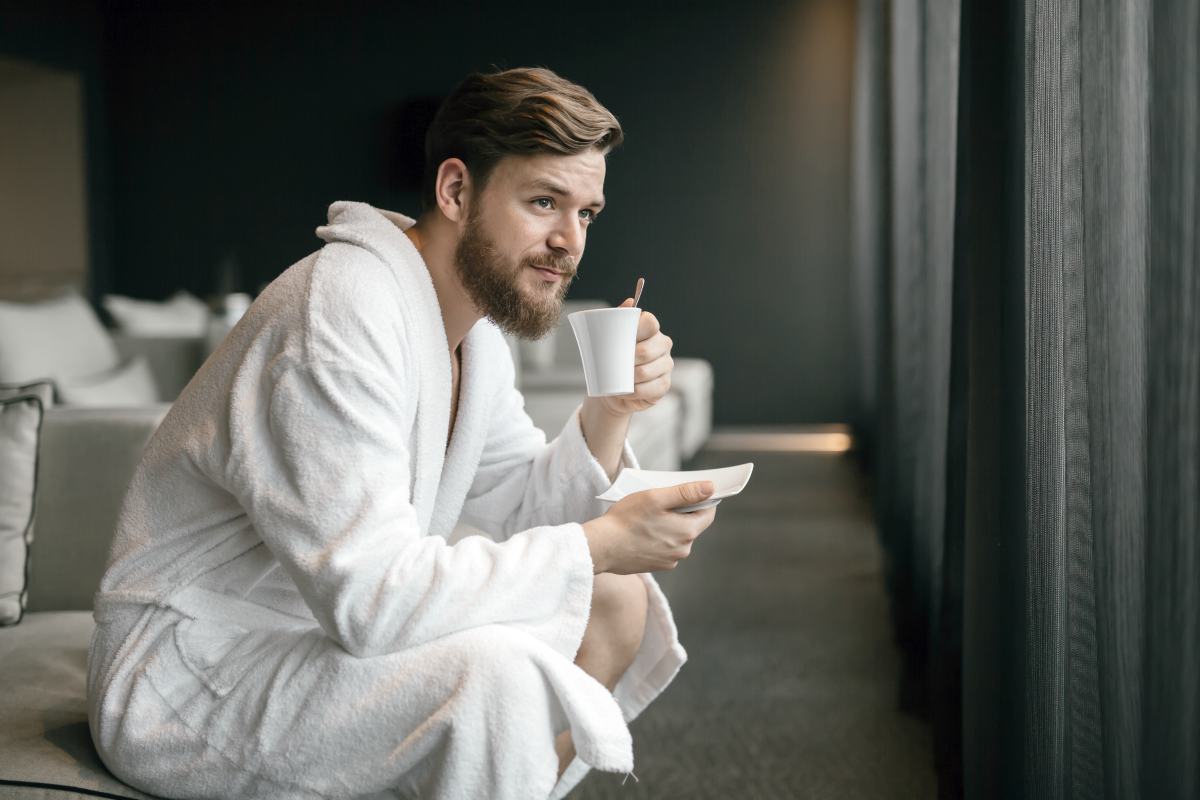 There are various factors to consider when purchasing a robe, but the first thing you need to think about is how you intend on using it. Robes are versatile and can serve different purposes.
Here are a few ways you can use a robe:
Put it on after you take a bath to help keep you dry.
Wear it as you lounge around your house to keep you warm and comfortable.
Throw it on as a cover-up for quick outdoor chores (ex: getting the mail, answering the door, etc.).
Bring it with you to the beach or by the pool and use it in between your dips.
Take it with you to the gym to wear in the locker room or other common areas.
Use it as a cover-up while you get dressed for the day or even for special occasions.
Pair it with your pajamas for extra comfort at bedtime.
Some people use their robes primarily at home, while others take it with them for certain activities. You may also want to consider the weather when choosing your robe.
Robes with thicker fabric can offer you extra warmth and comfort during winter, but may be too heavy during the summer. Men's robes come in a variety of fabrics and styles, so choose a robe (or two) that will meet your needs.
2. Fabric and Material: How Do You Want It to Feel?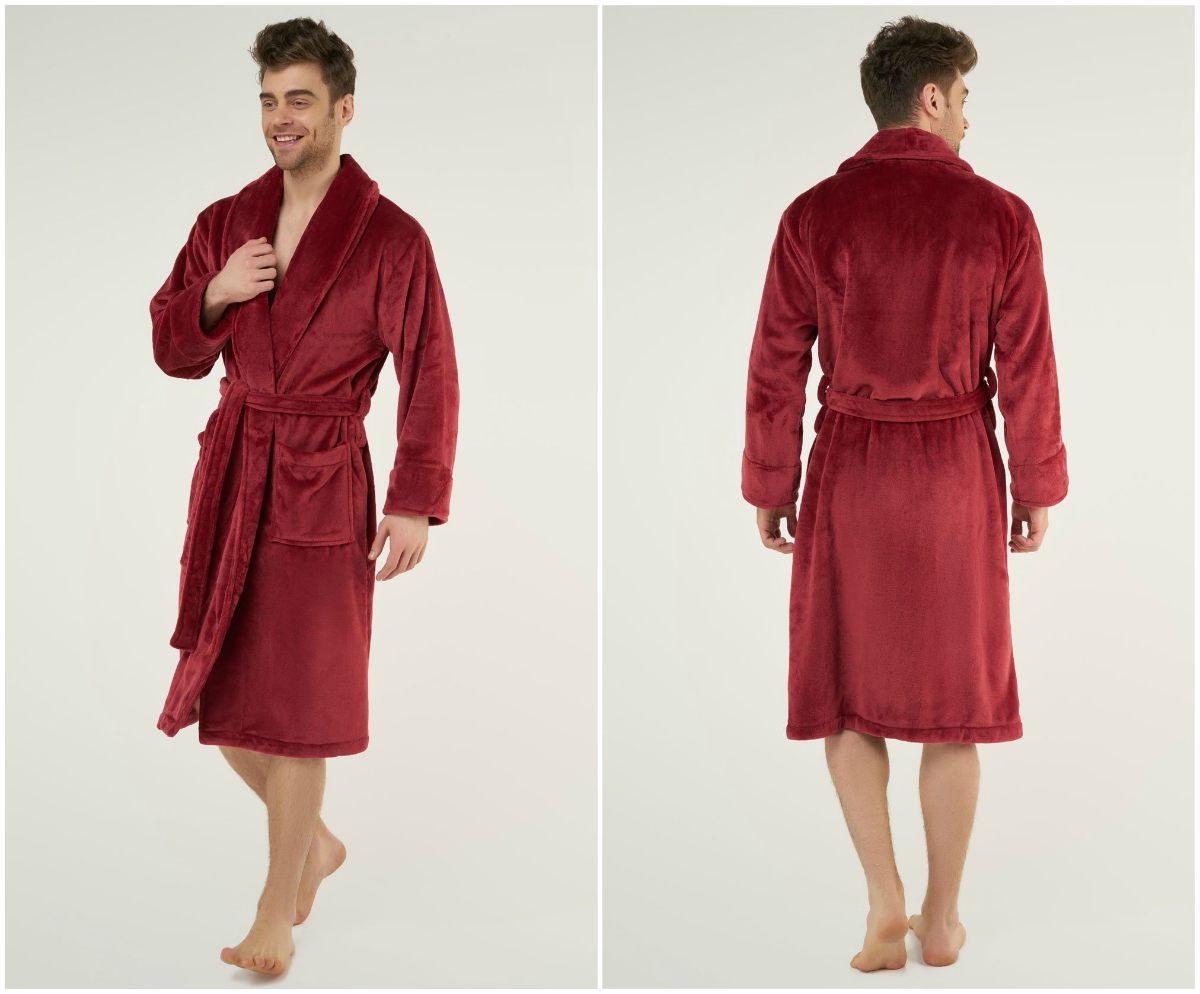 Men's robes come in a variety of fabrics or materials. Here are some of the materials you can choose from:
Super soft Tahoe microfleece
Terry cloth in 100% Turkish cotton
Waffle cloth in 100% Turkish cotton
Waffle cloth in poly-cotton blend
Terry cloth in 100% premium Turkish cotton
Microfleece is a great fabric for robes. It can help trap body heat, so it's a great choice if you want something that will keep you warm.
On top of that, RobeMart's microfleece bathrobes are super soft. Unlike other bathrobes, they use the microfleece material on the inside as well!
Turkish cotton is ideal for robes. It's a type of cotton that grows in Turkey's Aegean Region.
Compared to regular cotton, it has longer and stronger threads. Turkish cotton dries quickly, is absorbent, and it becomes softer over time.
Poly-cotton is another alternative to consider. It's a blend of 60% natural cotton and 40% polyester.
Some people prefer poly-cotton blends because the addition of polyester makes the fabric stronger. This durability also allows for easier customization.
Turkish cotton and poly-cotton blend materials can come in two fabric finishes: waffle and terry. Waffle robes come in either a diamond or square pattern.

It's a lightweight and highly breathable robe. Terry cloth is the fabric used to make most towels, so it also makes the perfect robe.
Terry cloth robes are soft, fluffy, and highly absorbent. It also dries quickly, which helps reduce bacteria build-up.
3. Style: How Do You Want It to Look?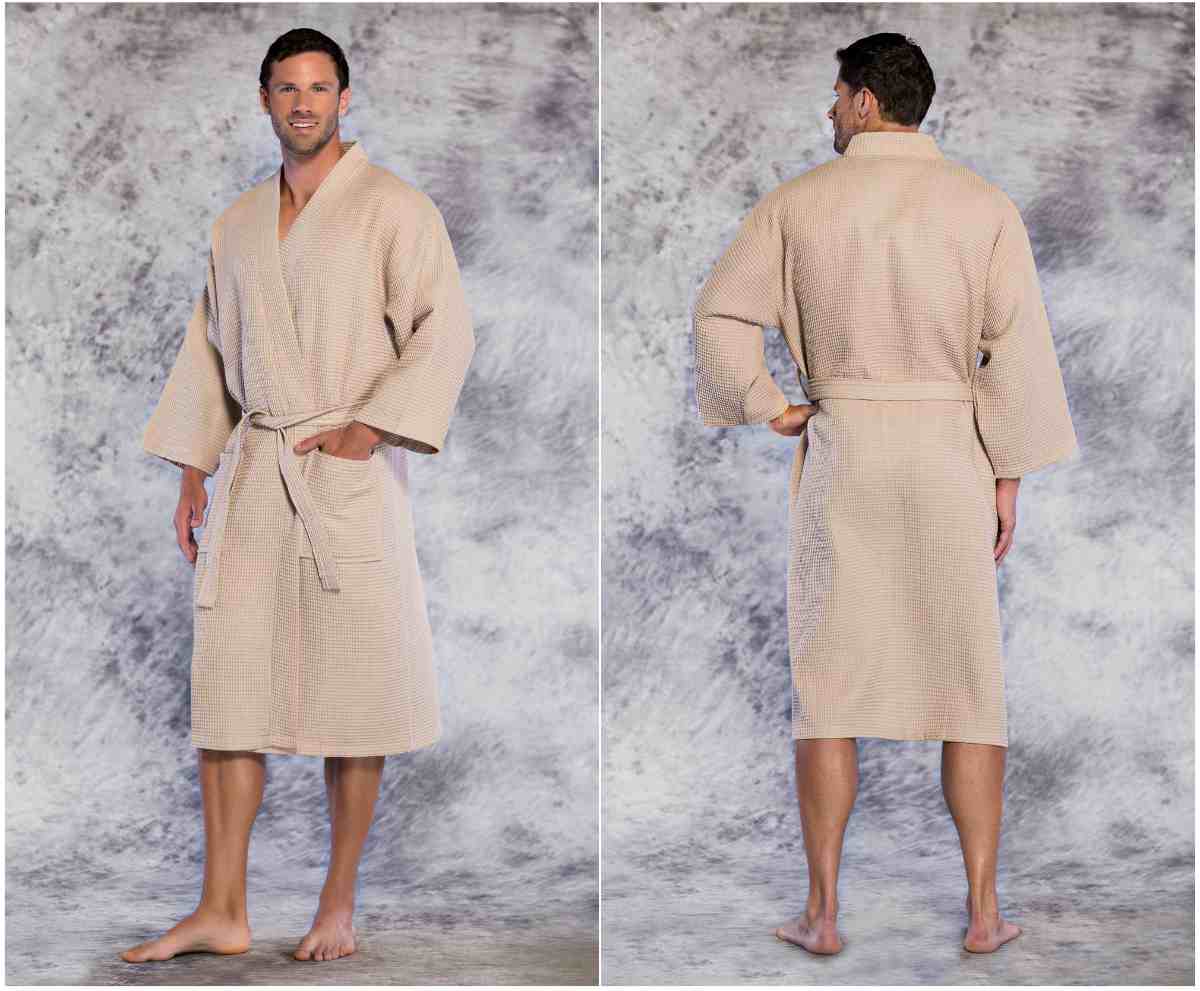 After choosing the fabric and material, the next thing you need to consider is the style of the robe. There are three main men's robe styles you can consider:
Shawl collar robes – this classic style draws its inspiration from 19th Century Housecoats. These housecoats were worn by royalty, so you're sure to feel like a king when you wear your shawl collar robe.
Kimono men's robe – this sleek style draws its inspiration from traditional Japanese garments.  The flat neckline and wide sleeves allow you to stay comfortable and move with ease.
Heavy weight men's robe with hood – this style is perfect for ultimate warmth and coverage. The extra-large hood can keep you warm and dry your hair in no time.
All of these styles come with two front pockets. They also come with a matching robe belt.
RELATED: How To Choose The Right Spa Robes For The Ultimate Luxury Experience
4. Color: What's the Right Shade?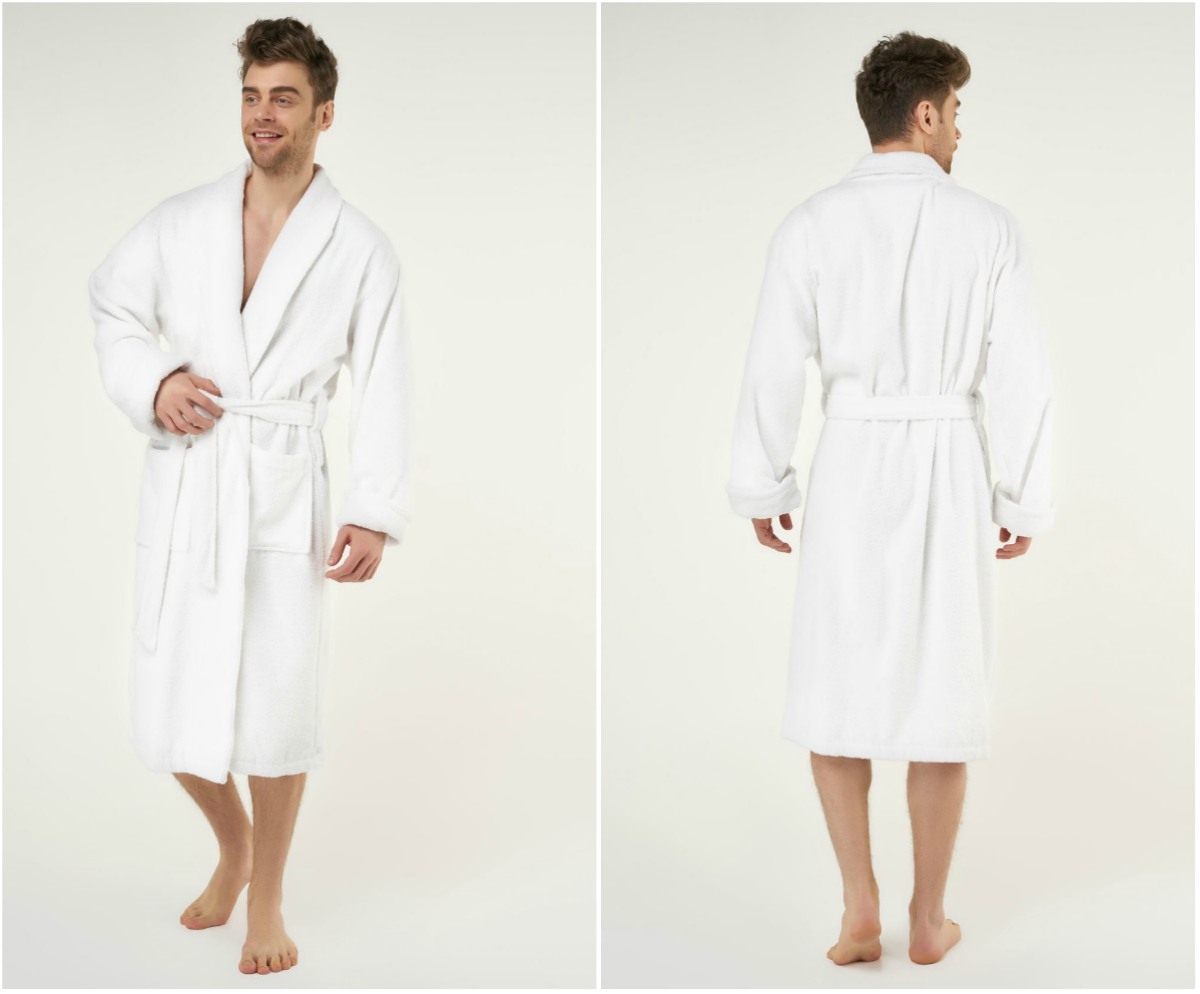 When choosing a color for your robe, don't be afraid to choose a color you really enjoy wearing. You're more likely to maximize your robe if you like how it looks.
Your color options will also depend on the style you end up choosing. Some styles only come in two classic colors, white and black, while others come in a variety of shades.
For example, the Super soft Tahoe microfleece robe comes in six rich shades: white, burgundy, black, grey, purple, and navy.

5. Size: What's the Best Fit?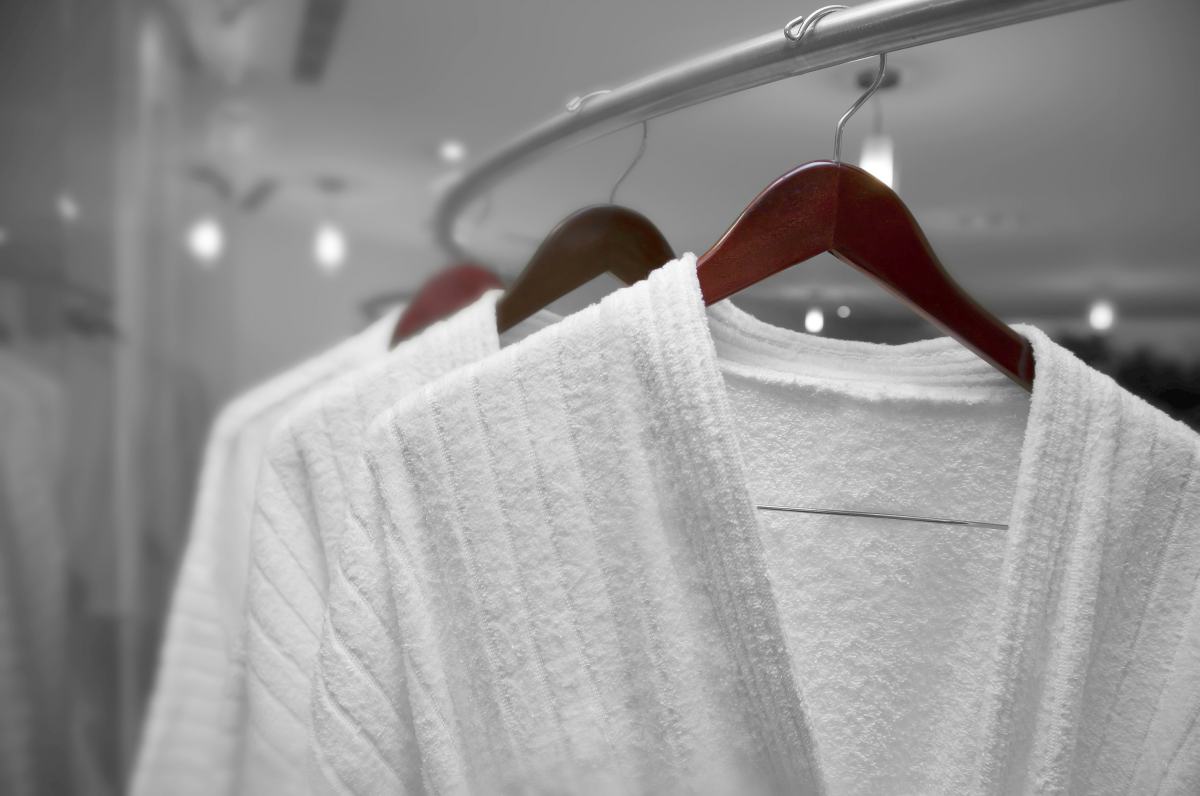 Robe size is an important consideration. If you purchase a robe that doesn't fit right, then you're less likely to use and enjoy your robe.
There are five size points on the robe to consider when purchasing your robe:
Length – refers to how long the robe is from the shoulders to the hem.
Sweep – refers to the circumference of the bottom hem. It tells you how much fabric you'll have to wrap around the body.
Sleeve – refers to the measurement from the sleeve to the cuff.
Cuff – the cuff refers to the width of the sleeve opening.
Armpit – this refers to the width of the armhole closest to the shoulders.
RobeMart's robes come in a variety of sizes. Depending on the style, their robes come in small/medium, large/extra large, one size fits most, and double extra large.
RobeMart's website indicates the exact measurement of the different size points for each size. With this information, you'll be able to choose the size with the best fit.
6. Customization Options: How Can You Personalize It?
Who do he think he is with an embroided robe 😂⁉️ pic.twitter.com/ROXS2K2HVb

— ✨petty la'belle✨ (@_LOVECourtKNEE) January 1, 2014
If you're looking for ways to make your robe more personal, you can consider customizing it. There are four ways you can customize your robe:
Vinyl printing
Simple embroidery with names/initials
Monogramming
Embroidered logos
Customizing your robe is a great way to distinguish it from other robes. It's also a fun and creative exercise.
7. Accessories: What Else Goes with It?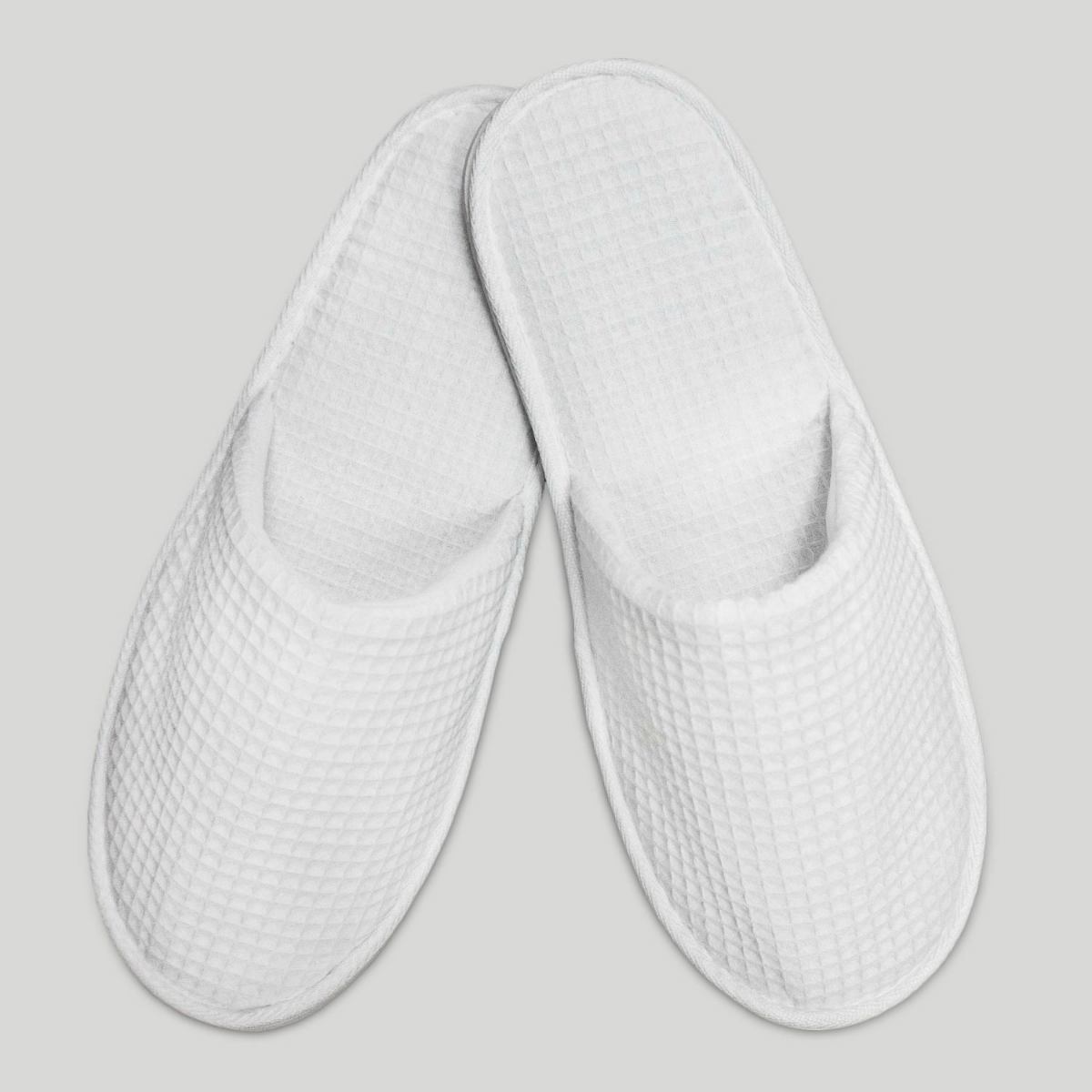 Once you choose the perfect robe, you may want to consider pairing it with matching accessories. For instance, why leave your feet out?
Pamper your feet by choosing matching slippers. You may also want to consider matching body wraps or luxurious towels for a complete set!
Gentlemen, your wardrobe isn't complete without a bathrobe. If you don't have one yet, now is the perfect time to purchase one!
Are you interested in purchasing a bathrobe? What factors are you considering? Let us know in the comments section below.
Up Next: