Take rest and relaxation seriously by investing in these comfortable loungewear pieces. Lounging around never looked—and felt — so good! Keep reading to find out more.
RELATED: 15 Wardrobe Essentials That'll Make Dressing Up For Occasions Easier
Loungewear Must-Haves For Your Closet: 9 Comfy Pieces
1. The Hoodie
This wardrobe staple used to be the go-to for late night drugstore runs, or worn nonstop over a long weekend. There are probably plenty of these you've collected over the years, whether from school or begrudging partners.
What makes the classic hoodie among the best must-have loungewear pieces to have in your closet is the rising popularity of streetwear. It's also incredibly comfortable, often has a nice warm pocket in the front for your hands, and a nice pocket for your head (the hood) for when you're having a bad hair day or just want to channel your inner couch potato.
2. Silky Camisole Top
Also known casually as the cami top, having one of these lacy, silky camisoles is a must. The fabric is cool and smooth to the touch, which is perfect for a warm night, yet it looks fancy enough to go out in.
Pair it with a classy pencil skirt, pair it with jeans, or wear it to soften up the sharp edges of a severe blazer. Nobody will think you simply had no time to choose a decent blouse that morning!
3. Silky Slip Dress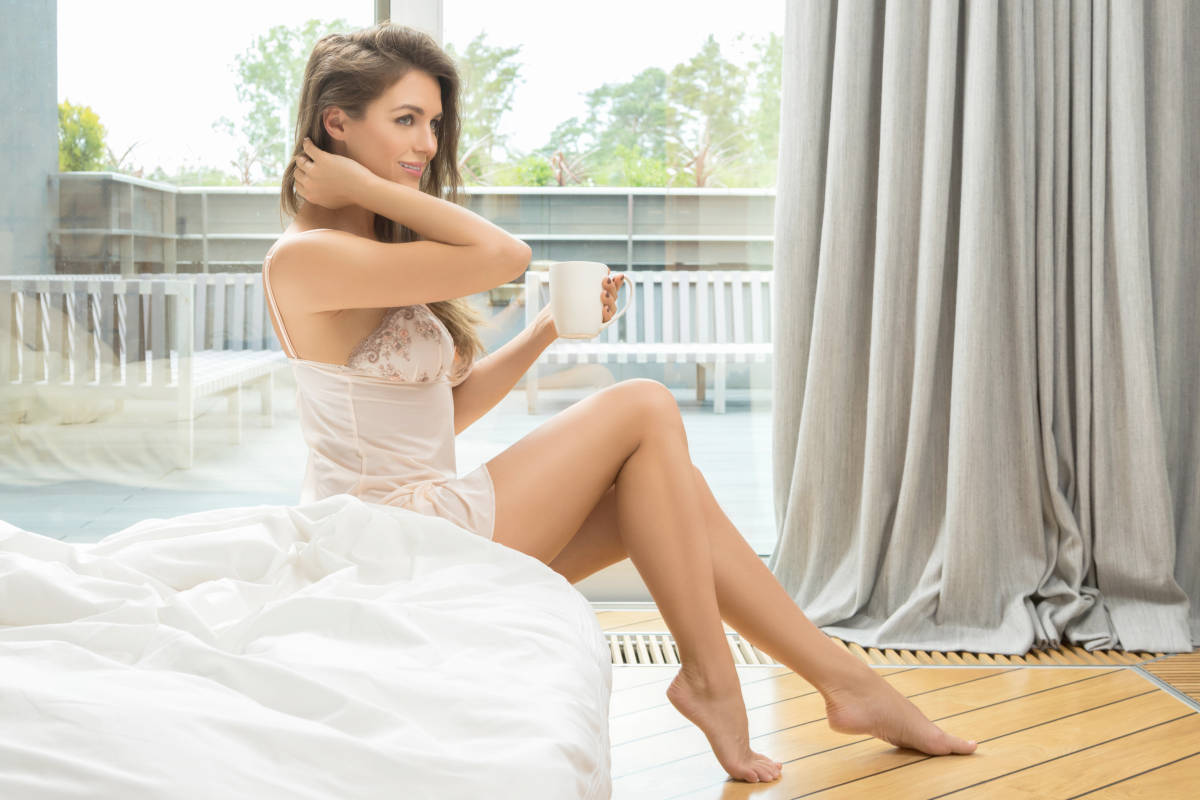 Dresses may look classy and chic, but they're also a great excuse to not have to plan an entire outfit. A silky slip dress you can literally slip over your head can look chic paired up with the right accessories, or can soften up a cool leather jacket.
You can also wear a slip dress to a fancy event or date, then plop onto the sofa once you get home, ready for a weekend eating cereal straight out of the box. Who says couch potatoes can't look classy and sassy with chic loungewear?
4. Nightgown
Just because this delicate nightgown looks fancy doesn't mean you can't lounge about in it. It's double-stitched for extra durability, which means you can binge-watch your favorite TV series all weekend long in it.
You can also step out for a quick errand looking like an undercover fairy queen. Or glide down the stairs to meet the pizza guy at your door looking like you walked out of a black and white movie from the 50s.
5. Lace Trim Kimono Robe
Who needs wrap dresses when you can just wrap yourself in this lace trim kimono robe before stepping out for brunch? It's soft, durable, and the collar is tailored so it doesn't look like you slept in it all weekend (which you might as well do anyway).
Pair it with a nightgown or slip dress when you want to feel like a queen on a self-care day. You can also use it to layer over a chic summer ensemble without having to worry about feeling too warm.
6. Long Cardigan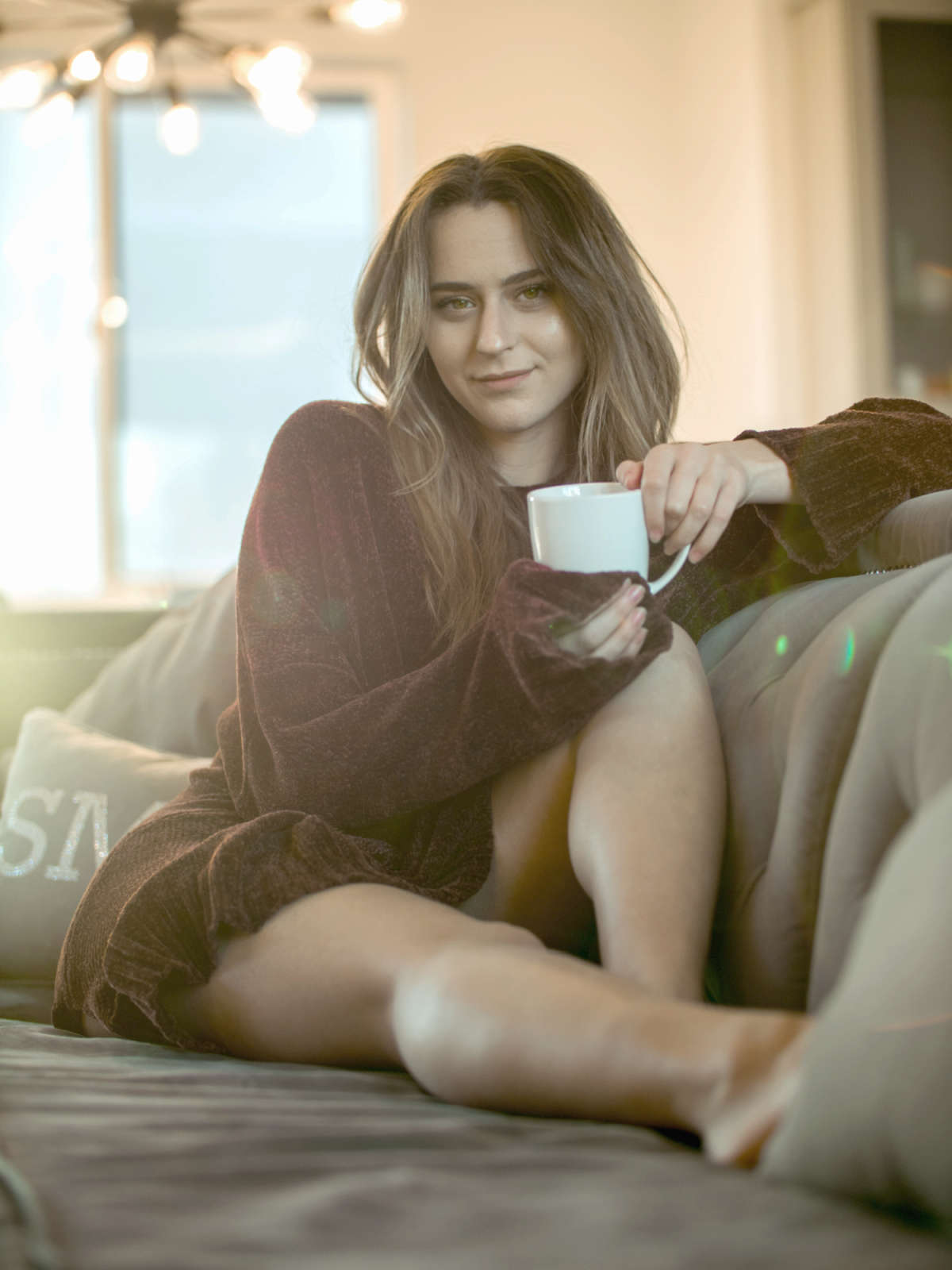 When the temperatures are dropping, having a long and soft cardigan lying around is a must. You can wear it before bed, or in the morning, or even outside to work, to keep yourself feeling comfy and toasty.

Pair it with your long silk slip for a date, or for a warm layer to your silk cami and jeans for a classy but laid-back look. And by laid-back, we mean you can literally lay back and fall asleep once you get home since it's so comfortable.
Wear it over a date night outfit, or over your simple tee and pajamas as you go out and watch a movie by yourself after errands. A long and comfy cardigan can be the best companion.
RELATED: How to Wear a Robe to This Year's Halloween Party
7. Lounge Pants
Lounge pants are essentially pajama pants, but they can come in all kinds of cuts, sizes, and designs. They can be straight cut, wide cut like those chic flared culottes, or slim cut like jogging pants.
Streetwear has been letting the most stylish of people get away with wearing tracksuits to fashion events. Lounge pants, its softer and more relaxed cousin, is an easy alternative thanks to its flowy fabrics and chic patterns.
You can easily get away with wearing your pajama pants cuffed and with heels or sneakers, depending on the cut and color. You can even get away with pairing your pajama pants with a couple of loungewear pieces from this same list, which is an efficient way of preparing an outfit.
8. Cozy Sweater
Wool sweaters are a dime a dozen when the colder months start rolling in. Yo probably already have one stashed away in your closet, whether you've inherited it from a grandma, or a sibling who forgot it there.

Wool sweaters are great with jeans and sneakers for a comfy and casual outfit. Jazz it up with accessories and pumps for a classier event, or dress it down by replacing your bottoms with your pajamas and bunny slippers.
A wool sweater is also great for a romantic night in. Start the date and end the night in soft, woolly comfort!
9. Pajama Tops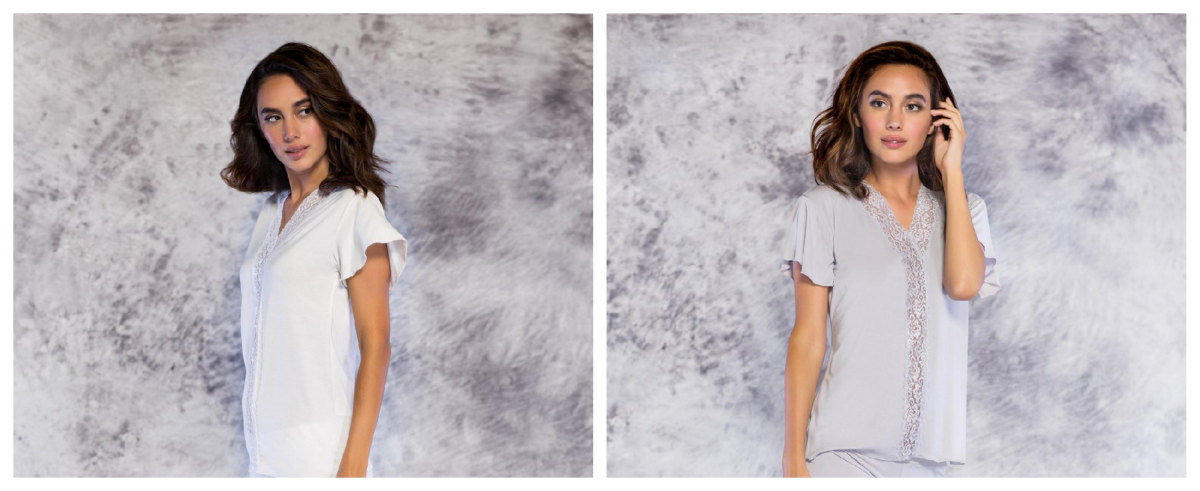 There are many types of pajama tops. There are the cotton ones you can probably pull off in the daytime since they look so much like sweaters.
Then there are those button-up pajama tops that usually come in sets, that get switched and misplaced and don't make sense after a few years. You've probably seen silk versions of this luxury sleepwear with designs so chic you'll wonder if you can wear them to work.
And you can! Wear them instead of flimsy silk blouses to work and nobody will be the wiser.
Button-up pajama tops are also made with softer and more durable material. You can stretch and bend to your heart's desire in the office and still feel comfortable.
Pair that button up top with dark slim pants and a smart blazer. Once you get home you can simply keep it on while you catch up on the latest chapter of the book you're reading!
Modern fashion trends are changing to favor more comfort over style these days. It's easier to find loungewear you can find more than one purpose for, and they can be as effortlessly chic as regular daywear as well.
What's your favorite loungewear staple in your closet? Share your experiences and outfit ideas with us in the comments section below! 
Up Next: