Bathrobe shopping is made simple and efficient with this handy guide for choosing the best fit.
RELATED: 15 Wardrobe Essentials That'll Make Dressing Up For Occasions Easier
In this article:
Bathrobe Size Chart: How To Choose the Best Fitting Robe for You
1. Know What Makes a Robe a Good Fit
The best robes are ones which fit your body snugly. They won't slide off of your shoulders or require you to readjust the belt all the time while wearing them.
Good-fitting robes also feel comfortable and will allow for free and unrestricted movement. A lot of the time, people buy bathrobes in the next larger size for this exact reason: They want to feel comfortable and to wear other loungewear items underneath the bathrobe.
No matter what type of bathrobe you intend to purchase, allow a 3-5 inch margin to the body measurements you have. This way, you can be sure the robe provides maximum comfort and freedom of movement.
2. Consider the Bathrobe Weight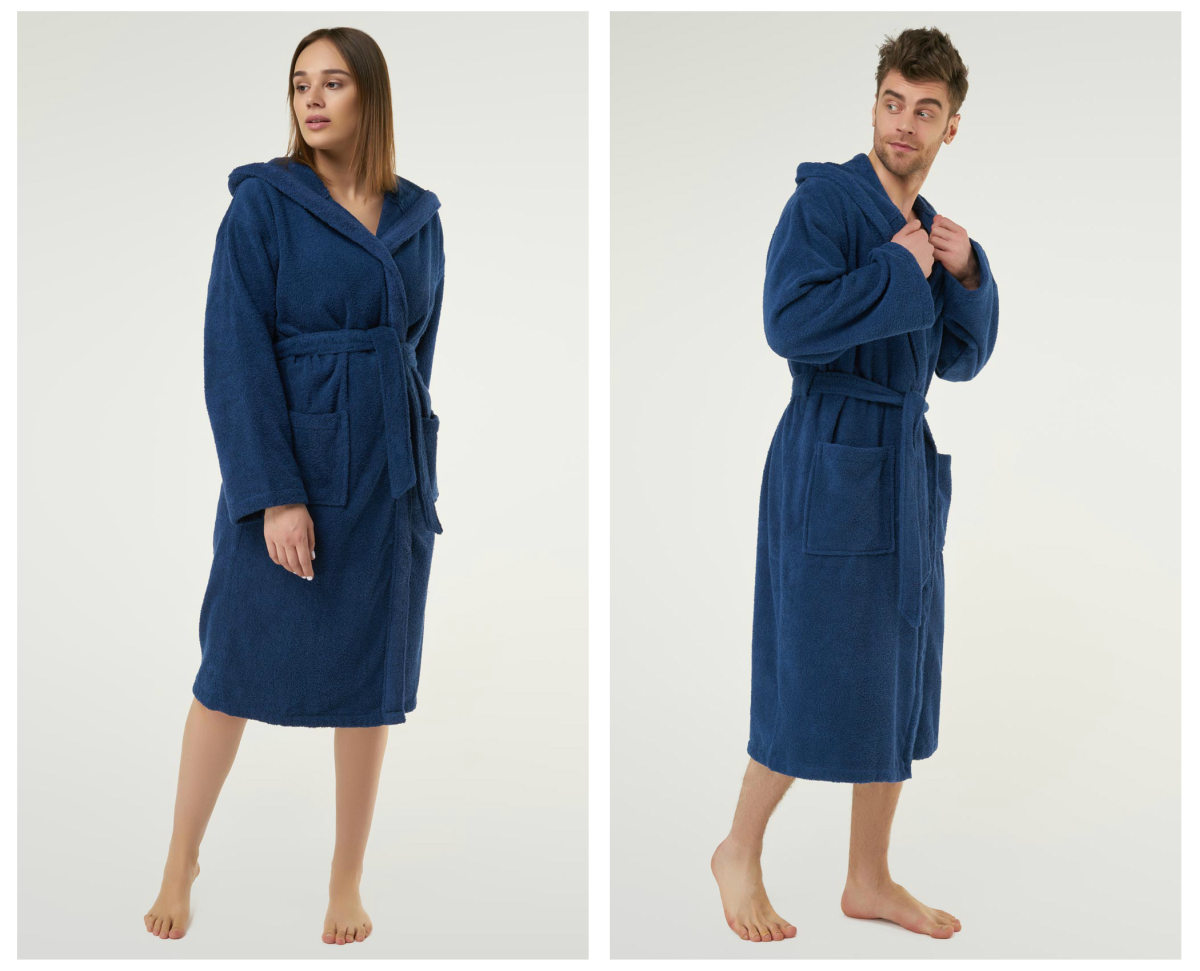 When choosing a robe, one of the primary things you should consider is the weight, aside from the size of the robe. The weight of the robe you prefer can affect other factors to consider when purchasing a robe.
The weight of the robe will determine the breathability and comfort of your bathrobe. If you want to keep warm, it's ideal to choose robes in a heavier fleece. Lightweight robe options are best suited to warmer climates and areas where you can stay comfortable indoors.
3. Understand How Bathrobes Are Measured
To get the most comfortable fit for bathrobes, you'll need to know and understand some measurements bathrobe manufacturers often refer to. Pay attention to the following measurements when choosing your bathrobe size.
Length: This is the distance between the neck's center to the ankle. For bathrobes, the length is the measurement between the collar of the bathrobe to its hem.
Width: The width means the circumference of the bathrobe skirt. This needs to fully envelop or cover a person's legs and hips without being too loose or too tight.
Sleeve: Sleeve lengths are crucial when buying a robe. There's no problem with preferring bathrobe sleeves that reach the middle area of your fingers. It's a matter of preference — some want shorter, elbow-length sleeves. In the bathrobe size chart framework, the sleeve length is the measurement between the shoulder seam to the sleeve cuff.
Sleeve Opening: The sleeve opening is also not an issue when buying a bathrobe. But, it's good to keep this measurement in mind when buying clothes for other people in general.
Belt: The length of the robe's belt has to be proportional to the bathrobe's waist measurements.
Sweep: The sweep is the measurement of the bathrobe's bottom hem from edge to edge.
4. Find Your Measurements
The single most important thing to ensure you choose the perfect size robe for you is to take your personal measurements. It's best not to leave this to guesswork, especially if you've never measured for clothing before.
You can opt to have a professional tailor find your measurements for you, or you can simply use a measuring tape.

Loosely wrap the tape around the section you're measuring, then slowly adjust the tape until you get the right measurement. Don't cut off your circulation in an attempt to get the most accurate reading! A slight allowance is okay, especially if you're measuring for a loose garment, like a bathrobe.
Here are some of the important body measurements you need to take when looking for the best-fitting bathrobe:
Shoulder: This is the shoulder width measurement, taken from the edge of one shoulder to the other.
Chest/Bust: A woman's bust line, or the circumference around her bust area, should be her primary concern, even with one-size-fits-all robes. For men, they should consider the width of the back, factoring in the back and shoulder width, which is measured from one armpit to the other.
Waist and Hip: When measuring for a bathrobe size, you'll need to measure your waist and hip size, as these numbers correlate directly with the width of the bathrobe.
RELATED: How to Wash and Store Your Robe
5. Check Available Size Charts for Products You Want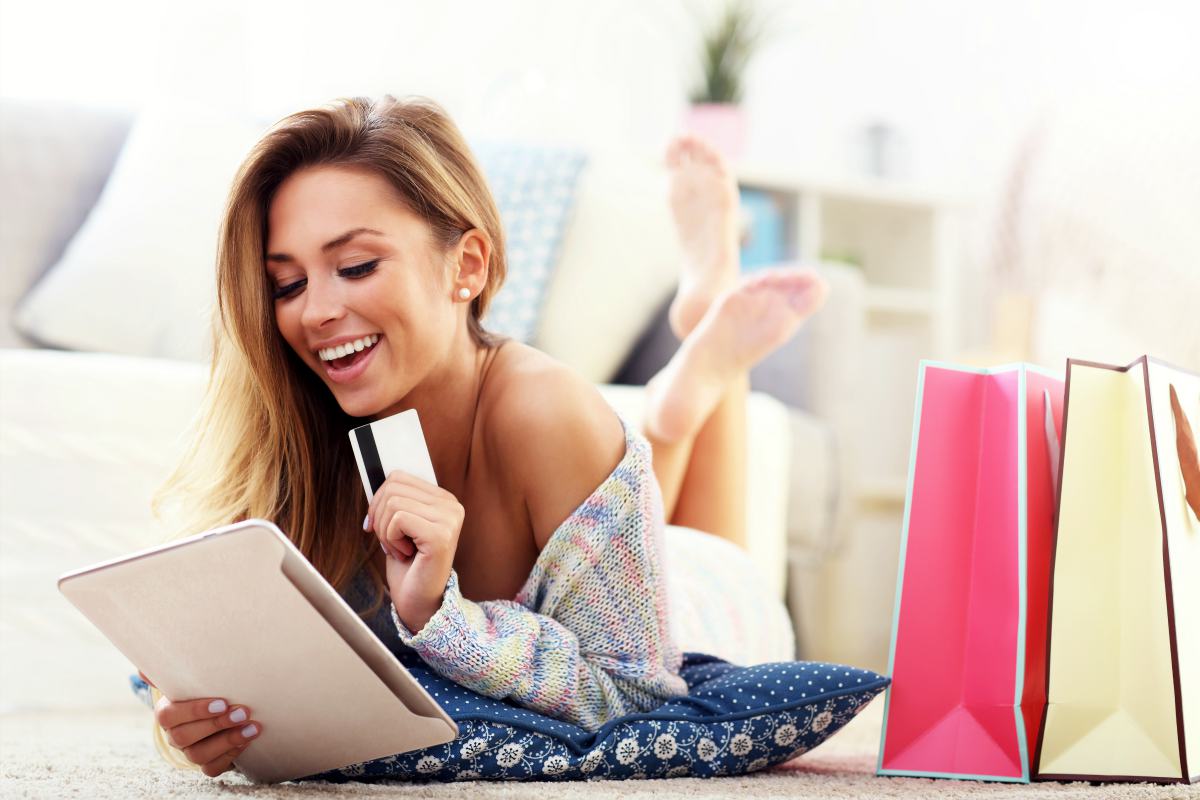 Once you have your most recent measurements, compare your body measurements to the robe size chart available for the item you desire.
Some companies do not provide specific measurements, but they display the universal size symbols (XS, S, M, L). Other manufacturers use the OSFA or one-size-fits-all criterion.
6. Select the Type of Fabric You Want
Bathrobe manufacturers have an extensive list of fabrics used in making their robes. To choose the best one for you, you'll need to know the different fabrics and how they can affect the feel and function of the bathrobe.

To help you make your decision, consider a few factors before settling on a fabric.
Weight of the fabric: You have to know heavy you want your bathrobe to be. If you prefer warmer and heavier options, cotton velour and cotton terry robes are your best bets. For a more lightweight feel, go for cashmere, silk, or chenille robes.
Absorbency: Robes with high absorbency rates tend to be heavier. Absorbent fabrics include microfiber and terry. They can absorb up to three times the weight of the robe. But for less absorbent and lighter robes, choose chenille and cashmere.
Now that you understand how fabrics can affect the robe's function, you can now take your pick from a wide variety of fabrics. Each type has many benefits and downsides.
Cotton: If both warmth and absorbency are your top priorities in choosing a robe, go for cotton robes. But, most cotton bathrobes may be more prone to shrinkage. Some types of cotton robes include Turkish robes, Egyptian, and the cotton weave robe.
Polyester: Polyester is a man-made material usually blended with cotton to avoid shrinkage after washing. Polyester blends can feel plush and silky. For this reason, they are widely preferred by hotels and spas because they provide a luxurious feel on the skin.
Chenille: Chenille robes offer excellent insulation because they're made with 100% polyester. They are quickly gaining popularity compared to other robes, but they can lose their shape after washing.
Satin and Silk: These lightweight fabrics are popular for their smooth feel on the skin. They don't have good water absorbency, but they're great for loungewear and summer style.
Cashmere: Cashmere robes offer the wearer a premium experience and have superior insulation without too much added weight. It's important to note cashmere robes require special care when cleaning.
7. Choose a Design, Style, or Cut
After choosing the right weight and bathrobe size, you now have to choose the bathrobe design. Normally, the robe design or style can be influenced by the climate you live in, or purely on personal preference and style.
There are tons of popular designs to choose from.
Kimono: The ancient Japanese Kimono provides the inspiration for the kimono bathrobe design. A kimono robe has a relaxed collar with longer sleeves compared to other designs, and it's available in different fabrics, like silk and cotton.
Shawl Collar: The shawl bathrobe also has a relaxed collar, similar to the kimono. The most distinct feature of the shawl robe is it has a higher cover on the chest. This is the best option to go for if you want to keep warm in your bathrobe.
Hooded: Another good option for keeping warm is the hooded bathrobe. The hood of the robe adds some cover to the head and neck. You can also dry your hair with the hood by pulling it over wet hair after a shower or a swim.
Getting a new bathrobe should be an enjoyable shopping experience. Choosing the best bathrobe for you entails taking into consideration several factors which can enhance the function and feel of the robe. Whether it's for lounging, making a fashionable statement, or simply covering up after a shower, getting the right robe can make or break your experience. So consider this an act of self-care and choose wisely!
Which bathrobe style are you eyeing? Share your top picks with us in the comments section below!
Up Next: