How to shop for quality bath towels? Here's your definitive guide so your bath time becomes extra special!
RELATED: Cotton Robe Buying Guide | How To Find The Right Robe For You
In this article:
Pick the Best Bath Towels with This Guide
How Will You Know If You Need a New Bath Towels Set?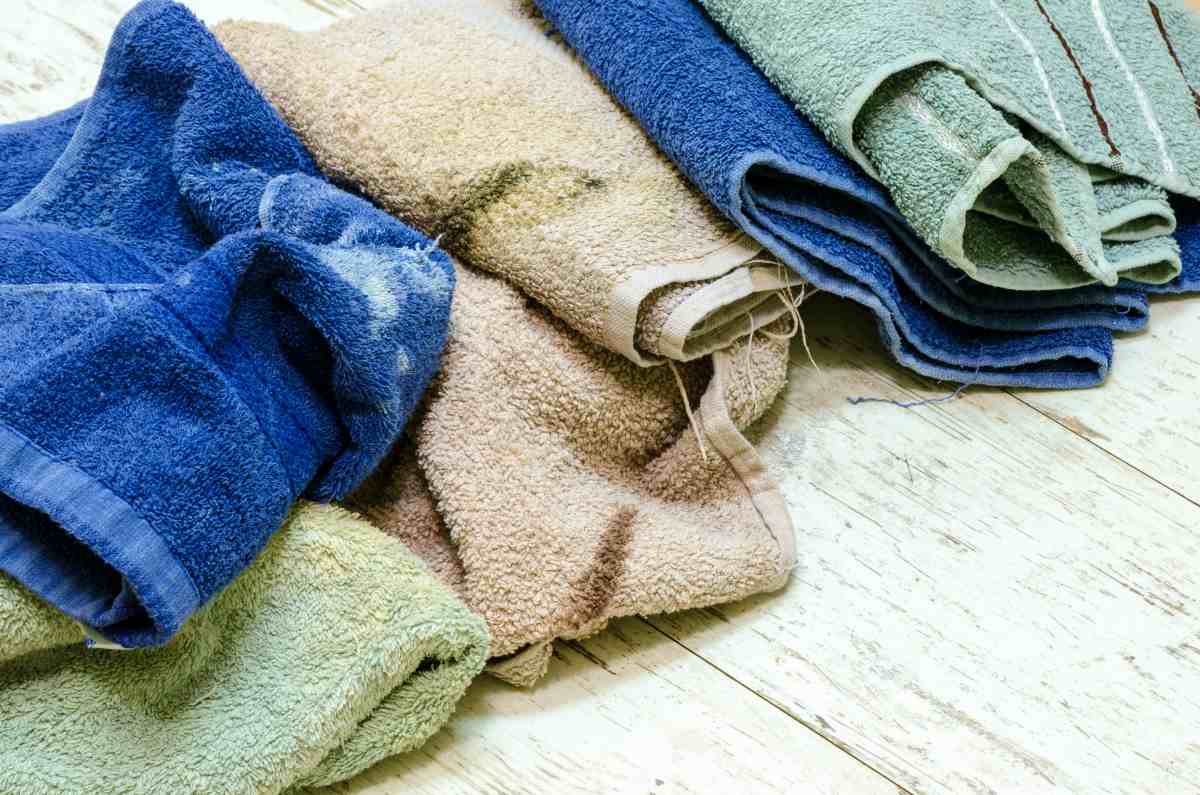 Any type of cloth comes with an expiry date, and that includes your bath towels.
The simple cause? Wear and tear.
Ideally, you wash your bathroom towels and washcloths after three to four uses. For a cleaner smell and softer texture results, you must let these bathroom accessories go through two cycles in the washing machine.
You may use a combination of water and vinegar for the first cycle. For the second cycle, stick with standard detergent.
This two-step process of washing bath towels ensures they come out of the machine as pristine as possible. Remember, these towels rub up against your body, so hygiene is a must!
Unfortunately, this process also causes wear and tear. At some point, you have to come to terms with the fact that towels grow old, and that they need replacing.
There are three signs that tell you it's that time:
The fibers in bath towels break down after repeated usage and washing. If these towels no longer absorb water as reliably as they once did, it means they ought to retire. It is better to replace it with a new, highly absorbent option.
If they start smelling a little off after being used just once or twice (as opposed to the ideal four times); chances are, they're aching for retirement.
There are visible signs of overuse, such as frayed edges, holes, patches of faded colors, and tears. Also, make sure you check if the thickness of your bath towels is decreasing.
If you notice your towels suffering from one or two of the signs above, it's time to consider shopping for a new batch soon. Now, if all three signs apply to your towels, there should be no thinking twice on your part—head out and shop for quality towels as soon as you can.
A fresh batch of bath towels surely does wonders for your daily routine. After all, a good, trusty towel is one of the most important bath accessories used in many self-care rituals and practices.
Why Do You Need Quality Bath Towels?
Well, why not? Quality bath towels assure durability and great comfort you can take advantage of.
Yes, you will be hard-pressed to find an entry about absorbent and soft towels in Maslow's hierarchy of needs, but who gives a fiber, right? All jokes aside, towels are not frivolous things.
They ensure your hygiene, give you comfort and ease after a needed bath or shower, and you'll be saving yourself time and money by using a quality waffle weave towel compared to cheap ones you need to replace often.
What Makes Quality Bath Towels?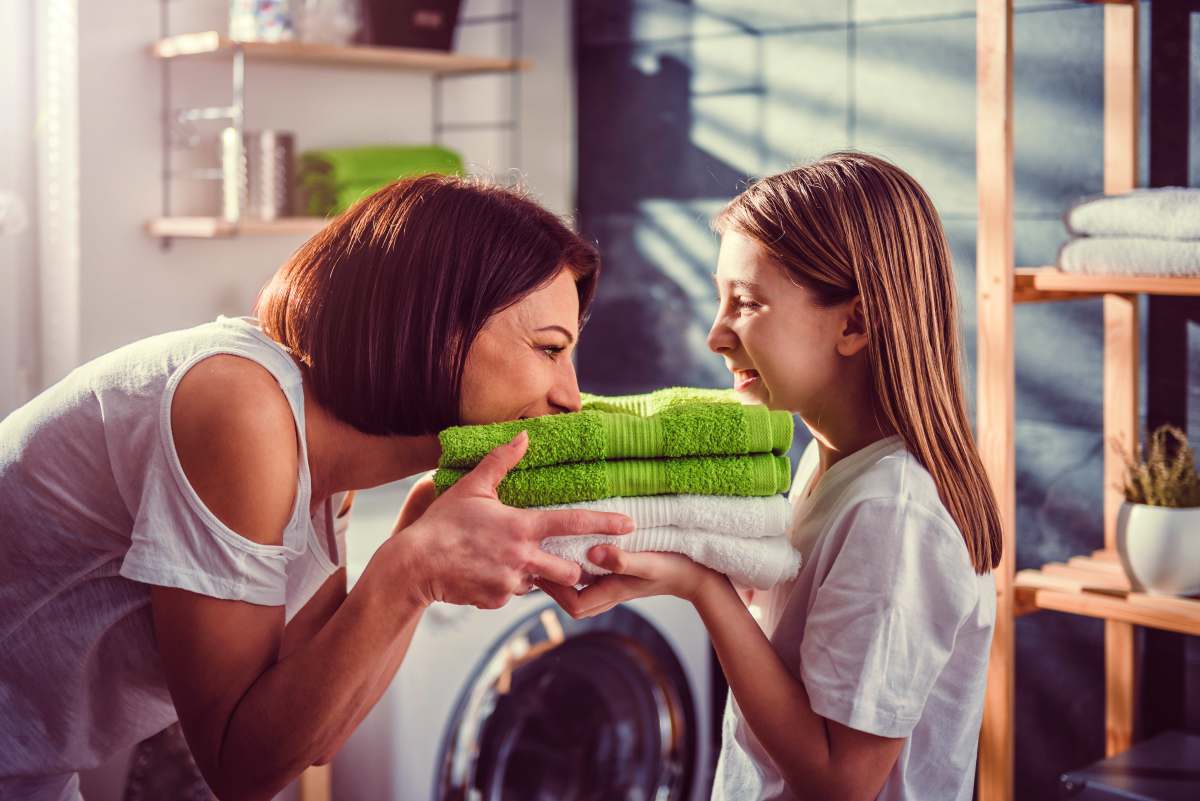 The material used in bath towels is the first thing you must look into when shopping for new ones.
The fiber used to make the material directly affects a bath towel's absorbency, softness, style, and durability. The most common material out there, which also happens to be the most reliable, is cotton.
But, you have to remember that not all bath towels made of cotton are created equal. Cotton towels come in different varieties, too, including:
Egyptian cotton
Pima cotton
Turkish cotton
Organic cotton
Premium cotton, like Egyptian and Pima, score high in absorbency. The same goes for denser or weightier towels.
As for weight, there are no steadfast rules. Although, it's a known fact that the heavier the towel, the more absorbent it is.
That's why bath mats and bath linens are often made of thick, heavy, and highly absorbent materials, while lightweight ones are better suited for drying small parts of the body like the hands, neck, and face. Although a lot of lightweight options have a decorative, extravagant design, so they make the perfect bathroom decor.
Usually, heavyweight towels weigh between 300 and 900 grams per square meter (GSM). The standard weight is around 400 to 600 GSM.
Anything less than 400 GSM is considered too light to use daily. Anything heavier than 600 GSM belongs to the bracket of luxury bath towels.
Construction is another thing of note. For example, combed cotton towels score high when it comes to durability but might not feel as soft to the touch compared to ringspun cotton towels.
The last thing when talking about bath towels is that size matters. You do not want something too small or too big or else, they'd be very difficult to wrap around the body.

You can't go wrong with these towels measuring 27″ to 30" (width) and 52" to 58" (height). That's standard adult size, which is pretty safe.
RELATED: The 6 Best Investment Pieces For Your Closet
When Is the Best Time to Buy Bath Towels?
As soon as you need them is the best time to buy new ones, but let's go beyond the obvious and go into specifics.
Linen shopping is best done in January, February, and August. January coincides with the White Sale Season.
What is the White Sale Season?
This sale season dates back to 1878 when Philadelphia's homegrown department store, John Wanamaker & Co., discounted their sheets on display to attract customers after the holiday season.
Back then, the only products sold were white linen, hence the sale's eventual moniker. Since 1878, the White Sale Season has been staged in various department stores across the country.
Meanwhile, some outlets put their linen products on clearance in February. During this month, lots of bath towels with discounted prices are put on display.
August coincides with college students shopping for supplies for their dorm rooms. This month is also considered as a popular moving season.
Spa Owners
Spa owners have to buy a variety of rugs, shower curtains, towels, and bath items regularly. For example, if you have an onsen spa, you can't expect a dozen people to use the same onsen towel, can you?
Also, make sure your towels and washcloths are always clean and safe to use. So if you notice they start to smell or have become stained, replace them with newer ones.
Who Needs Quality Bath Towels?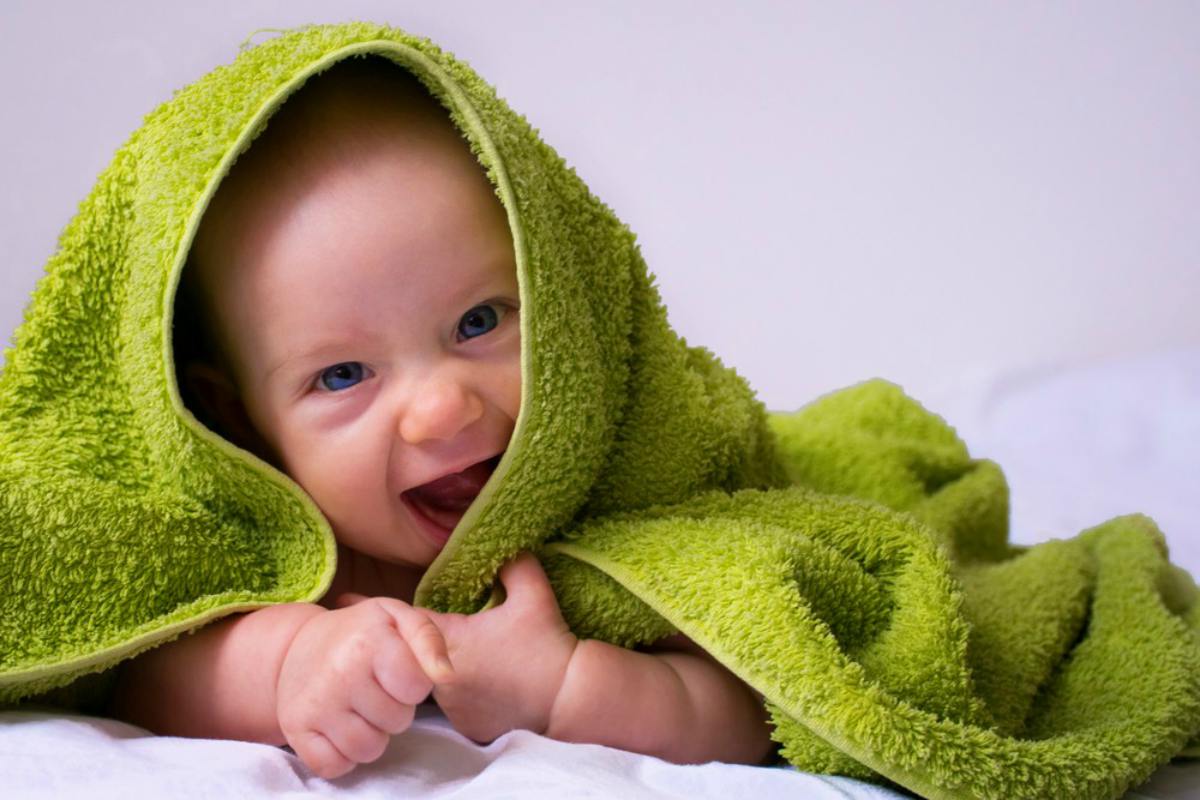 The short and sweet answer is everyone. Bath towels don't discriminate, and neither should you.
If you live solo because you're too busy with your career and getting hitched is the last thing on your mind, you still need quality bath towels. Suffice to say, they'll change shower and bath time for the better.
After all, who does not want the softest and most absorbent piece of fabric to caress the entirety of their body post-shower or bath time? It's one of life's simplest pleasures.
You can also buy a variety of colors and display them in your bathroom shelves. Adding a pop of color definitely boost your interior's overall appearance.
Now, if you are on the family way, it's a great idea to start to stock up on quality towels, from baby towels to kids towels. Having these essential supplies is a surefire way of showing your growing family with their comfort as topmost priority in your mind.
That is most true if you have a newborn baby. Remember, baby skin is way more sensitive, so your cheap, old towel does a lot more harm than good.

Where Can You Buy the Best Bath Towels?
If you are a traditional kind of shopper, you probably like visiting a brick-and-mortar store.
But, keep in mind that you are treated to a more exhaustive list of options if you choose to do your bath towel shopping online. Yes, in this particular instance, the Internet is your friend.
From cheap, low-costing towels to cozy, microfiber towels, the Internet has no shortage of supplies. All you need to do is find a reliable online retailer.
You can do also get a great deal by referring to customer testimonials and reviews on the site.
What You Need to Know About Buying Bath Towels
1. Picking a Towel for Your Beach Trip
A thick, absorbent towel might be perfect for bath time, but it is a terrible choice for a beach towel
Its thickness and size make it the perfect dryer, but it also becomes too heavy to carry around once it gets wet.
Plus, they'll take a longer time to get dry. So if you're at the beach, you might want to go with light to medium-weight bath towels.
Never underestimate the power of a high-quality beach towel when it comes to enjoying every trip to the beach! In today's article, learn how to find beach towels that can stay around for a long, long time. Click here to read about 6 Tips To Find A Beach Towel That Will Last.
Tip: You can't go to the beach without a beach cover-up! Check out RobeMart's wide selection of beautiful kimono robes and see which one best suits your body type, style, and personality.
2. Choosing the Right Towel Density and Absorbency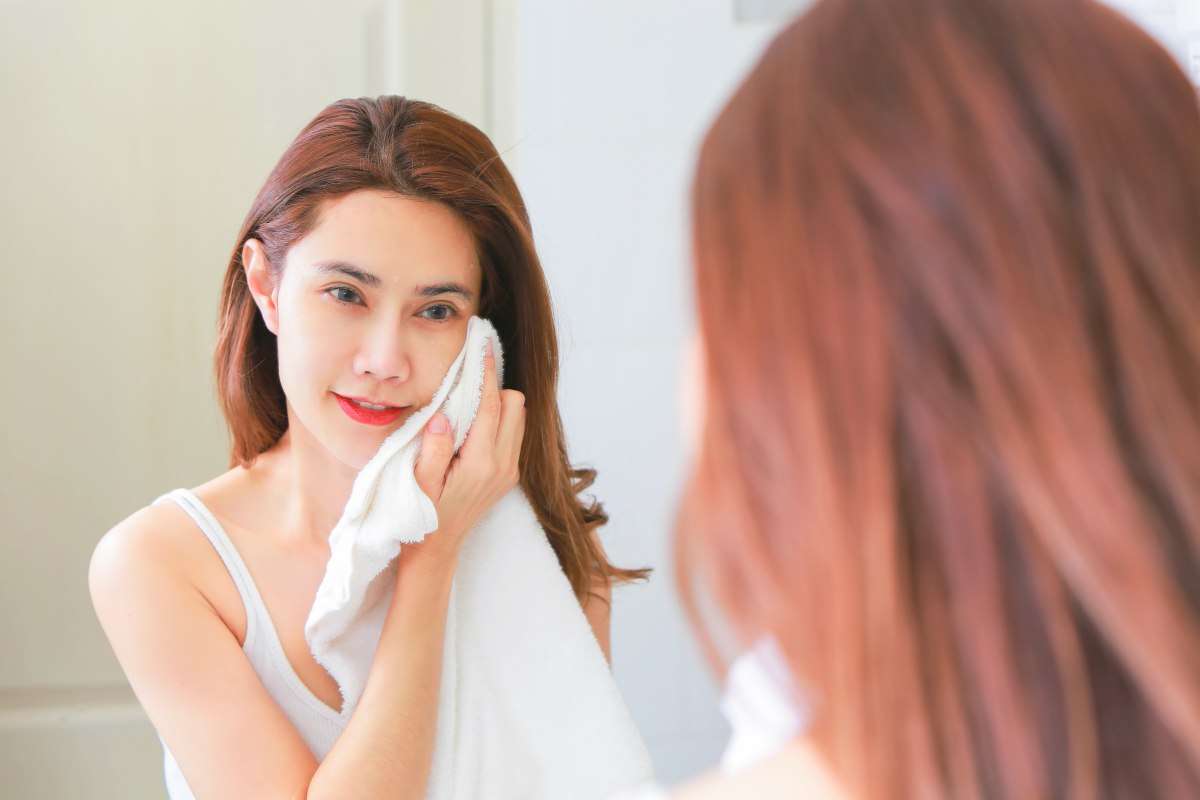 Choosing the right towel density and absorbency type is extremely important. Otherwise, you could end up with a towel that's completely wrong for you and your lifestyle.
Above everything else, towels and bathrobes are essentially made to help dry you off. Here's why absorbency matters. Click here to read about Why Does Bathrobe And Towel Absorbency Matter?
3. How to Find Hotel-Level Luxury Towels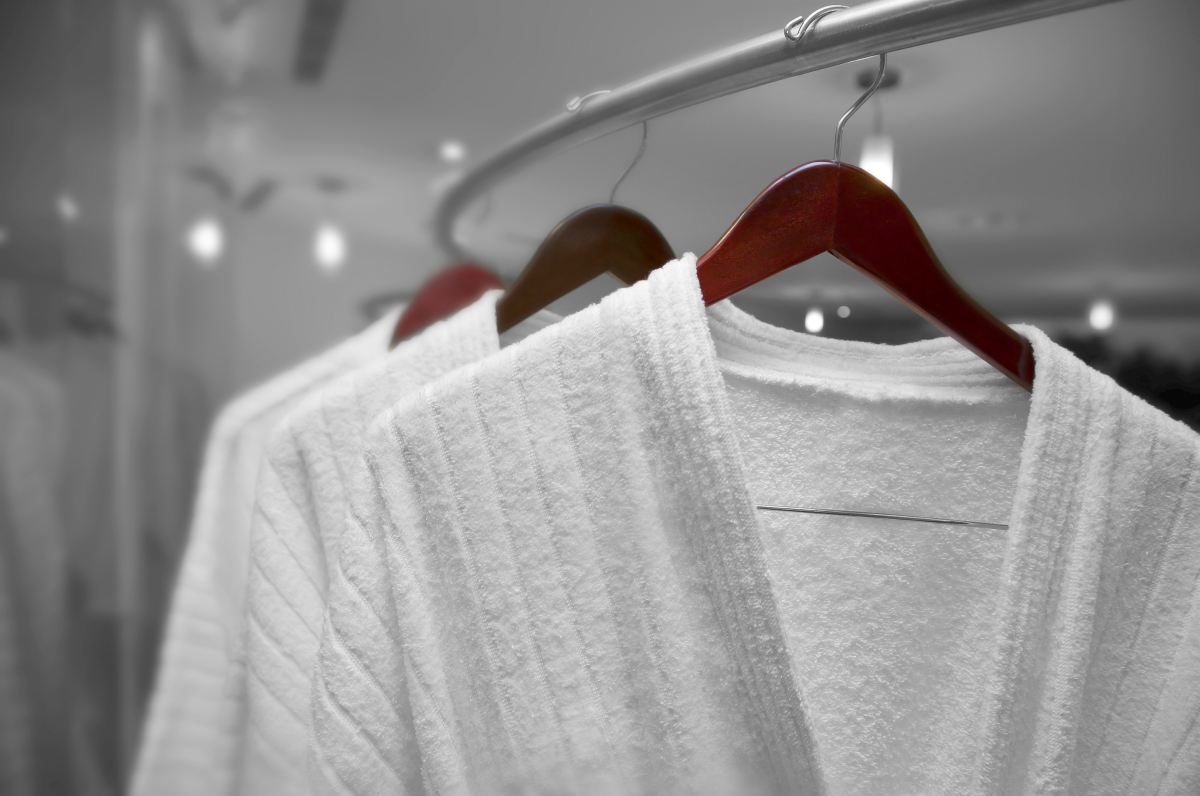 There's something unique about the crafted bath towels luxury hotels have in their rooms. It's soft, absorbent, and best of all, beautiful!
Hotel towels and hotel robes appear to be fair game, but why slink away from the hotel feeling like a thief when you can own these luxury hotel items without stealing them? Here are some ways you can swaddle yourself in your own hotel towel without the guilt. Click here to read about You Don't Need To Steal Hotel Towels To Own One.
Quality bath towels are not just for a select few. Everyone deserves them, including you!
There is sure to be a quality bath towel to suit your needs and budget, so all you need to do is shop around. After all, nothing beats the soothing, satisfying comfort of a nice, cozy bath towel after your shower or soak.
What factors do you consider when buying bath towels? Share them in the comments section below.
Up Next:
Editor's Note: This post was originally published on April 7, 2019, and has been updated for quality and relevancy