Make the most out of the bride's remaining days as a free woman with these healthy and relaxing bachelorette party ideas!
RELATED: Recipe For A Perfect Girls Night In
15 Relaxing Bachelorette Party Ideas to Enjoy with the Girlfriends
Click here to jump to the infographic.
The Bachelorette Party Tradition
Before making the transition to married life, every bride-to-be deserves an epic last hurrah with her closest friends, and it's up to the maid of honor to make it all come together. Going beyond the bachelorette tradition of champagne, R rated bachelorette party games, and clubbing makes the most out of these precious girl bonding moments with an itinerary of relaxing and enriching activities for the bridal pre-parties, including the morning of the nuptials.
This wedding season, the wellness bachelorette party is a super hot trend, thanks to the growing popularity of the health-conscious lifestyle. Whether it's a luxurious spa day, retail therapy, or a fun nature outing, these activities will promote health and well-being without the nasty hangover you might get from a traditional bachelorette party.
15 Fun, Healthy, and Relaxing Bachelorette Party Ideas
So rather than waste money on a limo party bus, expensive drinks or cocktails, and fat-filled snacks, opt for these relaxing bachelorette party ideas:
1. Rent a Beach House
A once-in-a-lifetime event needs some serious pre-wedding rest and relaxation, especially since the bride needs to look and feel her best. Make it a girl's weekend getaway to remember when you rent a house on the beach, which can serve as your comfy and luxe home base, the perfect place for chillaxing with your gal pals in between activities.
With the ocean only steps away, plus a hot tub and pool to relax in, the bridal party can enjoy some indulgent 'me' time with the ladies, whether that involves downtime before bigger events or getting ready for the big day.
You can apply any party theme to the rented house — think of the many classy bachelorette party ideas you can do, from party favors and games to DIY spa treatments, with such a large space.
2. Eat a Healthy, Well-Balanced Brunch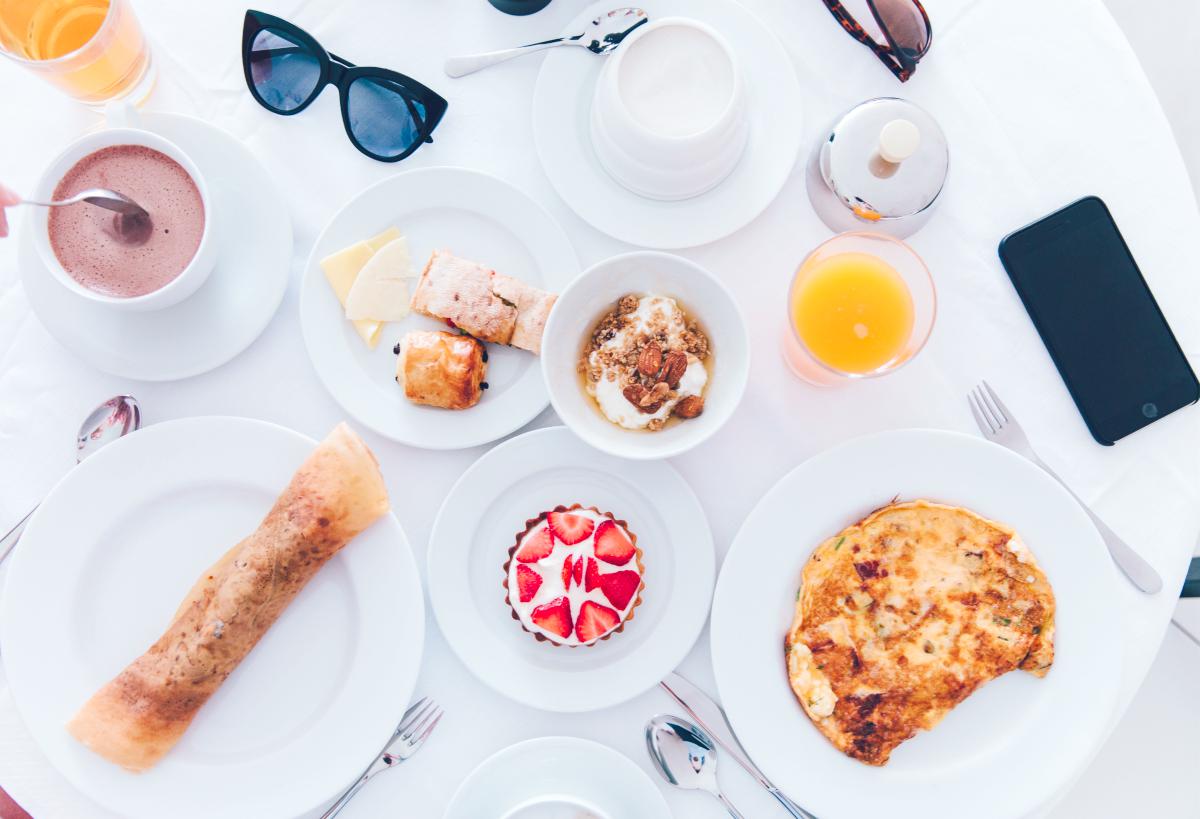 After an evening of fun with the ladies, put on your Sunday best and settle in with your princess posse at an upscale restaurant for a lazy brunch. Look for healthy menu options like organic, farm-to-table ingredients, plus vegan and vegetarian-friendly options with a gourmet twist.
Health-minded restaurants often offer specialty drinks like protein smoothies with added vitamins and supplements, which is much healthier than a glass of champagne or a cocktail at the bar.
Unconventional bachelorette party ideas like this one dispel the notion that all pre-wedding events need to be boozy and loud. Also, a lazy brunch is definitely more comforting than consecutive wine tasting events at a winery in wine country.
Sometimes, it's better to just sit back and enjoy the quiet moments before the big day.
3. Do Some Shopping for the Bridal Trousseau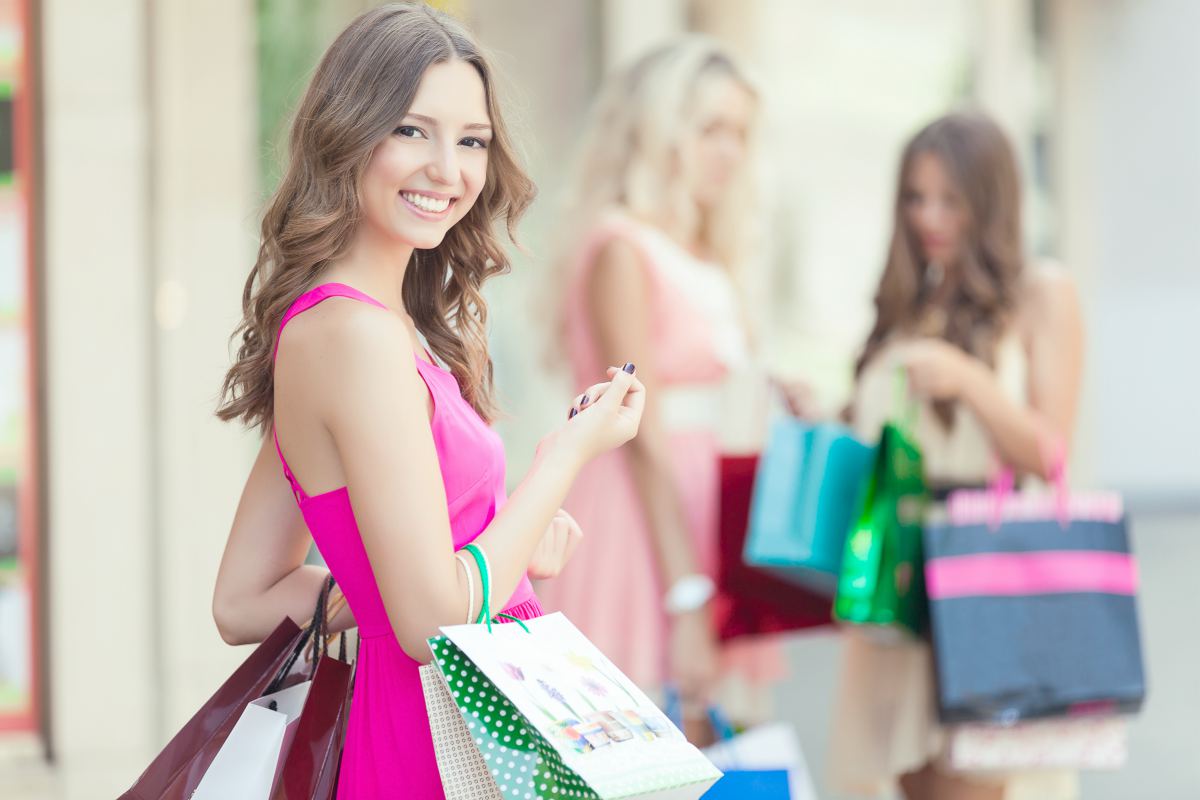 Whatever makes you feel good about yourself and contributes to your emotional and physical well-being is considered wellness, which is why some people call it retail therapy. On this particular shopping outing, the bride can have all her trusted friends by her side to offer fashion advice and moral support.
The bride will need to shop for her bridal trousseau, which includes everything she needs for a honeymoon in paradise. Whether it's snow-covered mountains or a tropical beach, the bride needs a selection of evening outfits, luxe lingerie with 'something blue,' and loungewear like matching PJs and a satin robe.
Also included on the honeymoon checklist is outerwear for day trips, and beach gear like swimsuits and coverups for their honeymoon tour.
Bridal Trousseau Definition: A collection of possessions like linens and clothing traditionally believed a bride needs to be fully prepared for her honeymoon and her new life as a Mrs.
4. Do Outdoor Adventures
A fun and unexpected departure from the typical bachelorette party, a day trip to a beautiful natural setting is the perfect way to reconnect with the peace and tranquility of Mother Nature.
Depending on the location, there are always options for outdoor activities like kayaking, hiking in the mountains, or snorkeling excursions. You could also have a beach day and rent paddle boards or jet skis for some fun in the sun.
But if you want to take it slow, you can use your trip to this beautiful spot as a photo opportunity and take some stunning, beautiful pictures you won't easily recreate back in the city.
5. Experience a Sunset Cruise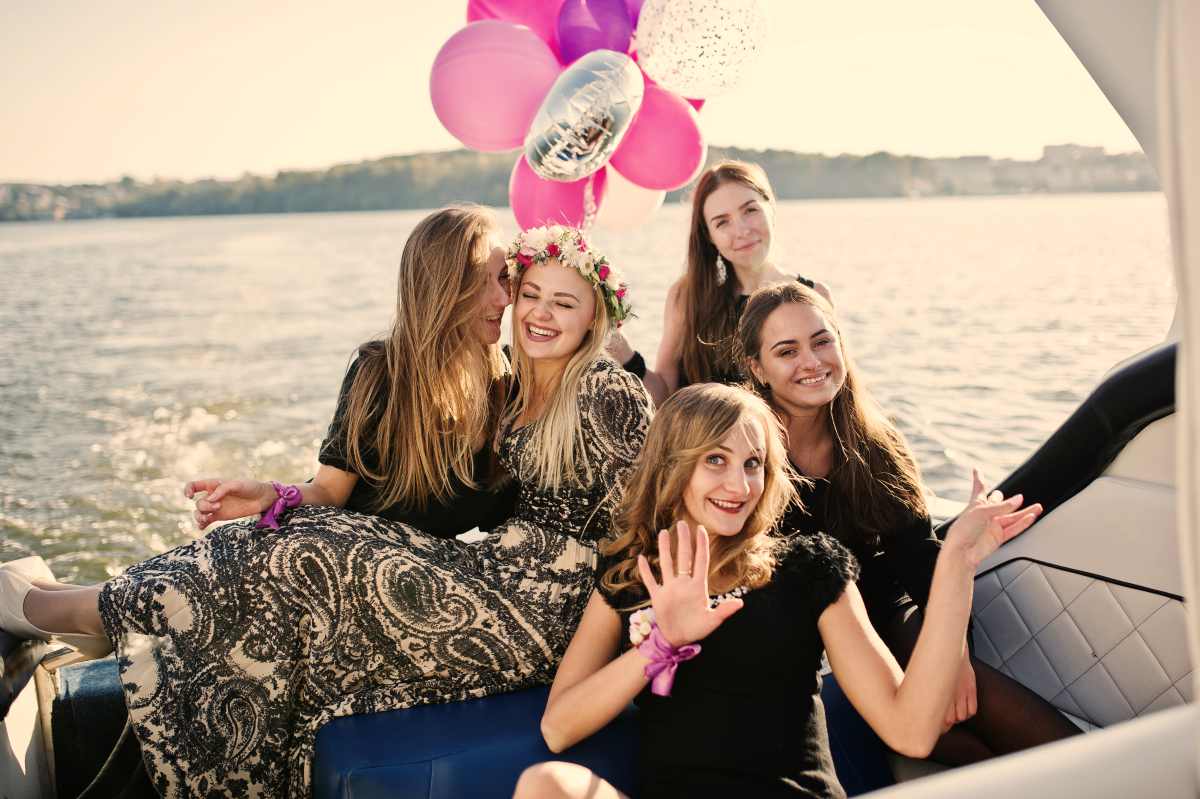 If you are planning a bachelorette extravaganza in a location with a waterfront, a sunset cruise is a great way to see the sun go down on the horizon. Many evening cruises include a catered dinner and entertainment such as live music or a DJ, making it the perfect backdrop to a special event filled with unforgettable moments.
6. Treat the Girls with Pre-wedding Primping and Pampering Treatments
When the bride walks down the aisle, this is her moment to shine, so the morning of the big day should be filled with activities that will make her look and feel her most beautiful and elegant. It all starts with attitude, so get the bride and bridesmaids pumped up for the big day and wedding party with a specially curated playlist perfect for primping.
With the main focus on hair, makeup, and the dress, there won't be time for a sit-down breakfast, so make sure to provide the ladies with lots of coffee, juice, fruit, and other healthy morning options.
RELATED: 11 Tips On Choosing The Best Bride And Bridesmaid Robes
7. Experience a Luxurious Spa Day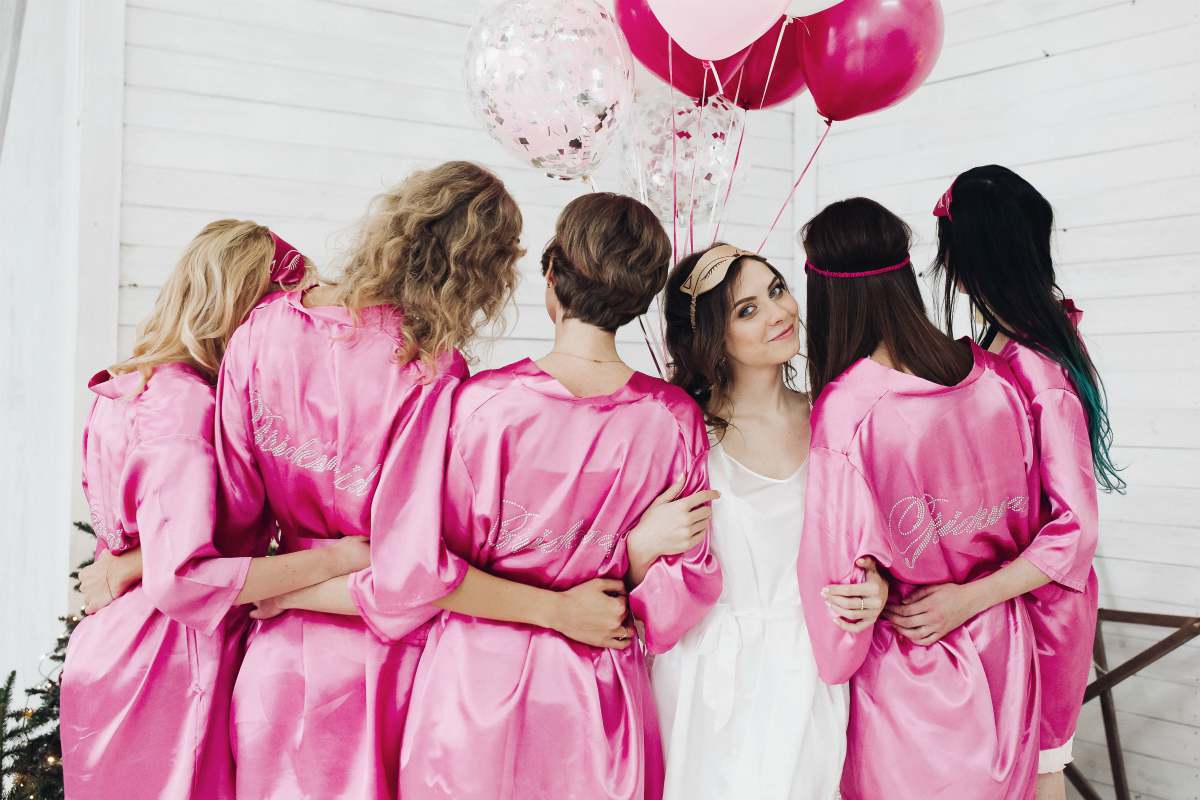 Whether you're staying at a beach house rental or a hotel, matching satin robes are a must-have for the bridal party, especially for an indulgent day at the spa. Feeling fabulous and feminine in buttery soft satin, gather the gals and make it a day of rest and rejuvenation with a well-earned soak in the hot tub followed by a yoga class and a session in an infrared sauna, which will give you a gentle and effective detox.

It will also open your pores, making your skin primed to receive the full benefits of a toning and purifying facial. Also, manicures and pedicures are an absolute must for the bridal party; make sure the nail colors coordinate with the dress.
8. Learn Something New with the Girls
Learn something new with the bride's gals around. It can be anything you'd like to try. You can join a cooking class during the bachelorette weekend, go to the beach and learn how to surf, or volunteer for a cleanup campaign.
This allows your bond to strengthen even more before the bride enters married life. The girls will never forget this experience because it offers something new all of you have tried together.
If you'll learn surfing, for example, treat the girls to eat something healthy in the nearest resto after and talk about your experience on the beach. This makes your day more fun and exciting.
9. Consider Rock Climbing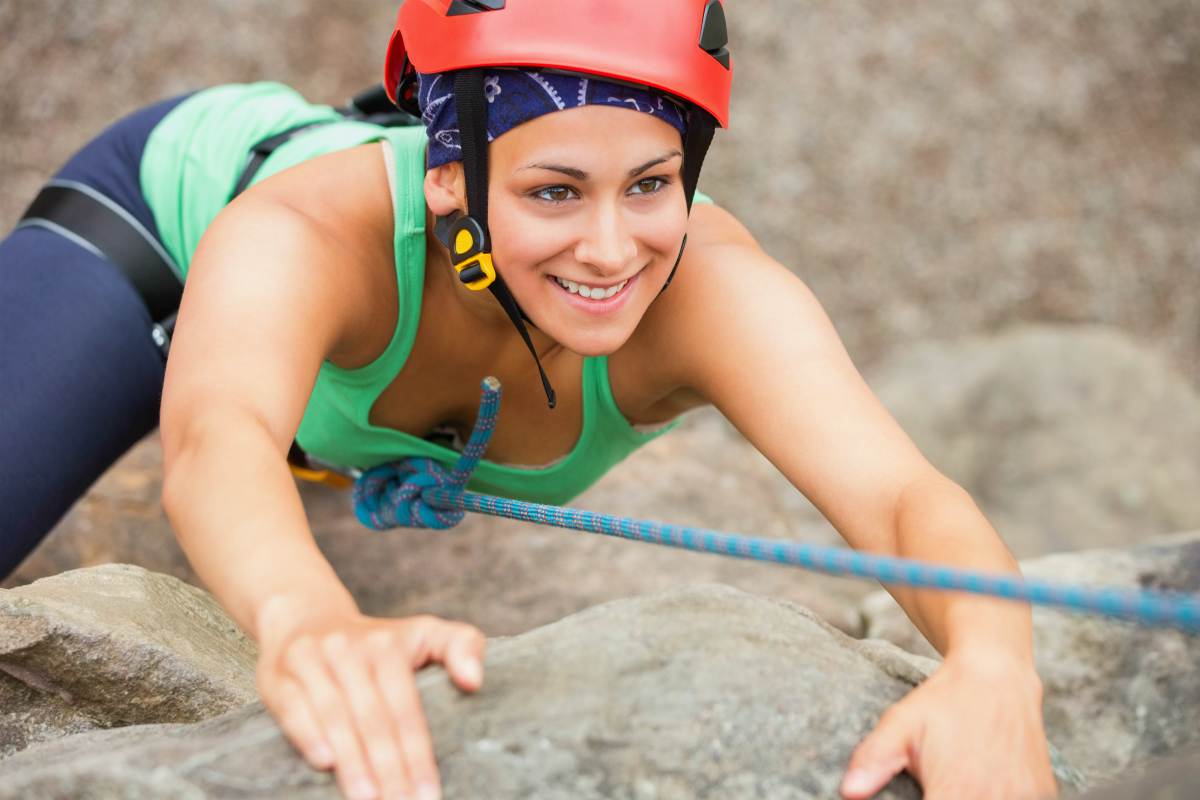 One of the most challenging but fun bachelorette party ideas you can think of is rock climbing.
Considering the weather is nice, invite the girls to go rock climbing together. This helps build your upper body strength and leg muscles.
You'll enjoy doing this, especially if the girls are more adventurous and love to work out. You can even have a contest with them to make this outing more challenging.
The fastest to reach the goal will become the winner, and those who lose will chip in to treat the winner to coffee or a cocktail. The rules for the contest can be anything the girls will agree on as long as you're all having fun.
Print out shirts for the girls and wear them during rock climbing. Cute bachelorette party shirts will serve as a remembrance of your adventure together.
10. Learn a Racy Pole Dancing Routine
Pole dancing is an activity that combines acrobatics and dance performed on a pole. It may be harder than it looks, but it's a great form of exercise to strengthen your upper body.
Pole dancing can also be an interesting type of physical activity that can help burn fat as it involves moving your whole body. It also improves flexibility, which the girls would love to enhance.
Also, pole dancing is great for reconnecting with your sensuality and freeing you of any inhibitions perfect for the bride and bridesmaids to feel even more beautiful and radiant come the big day. At the very least, it's bound to be a barrel of laughs as you all try to get the hang of it!
11. Book a Private Dance Class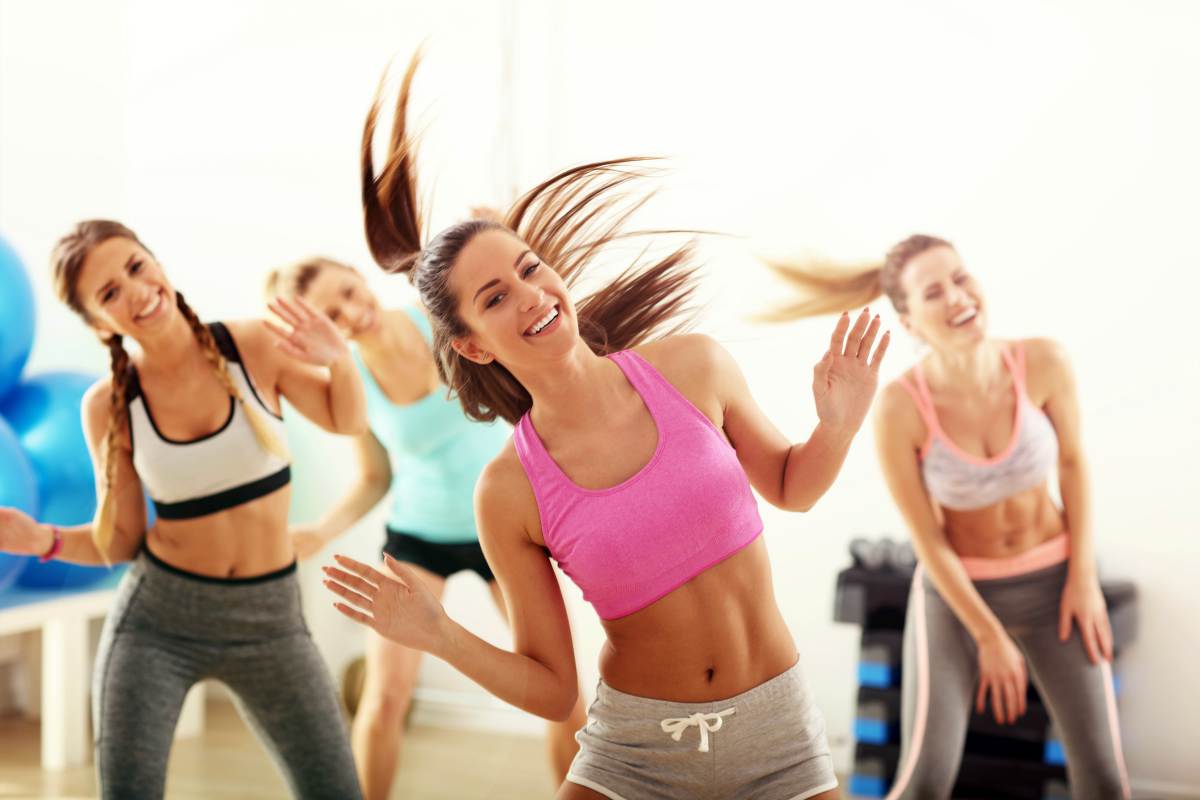 One of the full-body workout bachelorette party ideas, dancing is a great form of exercise. Not only is it super fun, but it also gives several health benefits the girls can take advantage of, such as the following:
better social skills
greater self-esteem and confidence
improved general and psychological well-being
improved mental functioning
increased physical confidence
improved spatial awareness and balance
better flexibility, agility, and coordination
stronger bones
weight management
improved muscle strength and tone
increased aerobic fitness
improved condition of the lungs and heart
With these benefits, the girls will love to try dancing before the big day and show their moves on the dance floor. Make sure to ask them what type of dance they like, so you know the type of dance class to hire privately.
12. Experience Camping
If you want to stray from the usual party destinations, one of the most excellent outdoor bachelorette party ideas to try is camping with the ladies.

Camping in the woods with the girl guests sounds a bit scary but enjoyable. Scout the top bachelorette party locations for camping and choose the best one for the girls.
You'll have more time with the gals to talk about random stuff, play bachelorette party games, and experience overnight camping.
Aside from the socialization, the girls can spend time breathing fresh air, too. The air makes you feel good and promotes good vibes around you, improving everyone's mood.
Bring all the stuff you need for camping and your bachelorette party supplies, and don't forget to include marshmallows and other camping food and red wine, so you'll enjoy the night laughing out loud with girlfriends. It's also wonderful to see the sunrise while everyone is drinking their favorite hot drinks and smelling the fresh air.
13. Go for a Hot Air Balloon Ride
Sick of limo party bus rides for bachelorette parties? Then try something different and go for a hot air balloon ride!
This idea is especially best for first-timers who've never been on one before. The feeling of being so high up in the air and having a bird's eye view of the world is just one for the books.
To make your experience more magical, make sure to bring some snacks and drinks with you. If you're going for a healthy, sober getaway, then go with fruits, veggies, and smoothies.
On the other hand, you can also relax with some red wine and dark chocolates if you want to indulge in your guilty pleasures. There's nothing wrong with having a toast in the sky on a hot air balloon.
Also, if you girls have the extra funds, you can opt to rent larger hot air balloons. Keep in mind that some are large enough to fit in up to 30 people!
14. Host a Tea Party
You don't have to be the queen of Britain to enjoy tea parties. Grab a basket of your favorite biscuits and brew some delicious tea, and you're all set!
Of course, it wouldn't be a fun bachelorette party if it ended there. You can make the experience more memorable by choosing a great destination.
For example, you can choose a park or field that you and your girlfriends have fond memories of. Similarly, you can also host it at a fancy hotel you don't often go to.
Tip: If you want a laid-back and relaxed atmosphere, opt to do the tea party in comfortable bathrobes! Choose cute, matching ones you can wear for the remainder of the night.
15. Have a Slumber Party
On the eve of the wedding day, what better way to celebrate than to turn back time and become teenagers once again! Slumber parties may be a bit childish, but that's exactly why they're fun.
You can play silly games, talk about nonsense, and do the wackiest stuff you've never probably done in the past decade or so. It's a simple yet very nostalgic way to celebrate one of the happiest moments of your girlfriend's life.
Of course, no slumber party is complete without these essentials:
Bathrobes: It's a no-brainer that a sleepover is not complete without everyone wearing cute bathrobes. If you're prioritizing comfort, choose waffle robes warm, cozy, and relaxing.
Pajamas: You probably won't want to sleep in your bathrobes so make sure you bring matching pajamas, as well!
Slippers: To complete the look, get fluffy slippers for you and your girlfriends!
Don't forget to download, save, or share this handy infographic for reference: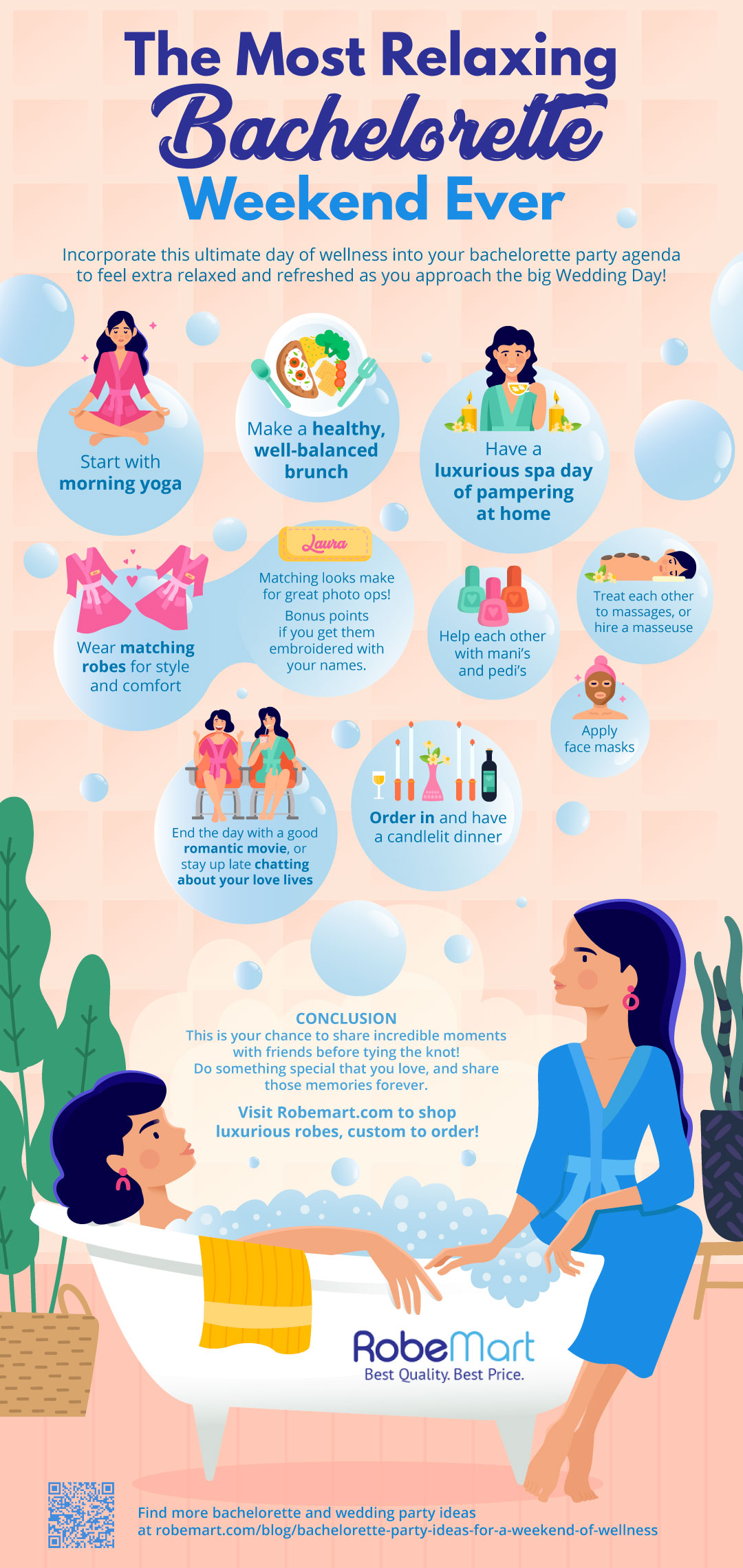 Looking for ideas to have the most relaxing bachelorette weekend party ever? Check out this video below! 

When you incorporate wellness-boosting activities as your relaxing bachelorette party ideas, the bride will get ready for a marriage of health and well-being. It's the ultimate beauty secret for an all-over goddess glow she and the girls can have.
Which of the relaxing bachelorette party ideas mentioned above do you like most? Tell us in the comments section.
Up Next: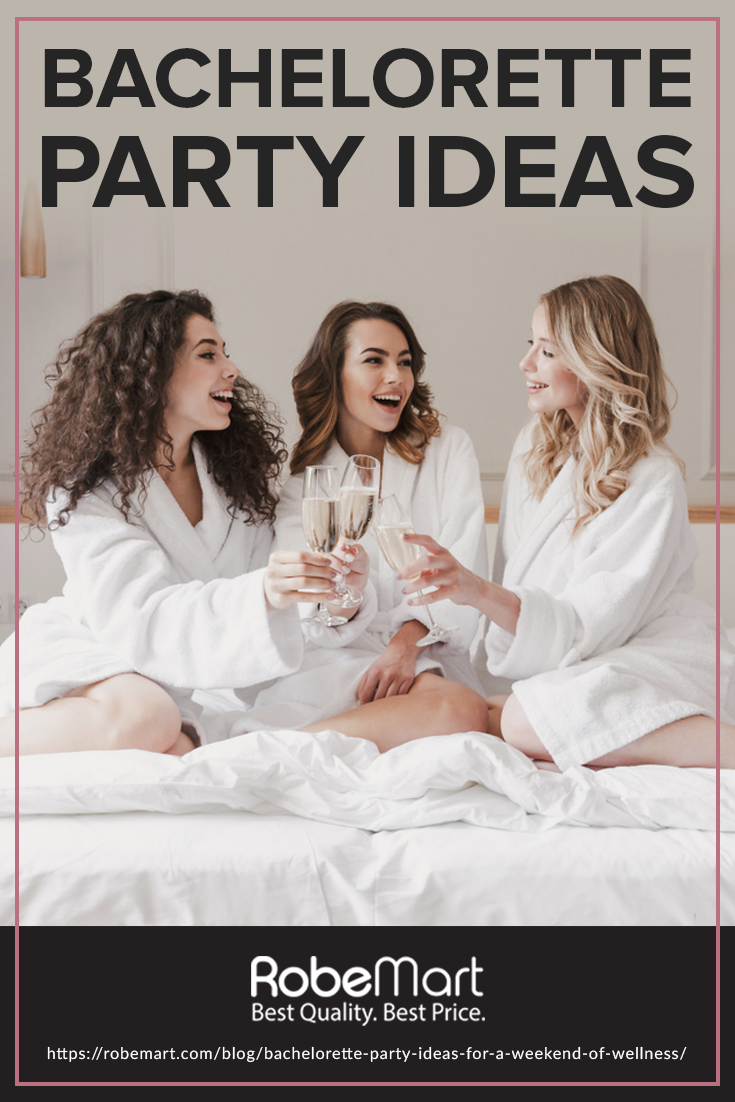 Editor's Note: This post was originally published on February 20, 2019, and has been updated for quality and relevancy.