Any good Airbnb host knows that providing the right supplies for guests can mean the difference between a four-star review and a five-star one. Here's a comprehensive list of everything you need to provide guests that five-star experience.
RELATED: How Many Airbnb Guest Towels Should I Have?
Airbnb Host Tips: 27 Essential Items to Include in Your Supplies Checklist
1. Towels
Towels are one of those essentials people expect in an Airbnb. There are several types of towels you should keep on-hand, including:
Bathroom
Bath towels are a necessity for any Airbnb bathroom. If you want to convey luxury, you can provide them Turkish cotton towels. After all, little details like these go a long way in improving a guest's stay.
Hand towels can be used to dry the hands or face.
Washcloths can be used to scrub or exfoliate the face.
Kitchen
If your rental allows people to cook, you should provide guests with dish towels. They can use this to dry the dishes or their hands.
Aside from dish towels, Airbnbs that have kitchens should also provide guests with kitchen washcloths. Smaller than dish towels, washcloths are ideal for wiping down counters and other surfaces. They're also a more sustainable and cost-efficient alternative to paper towels since you can wash them.
2. Toiletries
Toiletries are also one of those Airbnb supplies that guests will expect you'll have. After all, you're competing with hotels and motels, which are known to provide these most of the time, so you have to keep up.
Here are some toiletries you can provide guests with:
Shampoo and conditioner
Soap or body wash
Hand soap
Toothpaste and disposable toothbrush
Lotion
When providing toiletries, you can provide either a big bottle that'll last the entire duration of their stay or travel-sized bottles. Here are the pros and cons of each:
With big bottles, you won't have to keep replacing them if you'll have a long-term guest. However, you run the risk of spending more if your guests will bring home the toiletries.
With small bottles, you'll have to keep replacing them after a day or two, which might cost more if you have a long-term guest. However, it might be cheaper to replace these even if guests bring home toiletries than bigger bottles.
3. Toilet Paper and Paper Towels
Toilet paper's a no-brainer, but how much of it exactly do you need? Some people recommend providing one roll for each guest every two nights.
Another thing you can provide guests, especially if your listing allows guests to cook, are paper towels. Compared to washcloths, paper towels are more convenient and hygienic, but as mentioned earlier, they're costlier and not environmentally-friendly.
4. Hangers and Hairdryer
Hangers: Aside from storing them in the bathroom to put dry clothes on, you should also have some in the closets.
Hairdryer: A hairdryer is essential for some travelers, and having one in your bathroom might be a small win in your favor.
5. Bathrobes
Providing bathrobes in your Airbnb is an unexpected treat that'll elevate the Airbnb experience for your guests. It may not be a necessity, but it immediately elevates your guests' experience.
You can even personalize your robes to show your listing's name. Just imagine the free exposure you'll get on social media when guests pose in your listing in their customized robes.
6.  Garbage Bins
Keeping garbage bins is a great move for both you and your guests' sakes.
Garbage bins help guests manage their waste and keep their staycation venue clean throughout their stay.
It also benefits you because they make clean-up easier.
If you are environmentally conscious, then you can provide recycling bins, as well. However, it's ideal to provide instructions so guests will know exactly what they need to do.
You can also leave instructions on how guests will deal with trash (e.g. Do they have to leave the bags somewhere or throw it down a garbage chute?)
7. Bathroom Mat
Another essential bathroom accessory is a bath mat. This will prevent your guests from spreading water all over the place, which makes clean-up easier.
It can also help prevent slips and falls inside the bathroom.
8. Small Safe
A small safe in the bedroom or inside the closet will be a great place for your guests to keep any valuables they can't carry with them when they're outside.
9. Extra Pillows and Blankets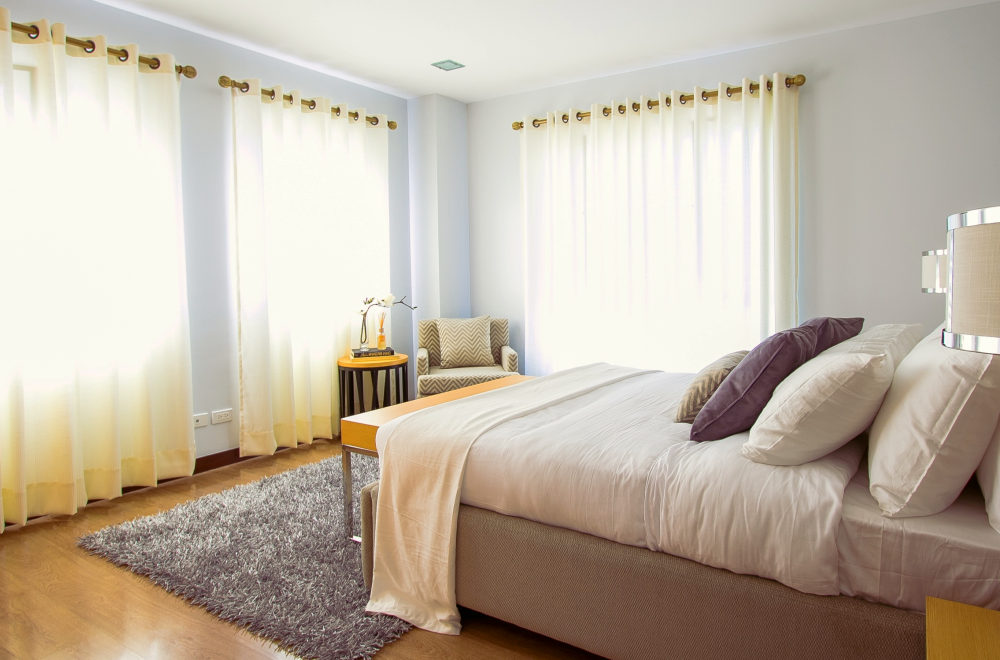 A lot of Airbnb hosts forget to provide extra pillows and blankets because they forget that their soft bed is listed as another bed. You can keep these extra linens and pillows in the closet and just inform guests when you provide them with your house rules.

10. Kettle
People can use hot water to make their coffee or tea, for noodles, and other cooking needs, so it's essential to have a kettle in your kitchen.
11. Basic Cooking Essentials
If you have a kitchen, then you should provide the basic cooking essentials like seasoning, herbs, and cooking oil.
12. Mugs and Glasses
Drinking glasses and mugs are must-haves for your Airbnb. Be sure the number of sets you provide matches the number of guests your listing can accommodate.
13. Basic Cooking Tools
If you allow guests to cook at your Airbnb, be sure to provide them with basic cookware such as a pot, a pan, and other tools, such as a spatula.
RELATED: 11 Ways To Be The Best Bed And Breakfast Host 
14. Cutlery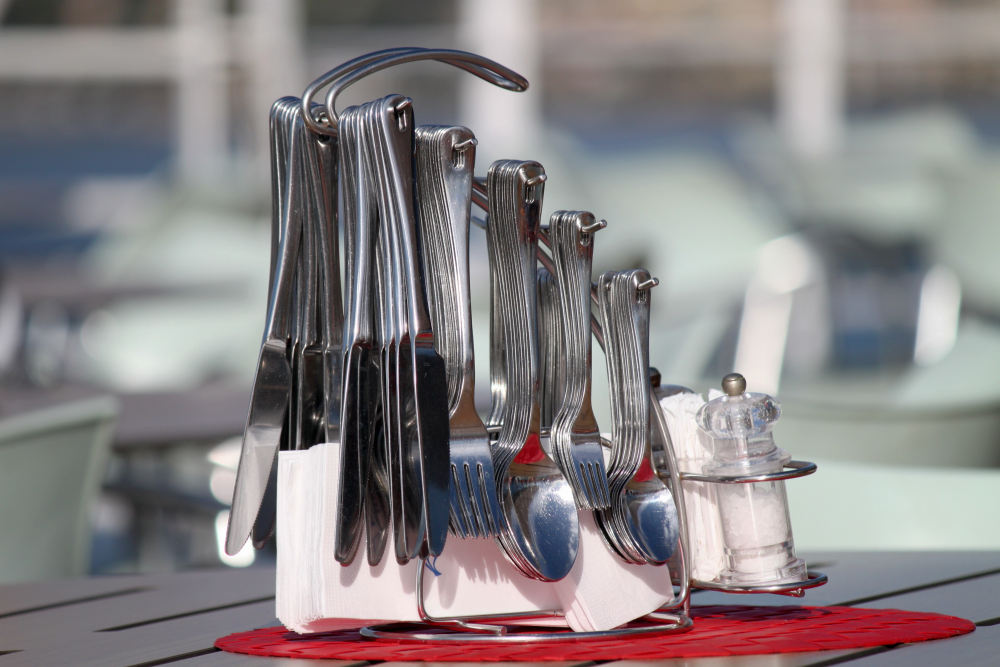 The cutlery you provide shouldn't be disposable plastic ones, but they don't have to be made from gold either. A basic set of silverware that includes spoons, forks, and knives will do.
15. Coasters
If you want to protect your furniture from drink stains, provide coasters.
16. Coffee and Tea
Providing instant coffee as well as bags of tea are a good addition to your welcome package for new guests.
17. Dishwashing Soap and Sponge
If you have a kitchen area, leave some dishwashing soap and a sponge near the sink. Don't forget to replace the sponge if it's already worn-down and dirty.
18. Extra Trash Bags
Store extra trash bags and recycling bags in your kitchen cabinets. Be sure to let guests know where you keep them.
19. Cleaning Items
You should have cleaning tools available in case the guests make a mess, or if they're staying for a week or longer. Some basic cleaning tools to provide are:
Mop: A mop is useful for dealing with any spills on the floor.
Broom and Dustpan: A broom can come in handy to clean up in case the guests break something.
Rags: Having rags to wipe surfaces with is important. Just be sure the rags look clean and hygienic.
20. Reading Materials
Reading materials, like books and magazines, can add warmth to your rental. They can also provide additional entertainment for your guests.

Tip: Add local magazines and guides that can give guests ideas on what to do and where to go in the area.
21. Pen and Paper
A pen and a pad of paper are one of those often overlooked things that everybody needs at some point. Whether it's for writing down a shopping list or noting down something while on a call, these are essentials you should definitely have lying around your Airbnb.
22. TV and Cable or Streaming Service
Some people book Airbnb rentals so that they can have a staycation. Therefore, you might want to have some entertainment amenities.
These can include a good TV that's compatible with a streaming platform such as Netflix. You can also add game consoles like PlayStation or Xbox.
Note, though, that these will rack up your electricity bill. An energy-saving alternative that can still entertain guests is board games.
23. Washer and Dryer
Having a washer and dryer are amenities that you can also mark on Airbnb to attract guests, especially long-term ones. If you provide these, don't forget to include laundry detergent, too.
24. Iron and Ironing Board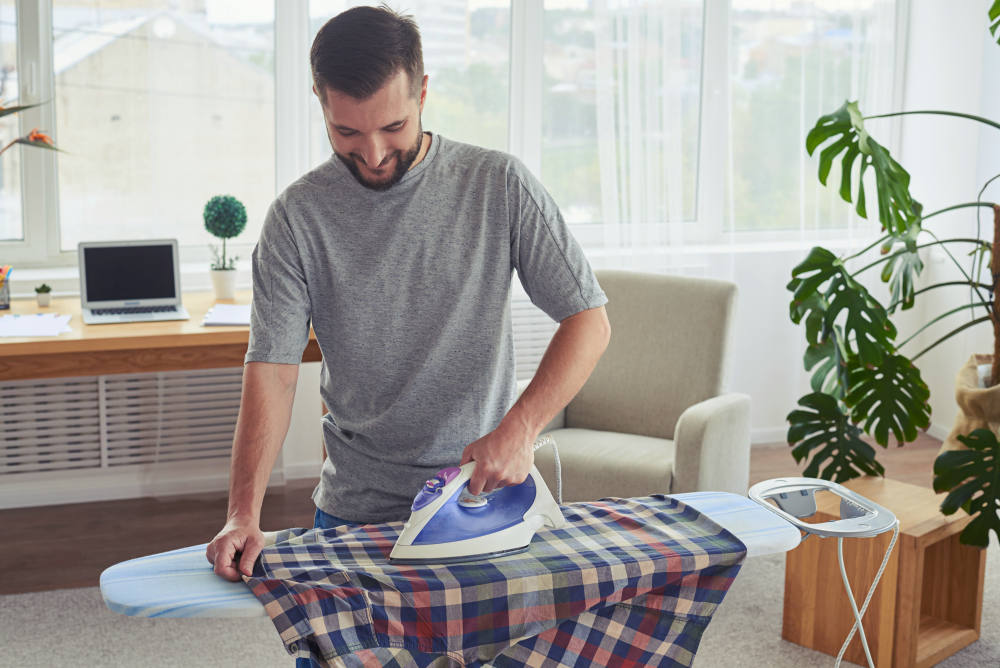 An iron and ironing board are essential items guests will need during their stay. Whether your guest is on the way to a work meeting or out for a fancy dinner, they'll probably need to iron their clothes at some point.
25. Small Fire Extinguisher
Fire extinguishers are required by law. However, aside from providing them, being a good host also means you have to make sure guests know where it's located in case of fire.
26. Local Emergency Numbers
Aside from providing your guests with your contact details on the app, it's also important to provide them with local emergency numbers. These include the local police and fire department.
You can also provide them information about the nearest hospital in case of any emergencies.
27. Universal Adapters
Some of your international guests might not have compatible plugs for their devices. Thus, a universal adapter is a helpful tool to have around your Airbnb.
As an Airbnb host, you should provide excellent service, which includes most items your guests might need during their stay. Going the extra mile shows guests you care, and their appreciation will show in their glowing reviews.
Hopefully, this Airbnb host checklist helps you get everything you need to get those five-star reviews for your Airbnb.
Are you an Airbnb host? What are some of the items we've missed on this list? Let us know in the comments section below. 
Up Next: