Above everything else, towels and bathrobes are essentially made to help dry you off. Here's why absorbency matters.
RELATED: Use This Guide Next Time You Buy Bath Towels
In this article:
Frequently Asked Questions About Towel and Bathrobe Absorbency
What Is Absorbency in Textiles?
Absorbency is the ability of a fabric to take in and retain moisture within its structure. It's an important factor when choosing towels and bathrobes because it affects other qualities of a product, like wrinkle recovery, water repellency, shrinkage, stain removal, static build-up, and skin comfort.
Thickness vs. Density
It is logical to think that the thicker the fabric, the more absorbent it becomes. This isn't always the case.
Fabric thickness is just how much space a towel or robe occupies. Density, on the other hand, is how tightly packed the fibers of the product are together.
The fibers are what absorb water and not the surrounding air. A thick, airy towel isn't as absorbent as a dense, thinner one.
Density is measured in grams per square meter (GSM). It's the equivalent of thread count on sheets.
What Is A Good GSM For Towels?
High GSM towels and bathrobes are heavier, softer, more absorbent, and more expensive. The GSM range is from 300 to 900.
300 to 400 GSM
These are lightweight towels and robes. They are thinner and coarser than those with higher GSM—these aren't plush, elegant towels, not even middle-grade chain hotel towels.
They are sandpaper-y and aren't very absorbent, so they aren't the best after bath options. On the good side, they dry quickly, meaning they're best used in the gym or in the kitchen.
400 to 620 GSM
These are medium-weight towels and bathrobes. They work great at the beach and for bath use.
They are soft and absorbent, but dry faster than denser products. Hang them on a towel rack or out under the sun, and they'll be dry before you know it.
620 to 900 GSM
These are the elegant, plush, and absorbent towels and bathrobes of our dreams, often used in five-star hotels and spas. A few downsides, though: They can be quite expensive and they can take a while to dry.
A towel used in the morning can still be damp when you use it at night.
RELATED: How To Choose The Right Spa Robes For The Ultimate Luxury Experience
Why Is Absorbency Important?
We tend to account for our personal style when choosing bathrobes and towels. Sometimes, to a point where we disregard other crucial features.
These products are made to be functional and not only for fashion. They're made to keep you dry.
Slipping on a robe after a shower, a bath, or swimming in a pool is a more efficient (and regal) way of drying yourself. A robe's absorbency level dictates the whole drying experience.
Absorbency also matters if you or your guests would like to wear robes while lounging on a hotel balcony or while feeling the heat of the summer sun with a book or a drink in one hand. Highly absorbent robes can wick away water and sweat to keep you dry and cozy.
Which Towels Are The Most Absorbent?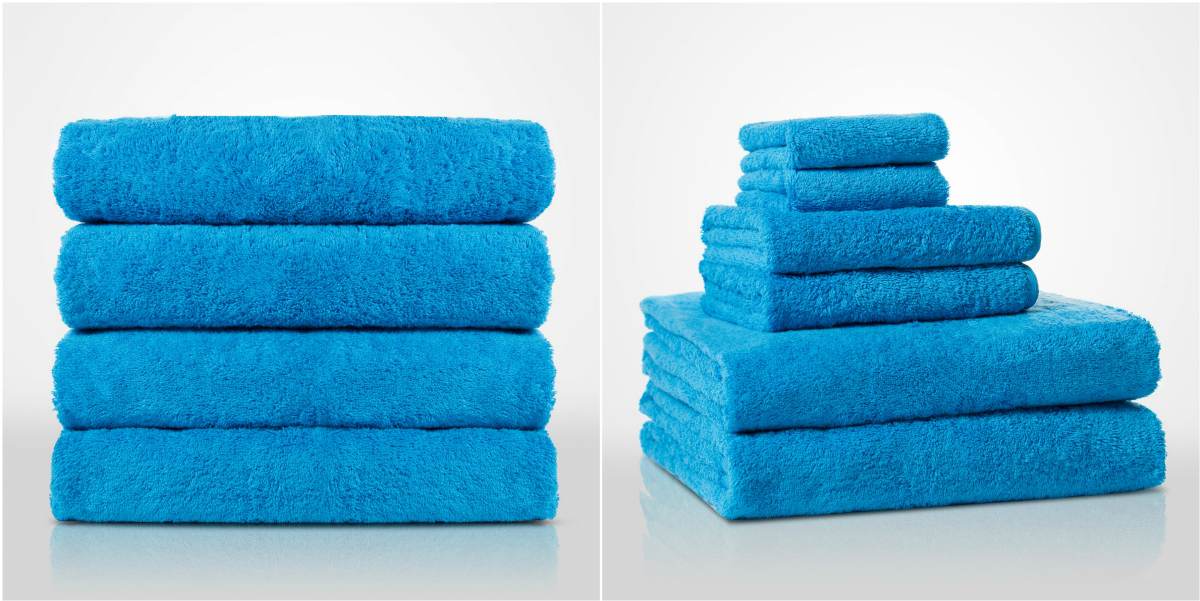 When selecting towels for home use, you can consider these fabrics, known for the top-notch absorbency.
Egyptian or Turkish Cotton
If you want luxury and elegance, Egyptian or Turkish cotton towels are excellent choices. These are the towels of your dreams—made with long fibers to make them extra soft and absorbent.
RobeMart Turkish Towels and Bathrobes
Our very own Turkish towels and bathrobes are designed to give your family and/or guests the ultimate comfort they deserve. Made with durable and absorbent 100% Turkish cotton, RobeMart bath towels are perfect for your home, five-star hotels, luxury spas, and other hospitality businesses.
We have a wide range of color options to cater to different kinds of style. Classic or bold and vibrant, we have the right towel for you.
RobeMart towels are also made with looped terry for ultra durability. You need not worry about damaging or losing their quality, they get softer and fluffier after every wash.
Check out our Turkish towels and bathrobes selection here. 
Terry Cloth
Terry cloth is another water-absorbency champion. Towels and bathrobes of this fabric are made with large, long loops of cotton or cotton-polyester blend fibers for maximum water absorption.
RobeMart Terry Cloth Bathrobes
If it's peak comfort and coziness after a shower or dip in the pool, or a comfortably warm wrap on a cold winter's you're looking for, RobeMart Terry Cloth bathrobes will not disappoint. Our women's and men's selections feature different lengths and styles:
Long robes
Knee-length robes
Hooded robes
Kimono robes
Shawl-collar robes
Click here to browse our Terry Cloth line. 
Bamboo
If you want an absorbent, but light and quick-dry towel or bathrobe, bamboo fabric is the way to go. Bamboo is also antimicrobial, so there's the added always-fresh benefit.
Bamboo bathrobes aren't known for their thickness, however, so that's something to remember if you're craving warmth and plushness.

RobeMart Bamboo Bathrobes
For utmost luxury and water-wicking quality, our line of bamboo robes and nightgowns are made with 100% bamboo weave.
Check out one of our best bamboo robes—100% Bamboo Lace Trim Ivory Women's Kimono Robe. This elegant long-sleeved robe flows effortlessly and drapes beautifully.
We've also lined it with delicate lace and added a stylish tie if you want to keep it closed.
Check out our whole line here and consider adding bamboo bathrobes to your pampering essentials.
Our bamboo robes are:
Ultra Soft Feeling
100% Rayon from Bamboo
Lightweight (Approximately 1.00 lbs Each Robe)
Double Stitched for Durability
Made in Turkey
To be machine washed cool with like colors, with non-chlorine bleach and tumbled dry on low.
How Do I Make My Towels More Absorbent?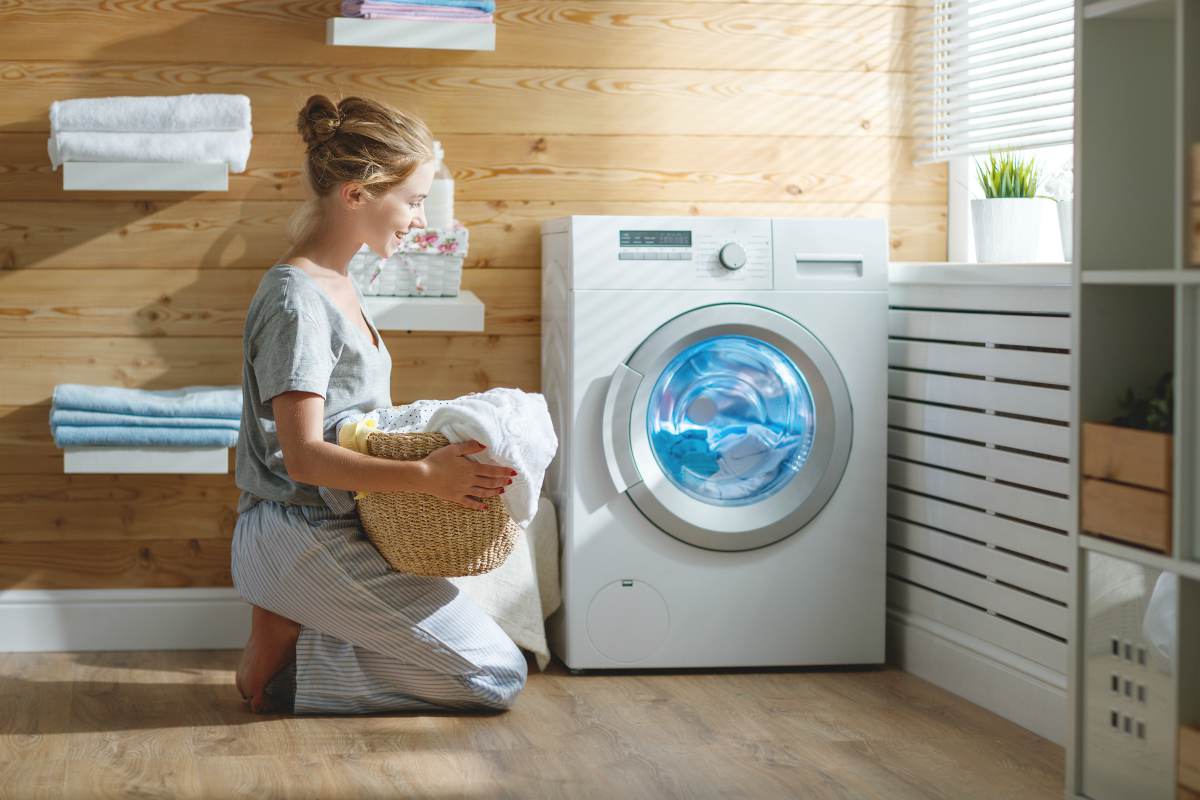 There are simple ways you can do to increase towel absorbency.
Before washing your towels or robes, check if your laundry powder of liquid contains fabric softeners. Fabric softeners will coat the fabric surface with a thin layer of oils, making the fibers hydrophobic—oil and water just do not mix.
It's ideal to wash your towels and bathrobes twice without drying in between.
Wash each towel or robe in hot water first. This will get rid of the extra dye or any coating or fabric softener residues that can decrease the products' absorbency.
Avoid washing anything else with them, since colored towels or robes tend to bleed and can leave residual fluff on other items.
Next, pour a cup of white vinegar into the rinse cycle. Since it may discolor your towels or robes, it's important to dilute the vinegar first or add it when the water level is high enough.
For the second wash cycle, you may also add half a cup of baking soda, but avoid using vinegar and baking soda together in the same batch. Then, tumble dry completely and check for any absorbency improvements.
The takeaway? Absorbency tells you for what purpose a towel or bathrobe is best used for. Always check or ask a product's GSM before clicking the purchase button.
Do you have any other questions about towel or bathrobe absorbency? Let us know in the comments section below!
Up Next: